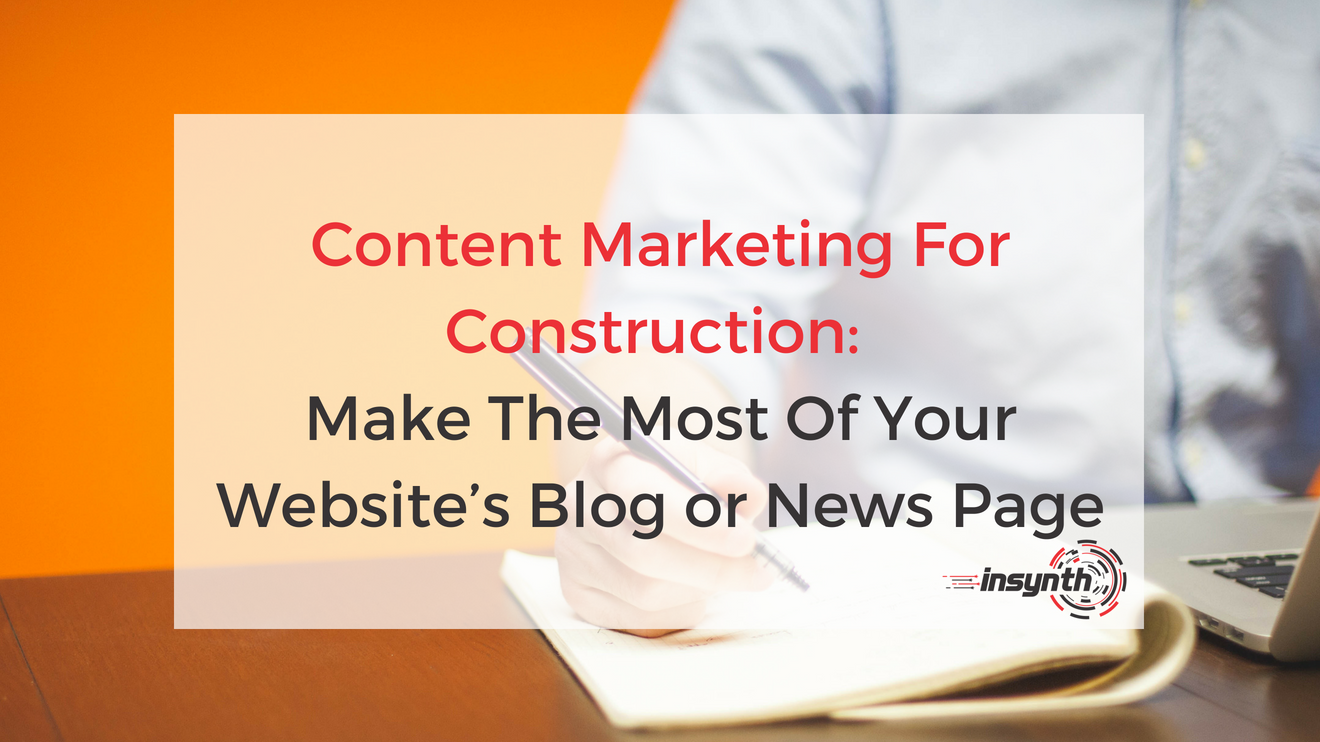 Having a blog or news page on your website is core to your content marketing for building products strategy.
Blogging allows you to keep your clients and prospects up to date with your construction news, building product updates and current market insights. By providing them with educational content that builds authority, you'll encourage them to engage with you instead of your competitors.
Your blog helps you to build rapport with your prospects. When you regularly update it, you'll constantly be fresh in the minds of your readers, and they'll be more likely to convert into leads.
In fact, B2B companies that blog generate 67% more leads than companies who don't (HubSpot).
Read on to find out how you can generate more leads by getting the most out of your construction blog or news page.
Before we go into detail about how to use blogging to maximum effect for your building materials company, let's define what content marketing for construction is.
What is Construction Content Marketing?
Construction content marketing is educating your prospects through the provision of valuable content. This content informs readers about why and how your building material and services meet their needs. Construction content marketing is about working with technical experts in the construction industry to produce and distribute high-quality, relevant content at regular intervals to generate leads, drive conversion and increase customer action.
Here's how you can use blogging as part of your construction content marketing strategy to drive lead generation.
Up-to-date Blog Content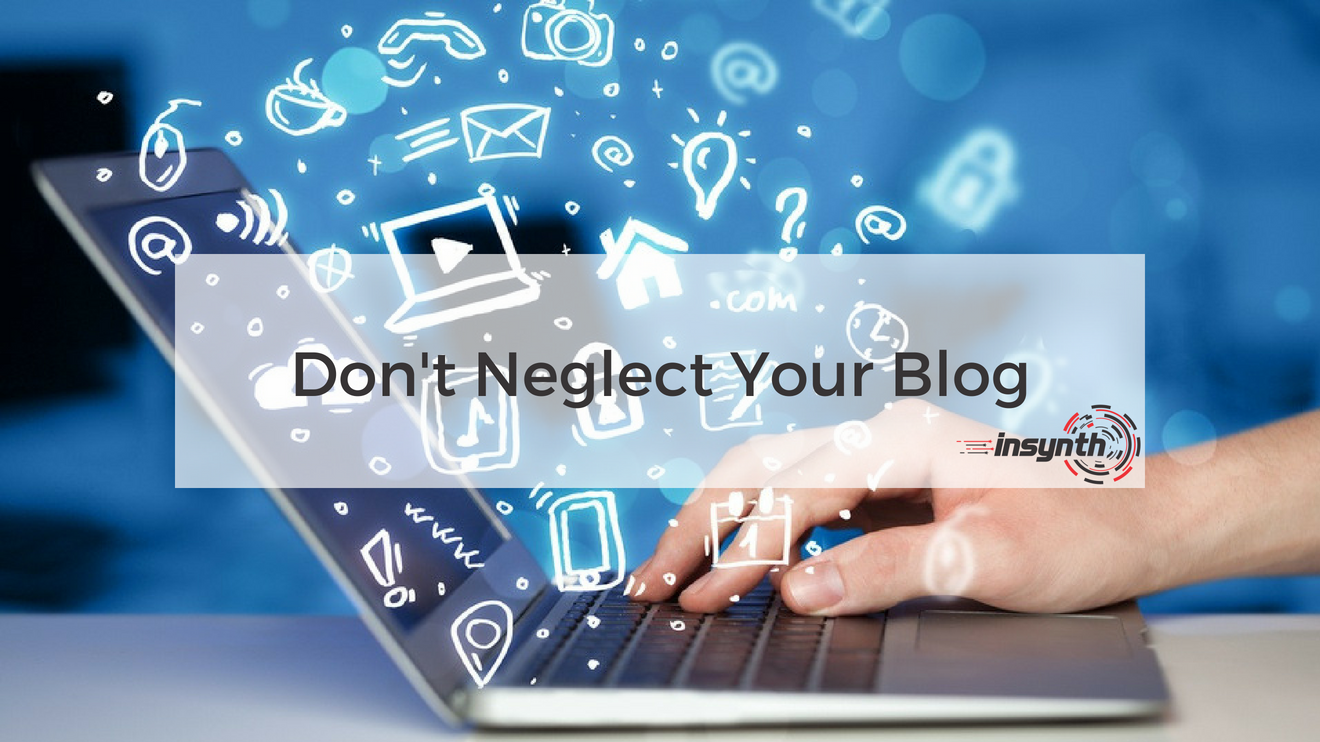 A blog is your space to consistently voice the values and solutions that your building products company provides as part of your construction content marketing strategy.
But a neglected blog can make your website look outdated. Google ranks your blog based not only on the quality of its content, but also on how frequently you update it. When you consistently update your blog with valuable content, you build authority and prospects increasingly trust your perspectives.
To keep on top of producing relevant, frequent blog content, it's worth reviewing all of your blog posts every 4-6 months, adding any new information that you've picked up since, and checking that all the old content is still relevant now.
If you've been blogging regularly, you'll also want to make sure that none of your information contradicts your recent blog posts, so that your messages are aligned and consistent. Writing your blog posts with your buyer personas in mind will help you to create consistent content.
Types Of Blog Content
Aim for an even split between the or your building products blog:
Personality-driven content: stories about your building products company that represent your values and will connect emotionally with readers.
Promotional content: Pieces that showcase the features and benefits of your building products, explaining why they solve your audience's problems.
Industry content: Perspectives on current industry trends that are affecting the construction market, such as skills shortages or Brexit.
Educational content: Valuable content from which your visitors will learn something. Consider blogging about installation, building regulations and design guidance.
Question and answer content: Write a blog post for every question that your building products company has ever been asked. If one person has asked, you can guarantee that others will be searching for the same answers online.
This way, your content won't feel repetitive and will always come across as fresh and engaging (meaning improved session duration, bounce rate and… conversion rate).
Conversions For Blog Posts
Speaking of conversions, whatever the content type, you need to give your readers somewhere to go when they've finished reading. Otherwise, they are likely to leave your page without the intention of returning.
Pro tip: Include internal links to product information and case studies, as well as links to other blogs/websites to reduce your bounce rate and transition a deeper insight into your business.
Including a form or a call to action in your blog post gives a prospect the chance to convert, whether it's to sign up to speak to an industry expert, or to download more information about your building materials/services. Try mixing up your calls to action, with in text links and clickable graphics in a variety of colours – test what works best for your building materials company.
How Long Should Your Blog Post Be?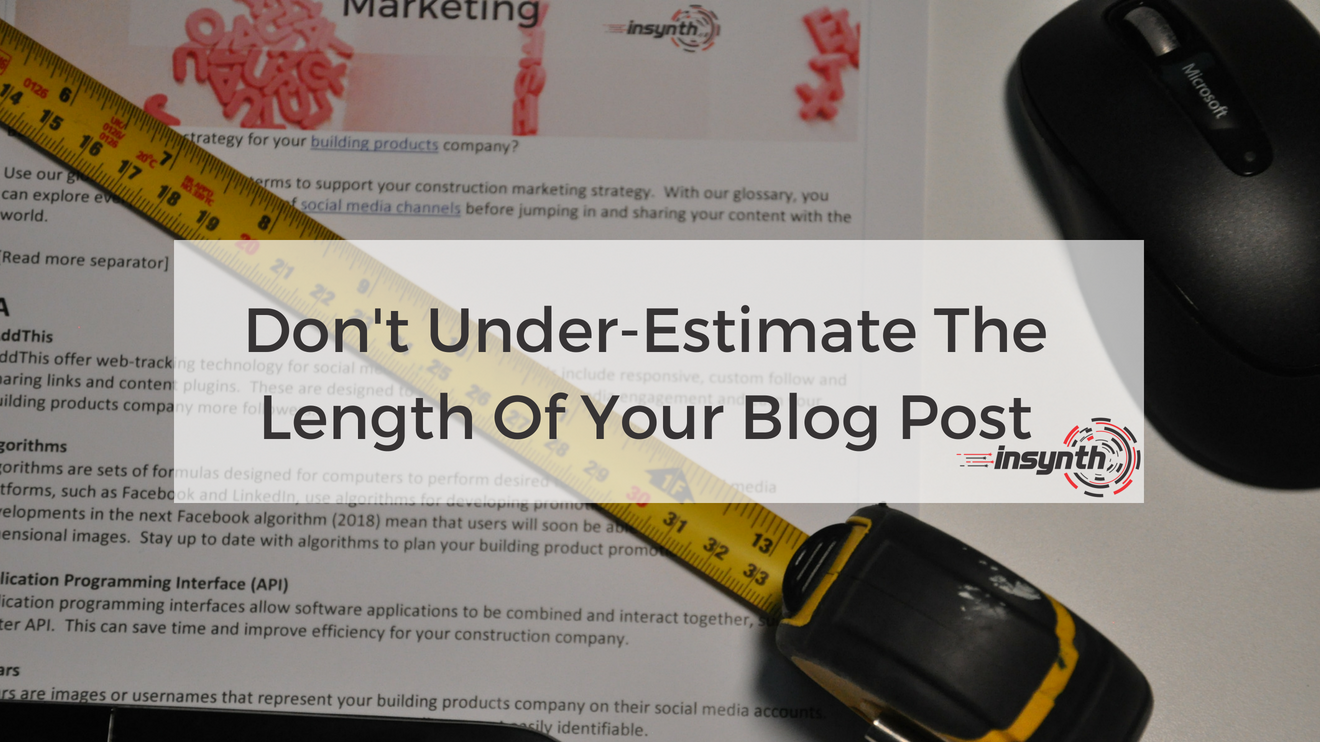 Your blog posts can vary in length. Include some short insights into market trends and some in depth 'how to' guides. Most blog posts are between 300 and 1,500 words . Vary your blog lengths across your construction content marketing pieces to appeal to a wider range of readers.
Having said that, you can fit more valuable content into a longer blog post. SEMRush report that the average blog post on page one Google search results have a word count of 1,500. You should aim for most of your blog content to have a word count around this scale.
How Often Should You Publish Blog Posts?
Aim to publish blog posts as often as you can, as long as your content adds to industry conversations and provides value to your visitors.
Include a variety of media and style techniques to break up your blog posts and make them easier to consume. Treat the following list as a pick and mix of options to spice up your blog posts:
Finding Photos For Your Building Products Blog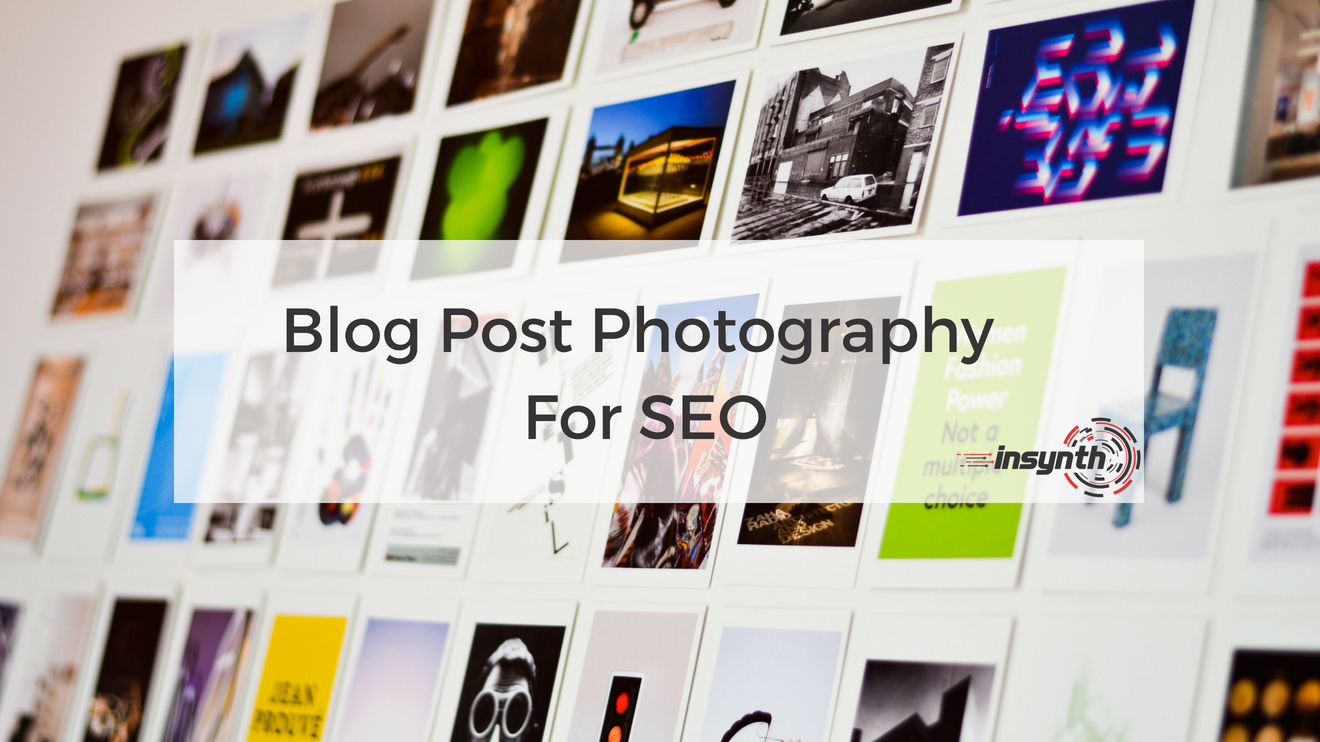 Although often forgotten, images and other forms of media are core to content marketing for building products.
Using your own photography in your blog posts is hugely beneficial; images tend to be the centre-pieces of blog posts.
To ensure your images rank in search engine results, give them detailed alt texts and titles that are centred around the keywords that you want to rank for .
Pro Tip: Name your photos to include keywords that you want to rank for.
You can also share your images on social media platforms, especially Pinterest and Instagram, which are designed for photo sharing. This is great for artistic niches, like architecture, or innovative building product companies who want to share their product ranges visually.
But what if you don't have the budget for high-quality photographs? We've compiled a range of stock image websites that you can use to find royalty-free photos for your blog posts.
Next Steps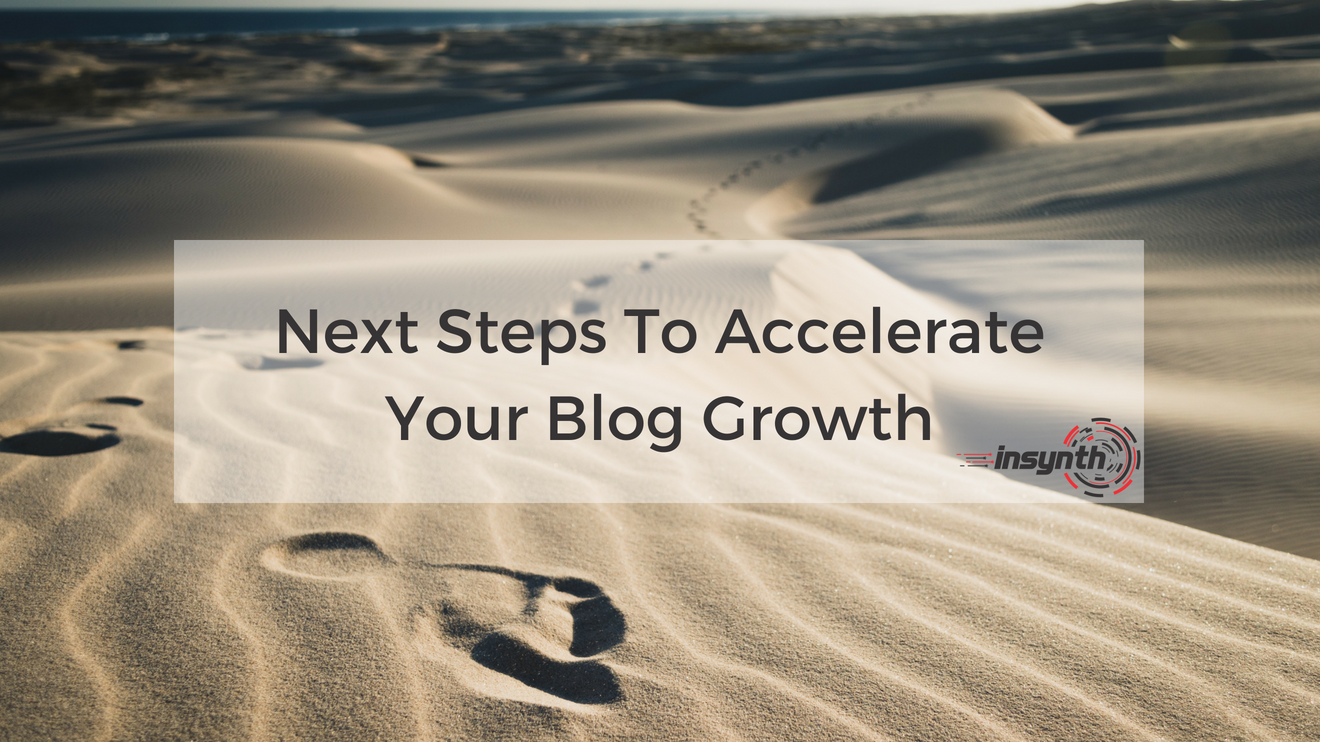 Don't forget to promote your blog posts on social media to expand your readership, website traffic and follower base.
You can also take advantage of outreach opportunities to share your blog posts further and generate more leads.
Construction Content Marketing Key Takeaway
To make the most of your construction blog posts, keep your website up-to-date with fresh, valuable content that educates and informs your prospects. Keep them coming back for more with relevant, inspiring construction news and media. Make your blog posts easy to consume with clear sections, images and video.
How Insynth Can Help You
Save time by accelerating your construction content marketing and blogging growth with Insynth's Inbound Starter Plan. Insynth can co-ordinate and maintain your construction blog, producing and sourcing high-quality content to reach out to your audience and attract them to your building products company.
We offer personalised packages to meet your requirements and budget. Our current special offer is our Inbound Starter Plan. You can trial inbound and world-class sales and marketing technology to gain traction with lead generation. For less than the cost of one ad placement, or a fraction of the cost of a trade show, you can generate more high-quality leads than both combined would have produced. For a small investment (not to mention our money back guarantee), Insynth will provide:
A 2000+ word, high authority, pillar post every quarter to form basis of a strategic topic cluster.
2 original technical blog posts of at least 500 words per month. The blog will be written exclusively for your business by our talented in-house content team and posted onto your website.
Promotion of your blog posts on key social media channels (LinkedIn, Twitter & Facebook).
Production of a quarterly eBook or whitepaper to drive lead generation.
Monthly keyword tracking and reporting (up to 25 keywords).
Monthly review meetings.
About Insynth
Insynth Marketing is a leading UK construction marketing consultancy based in Shifnal in the West Midlands. Insynth employ the latest inbound marketing techniques such as construction inbound marketing, to help building product manufacturers grow their businesses by aggressively driving sales lead generation activity.
As the only HubSpot certified agency to major on construction marketing, we bring together construction marketing strategy, digital strategy, website design, SEO, content marketing, email marketing, sales automation, marketing automation and HubSpot CRM implementation to produce successful campaigns and great results for our clients.