About You
You recognise the opportunity that digital marketing offers your business.
But you face a few challenges;
It's all jargon to you - you don't know your SEO from your PPC, or your CTR from your CPA.
Your agency don't understand the complexities of construction marketing
People are obsessed with clicks and ranks - not your sales, metrics don't pay the bills
Everyone has a cookie cutter approach, which doesn't fit your business
You've thrown money at digital marketing before with no obvious results
Your website isn't generating any leads for you
If this sounds like you, then Insynth can help.
Joined up thinking from construction marketing experts who will help you find and deliver the best solutions to grow your sales and increase your profit. Simple.
You work in an ambitious, forward-thinking company with a clear vision of where you want to go. You understand exactly what you want to achieve and when you want to do it.
You want to transform your sales and marketing approach to connect and engage with your customers in a more meaningful and helpful way, building the authority of your brand.
Your current approach to marketing is becoming less effective - and you want to implement a new system and new processes which allow you to drive traffic to your website and generate a greater volume of high-quality leads for your business.
It seems like you need a specialist construction marketing consultancy that can provide you with all the support and advice that you need to design, execute and manage sophisticated lead generation campaigns.
This is where Insynth can help you.
We set up and manage your website and overall marketing to be far more effective at producing high quality and regular sales leads.
We blend traditional sales and marketing techniques with the latest technology to provide far greater insight into your ideal customers needs and behaviour.
Armed with this knowledge, we tailor your key marketing assets such as your website, literature and customer databases to drive engagement, website traffic and improve conversion tools to produce a steady stream of purchase ready leads to take your business to the next level.
Our in-depth knowledge of the sector and construction marketing expertise gives us insights into the routes to market in the construction industry, from specification, tendering through to delivery or even installation.
Insynth can provide real insight into how you need to use the latest technology to grow your business and bottom line, rather than just generic information on how to market your products and services.
Think of us as your Digital Marketing partner, working seamlessly with you to take control of strategy, implementation and delivery.
From website design, search engine optimisation (SEO) and CRM implementation, to Sales & Marketing strategy, Insynth is ready to help you achieve your ultimate aim: Growing your business and getting new specifiers and customers.
We help you drive traffic enquiries to your website, grow your leads, and put you ahead of your competitors.
We help to grow your business.
A HubSpot Certified Agency Partner
As a certified HubSpot agency partner, we work with you to implement successful construction inbound marketing and sales strategies, as well as help you implement and manage the HubSpot sales and marketing platform.
As construction marketing specialists, we should be your perfect match when you are looking for an agency to grow you building products business.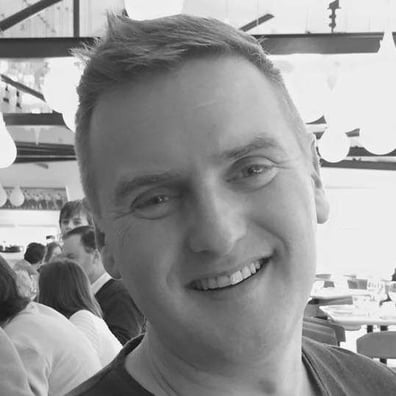 Leigh Simpson
Founder & CEO
Leigh combines a passion for data, digital and marketing strategy, with 30 years of sales and marketing experience in the building products industry.
Leigh has started and scaled innovative, high growth businesses and worked in SME and FTSE 100 organisations.
He firmly believes that Inbound has all of the ingredients to have a major impact on sales and marketing for Construction & Building Product Brands over the next few years, and he is committed to helping ambitious companies fulfil their potential using this highly effective methodology which delivers a genuine competitive advantage.
Who are we best suited to help?
Ensure we're a good fit for each other, for your success
Choosing a long term partner to support your sales and marketing activity is an important decision. We want to make sure that we're a good fit for each other. This way we can be confident that we can provide the results that you need and really enjoy working together.
More importantly, you can be confident that you will get excellent value for money and be happy to keep working with us in the long term. This is the perfect, win-win situation.
Let's be honest, we're not right for everyone. Typically we are most effective working with organisations who try to get their product or service specified by architects or consultants, have clear goals and growth objectives.
You are open to change to improve results and disrupt your sector. Your business will range from being a start-up to £30m plus turnover. More than likely, you will be privately owned and proud to be an SME.
If one or more of the statements below resonates with you, then we should probably be talking to see if we can help you overcome your challenges and grow your business.
Are you;
Hungry for more visitors to your website and sales leads?
Marketing a product or service that requires real consideration before being specified or purchased?
Providing a technical product or service, not just a commodity?
Frustrated that you don't know how effective your sales and marketing is, activity by activity?
Concerned that your sales team appear less effective than they were 5 years ago?
Finding the cost of customer acquisition is increasing, and getting more difficult?
Struggling to generate new leads, or convert the ones you get?
Frustrated that your sales and marketing teams aren't on the same page all of the time?
Fed up with excuses and indifferent results from your current marketing partners?
If any of the above hits home with you, then why not get in touch. We are happy to offer you a free consultation to find out how you currently communicate with your market and give you an idea of how we can help you.
So, for just an hour of your time, we could reveal to you a brand new strategy for growing your business cost effectively, quickly and sustainably.