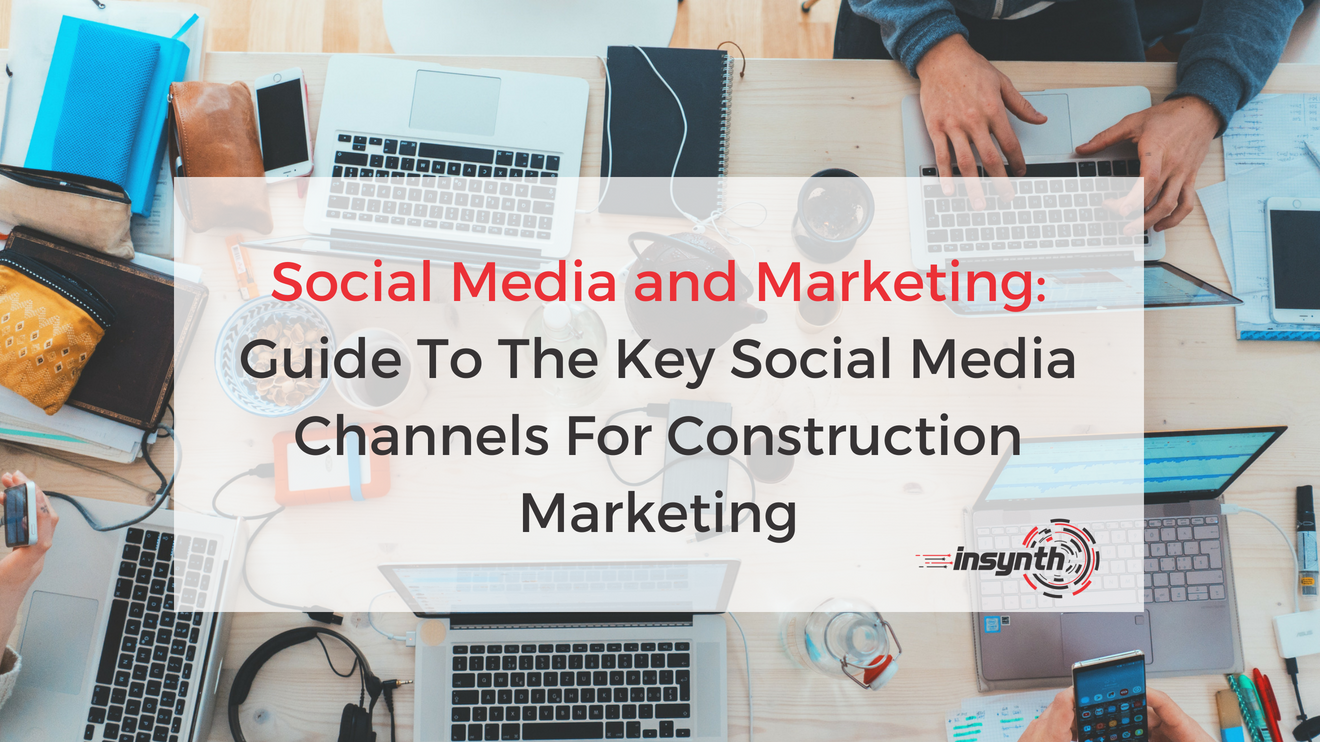 There are 4.021 billion internet users in the world. 3.196 billion of these are social media users, and more are joining social media platforms every day. This is where your future customers are waiting for you, so make the most of social media for your building products company.
But a building products social profile is only worthwhile if you give people a reason to follow or connect with you.
You'll need to constantly update your social media channels with fresh content if you what to continuously reach prospects and hold their interest in your construction business. Social media marketing requires constant upkeep and effort.
Having said that, this guide will give you all the important tips to manage your social media accounts as efficiently and easily as possible.
The more social media platforms you are active on, the more people you will reach. However, it's important to only use as many platforms as you can manage effectively. To determine which are the best fit for your construction company, research which platforms your ideal customers are using. This information is core to your buyer personas, so make sure you update these accordingly.
To maintain an efficient social media strategy, you may want to use platforms like HubSpot, which let you manage social media accounts simultaneously, publishing across multiple platforms.
Try creating a social media schedule to ensure you keep up to date with your social media brand image and identity, sharing helpful snippets every day, at the times your ideal prospects are most active on social media. Certain social media platforms are more popular than others, but that's not to say that those are the best platforms for your industry.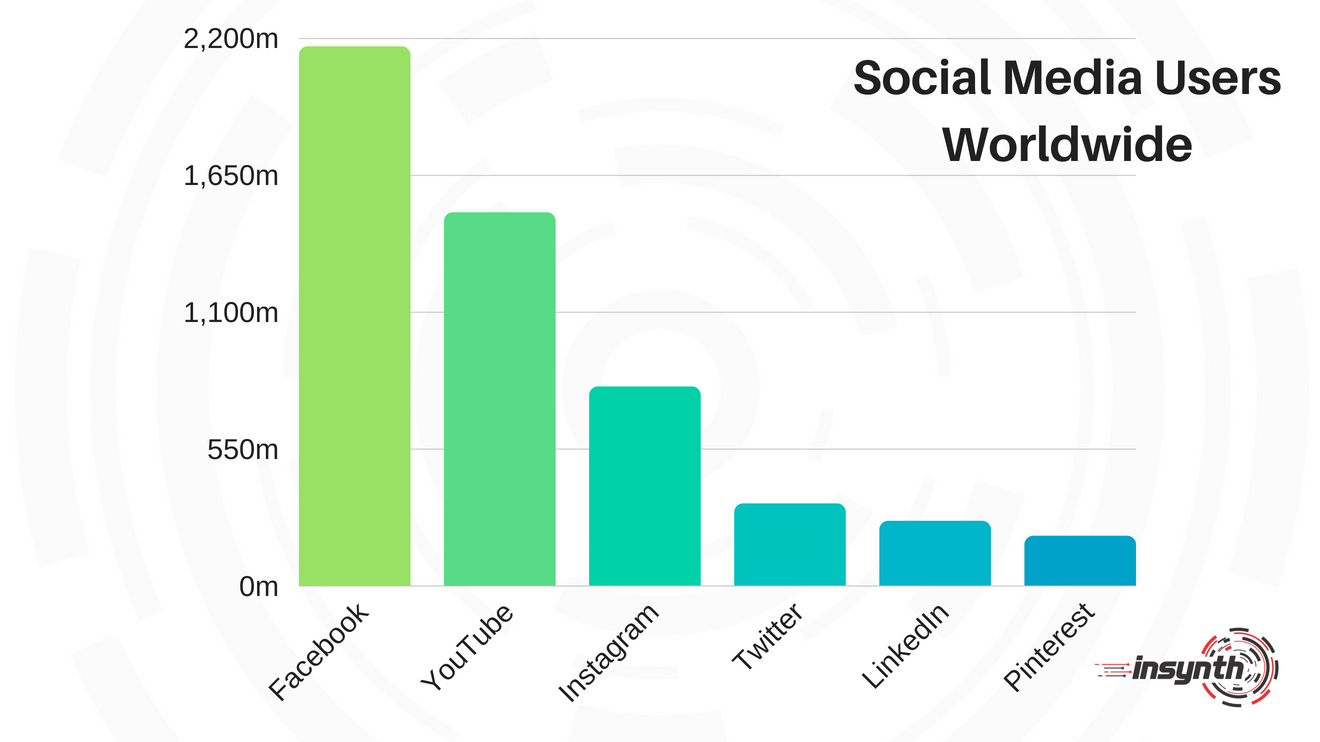 Social media sharing can be divided into four types, which tend to appeal to different types of audience:
Social networking (Facebook, LinkedIn)
Microblogging (Twitter)
Photo sharing (Instagram, Pinterest)
Video Sharing (YouTube)
Once you've determined which channels appeal to your ideal prospects, it's time to post consistent, helpful updates on your company, building products, events and industry topics, covering different angles for each of your stories. Strong social media profiles result in customer loyalty, increased visibility and eventually, increased sales.
In this blog post, we'll advise you how to use some of the most popular social media channels for construction marketing.
Social Networking
Facebook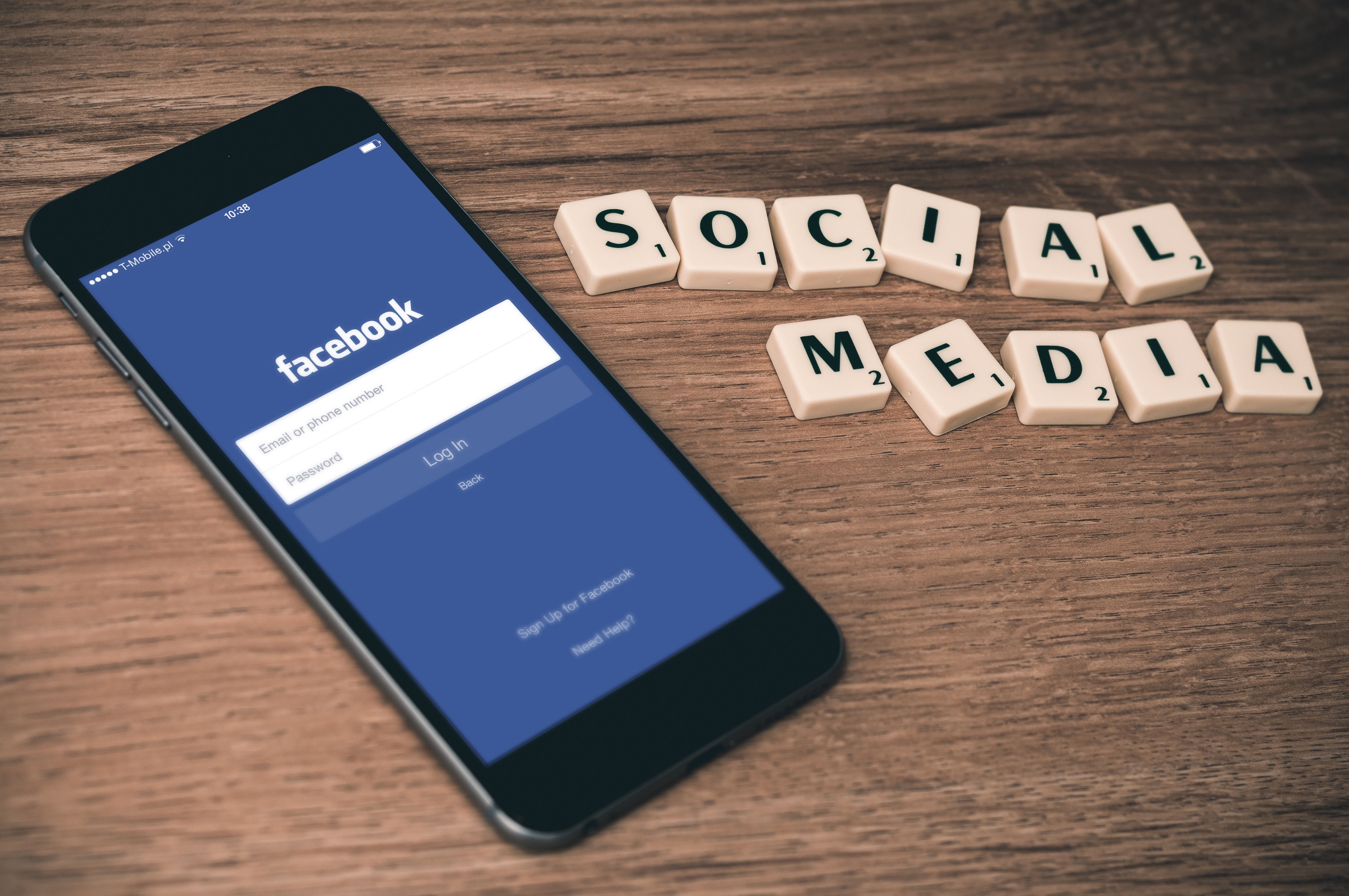 Not only is Facebook the most widely used social network in the world, it is used by over a quarter of the world's population. That's a lot of people who could see your construction page and buy from you.
While most people are familiar with a personal page, Facebook require all business users to use a business page instead. HubSpot research shows that 74% of people use Facebook for professional purposes. Professional business pages offer a wealth of benefits to construction companies.
Market your construction company by sharing multimedia posts. Variety is engaging, and Facebook allows you to upload photos, videos, product details and company updates. Aim for a mixture, and co-ordinate your content to promote each of your construction marketing campaigns.
Be sure to use a recognisable profile photo, whether it's your logo, business premises, or even a photograph of you if you're self-employed. Don't leave your 'About' section blank. This is where visitors can get a real feel for who you are as a company, and gauge whether you are the right fit for them. Leave them without information, and they will look elsewhere.
Social media accounts can often be connected. For Facebook, the affiliation is with Instagram, so use both channels to share your stories and business updates.
Insynth Post Frequency Recommendation: 10 posts per week.
LinkedIn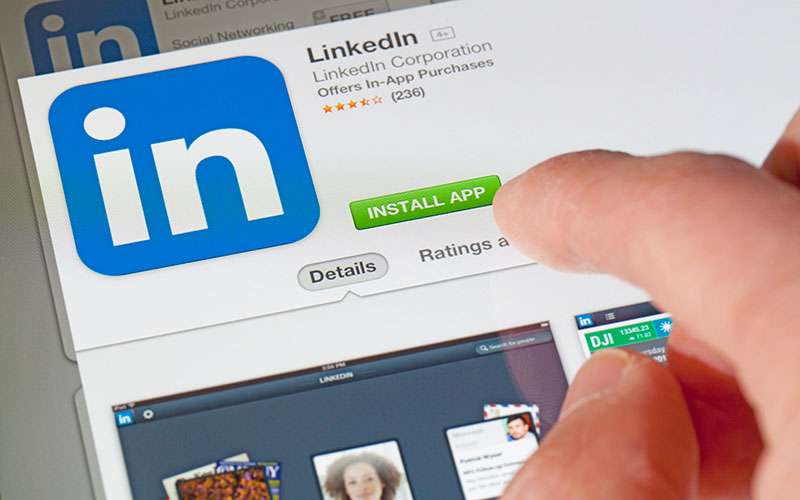 LinkedIn is renowned for being the most professional social media channel, and a change of tone is necessary when posting on this one. These posts need to be formal and business-orientated.
Ideal for B2B construction companies and public recommendations, LinkedIn is designed for professional networking and business updates. LinkedIn works well for outreach strategies and is effective for reaching other professionals, particularly in the construction industry, where engineers are the most represented profession on LinkedIn.
50% of B2B buyers use LinkedIn when making purchase decisions, which is why we recommend that you participate in groups, gain endorsements and share your content for link-building.
Make sure you post information that isn't on your website, perhaps more personal posts about your academic interests, so that you're always offering something new.
Insynth Post Frequency Recommendation: 2-5 posts per week.
Microblogging
Twitter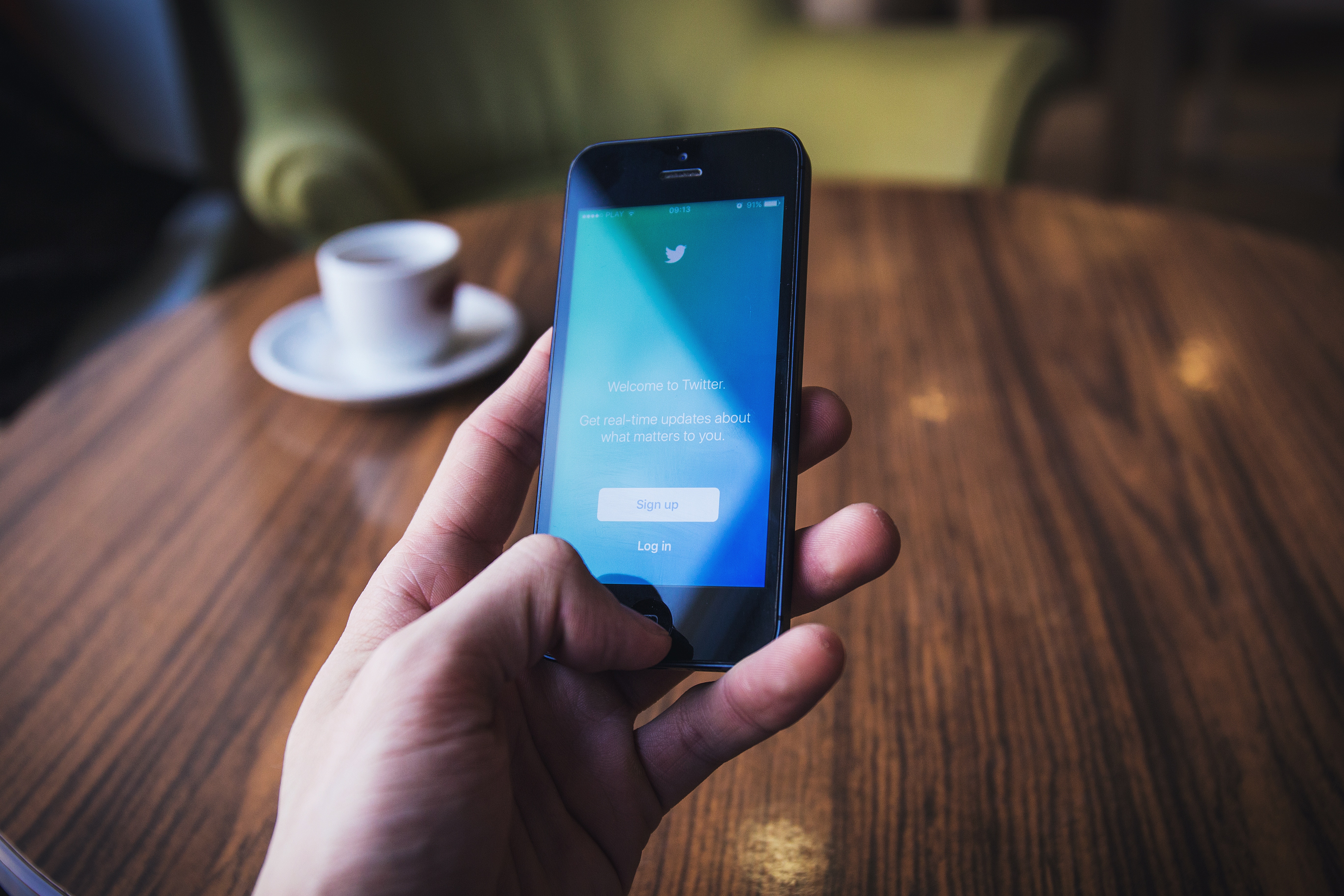 Twitter is the micro-blogging platform that provides by-the-minute news and is great for all the disjointed posts that you want to get out there to the world. It's often these abstract, but effective construction insights that attract followers and retweets. With over 500 million tweets being posted every day, Twitter is a great platform for sharing your ideas and finding inspiration in others' tweets.
Post multiple times each day to stay on your followers' radars. Your followers probably follow hundreds or thousands of people, and you want to be noticed amongst them. With that many people posting, you need to make sure your tweets stand out. You don't want people to scroll past your tweets. Infrequent posts get lost in the crowd.
Ensure your posts include a range of media to add some life to your social media activity. Include photos, pre-recorded videos, links to your blog posts, polls and interactions with other users. You can also live stream videos to your account using Periscope.
We recommend that you use hashtags to track specific events, topics and themes that you want to use in your content, or keep up to date with. Retweet other people's content if it's relevant to your own campaigns and values; add to the conversation. Make sure that you're always active and engaging with other users, not just posting your own thoughts in a steady stream of consciousness monologue. Mentions are a great way of connecting with others. Learn more about how to use Twitter for construction marketing here.
Insynth Post Frequency Recommendation: multiple posts per week.
Photo Sharing
Pinterest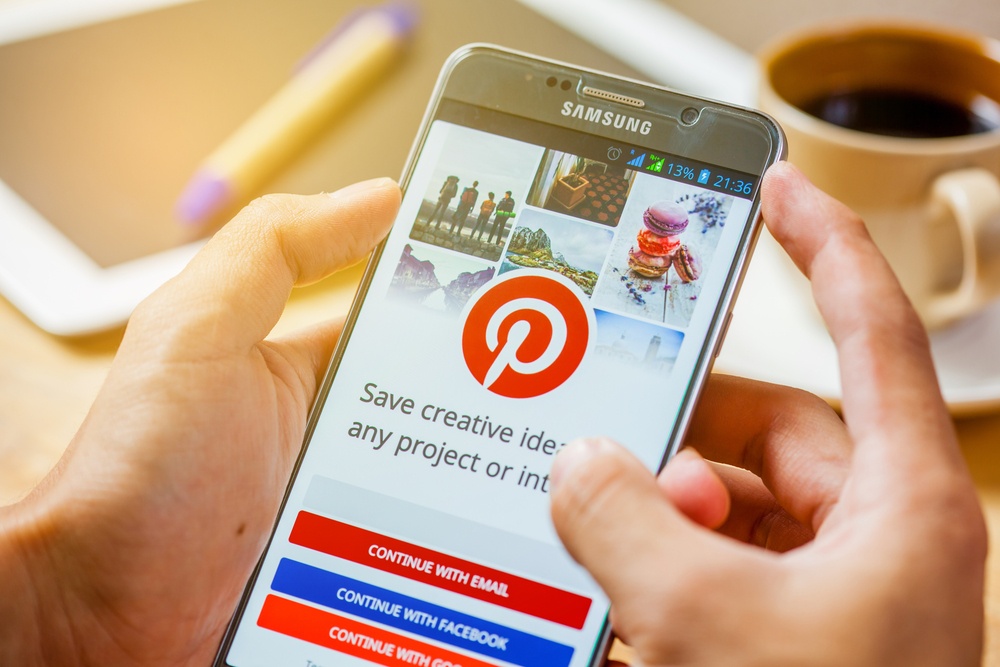 Pinterest is a highly visual platform, ideal for construction companies that have a range of visuals to promote. Great for creative niches like architecture, Pinterest allows you to showcase wow-factor images to draw inspiration-hunters in.
This channel is only suited to companies who have amazing images to share, but if you do, and your image is pinned by a highly-followed member, your building product photo has the potential to be seen (and bought by) millions of viewers. This is why Pinterest is ideal for product promotion.
Over two-thirds of Pinterest users have discovered a new brand or product on Pinterest, and 93% (yes, that's pretty much all of them) use the network to plan purchases, so add e-commerce links to your building products. Pins have one of the longest life spans for social media posts: while the average tweet has a life of eighteen minutes, a pin should last around four months.
Although Pinterest is a visual channel, images aren't enough alone. To create serious engagement with visitors, you will need to pair your photographs with written content. This will be minimal, so ensure your most important keywords are embedded into your text and that your language is compelling but clear, so visitors understand exactly what it is that you're pinning to boards. Keep the names of your images under twenty characters so they don't get cut off.
Insynth Post Frequency Recommendation: multiple posts per week.
Instagram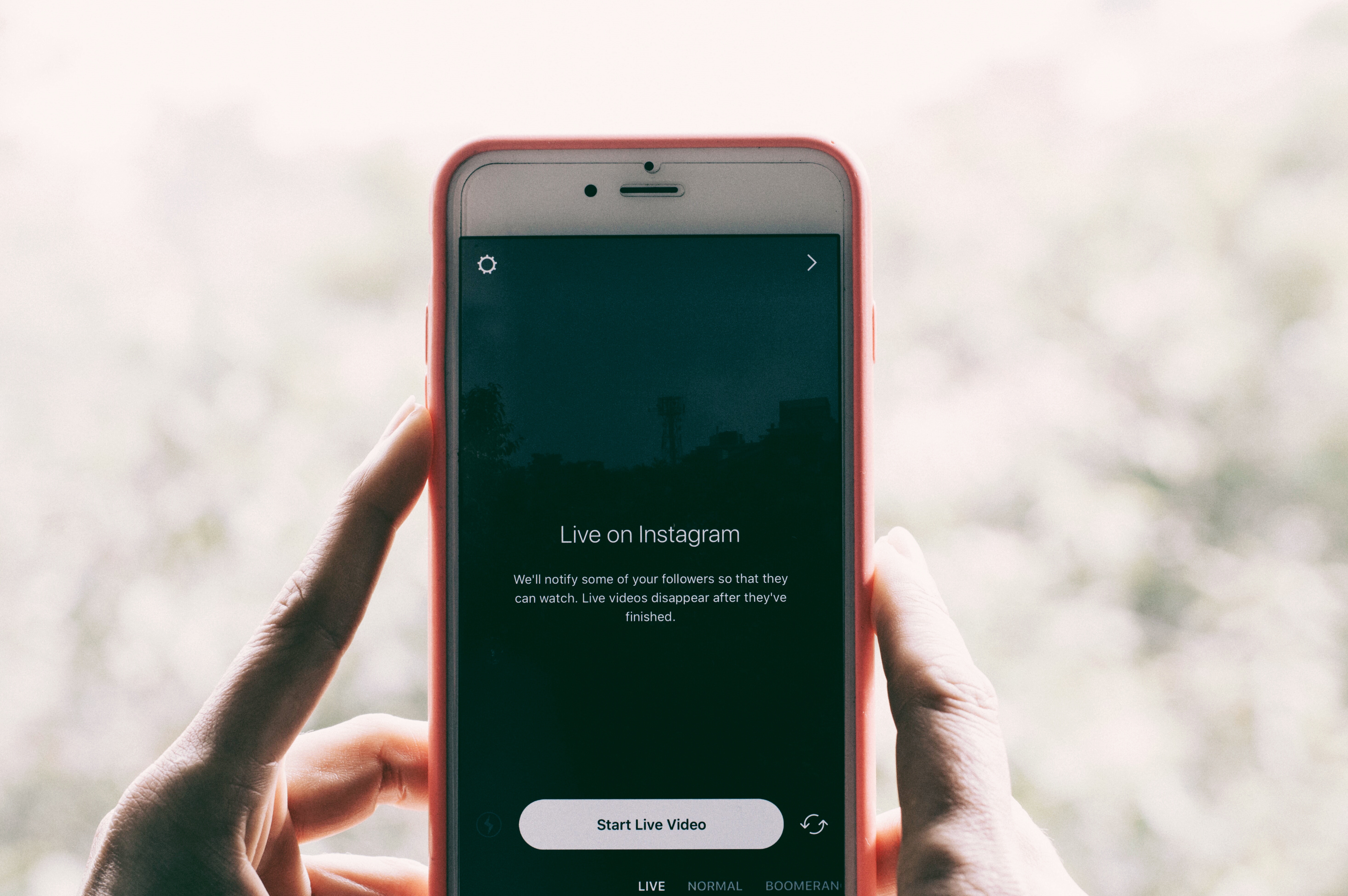 Instagram is the fastest growing social media platform. Like Pinterest, it is a creative space designed for visuals. Posts tend to be image and video heavy, though videos are under fifteen seconds long. Don't forget to caption all your images so it is clear to your followers exactly what it is about your building products that you want to convey.
In a similar way to Twitter, Instagram members use hashtags to categorise their posts and follow certain trends and topics. This can be very useful for construction marketing, as industry trends evolve quickly, especially with developments in technology.
You may benefit from creating a branded hashtag that is original to your company and using it for all your posts. Your followers will recognise this as your brand, see your individuality and hopefully join in with your hashtag to spread your online presence.
For discoverability, match your Instagram username with your other branded social media profiles. You want to be easily findable so other companies, your prospects and customers can connect with you.
Insynth Post Frequency Recommendation: 5 posts per week.
Video Sharing
YouTube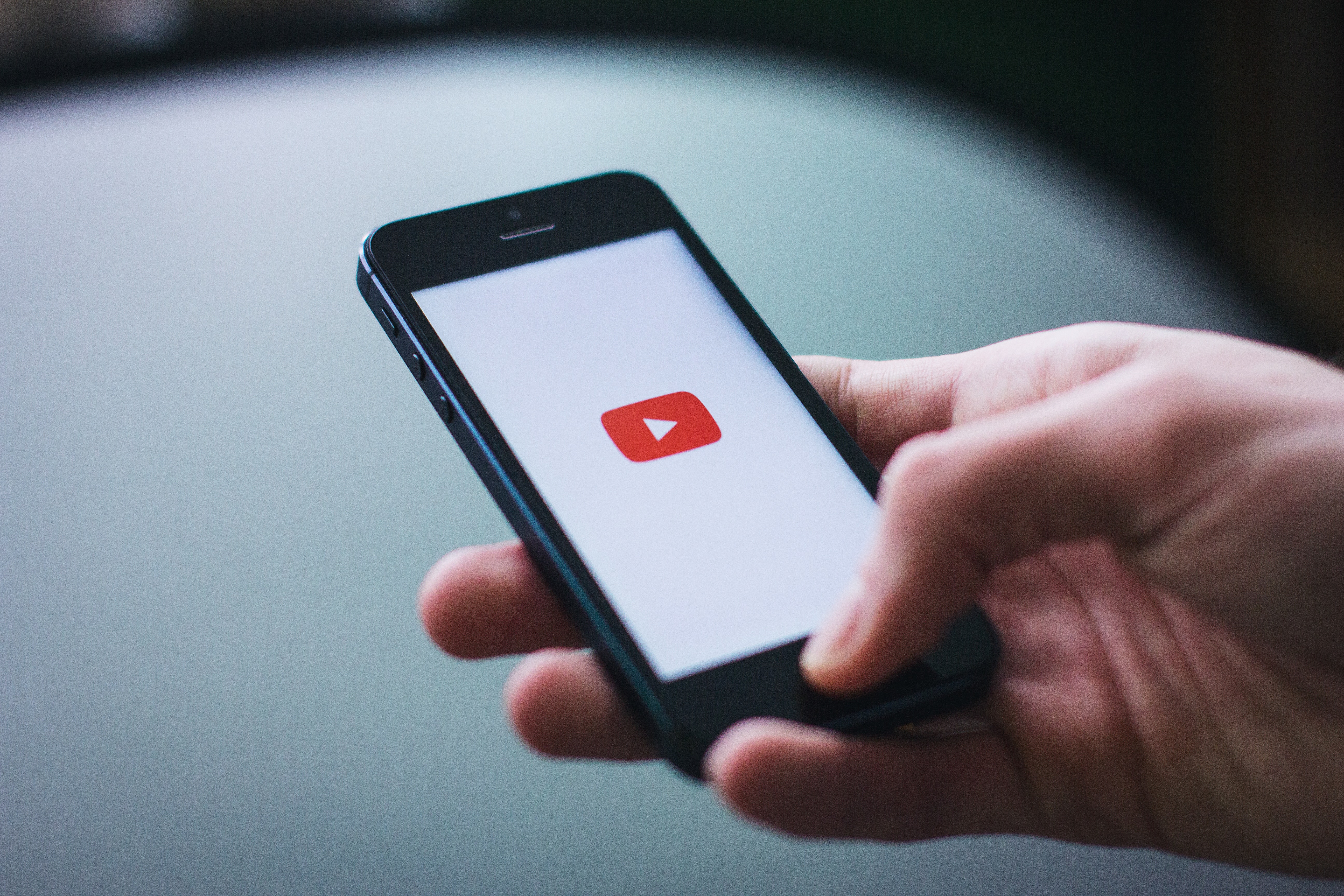 YouTube, the second biggest social media channel, is a video platform ideal for visual and educational content. If you've got a lot to say, it's more accessible presented in a video than it is as long-winded written content.
Hubspot research shows that vlogging and video content are quickly becoming the most popular form of content; approximately 5 billion videos are watched on YouTube every day. That's a huge audience to appeal to.
But, approximately 20% of visitors leave when they are 10 seconds into a video. To avoid this, ensure your videos are engaging, cover important construction industry trends, and educate people about your building products. You want your videos to be the ones that people recommend, link to, and watch all the way through to the end.
YouTube is owned by Google, so videos that you upload are likely to appear in Google search engine results and improve your content visibility. Upload videos at regular intervals, so your followers understand your routine and find it easier to connect with you. Don't forget to engage with other building product companies' stories and video uploads; you can create conversation on YouTube as much as you can on other social media platforms.
To generate traffic to your YouTube page, promote your videos through other social media platforms, such as LinkedIn, Twitter and Facebook, where you can link your videos. You can also insert these links into your blog posts to break up text with interactive media.
Insynth Post Frequency Recommendation: 1-2 posts per week.
Don't forget to measure the success of your social media campaigns using the analytics tools on each platform, or through software like HubSpot.
How Insynth Could Help You
Insynth's social media service is designed to provide you with complete control over your brand image and messaging across social media platforms. We will work with you to tailor a personalised social media presence, advising you in terms of:
Social consultancy: developing your personalised social media strategy based on your marketing goals.
Managing your brand: securing engaging usernames and profiles that match your campaigns to highlight your brand image.
Social tone and nature: finding the right voice and style for your brand's social media presence.
Social media monitoring: Highlighting customers' positive feedback across your social media channels and involving you in conversations.
Social PPC: Implementing social ads to develop your social media presence.
Social PR: Networking on social media platforms to expand your range of contacts, prospects and clients.
Creative Discussion: Creating fast, reactive updates to spark conversations and visibility online.
Reporting and Analytics: Analysing data to review the effectiveness of your social media strategy and activity on each platform, to inform future activities.
Cross Channel Promotion: Ensuring that your messages reach audiences across all social media and marketing channels to expand your reach.
Click the banner below to find out more about how Insynth can help you succeed with social media from just £250 per month.
About Insynth
Insynth Marketing is a leading UK construction marketing consultancy based in Shifnal in the West Midlands. Insynth employ the latest inbound marketing techniques such as construction inbound marketing, to help building product manufacturers grow their businesses by aggressively driving sales lead generation activity.
As the only HubSpot certified agency to major on construction marketing, we bring together construction marketing strategy, digital strategy, website design, SEO, content marketing, email marketing, sales automation, marketing automation and HubSpot CRM implementation to produce successful campaigns and great results for our clients.