Is Your Construction Marketing Delivering Great Results?
Construction Marketing Is Complex - Work With Experts Who Understand Your Needs
Do You Want More Visitors To Your Building Products Website?
Building Product Websites are very different to normal B2B sites.
They're more technical and require far more thought, planning and time in their developmnet
By providing all of the content and information your customers and specifiers need you can attract the right people to your site.
We research what your audience is searching for and mirror your website to their search, using their language.
We answer the questions they are asking, build your authority, encourage repeat visits and referrals.
Are You Gaining Specification With Architects & Consultants?
If you're fighting for a job without being specified, it all comes down to price, and every discount comes straight off your bottom line.
We understand how to differentiate your product or service, build your brand and get you specified.
In some cases, we've seen quote to order conversions of over 90% when strong specifications are in place. And discounts? Forget it.
If you want to maximise your profit and win more work, find out how to get specified more.
"Insynth Really Understand Our Business"

Insynth worked hard to understand our challenges and quickly identified strategies and tactics to address them. Within 2 months we saw a 40% increase in our website traffic and an increase in our quotation levels over the prior year.

We are very excited about the effect this is likely to have at Contour Heating Products in 2018.
Robin Mansell Contour Heating Products Ltd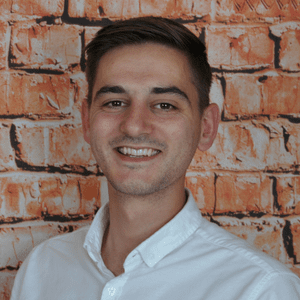 Get A Clear View Of The Impact Of Your Marketing And What Is Working
So you think that half of your marketing is working really well, but don't know which half?
Wouldn't you just love to know exactly which activity generated leads, quotations and orders so that you can ditch the ineffective channels and focus more on the good stuff?
Find out how to use the right technology to track more of your marketing and find out where the gold is.
Getting Sales & Marketing To Work Together?
Aligning Sales & Marketing activities are critical for long-term, stable growth. Too often, Sales & Marketing teams diverge, trying to operate independently with tactics that are out of sync.
This shouldn't be the case, as both are trying to increase revenue, right? Using systems that align their efforts, and show how each team is contributing and adding value to the other makes sense and is good for business.
"We know we're going to grow with Insynth"

Insynth have made a profound difference to my business in a matter of weeks. Their quick wins approach has meant that we are already generating new leads within days of starting to work with them.

Their knowledge and expertise has revealed how critical my website and inbound marketing is to growing my business.
Tony Kirk Luxury Pool Sauna Spa Ltd