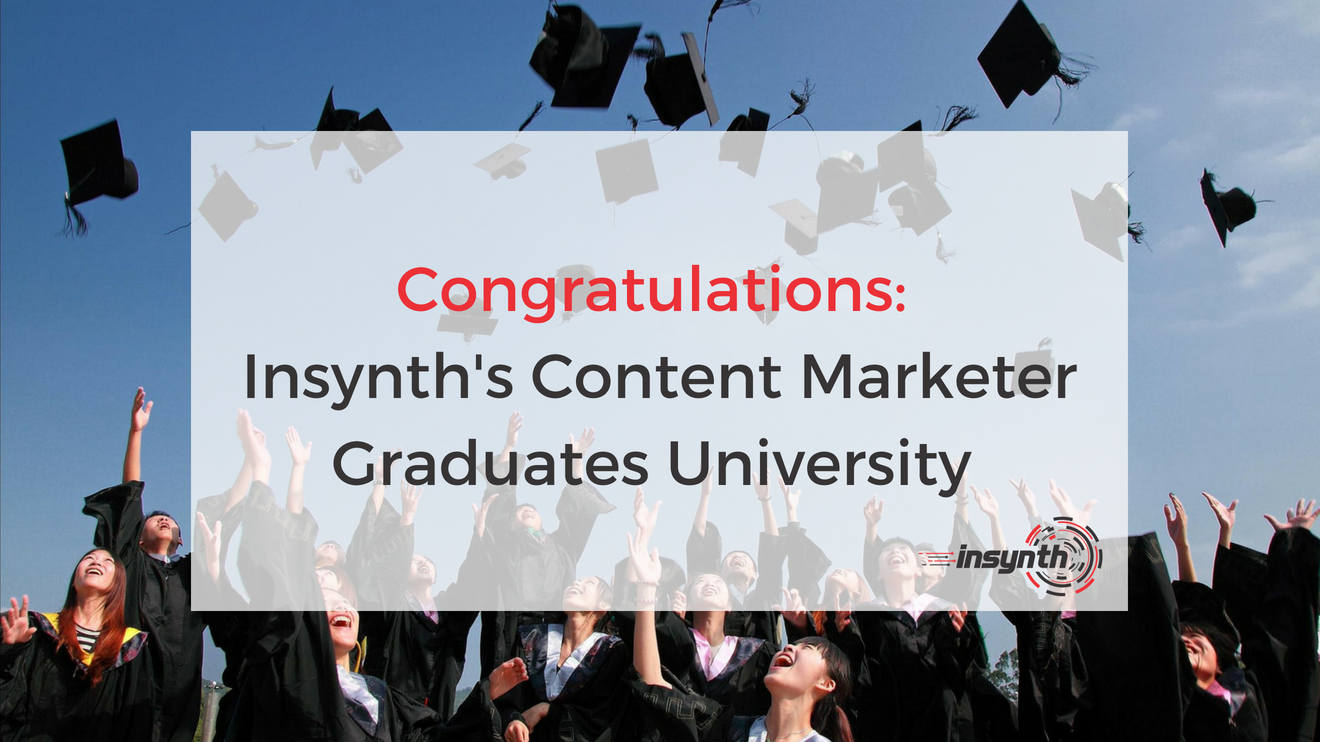 Insynth prides itself on having a team of talented content writers working alongside clients to produce amazing results for their companies.
This week, Insynth is delighted to congratulate Digital Content Marketer, Charlotte McCormac on graduating with first-class honours in her English degree from Birmingham City University.
First Class Graduate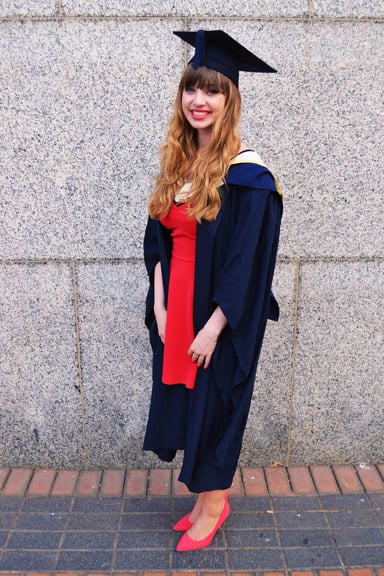 Charlotte is part of a growing content team at Insynth. She is responsible for producing blogs, whitepapers and eBooks. Her amazing achievements at Birmingham City University make her a brilliant asset to the team.
Graduating with first-class honours, Charlotte has been awarded The Shakespeare Prize for her achievements during her course with special mention to her scrap-booking work on Melancholy in Shakespeare's Hamlet and her extensive research on Shakespearean women and psychological trauma.
As well as producing amazing content for clients, Charlotte is going on to study for her Masters Degree in Creative Writing at Birmingham City University. She has been awarded a scholarship as a result of her incredible accomplishments at undergraduate level.
Charlotte is a published author. Her short story 'A Letter for Susanna' features in The Journeys Anthology published by Birmingham City University and her poems 'Mirror' and 'Unaccepted' will appear in the upcoming edition of Dreamcatcher Magazine. This is only part of her plethora of publications.
Insynth: Construction Marketing Leaders

Insynth are the only HubSpot certified partner to be specialising in construction marketing. As part of their mission to bring inbound marketing to the building products industry they have employed a highly skilled team of Digital Content Marketers to bring content marketing to construction.
Charlotte's amazing achievements throughout her degree, and the skills she will develop during her Masters' degree make her the perfect addition to the Insynth content team. She will work with SEO, Content Marketing and Social Media Marketing.
Insynth is thrilled to have such a talented graduate on their content team. The work that Charlotte produces will be centred on driving results for clients within the construction industry. The skills she graduates with makes her a perfect candidate to deliver this content.
Insynth founder Leigh Simpson commented; "I am delighted for Charlotte. She has worked really hard. Full credit to her for achievements and getting a scholarship for her MA.
It's amazing seeing her developing in her new role and we look forward to her helping our client's businesses to grow with her amazing storytelling and content."
Insynth offers its strongest congratulations to Charlotte and wishes her all the best in her content creation for the company and their clients.
Congratulations Charlotte!
About Insynth
Insynth Marketing is a leading UK construction marketing consultancy based in Shifnal in the West Midlands. Insynth employ the latest inbound marketing techniques such as construction inbound marketing, to help building product manufacturers grow their businesses by aggressively driving sales lead generation activity.
As the only HubSpot certified agency to major on construction marketing, we bring together construction marketing strategy, digital strategy, website design, SEO, content marketing, email marketing, sales automation, marketing automation and HubSpot CRM implementation to produce successful campaigns and great results for our clients.