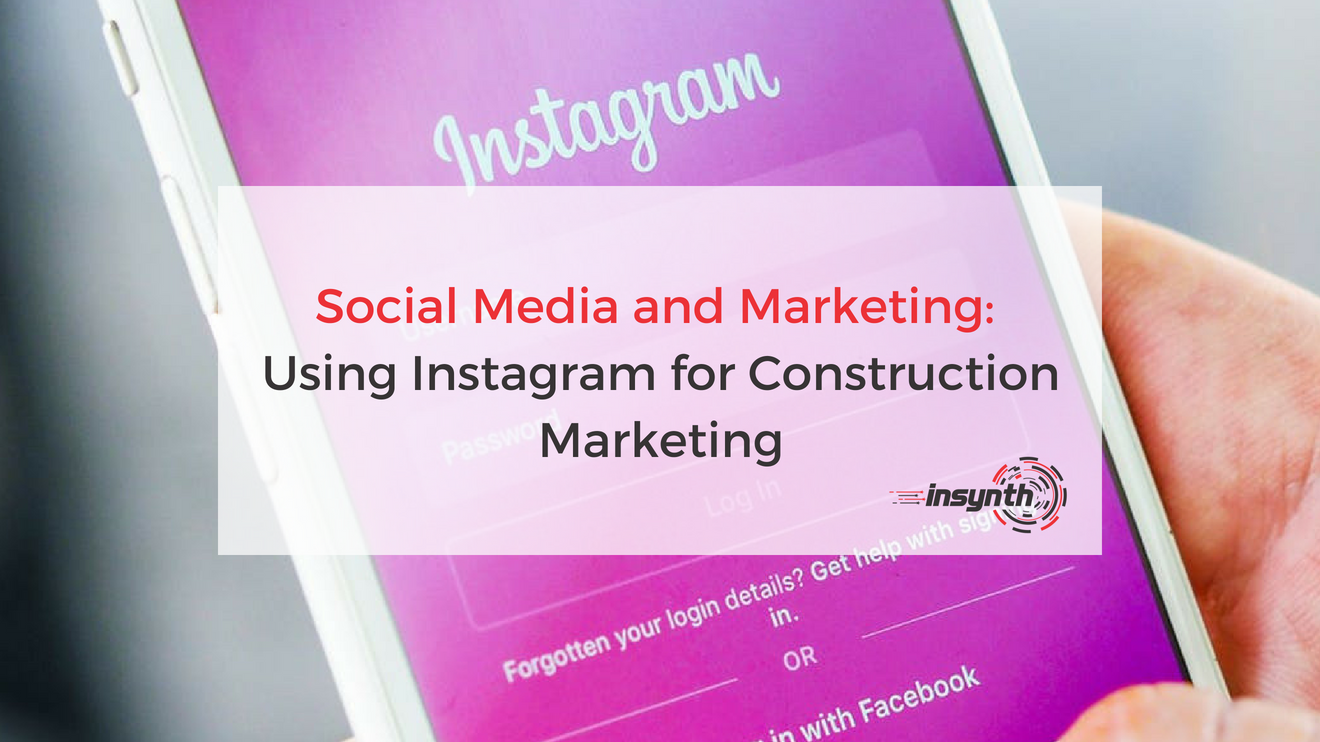 Instagram, owned by Facebook, is a photo-sharing social media platform that allows users to post photographs and videos and instantly repost them across multiple channels at the same time. For construction marketing, Instagram is a key social media tool that can be extensively utilised for the purpose of content production and marketing.
Download The Definitive Guide To Social Media Marketing
What Is Instagram All About?
Instagram first came about in 2010. It is owned by social media giant, Facebook and over the course of the last eight years has grown to become the third most popular social media platform on the internet, ranking closely behind Facebook and YouTube. According to Quora, there are over five hundred million active users making daily posts to Instagram. For construction marketers, having a platform with this many users can be the key to content marketing success.
Instagram's primary function is to be a place for users to share anything visual with their followers. Photographs and videos can be posted onto the site and are then captioned and tagged with hashtags to boost their visibility throughout the website.
Like most social media sites, it is downloadable in app form; making the sharing of content easier for users. The added advantage with Instagram is that they allow users to adapt and modify their pictures prior to posting with filters that individualise every photograph even further. Having the app in hand makes the creation of unique, filtered photos a more convenient method of sharing content with users.
Hashtags are the Instagram users main tool when it comes to boosting content. The average Instagram post contains around five or six hashtags, but the platform allows as many as thirty per post. This, coupled with a punchy caption that informs your audience of exactly what they are looking at, is a great content marketing tool for construction marketers to utilise.
Using Instagram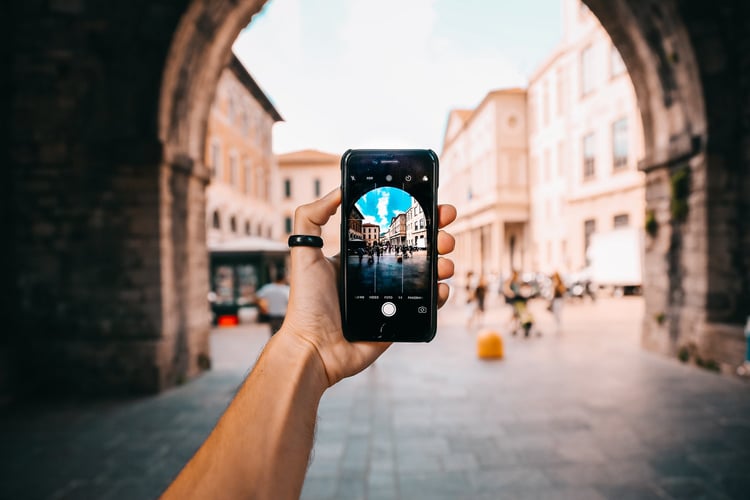 In construction marketing, it is key to hit your audience with the right content at the right time. Instagram is a great tool for this. It is about giving your prospects a visual representation of what your company is all about. Do you specialise in SEO or construction marketing strategy support? Instagram allows you to show your customers what you can provide for them in a visual way, adding some variety to your content production alongside your written content.
Photos are not the only thing that Instagram allows its users to post; there is also the option to include video. In content marketing, the aim is to not just attract the customer; according to HubSpot, the aim is to also educate them as well. Using a platform such as Instagram to upload free educational videos about your products and services can encourage prospects to interact with your page more actively. Including back to your main site in the caption and in the content will also motivate prospects to connect directly with your company and allow you to create leads and customers.
In construction marketing, time management is key. Managing several can require a lot of time, particularly if you are posting multiple times every day on each site. Instagram have created a way to reduce the amount of time required to get one post on more than one platform without having to continuously reload it on each site as it allows users to link their account to Facebook, Twitter and LinkedIn, reducing the amount of time needed to be spent on adapting posts for each platform.
As we've already seen; hashtags are a key part of the Instagram user experience. However, it is important not to overwhelm the audience with too many hashtags that might put them off engaging fully with your content or connecting with you further. Instagram allows up to thirty hashtags per post, and, as seen in our Using Hashtags and Mentions For Construction Marketing, the use of hashtags allows for content to be viewed more successfully on the relevant pages.
Quora suggests that for business, the optimal number of hashtags for engagement on Instagram is between four and ten. However, it is also important to bear in mind that hashtags on Instagram should be relevant to your company, your post and what your audience is looking for. This will increase the likelihood of posts leading to prospects and customers.
Business Accounts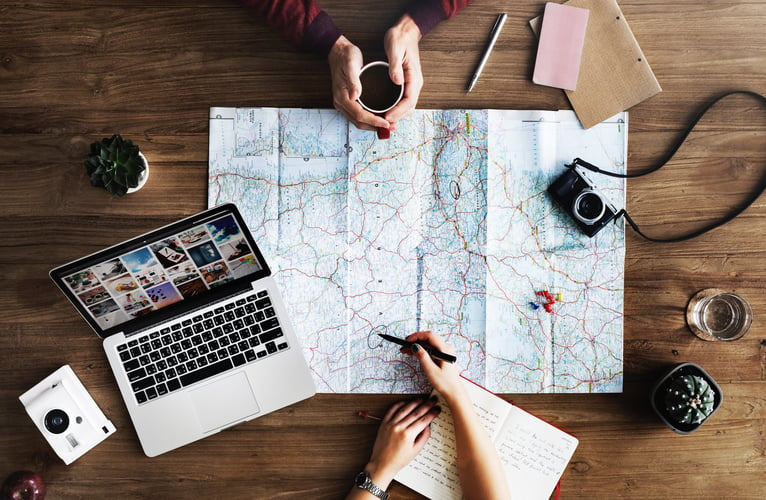 For companies who are using Facebook for construction marketing, a business page is the best way to make use of the platform. Instagram is the same; it offers users the option of a business account, as opposed to a standard personal one, which will give you more options when it comes to working out how best to display your content and monitor its successes.
Instagram business accounts allow users to include call-to-action links on all of their posts, which can link prospects back to their site or to forms in which companies can then create leads. This gives the potential customer the opportunity to instantly connect with a company without having to first leave the initial post in order to find you; they are emersed in content both on the website and on social media.
There is also an insights and analytics tool on Instagram business accounts that is not included on standard ones. This allows companies to monitor the successes of their content and accurately track what is working for them, but also where they can make improvements in posts. For construction marketing, this is invaluable. It allows for the content to be monitored and refocused in order to always successfully meet the needs of the consumer; drawing them in with the exact content that they are looking for.
How Insynth Can Help You
Would you like to see more from your photo-sharing and Instagram posts? Insynth's social media service is designed to provide you with complete control over your brand image and messaging across social media platforms. We will work with you to tailor a personalised social media presence, advising you in terms of:
Social consultancy: developing your personalised social media strategy based on your marketing goals.
Managing your brand: securing engaging usernames and profiles that match your campaigns to highlight your brand image.
Social tone and nature: finding the right voice and style for your brand's social media presence.
Social media monitoring: Highlighting customers' positive feedback across your social media channels and involving you in conversations.
Social PPC: Implementing social ads to develop your social media presence.
Social PR: Networking on social media platforms to expand your range of contacts, prospects and clients.
Creative Discussion: Creating fast, reactive updates to spark conversations and visibility online.
Reporting and Analytics: Analysing data to review the effectiveness of your social media strategy and activity on each platform, to inform future activities.
Cross Channel Promotion: Ensuring that your messages reach audiences across all social media and marketing channels to expand your reach.
About Insynth
Insynth Marketing is a leading UK construction marketing consultancy based in Shifnal in the West Midlands. Insynth employ the latest inbound marketing techniques such as construction inbound marketing, to help building product manufacturers grow their businesses by aggressively driving sales lead generation activity.
As the only HubSpot certified agency to major on construction marketing, we bring together construction marketing strategy, digital strategy, website design, SEO, content marketing, email marketing, sales automation, marketing automation and HubSpot CRM implementation to produce successful campaigns and great results for our clients.