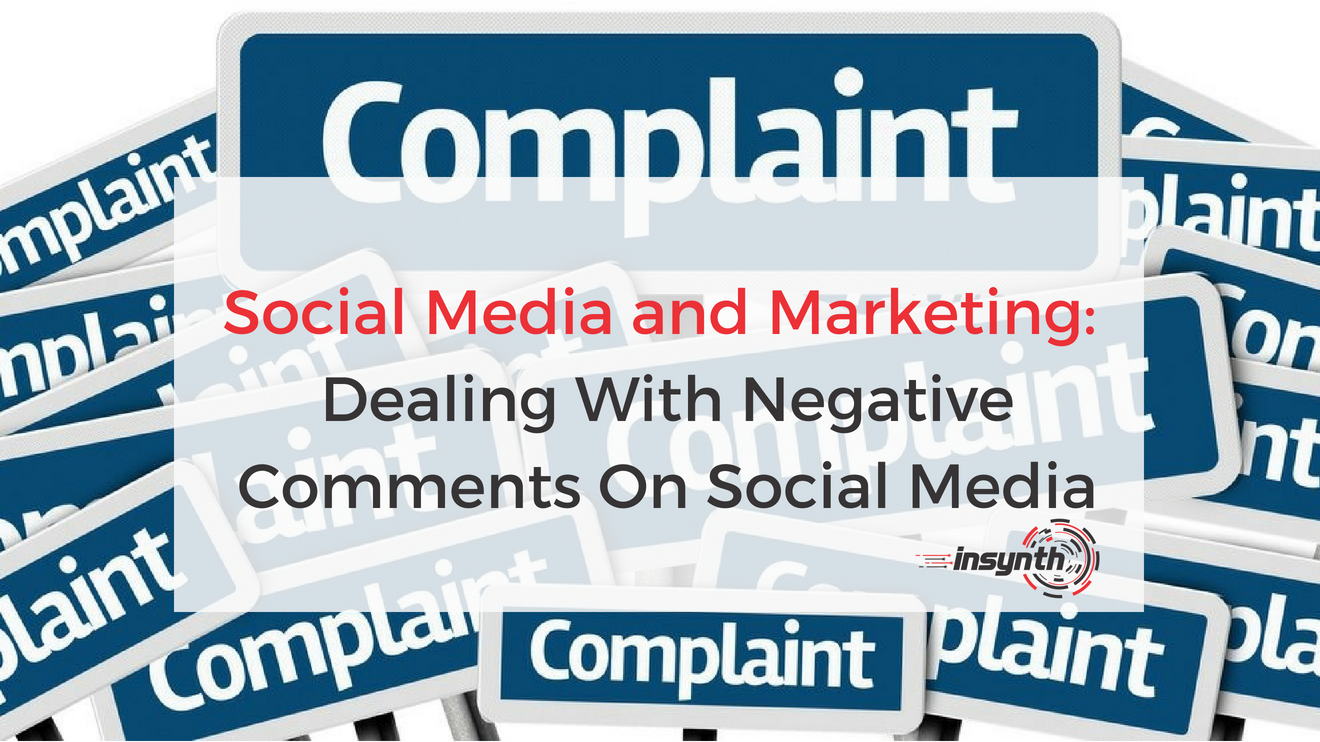 Negativity can manifest in a variety of ways on social media: written abuse from trolls, emojis, seemingly light-hearted comments that are actually damaging. All attack your building product company's brand credibility, and all require a response.
Learn how to respond to negative comments on social media to preserve your building product company reputation while solving your customers' problems, even when they're not your fault.
Overcome the fear of social media with our tips for social media marketing.
But, why is this important?
Because 1 in 3 social media users prefer to use social media customer care services over telephone or email.
Because 67% of social media users seek resolutions using Facebook and Twitter.
Because nearly 70% of consumers use social media to resolve customer service issues.
And the companies who offer social media customer care get 20 – 40% more business.
How To Respond To Social Media Complaints
Before responding to negative comments on social media, it's important not to get distracted by whether the customer's comments are justified. They may be angry, or confused, misplacing blame or leaving unfair feedback.
There's nothing you can do to stop them doing this.
But you can respond in the healthiest way, and that's by helping them, regardless of the situation. Make this a central part of your construction marketing strategy.
Before responding, put yourself in the customer's position and consider the situation from their point of view.
Rather than listing excuses for the issue (even if they are true and legitimate), begin your interaction by acknowledging the customer's viewpoint. Make them feel understood.
They are unlikely to care what the reason is behind the issue, just that they haven't received promised services or goods. They want you to solve their problems.
The Importance Of Responding To Social Media Complaints
Unless threatening or obviously wholly unreasonable, respond to all feedback. Deleting comments can just add fuel to the fire, drawing more attention to the problem and causing customers to create a twitterstorm.
You wouldn't delete a customer's email or ignore their phone call. You wouldn't blank them in the street. So why do so many social media posts go unanswered?
The act of ignoring a comment is at least as damaging as the comment itself. Your lack of response will be just as visible to the audience as the complainant's post.
Don't let this be an option for your social media strategy.
Instead, be quick to acknowledge negative comments. By responding swiftly, you prevent negative comments from collecting, and other users joining in to snowball opinions across social media platforms.
Human Social Media Responses
In your timely responses, make a personal connection with the complainant. Refer to them by their name and make it clear that you consider them an individual. Use your buyer personas to understand their situation.
Avoid sounding robotic, or like your response has been copied and pasted from your last response to a complaint. Instead, build human relationships to neutralise the customer's anger and help them to understand that you are going to support them. Show that you care about your customers' thoughts and values.
Have one person who is responsible for handling comments on social media to ensure a consistent approach to resolving issues. If multiple people are responsible for social media complaints, confusion may arise over who is supposed to be responding to who, and it's possible that some comments may go unanswered.
Get Them Offline
If you recognise that a complaint is likely to be difficult to solve, resolve the issue through private conversation, whether using social media, email or phone.
Let them know that by engaging in a one-on-one conversation, you'll be able to resolve the issue quickly and efficiently.
What If The Customer Is Wrong?
Sometimes, a customer may misunderstand a situation and complain when your building products company isn't at fault.
In this situation, don't engage in an argument. The customer won't want to know why they're wrong. They'll want a solution regardless. If you offend the customer, even if they were at fault, they won't use your services or products next time.
Instead of explaining why the customer is wrong, point out solutions.
Encouraging Complaints as a Positive
By dealing with complaints on social media channels effectively, you'll develop customer loyalty. Prospects will trust you before they even work with you.
Encourage feedback from your customers to prove to them that you care about constantly improving their user experiences. When you adopt this progressive mindset, you'll gain repeat business and drive product and service improvements.
See each social media complaint as an opportunity to grow and improve, publicly.
Conclusion
Regardless of whether a complaint is justified, always aim to offer the complainant two things: an offer and a solution.
Your solution should be concrete. Make it clear how you will help the complainant.
Follow up your response to check that the issues have been resolved. You don't want to risk further negative exposure on social media for not meeting promised solutions.
Remember: it's not all negative. You can use complaints to benefit your construction marketing strategy. Identify trends to work out how to improve your customer service and avoid the same issues from recurring.
Actively request feedback on social media to show your customers that you care about their needs. Respond publicly with solutions to turn negatives into positives, building loyalty and attracting new prospects.
71% of consumers who have a positive social media customer care experience will recommend your brand and use you again. Don't under-estimate the importance of using social media to turn users' negative experiences into positive ones.
How Insynth Can Help You
Do you need further advice on managing your social media strategy and responding to customer feedback online? Insynth's social media service is designed to provide you with complete control over your brand image and messaging across social media platforms. We will work with you to tailor a personalised social media presence, advising you in terms of:
Social consultancy: developing your personalised social media strategy based on your marketing goals.
Managing your brand: securing engaging usernames and profiles that match your campaigns to highlight your brand image.
Social tone and nature: finding the right voice and style for your brand's social media presence.
Social media monitoring: Highlighting customers' positive feedback across your social media channels and involving you in conversations.
Social PPC: Implementing social ads to develop your social media presence.
Social PR: Networking on social media platforms to expand your range of contacts, prospects and clients.
Creative Discussion: Creating fast, reactive updates to spark conversations and visibility online.
Reporting and Analytics: Analysing data to review the effectiveness of your social media strategy and activity on each platform, to inform future activities.
Cross Channel Promotion: Ensuring that your messages reach audiences across all social media and marketing channels to expand your reach.
Click the banner below to find out more about how Insynth can help you succeed with social media from just £250 per month.
Reference
About Insynth
Insynth Marketing is a leading UK construction marketing consultancy based in Shifnal in the West Midlands. Insynth employ the latest inbound marketing techniques such as construction inbound marketing, to help building product manufacturers grow their businesses by aggressively driving sales lead generation activity.
As the only HubSpot certified agency to major on construction marketing, we bring together construction marketing strategy, digital strategy, website design, SEO, content marketing, email marketing, sales automation, marketing automation and HubSpot CRM implementation to produce successful campaigns and great results for our clients.