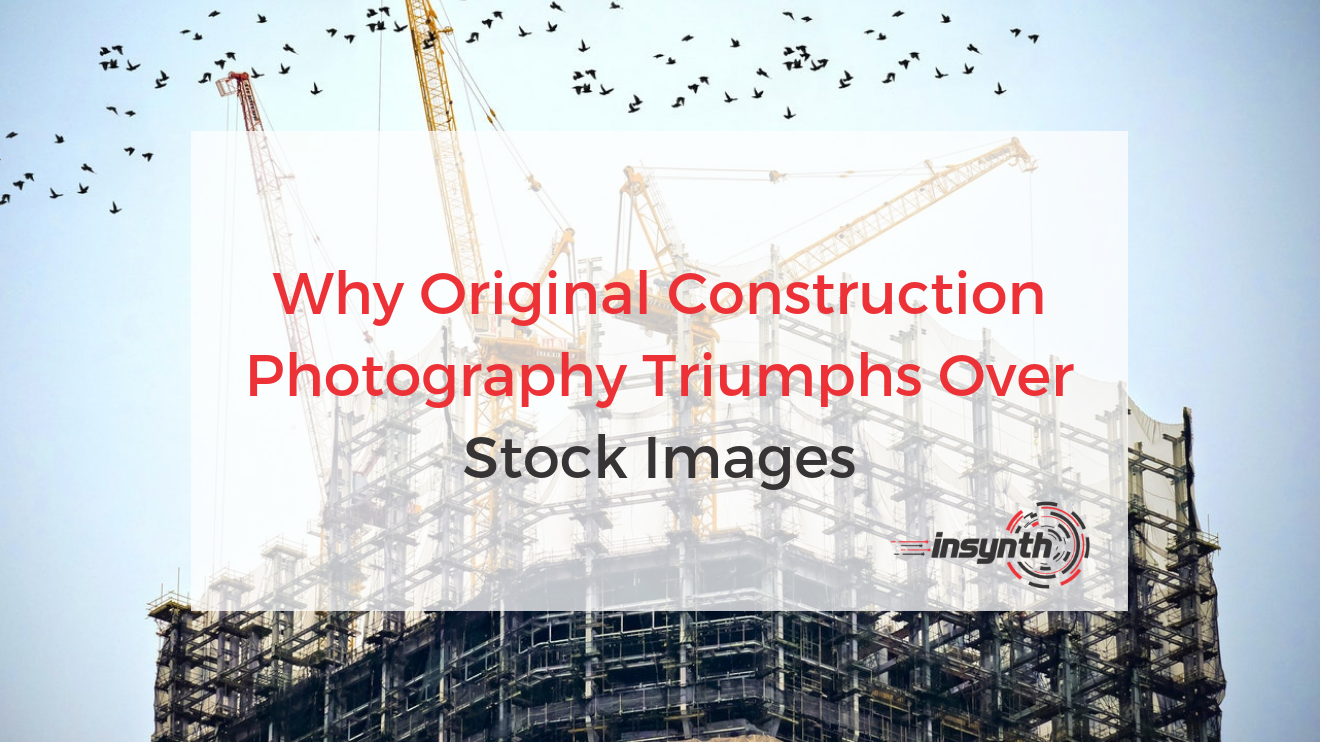 In construction marketing, visual images can make a substantial difference to the impact that your content has one your readers.
Including them in your blog posts, website copy and social media posts can draw the eye of your readers and boost your traffic through the improved levels of engagement.
Original photographs are always more successful than stock images. Read on to find out why…
See One And You've Seen Them All
Stock images come from image banks such as Pexels, Unsplash or Shutterstock. They are publicly available and free or cheap to use.
But that doesn't make them better than an original photograph.
Using a stock photograph is often a faster solution than taking the time to snap an original photograph. They remove the need for thoughts on lighting, location and positioning because somebody else has does the job for you, saving you time.
However, while they are quick to find and readily available, stock images are, unfortunately, exactly what they say on the tin; stock. They are openly available for everybody in the world to use.
Often, the same images are used repeatedly.
In the building products market, there is a limited supply of stock images, meaning you likely to encounter the same images on multiple sites depending on where you are consuming your content.
Repetition is off-putting. When marketing your construction company; you don't want to appear the same as everybody else in your industry. You want to stand out.
Stock images stand out for the wrong reasons.
Katja Schindler, creative director at Stephen Brady, wrote that "your customers have a refined eye for authenticity. People know how to sniff out a fake."
Customer Confidence
VWO found that choosing real, original images in their web pages cause a 98% boost in customer confidence.
They show credibility; real photographs signal real people to a consumer and it's real people that humans connect with. While stock images often show people's faces; they are the faces of people we've seen selling multiple products for dozens of companies.
Stock images can often be clichés of the keywords you enter into a search box to track them down. Weise Communications wrote that taking your own photographs show originality. They are yours, it can only be used to sell your product by your building product's business.
Specifiers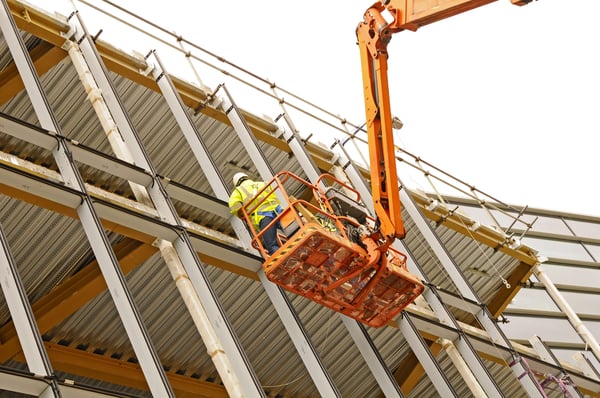 Image By Paul Scott of Front Elevation
In previous blog posts, Insynth has discussed how using professional photography can help architects to specify.
Using professionally taken, original photographs gives you all the benefits of unique photographs while also having them taken by professionals who are already armed with the right equipment and editing software to turn your images into outstanding tools for your construction marketing campaigns.
Professional photography gives close up insights into the things that architects really want to see when looking to specify a product. If your photographs are original and well taken, you have a greater chance of being specified over your competitors.
You Can Do It
While professional photography is going to pretty much guarantee you some great images for your website and marketing, it is getting easier to learn how to take winning shots yourself.
A quick search on YouTube or Google will turn up plenty of advice, such as this comprehensive beginners guide from HobbyHelp.
Conclusion
In content marketing for construction, the inclusion of images is key to spreading the message of your brand.
Sticking to your own, original photographs instead of flooding your site with stock images is an effective way to stand out from the crowd and show your prospects how unique your brand really is.
Stock images may be cheap and quick to access but they are also readily available for anybody to use. Often, the same images are seen over and over again across multiple websites. By taking your own, you can be truly unique instead of being lost in a sea of building products site relying on stock images to fill their pages.
About Insynth
Insynth Marketing is a leading UK construction marketing consultancy based in Shifnal in the West Midlands. Insynth employ the latest inbound marketing techniques such as construction inbound marketing, to help building product manufacturers grow their businesses by aggressively driving sales lead generation activity.
As the only HubSpot certified agency to major on construction marketing, we bring together construction marketing strategy, digital strategy, website design, SEO, content marketing, email marketing, sales automation, marketing automation and HubSpot CRM implementation to produce successful campaigns and great results for our clients.
Book Your Free Consultation Today