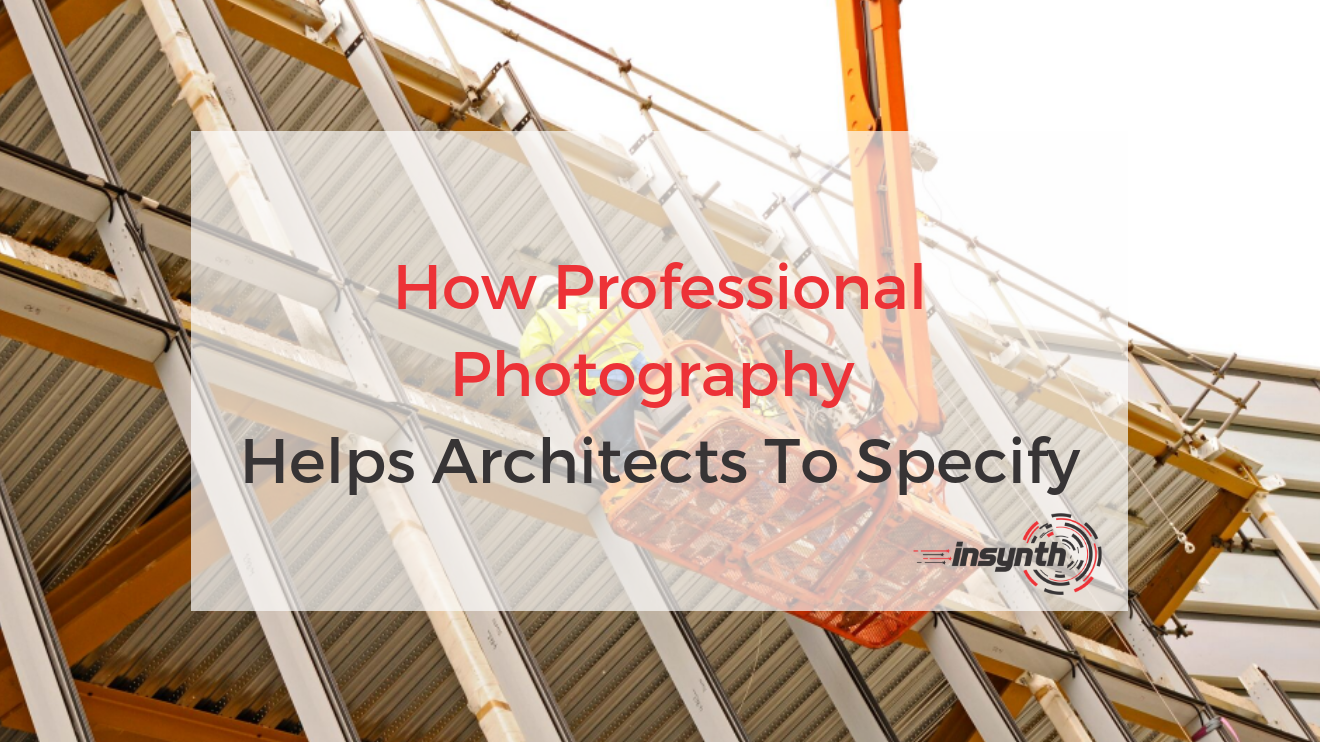 In an industry driven by expectations, professional photography for construction marketing is more important than ever.
High-quality images of completed building projects or developments-in-progress make up a portfolio of success to show to prospective clients who can meet their needs.
Insynth have been working alongside Paul Scott of Front Elevation to discuss why professional photography is so important and the impact that it is having on Paul and his clients.
Read on to find out more…
What Is Product Specification Photography?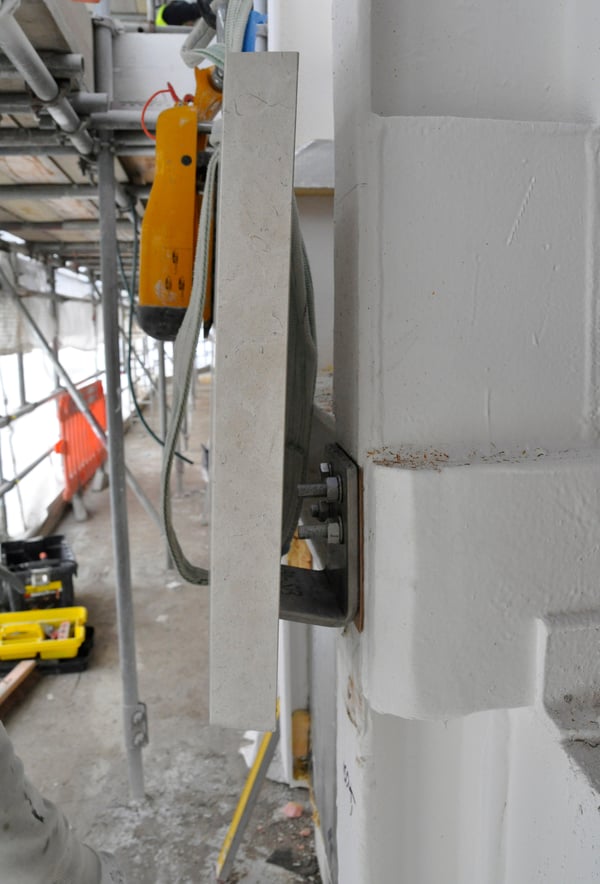 To talk about specification photography, it's important to understand what it is and what it encompasses.
Deciding whether to stay loyal to a company you have consistently used for a long period of time, or to try a new one is a decision that affects architects, designers and specifiers every day. The difference is that they are also responsible for the technical performance of a product as well. Specification photography aids that decision making.
While architectural photography is an artistic interpretation of the product or building using the light or angles to portray a vision that stands on its own merits, specification photography is about documenting the design of what's actually in front of the camera.
Camera phones are great for the former but not so good for the latter. We will talk about why further on in this blog post!
How Can Photography Help?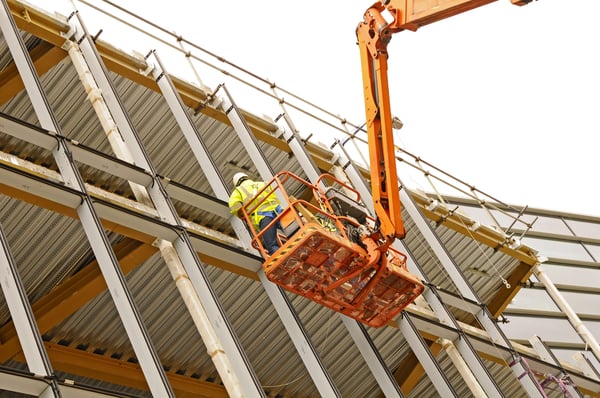 With video and timelapse mediums rising in popularity, still photography may seem outdated to some. But this far from the truth, especially with so many options out there for marketers to choose from when creating top-quality imagery.
We may WATCH a moving image, but we LOOK at a still one, and that's not the same thing.
A still image has no limits on its viewing time. We can view and inspect it and, if taken professionally, zoom in for a closer examination.
A moving image can have many distractions. Whilst it may initially seem more exciting, it can be difficult to retain everything we've seen. A time-lapse film of a building being constructed in 2 minutes is certainly entertaining but is of little technical use.
For an architect to stay with a brand, or change their allegiance to a new one, information is paramount.
A striking image is more likely to bring the product to their attention, but it has to be a quality photograph. While a powerful architectural image might grab their attention, if it's not easy for them to read from a specification perspective, it won't be enough to convince them to commit to that brand.
Let's look at an example of how photography can affect how images are read as told by Paul Scott:
"I was recently contacted by a manufacturer who had commissioned a photographer to photograph a completed project. He showed me the images and they were fantastic.
It was dusk, and the sky was a mid-blue with a slight orange glow as the sun was setting behind the building.
The interior lighting was showing a yellow hue, and the building was beautifully placed slightly to the edge of the centre.
As an architectural photograph, it was peerless. As a specification on though, it wasn't useable.
The problem was that the manufacturer had made the bricks and, in the light he chose to photograph in, to use his words, "it could have been made of Lego".
Why Aren't We All Photographers?
Today most mobile phones come with cameras as standard.
These high spec cameras turn any would-be photographer into a moderate professional, taking better images than a DSLR camera.
A persuasive argument for mobile cameras is that photographs are quite likely to be viewed on a mobile phone. Over 50% of all images viewed are seen on a mobile device. We have no way of tracking exactly who is viewing these images. This is, however, exactly the point.
Any one of the thousands of people anonymously viewing these images could be a decision maker, or influencer, in your industry. Every image is important.
Most cameras in a phone take an image at 70 dpi (dots per inch) which is the minimum standard for most websites.
So, if the phone in your pocket can take as good of a photograph as a professional photographer, why are 8-kilo camera bodies, multiple lenses, filters, tripods and all the other technical paraphernalia that require large bags or suitcases to transport still necessary?
The answer is simple; size.
While websites set the bar at 70 dpi for the minimum size, the requirement for any images being published is 300dpi; the default size for nearly all professional quality DSLR cameras.
Professionally taken photographs in the construction industry are often intended for publication in brochures, displayed at exhibition stands or used as marketing and sales tools. Cropping or zooming in on an image that is only 70 dpi will result in pixilation and a poor standard of image.
Here's an example from Paul Scott of why camera phone photography shouldn't be replacing a professional photographer working with high-spec equipment:
"I built a small brick wall in my garden a few years ago. It looks okay and still retains the raised borders I put in. But to any professional bricklayer its blatantly obvious that the person who built it, me, is not a bricklayer.
The same goes for a photograph.
Your installers have gotten up at five in the morning, worked tirelessly for weeks, months, maybe years on projects, working to tolerances of 3mm and you show off this project with a wonky, amateur looking image in which the uprights are not upright, the verticals and not vertical and there are a few traffic bollards and a man walking his dog in the shot because you had to stand so far back to fit it all in?
Unprofessional right?
Your team deserve a better representation of their hard work.
Like my bricklaying, it may well do the job, but it doesn't really sell your product or service."
Why Bigger Is Better
Having health and safety certifications or commendations on display is fine, but for anybody visiting your offices; a wall bursting with photographs will be a superior first impression.
Large images, printed and framed, are a great thing to have pinned up in your reception area, board room, meeting rooms or sales offices. They show you take pride in your work and install confidence in your visitors.
Anything intended for CPD should also include a high-resolution image to show off your company's work.
Sales laptops or tablets should have those images on them; catching the eye of potential clients who are likely to see them. Combine this with a good sales pitch and they will feel completely confident choosing you over your competitors.
What Do Industry Leaders Look For In An Image?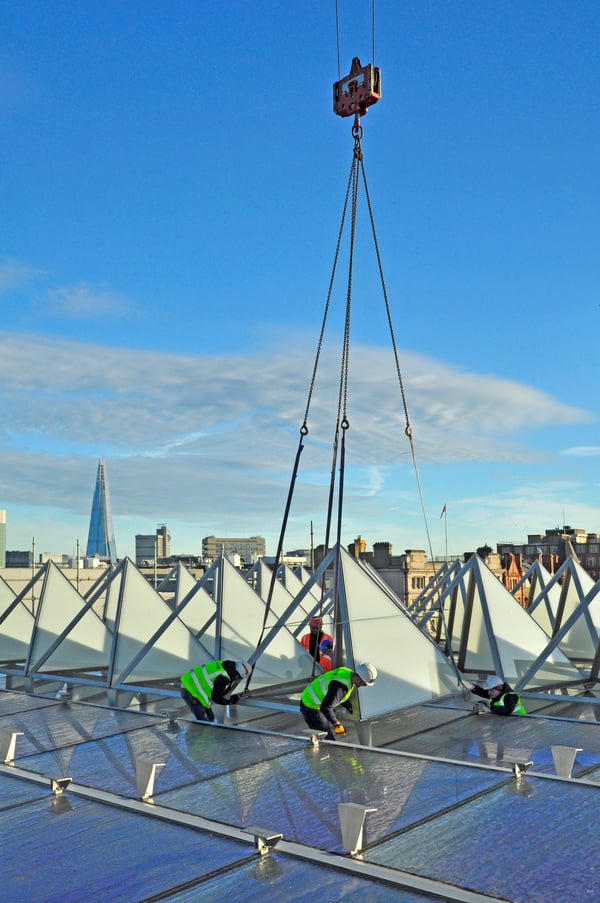 Architects require a variety of information when looking at an image.
A product is only as good as the installation. So why not think about installation photographs to accompany the image of a completed project?
There are some building products whose installation process is the USP of the product.
Including photographs of the product's hanging or support system, insulation, cold bridging, welds, joints, seals etc could be the reason you make a sale! Not because of the product itself, but because of how quickly and professionally you can show it being installed.
Photo Editing Software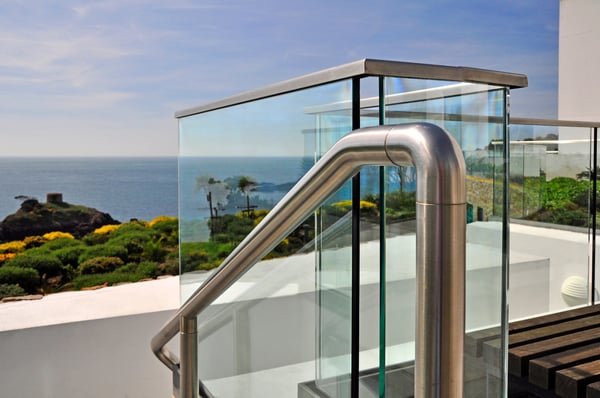 As explained earlier, specification photography is about accurately documenting what's in front of you. But sometimes you need to edit a photograph to make sure that it's optimised to its full potential.
Even the best cameras can produce converging verticals or pincushion distortion; something often seen in camera-phone snapped pictures. These often need to be straightened out on a computer to polish them to full professional standard.
When photographing buildings, most photographers will tell you that the basic editing process is the failing of nearly all images on social media, regardless of how striking they may be.
Bird droppings on buildings and coffee spills on pavements are often the first thing to be removed but everything else gets left in.
Architects see an image of colour, or finish, from a photograph and are entitled to expect that to be an accurate representation of the project. Tampering too much with your images; showing colours you cannot produce through extensive editing to win approval on social media can cause customer dissatisfaction and damage to your reputation.
The same goes for trying to create a house style in your images, such as making the sky look the same in every image for example. Tampering in this way can cause viewers to lose confidence in your image and your brand, damaging its integrity.
Conclusion
You can't deny the benefits of professional photography. While camera phone can, undeniably, perform, the standards set by professionally taken images with high-spec equipment has yet to be beaten.
Photography is about showcasing your work, or the work of your clients. Properly edited photos displayed with pride can result in a strong reputation for your company and a sense of pride around your work.
Photography should be an investment, not an expense. Still images remain the most versatile and cost-effective medium for showcasing your talents in design, manufacture or installation
All images featured in this blog post are taken and owned by Paul Scott of Front Elevation.
About Paul & Front Elevation
Paul Scott started Front Elevation in 2011 after working in sales management and marketing on specification within the bespoke building fabrication sector, advising architects on materials and design solutions.
With the experience of running sales teams and marketing campaigns it was time to strike out on his own to support manufacturers and specialist contractors in raising their profile.
Paul is as a member of The Royal Photographic Society and has always seen the value of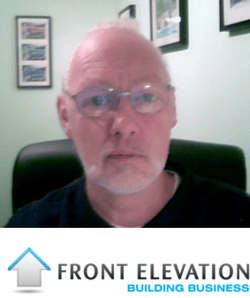 photography in sales and marketing, especially when working with architects. With such a strong understanding of materials and installation process and photographic skill, the demand soon grew for his work.
With clients from all over the UK and mainland Europe, and a portfolio that includes The Bank of England, The Houses of Parliament and the interior of New Scotland Yard, Front Elevation have an enviable reputation for professionalism around access, security and their working relationships with architects and developers.
With Paul's expert professional photography and content marketing expertise from Insynth, you could supercharge your building products company to the next level! Click the link below to find out more:
About Insynth
Insynth Marketing is a leading UK construction marketing consultancy based in Shifnal in the West Midlands. Insynth employ the latest inbound marketing techniques such as construction inbound marketing, to help building product manufacturers grow their businesses by aggressively driving sales lead generation activity.
As the only HubSpot certified agency to major on construction marketing, we bring together construction marketing strategy, digital strategy, website design, SEO, content marketing, email marketing, sales automation, marketing automation and HubSpot CRM implementation to produce successful campaigns and great results for our clients.