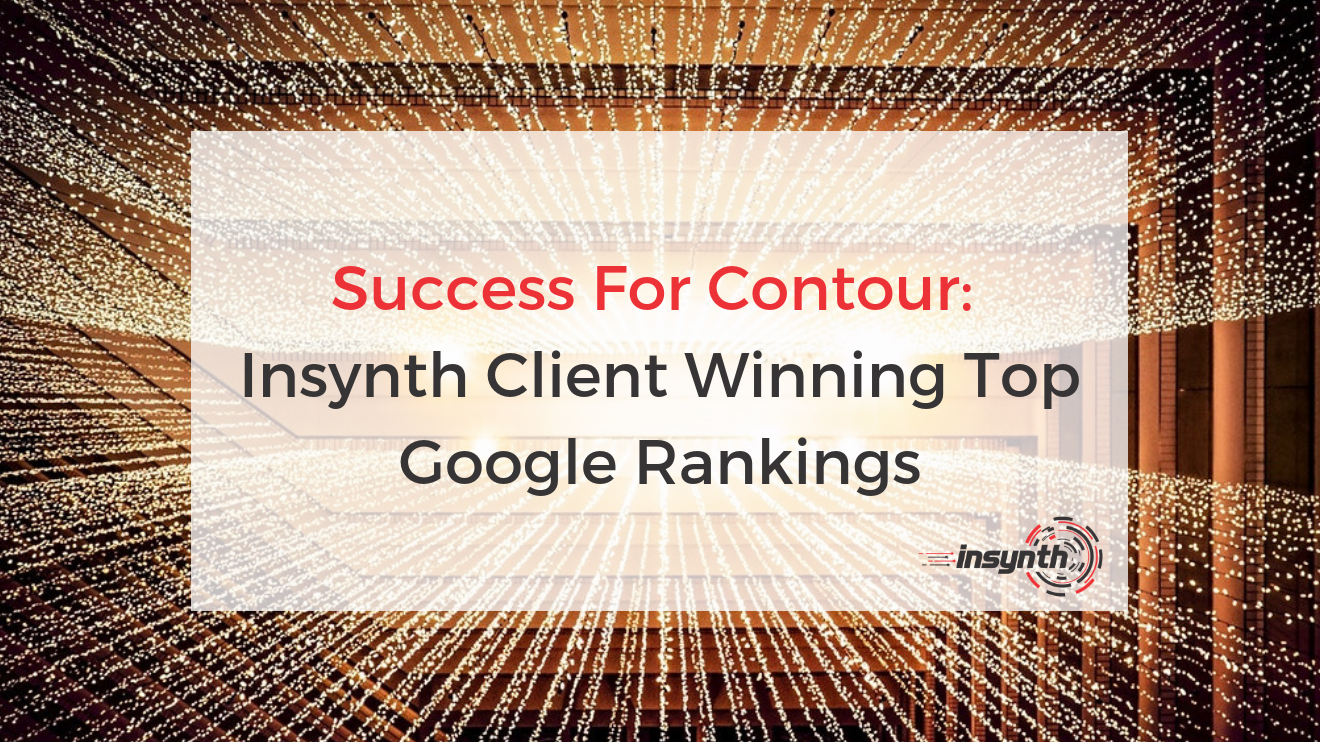 Contour Heating, a heating solutions manufacturer based in the West Midlands, has been working with Insynth to boost their Google rankings and site visibility and to produce content that helps them to stand out from the crowd in the HVAC community.
After less than one year of working with us here at Insynth, Contour Heating now hold multiple number one spots on Google rankings and have the highest site visibility over all their main competitors!
Impressive right? Read on to find out more!
The Contour Story
Contour Heating are expert manufacturers of radiators and radiator covers. They specialise in the Education, Healthcare and Public Sector, providing low surface temperature, pipe boxing and anti-ligature heating products to schools, hospitals, prisons and care providers.

When Contour and Insynth first began working together, Contour's site visibility was 82%. Within a year of working with our content team, their visibility is at 100%! Their closest competitor in the industry holds their visibility at 24%.
But what about that big drop in the middle of the chart?
This was caused by a Google algorithm change. When we saw this at Insynth, it's fair to say that our hearts did stop for a moment.
Thankfully, however, the algorithm was scrapped and within 24 hours Contour had regained the visibility that the change had halved. From that point on, they continued to grow from strength to strength!
This isn't the only big win that Insynth have created with Contour. As well a top-level site visibility, Contour's keyword rankings have soared. They have 37 keywords ranking number one on Google!
How Was It Achieved?
There were a number of steps carried out by Insynth to help Contour win those number one rankings and top-level visibility!
Gap Analysis
Insynth began with a process called Gap Analysis. This involved looking at the keywords that Contour was not yet ranking for and identifying the ones that were relevant to their company, such as Anti-Ligature Radiators or Metal Radiator Covers.
Semantic Association
By looking at words with a semantic association between the keywords that Contour wanted to rank for; such as Anti-Ligature, Insynth were able to carry out detailed keyword research that would inform the way we used the content we produced to help Contour gain rankings.
Competitor Audits
By auditing Contour's main competitor websites, Insynth could identify the keywords that were working for them. This helped to guide the strategy we created for Contour by indicating the best areas for Insynth to target in their content production process.
Buyer Personas
Creating buyer personas helped Insynth to understand what subject matter would be most appropriate for Contour. Understand the ideal buyer helps to understand how Contour could be most helpful to their prospects and clients.
With the creation of buyer personas, Insynth could create highly targeted content that would attract the right prospects for Contour.
Easy Wins
When it comes to keywords, going for the easy wins is the best start. Insynth picked out the keywords that we knew would be optimal places for us to begin and targeted our focus there. Within a few weeks, we saw drastic improvements to Contour's rankings.
From there we were able to expand our efforts further to ensure that we were having the biggest possible impact for our client. By applying our focus here first, Contour saw instant changes to their traffic, and from there we could focus on other keywords, as well as maintaining ongoing process with those early winners.
Consistent Blogging
Insynth produces three blog posts every week for Contour, which were agreed with them on a long-term content plan. Every post related to the main keywords that we were targeting and focused on a particular sector in Contour's ideal market, such as Education.
Blog posts are keyword rich and are promoted on social media to give them maximum exposure to drive traffic.
Keyword Tracking
To help us to monitor how the keywords were performing, Insynth used tools such as SEMRush and Google Analytics to monitor the performance of Contour's website.
These tools showed us where we were having the biggest impact and allowed us to identify areas for improvement, which guided the content marketing process as we worked.
Domain Authority
The most effective way to build a strong domain authority is link building.
Insynth have produced case studies, organised guest bloggers and produced press releases that have given us the opportunity to get high-quality backlinks onto our website that built up the authority of Contour's domain.
Using monitoring sites, such as Moz, we could track our progress and target particular areas for improvement.


Conclusion
By utilising our expertise in content marketing for construction, Insynth's client has seen huge improvements in the authority and visibility of their site.
Contour now hold number one positions on Google for almost forty keywords, putting them in the perfect position for client acquisition on Google searches.
The work carried out by Insynth has generated massive improvements for the client's traffic and as a team, we can't wait to see what we can achieve for them next.
About Insynth
Insynth Marketing is a leading UK construction marketing consultancy based in Shifnal in the West Midlands. Insynth employ the latest inbound marketing techniques such as construction inbound marketing, to help building product manufacturers grow their businesses by aggressively driving sales lead generation activity.
As the only HubSpot certified agency to major on construction marketing, we bring together construction marketing strategy, digital strategy, website design, SEO, content marketing, email marketing, sales automation, marketing automation and HubSpot CRM implementation to produce successful campaigns and great results for our clients.