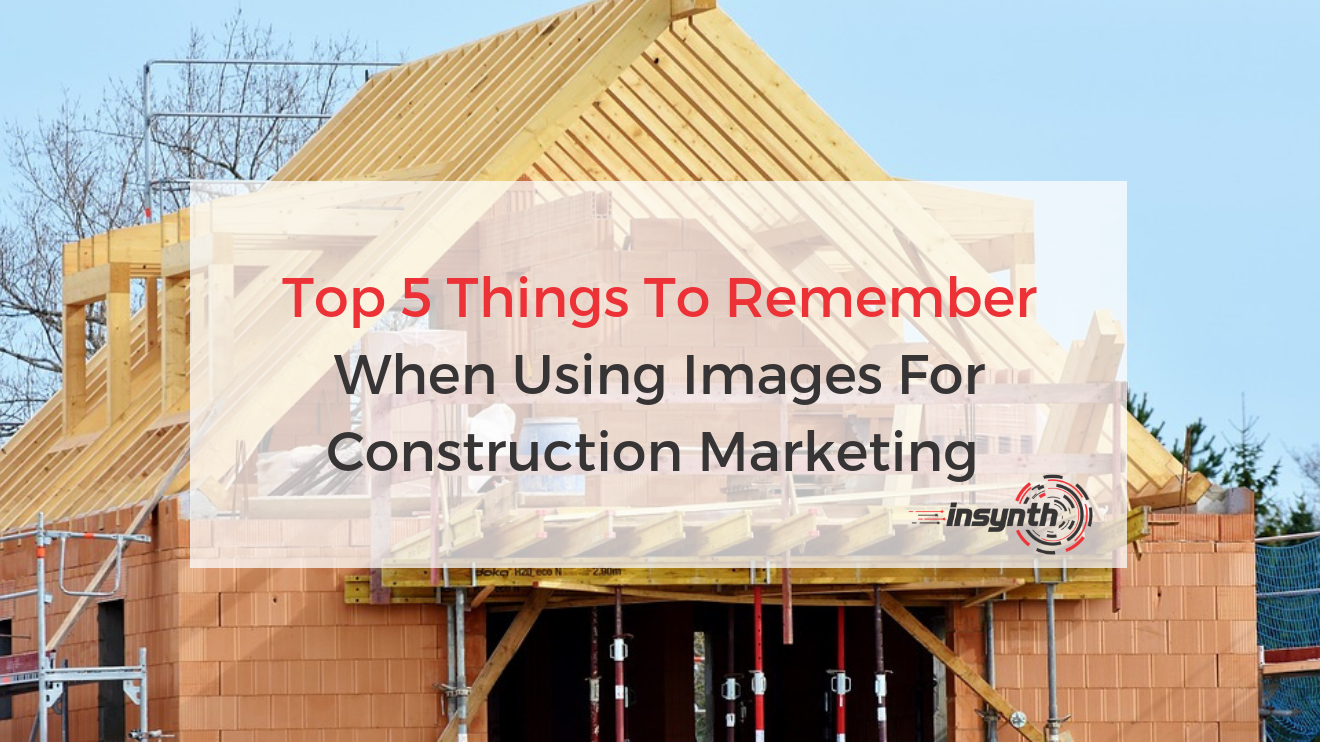 In construction marketing, images are an effective way to communicate your message to your audience. Not only do they help the audience to understand your content better, they are more appealing and easier to read than large chunks of text.
Images are used in every aspect of content marketing for construction; this can be blog posts, eBooks, web copy or social media posts.
Insynth have been blogging about the top 5 things you should remember when using images in your construction marketing.
Read on to find out more…
1. Whitespace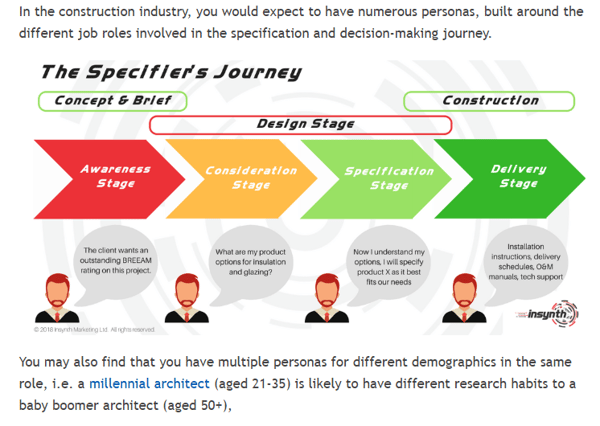 An example of how Insynth use whitespace around images in blog posts
Whitespace is a key part of writing readable content across your website; especially in your blogging.
However, you should also have a lot of whitespace around the images on your webpage, as well as throughout your written content.
Whitespace is visually more appealing because the page won't look over crowded. Images and text will be distinguishable and the whole page of content will be easier to read as a result.
2. Alt-Text
Google can't read images. Instead, it looks at an image's file name, title and alt-text. This is the written text on an image that Google looks at and considers as part of how it ranks your content. It's a key part of your SEO strategy and can hugely impact the way you rank on Google.
If you content has a bland file name such as "File-67" with the alt-text "DSC101", Google will ignore this information and your content won't rank well because these generic names don't tell it anything.
However, if you make the alt-text keyword rich in a way that explains your company and the image, and include your company name and location, Google will understand what the image is trying to do, recognise the keywords and rank you better as a result.
There is a social responsibility to alt-text as well as the benefits it can have for SEO.
People who have visual difficulties can have Google read the alt-text to them out loud so they can understand what the image is of.
Your optimised alt-tags need to be up to the highest possible standard to be accessible for all visitors to your site. Generic alt-text won't tell them anything; you should be inclusive on all your content to reach a wider audience.
3.Quality
The importance of quality, professional photography can't be understated.
Images should be high resolution and, if you've expanded them to fill space, shouldn't be blurry. All the details have to stand out.
Where possible, try to use a DSLR camera rather than the one on your phone. Website images should be 300dpi, this is minimum requirement for any image being published.
A camera phone takes a photograph at just 70dpi. While this is the minimum requirement for most websites, to stand out with quality a 300dpi image, which is the standard for a DSLR camera, will be much higher quality and give you the professional edge over your competitors.
If you do use mobile cameras and have to send images to yourself or others for use in your content, be sure to email them rather than use messaging apps.
Cameras on phones take high-resolution photographs but apps such as Facebook Messenger and WhatsApp compress them, reducing the resolution and making them a lower quality when it comes to using them in your content.
4. Captions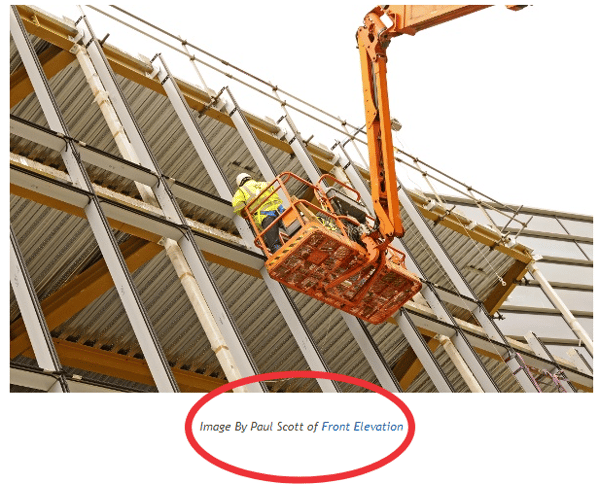 Captions can be used to credit the photographer and provide more information about your image
Captions are short snippets of written text that feature under an image. They summarise what the picture is, credit a photographer or original source or give additional context to the image and its relationship with the copy.
Captions can be vital for helping your audience understand the most important messages that you want to convey to your audience. According to Yoast, they are read 300% more than the copy of an article or blog post.
Put your most important point in the captions. If audiences, see your key points reiterated in your captions as well as in your copy the content will be more memorable for them.
5. Supported Files
Your content should only use Google-supported image files otherwise they won't load properly, if at all. Google supports the following file types:
BMP
JPEG
GIF
PNG
WebP
SVG
The most common types of file are PNG and JPEG. PNG files are generally considered the preferable choice for an image file on a website because their smaller size means that they load faster.
However, this isn't always the case. According to Digital Trends, your choice of file type should depend on the nature of the image.
PNG files don't lose quality when they are saved, whereas JPEGs do. You should use them when you have text heavy images or images that include sharp lines and defined edges that you want to show off. JPEGs are more compressed, so these details are lost.
However, JPEGS are better for realistic images or photographs of wide settings such as construction sites. PNGs are more effective for icons, drawing or sharp graphics.
Conclusion
To ensure that your images are fully optimised to support your construction marketing strategy, there are a number of factors you should include.
Space out your images and make sure that the closest text to them is captions as they are more likely to be read than the rest of your copy.
Don't use generic file names; make updating your titles and alt-text a naturally part of your SEO strategy to help you content rank better overall and to be more socially responsible with your content.
Use supported files and make sure you consider what the image is of when choosing a file format. This ensures you always have the best quality image for your content, every time.
About Insynth
Insynth Marketing is a leading UK construction marketing consultancy based in Shifnal in the West Midlands. Insynth employ the latest inbound marketing techniques such as construction inbound marketing, to help building product manufacturers grow their businesses by aggressively driving sales lead generation activity.
As the only HubSpot certified agency to major on construction marketing, we bring together construction marketing strategy, digital strategy, website design, SEO, content marketing, email marketing, sales automation, marketing automation and HubSpot CRM implementation to produce successful campaigns and great results for our clients.
Book Your Free Consultation Today