Every year, new content marketing trends appear, forcing businesses to reconsider their approach to reaching their customer base.
When it comes to your building products, what content marketing techniques are you using? Can your construction product business take advantage of a wider range of approaches?
According to a recent study by HubSpot, the use of content marketing has risen by 70% in the previous 12-months. The data from 2021 suggests that 82% of marketers are actively using content marketing, with the main aim being to improve brand awareness, engagement, and sales.
But when we talk about content marketing, what exactly do we mean?
Of course, from our point of view, we're talking blogs, eBooks and email marketing, but as we head into the new year, what other techniques will take your construction product business ahead of your competitors?
In this blog, we're exploring some of the latest content marketing strategy trends that look set to grow in 2022 and explore how that can support your business in the next 12-months and beyond.
A Digital Twin Of Your Building Product
One of the biggest trends in content marketing in 2022 and beyond will be the use of virtual and artificial reality, helping you create a digital twin of your building product.
But what is a 'digital twin'? I hear you ask...
Designed to accurately reflect the real-world version of it, a digital twin is a fully recreated 1:1 version of your product that looks and acts as close to the real thing.
Imagine you're a commercial external flooring provider. A digital twin of your product means that you can easily display the aesthetics and performance of your product without having to complete an installation.
Through the use of virtual and augmented reality technology, racking up the miles on sales visits can be a thing of the past, instead, you can send your prospective links that will digitally recreate your product in their environment, helping to streamline the buyer's journey.
Although the entire construction industry is on the precipice of a digital revolution, on average, a third of businesses are actually spending less than 3% on these technologies. Although in theory, the construction industry is thinking about digital, the business that acts first can lead the way and make huge gains.
The Continued Rise of The Podcast
Podcasts might have been around for the best part of 2 decades, but there's never been a better time to set up your own and start talking about your product or industry through the medium of digital content.
In 2020, it was reported that there were over 15 million UK-based podcast listeners. With the industry continuing to grow, it's estimated that there will be 20 million listeners by 2024. From a building products point of view, that's a lot of potential customers.
Podcasts come in all shapes and sizes, from the broadest topics discussed for extended periods of time to the most niche ideas broadcast for minutes, whatever you can think of the chances are there's a podcast.
Whether it's talking through the construction sector that you work in or interviewing your customers, highlighting your product, whatever you have to say will get heard.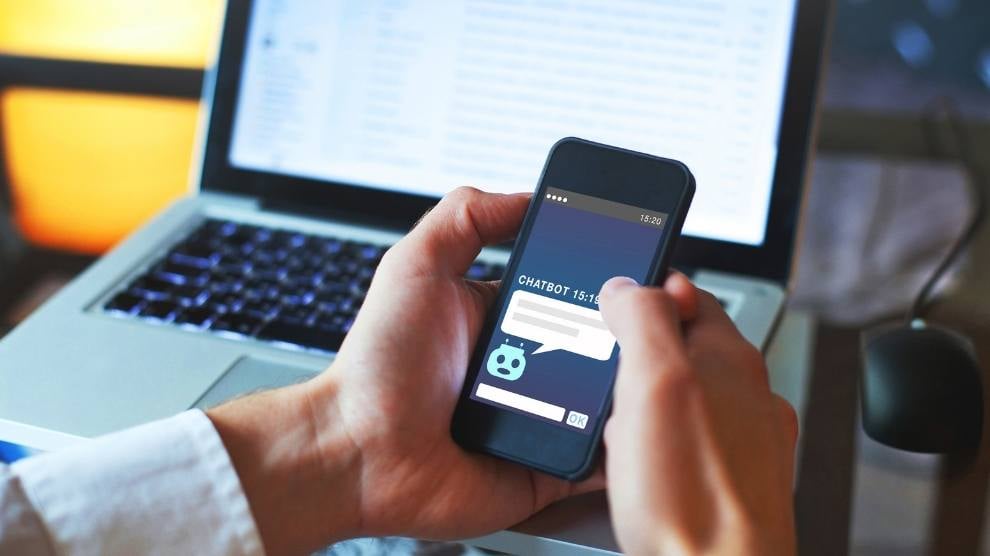 Your Building Product Chat Bot
The rise of automation in the industry doesn't just apply to the manufacture and supply of building products but can also be applied to your content marketing, too.
The continued rise of automation throughout the likes of manufacturing has seen huge increases in efficiency, creating more jobs and generally supporting the wider economy. While these are more 'hands on' roles for automation, it can also be used in a more 'hands off' approach which is where AI comes in.
When it comes to content marketing, this artificial intelligence can easily push your building product brand ahead of your competitors.
Think about the time you've spent on websites and tried to find the answer to your questions.
Now imagine if there was a chatbot installed that could help you through the steps of the sales funnel, you'd be much more likely to convert, wouldn't you?
Helping you engage in a more direct way with your customers, an AI-powered chatbot creates a more personalised approach and can easily highlight your content marketing message without having to lift a finger.
Construction CPD
As another year approaches, many architects and specifiers will already be starting to think about meeting the required 35 hours of annual continued professional development (CPD).
With the COVID pandemic forcing many online through the likes of webinars or pre-recorded videos, it's opened up huge opportunities for you to raise awareness of your building product brand, while also helping your potential customers educate themselves.
Although it's seen as something of a personal objective, professionals earn points throughout the year, so will continually be on the lookout for new and exciting CPD opportunities.
In providing them with the likes of a pre-recorded video, presentation or a 'how to' guide you are building trust with potential clients, using a 'help first' approach. Not only this, but you are also helping architects to achieve those 45minutes a week of essential CPD.
Conclusion
Every year that passes, we learn more about our customer's, their thought processes and what influences their buying.
Content marketing is seeing huge growth in the B2B sectors and as we've seen, far more businesses are using it when compared with previous years.
Content, of course, covers a wide range of techniques. From the creation of blogs, or well-written email marketing copy, what we've tried to do in this blog is raise awareness of some of the more contemporary techniques that can be used alongside the other techniques.
Considering the likes of a digital twin, podcasts or even CPD opens up a brand-new path for customers to reach your building product brand.
Digital is slowly becoming the norm within the industry, so it's important to make sure that you are taking advantage of the content options available. Only by doing this can you truly help take your construction products to the next level.
About Insynth
At Insynth we deliver a predictable flow of leads, customers, and specifications for building product brands through our inbound marketing approach, proven to reach a technically demanding audience.
We use the latest marketing techniques such as construction inbound marketing, to equip building product companies to grow sustainability in this era of digital transformation.
As the only HubSpot certified agency to major in construction marketing. We have a proven formula of bringing a variety of functionalities together including CRM Implementation, Web Design, Sales Automation, SEO, and Email Marketing to achieve your ultimate aim: Growing your business and gaining new specifiers and customers.