Live From #INBOUND21
At INBOUND2021, Dawn Ostroff, the Chief Content & Advertising Officer of Spotify provided her own unique take on tailoring content to your specific audience.
With the 'if it's not broken, don't fix it' approach not necessarily working in every case, Dawn's talk was very much used to highlight the benefits of continuous innovation in content creation and how it is essential in any brand's survival.
When it comes to the battle of growth versus loss, it's a combination of both attracting customers, but ensuring that they are retained and engaged.
Dawn Ostroff was joined by comedian and host of the Shake-Up Podcast Alexis Gay to discuss this in more detail.
Increase in Audio
You might not necessarily have considered it, but when Dawn mentioned it, it made complete sense.
Audio is having a renaissance.
Just think about your daily routine, listening to music on your drive to work, or listening to a podcast as you do the washing up. It's what she describes as an 'eyes up medium', something for today's lifestyle that means you can more easily multi-task.
With Gen-Z and Millennials the largest consumers of audio content, it was also interesting to discover that it is usually the younger generation that dictates trends. Think social media, pop music and the like.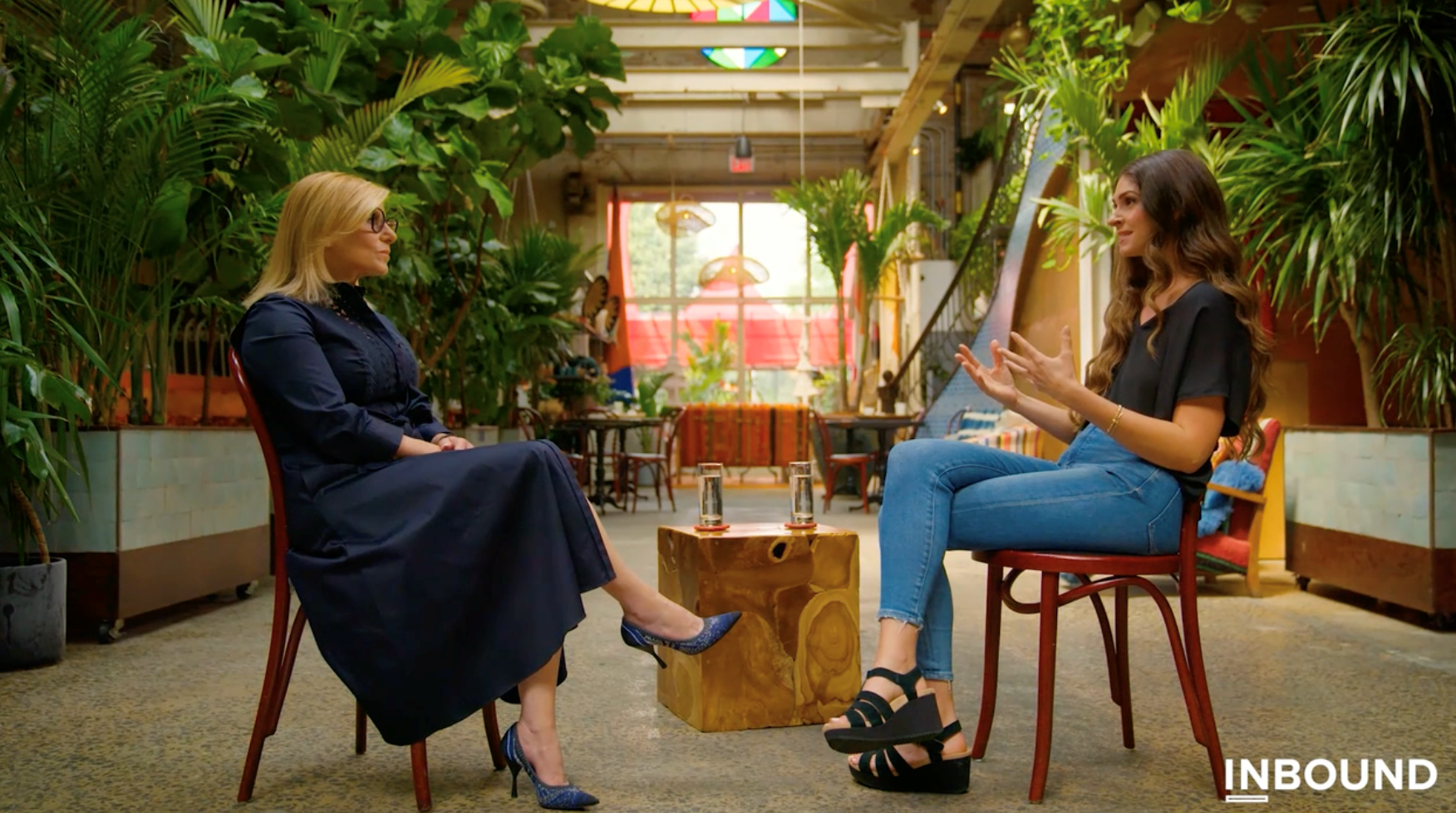 Finding Your Audience
Picking a lane is a phrase that dawn used throughout the interview. Finding an approach and sticking to it, without being distracted by the rest of what's going on.
With a huge focus on branding and its importance, your content should appeal specifically to your audience.
Giving the example from her time working for a television network, they discovered a 'white space' where they could cater content to females between 18-35. After conjuring up a content plan, picking a lane and sticking to it, the likes of Gossip Girl were created.
The rest, as they say, is history.
It goes to show the importance of your market research. Don't make assumptions and instead be led by the data.
Summary
The key takeaway from the 30-minute conversation was that you have to keep ahead of the curve. The world is constantly changing and so must your content.
What worked 5 or 6 years ago is going to be drastically different to what works today. Whatever you're in there's going to be competition so you're going to have to stand out and make sure that you are being seen.
If you're excited about it, you can make it work.
She concluded on her three 'P' philosophies: passion, persistence and perseverance.
With this approach, and what we've heard from Dawn, we're really excited to find new ways of creating content for our clients and making them stand out in their markets.
About Insynth
At Insynth we deliver a predictable flow of leads, customers, and specifications for building product brands through our inbound marketing approach, proven to reach a technically demanding audience.
We use the latest marketing techniques such as construction inbound marketing, to equip building product companies to grow sustainability in this era of digital transformation.
As the only HubSpot certified agency to major in construction marketing. We have a proven formula of bringing a variety of functionalities together including CRM Implementation, Web Design, Sales Automation, SEO, and Email Marketing to achieve your ultimate aim: Growing your business and gaining new specifiers and customers.