Finding the right construction marketing services for your business can be overwhelming, there are certainly too many to count on both hands.
At Insynth we provide many marketing services for our clients throughout and have seen great success from utilising them in their business and gaining their target results. We know that every business is different and may not have the same goals, which is why it is good to know how different services will meet the goals of your business.
In this blog, I have compiled a list of five construction marketing services you may need for your building product business and how each one can provide success.
1. Website Optimisation
Your best salesperson is, without question, your website. It is more than likely to be the first point of contact for potential customers researching your products, so you want your website to be functional and visually appealing. 38% of web users will stop engaging with a website its unattractive, so it is important to make sure your site had a good visual design and is accessible to everyone.
But when looking at creating a new website, it can be daunting. The traditional approach of website design can take up to 3-6 months to make, and then updates are made every 2-5 years. By that time your website could look outdated and not produce the results you initially wanted.
Luckily, there is a new up to date approach when it comes to website design. Growth-Driven Design considers user feedback and allows your website to be updated constantly to make changes that your business or customers feel necessary.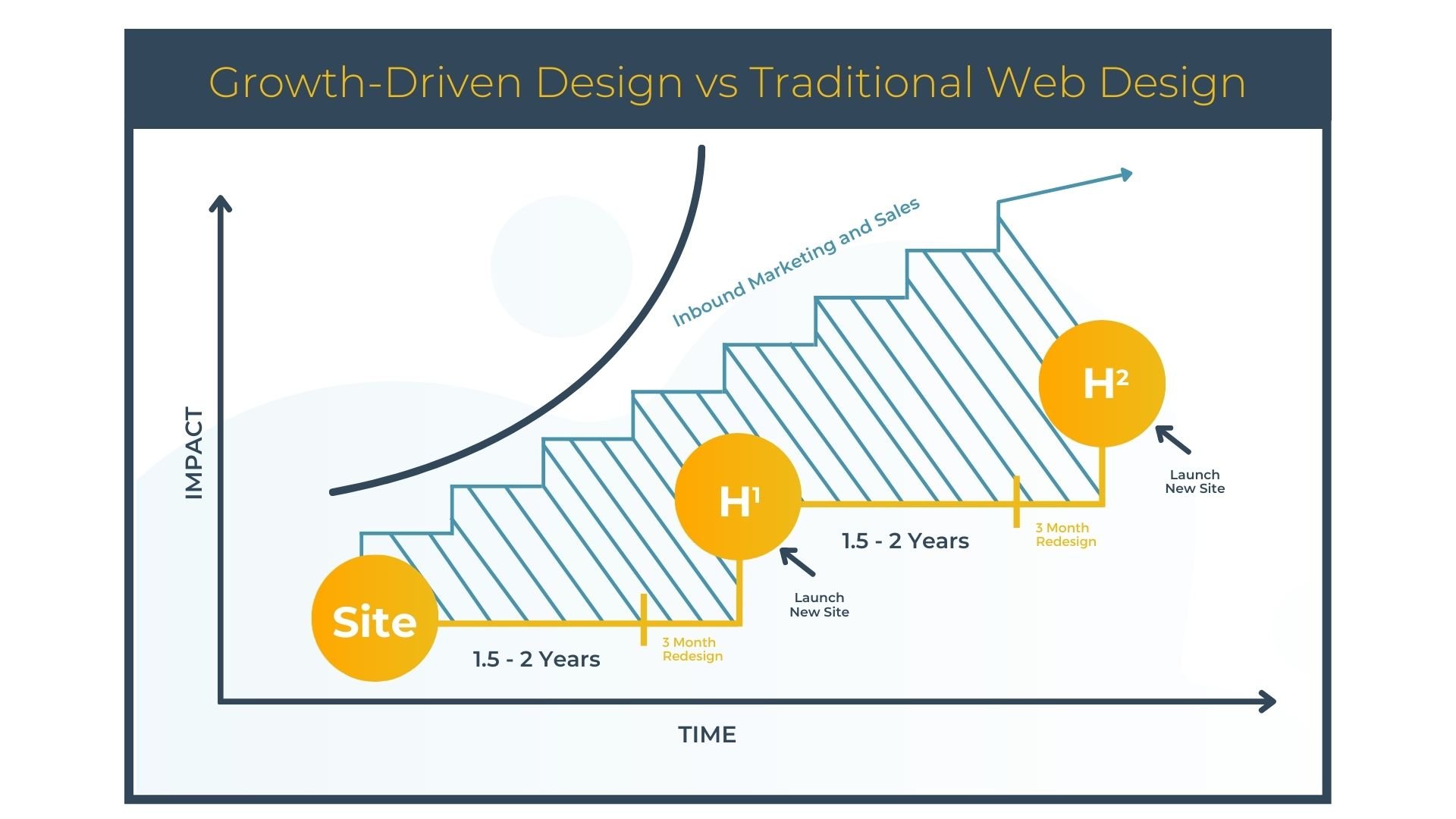 This data-driven approach allows your website to continue developing with your business whilst minimizing the risk and costs you could get with traditional web design.
2. Digital CPD Services
CPDs, also known as Continuing Professional Development, are a way for building products companies to showcase and educate specifiers and architects on your products. Traditionally CPDs are in-person events, usually providing event-goers with snacks, allowing people in the industry to network as well as be able to look at building products up close and ask questions.
Digital CPDs aren't a new concept but traditional face to face events have always outranked digital. But with Covid causing uncertainty in the industry many building product manufacturers have had to adapt and now rely on digital CPDs to educate and promote their products to specifiers around the country.
Digital CPDs come in the form of video, modular learning sessions as well as webinars, all of which can be viewed 24/7. It can sometimes be quite daunting to create your CPD with the hopes of meeting certification requirements as well as producing educational content for specifiers. Using an out of house service will decrease the time and pressure on your time to create an effective CPD with all the information you want to be included.
To learn how Insynth can deliver Digital CPDS, click here.
3. Digital PR
Another more traditional service, which is also integrating into the digital world, PR has been used for decades to promote products as well as to share achievements made by companies.
But with the world becoming more digital and newspapers and magazines becoming accessible via the web, PR is now seen as an outdated practice. But that's not 100% true. PR is not dead; it's just going digital.
Rather than promoting your products and brand in the newspaper, you will just be doing it online. Ultimately this will help your business with its online presence as well as improve your SEO by increasing the number of mentions and links you will get to your website.
4. Video Marketing
We consume video nearly every hour of every day, in fact in 2022 82% of internet traffic is video-based. So why not utilise it for your marketing strategy?
Video marketing can come in many forms such as educational videos, a video promoting your business to potential clients, and how-to videos with technical information about your products. The options are endless!
Although creating a video can take time to prepare with filming and post-production, the results are worth the time and effort your team will be putting in. If your business is lucky enough to have its own team of videographers and a studio on hand, you are already a step ahead, create away! If you don't, not to worry, there are plenty of agencies that can provide you with the labour and equipment to shoot your videos.
If you are outsourcing your video, make sure you pick an agency that suits the style of your business and can convey your brand effectively. Look into case studies and reviews if you are unsure of what to look for. Here at Insynth, we film our content from our in-house studio as well as create video content for clients whether that's on-site or in our studio.
If your business is interested in using our studio, book a meeting with us today.
5. Customer Experience
Also known as CX, this is the way your business interacts with its customers at every stage of their buying/specifying journey. Since the pandemic hit in 2020, CX has become crucial in making sure businesses can retain loyal customers as well as gain new ones by putting the customer first and making their experience worthwhile. It's significantly different to customer service which is only limited to the interactions you have with your customers, CX continues after a product purchase.
Prioritising customer experience allows your business to be proactive and really prove to your customers that you value their time and relationship the most. And having an effective CX strategy will allow you to achieve this with great results.
Great customer experience can be created through personalisation and accessibility of a website, interactions on social media and even creating a welcome video to send via email to a new customer. It's all about creating those small moments of delight in order to gain and build that customer loyalty.
Conclusion
Overall, these services are not new to the world of marketing, but are often overlooked and not used to the best of their ability by building product companies, resulting in a failing strategy.
All of these services and many more are provided by Insynth and provided for many of our clients who have seen great success for their business. You do not have to consider the use of all the services mentioned, research and conclude how each service is needed and if so how your business can benefit.
Check out our services page here 👈, for more construction marketing services
About Insynth
At Insynth we deliver a predictable flow of leads, customers, and specifications for building product brands through our inbound marketing approach, proven to reach a technically demanding audience.
We use the latest marketing techniques such as construction inbound marketing, to equip building product companies to grow sustainability in this era of digital transformation.
As the only HubSpot certified agency to major in construction marketing. We have a proven formula of bringing a variety of functionalities together including CRM Implementation, Web Design, Sales Automation, SEO, and Email Marketing to achieve your ultimate aim: Growing your business and gaining new specifiers and customers.