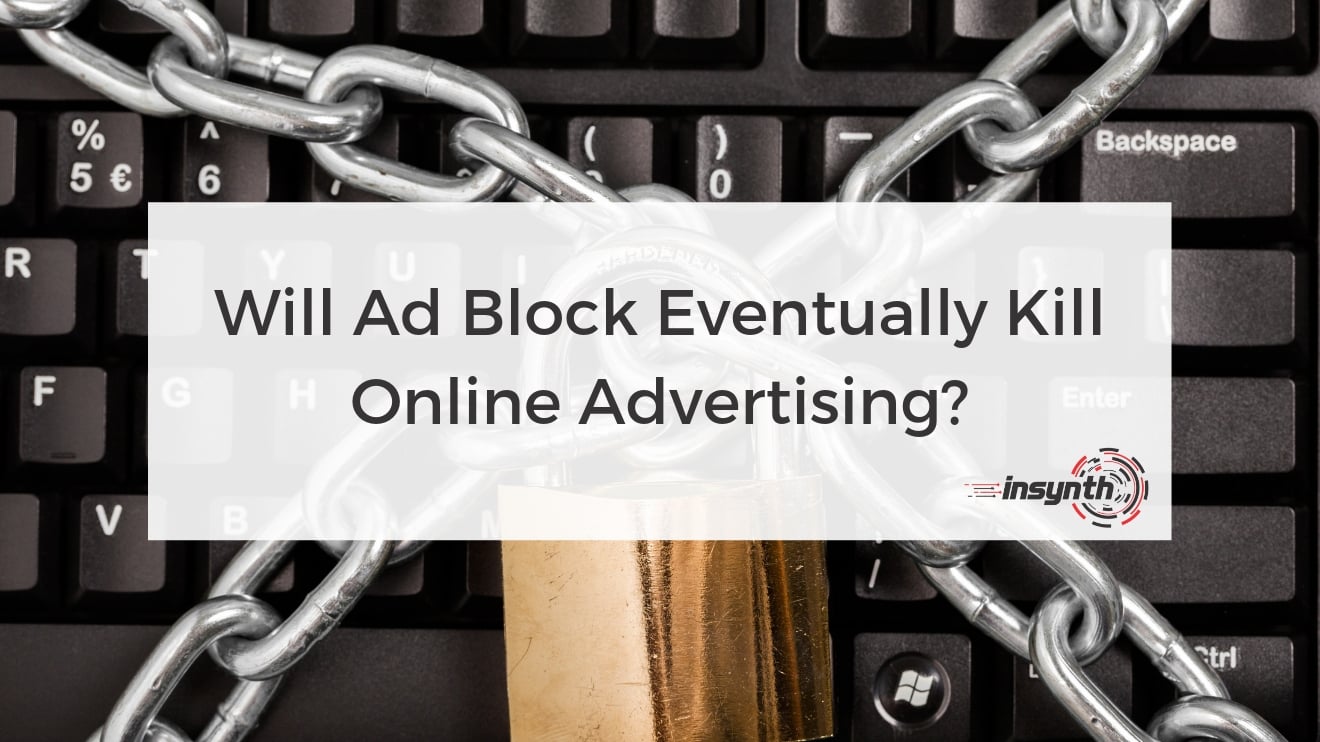 Ad blocking isn't a new concept but is increasingly growing in popularity. People are becoming more aware of how cookies and websites track what they look at and how adverts are targeted to them.
Ad blocking software's and internet extensions prevent adverts from being served. Whilst most internet users are fine with this, many advertisers and publishers are not.
With information being so readily available to us, we forget that some people rely on ads so they are able to continue to provide information for free.
The Rise Of Ad Blockers
More and more people want to research a product or service without annoying ads popping up or disrupting their user experience.
Some people also see online adverts as a threat to the security they have when using web browsers, especially when payment is involved.
Tracking and cookies is another reason why ad blocks are becoming more popular. I think everyone has been served an advert before that represents exactly what you were looking at the day before.
It makes people feel like they're being followed and watched, which in turn creates a negative association with online advertising.
Another reason why people block ads is that page load times decrease considerably. This could have a huge impact on the construction industry as so many workers are on the go and might have limitations when it comes to data such as architects, installers and specifiers.
Men are also 48% more likely than women to use ad-blocking software.
This isn't good news for the construction industry as its no secret that it's a heavily male-dominated industry with just 1 in 5 workers in Britain across all construction-related jobs being women.
The Threat Of Online Ad Blockers
Experts across the board believe that ad blockers are here to stay and have the potential to have negative impacts on advertisers methods.
As inbound professionals, we encourage reaching your audience organically as paying for ads is not a reliable method for lead generation. This is proven with the considerable growth of ad blockers used.
Although we don't dismiss online advertising altogether, as it can have generate great results. We believe that a variety of methods should be used so all your eggs aren't in one basket.
If you're reading this and becoming concerned that you rely on paid ads alone, then read our blog to see if you're hooked on pay per click advertising and steps to wean yourself off.
Google is constantly making changes to algorithms, by relying solely on paid ads you ultimately don't have control.
Apple has recently released a feature that allows you to block ads when online. Like most things Apple release, it's only a matter of time before others follow and it becomes the norm.
This is especially concerning for the construction and building products industry as with each year more and more people are using mobile as a platform to search online. 2018 saw 52.2% of all web traffic generated from mobile phones.
What Can Advertisers Do About Ad Blocking?
Creating the right message is the most important aspect of your advert. Make sure you use first-party data as its reliable and will be more accurate for developing relevant ads that target your audience.
Real-time marketing is another way to make the most of your online advertising. Consumers are more likely to buy from a brand if they're in a buying mindset.
Understanding your buyer personas and what touch-points they make in their buyer's journey will generate information that can be used tactically.
For example, if you know architects always go and check out Instagram or Pinterest when they're in the consideration stage then present them with an advert that's relevant to them with action points to nurture them further.
Embracing native advertising is another key tactic to be seen as less salesy. Native advertising is the use of paid ads that match the look and feel of the media format in which they appear. A good example of this would be on Twitter, the ad would just look like a normal tweet rather than an ad.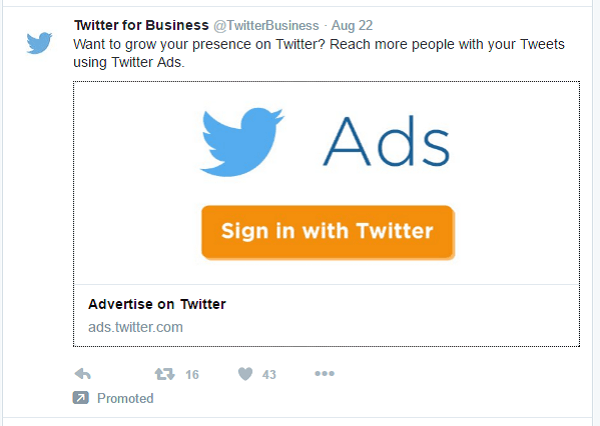 Testing is another great way to get the most out of your ads, by running tests you can constantly improve the quality of your ads, resulting in more click-throughs.
When testing ads its best to change simple things and only one thing at a time so you get precise results.
Consider using a different colour font as a test, one has blue one has red. When this test shows that more people clicked on the one with blue font, then change something else like the image used. You should continuously be testing and improving your ads.
Prepare For The Future
If ad block increases year on year then eventually companies are going to look for other options to ensure they are reaching their audience.
Content marketing continues to prove a successful method for ranking highly on search engines organically.
Conclusion
Online advertising will always be used by companies as many are unaware of other methods to reach their audiences. If you can track your ads and show that your ad spend is converting to sales then great.
Remember that Google is constantly updating and improving the service it provides, so paid ads shouldn't be your only marketing method as you can't control the changes made by Google.
Generating organic traffic is the most sustainable method to reaching your audience. The more great content you create, the more your website will grow and become reputable within your sector.
This isn't reflected with paid adverts, you don't get rewarded the more you do.
If you want to learn more about generating traffic from organic search, being the thought leader in your sector and reducing the amount you spend on paid ads then get in touch today.
We offer a free website audit presenting you with the facts and figures on how many people are searching for your specific product or service.
People that you're missing out on.
About Insynth
Insynth Marketing is a leading UK construction marketing agency based in Shifnal in the West Midlands.
They use the latest inbound marketing techniques such as construction inbound marketing, to support building product companies to grow their business by proactively driving sales lead generation activity.
As the only HubSpot certified agency to major on construction marketing, we bring together construction marketing strategy, digital strategy, website design, SEO, content marketing, email marketing, sales automation, marketing automation and HubSpot CRM implementation to produce successful campaigns and great results for our clients.