Did anybody order some cringe with extra cheese? If so, we've got you sorted!
We're stoked to announce we have become certified platinum HubSpot partners and the first construction marketing agency to achieve this feat in Europe!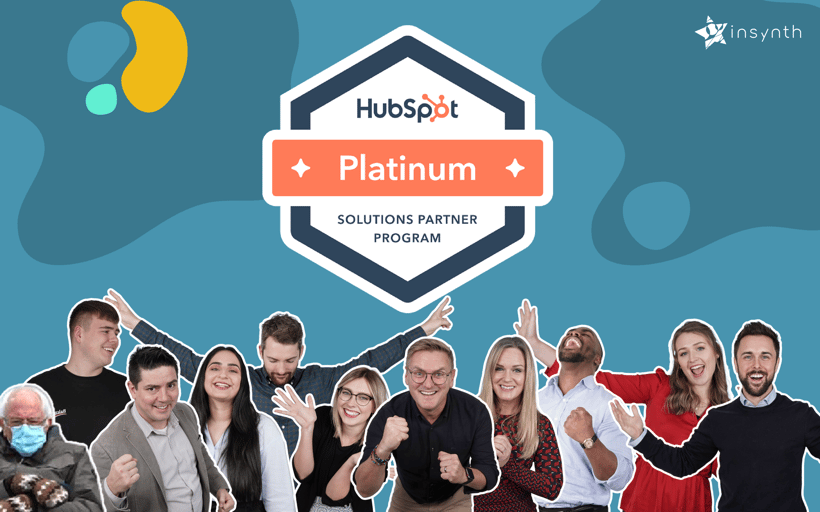 Please excuse the shoddy photoshopping - we had to improvise when lockdown ruined our plans!
Just last year we were untiered and now we're platinum. We are on an exciting projectile and we're glad you've been here with us.
What does this mean for you?
Being HubSpot partners denotes a commitment to putting our audience first. Forming real, meaningful, and lasting relationships empowering you to reach your goals at any stage in your journey with us.
We start with you and we aim to exceed your expectation by being an agency which equips your building product brand with the tools to re-construct your revenue engine and deliver predictable flows of specifications, leads, and customers in unpredictable times.
What is hubSpot?
HubSpot is a revolutionary CRM software that allows companies to effectively implement their inbound marketing strategies through the bringing together and optimisation of HubSpots' Marketing, Sales, CMS, and Service Hubs.
Working alongside HubSpot, we have access to leading innovations that drive products, services, technical support, and ultimately, clients' success. Continuing this journey, we aim to provide further value to our growing portfolio of clients within building products and construction.
We hope that this new recognition as the only Inbound Construction Marketing Agency in Europe to achieve HubSpot's coveted platinum-tier status is set to secure a bright future for us.
client successes
We aim to offer sincere solutions when navigating through the new normal…
And through this approach we have been able to generate some serious growth for our clients. Just take a look at one of our successes:
Contour Heating Ltd wanted to clearly position themselves as the technical and thought leader in their sector.
We identified an opportunity to optimise the inbound marketing methodology to create a demonstrable gap between Contour and the rest of the market and they became market leaders and they have stayed there.
Our Approach is simple
In becoming platinum partners, we planned and executed the following strategies:
Equipping building product brands with long term solutions
Guiding our customers through the new and turbulent digital landscape
Being a trusted and helpful source for all things construction marketing and sales
Conclusion
Covid-19 has forced building product brands to revaluate their stance on digital marketing, and those that have adopted it have seen a spike in growth through this period.
Curious about what digital marketing could do for your construction brand?
If so get in touch with an expert today!
About Insynth
At Insynth we deliver a predictable flow of leads, customers, and specifications for building product brands through our inbound marketing approach, proven to reach a technically demanding audience.
We use the latest marketing techniques such as construction inbound marketing, to equip building product companies to grow sustainability in this era of digital transformation.
As the only HubSpot certified agency to major in construction marketing. We have a proven formula of bringing a variety of functionalities together including CRM Implementation, Web Design, Sales Automation, SEO, and Email Marketing to achieve your ultimate aim: Growing your business and gaining new specifiers and customers.