How well does your website perform? How hard does it work for your building product or construction company? Do you even know how to find out?
Outstanding websites that convert architects to returning customers requires an investment, both time and money, and you need to know what your return is on that investment.
If your website was one of your sales reps, would you let them off not meeting their key performance objectives or quotas? Would you be happy to just give them a pat on the back, and say, "Just try your best!"? No… I didn't think so.
As marketers, we're given the incredible opportunity, and ability through our data analytics, to track, measure and monitor our website's performance, where our traffic is coming from, and how well architects are engaging with our website content. But if you aren't sure how to track, or even interpret this data then you might be in a pickle.
In this article, we'll explore exactly what website metrics you should be tracking for your building product business, and what each element of your data actually means for your bottom line and business growth.
Inbound Success and Its Leading Measures
The success of your inbound marketing strategy should be measured in terms of revenue. With inbound, revenue is the product of how effective your content and website are at taking your prospects on a journey from discovery to specification/purchase - from the moment they first find you in search results to the time they choose your product or service over all other alternatives.
At various points along this journey from discovery to decision, there are metrics that act as leading indicators – predictors of your future results.
By establishing benchmarks, identifying areas for development, and tracking these metrics, you can predict the future impact, signal success early to your stakeholders, and measure success when it takes shape. These are what we will cover in the next sections of this article.
Read more: What is Inbound Construction Marketing?
How Often Should You Check Your Website Metrics?
We recommend you keep a monthly check on your website's performance metrics, either through a data analytics dashboard or a monthly report from your marketing department or agency.
Reviewing your website performance too regularly will prevent you from monitoring trends that are happening over a longer period of time, whereas only checking up every quarter, or year, will mean you will miss important developments - and even red flags on your website.
By reviewing monthly, you can stay agile with your website performance - i.e. investing more in a campaign that's really performing well. It will also enable you to stay on top of any technical SEO issues that might pile up if left for too long, which can negatively impact your search engine rankings.
As will address later on in the article, your website's SEO is a long-term strategy that benefits from 'compound interest' – the more improvements you can make regularly, the more likely you are to see positive results stack up.
Now, onto what website metrics you should be tracking…
1. Website Traffic
Website traffic is the number of users who come to your site. You can measure the amount and quality of that traffic, as well as what users are doing on your site using Google Analytics or HubSpot.
Each site visit is an opportunity to make a great impression on your target customer, and educate them on how your building product is the solution they are looking for.
Website traffic can be tracked by:
Sessions: a cluster of interactions a user makes with your website within a given time frame e.g. several page views, clicks, and even form submissions or transactions.


Channel, source, and medium: channels are where your site traffic comes from (direct, organic, social, email, referral, paid, display, other advertising). Source and medium drill down into the details e.g. LinkedIn as a source and pay-per-click (PPC) as a medium.


New vs. returning visitors: new visitors are great for feeding the funnel while returning visitors usually view more pages per session, have longer sessions, and convert at a higher rate.


Landing pages: the entry points to your website from a particular source (good SEO will mean the majority is coming from organic).


Time on page: time spent on specific pages can tell you whether users are having a good experience on your site.


Pages per visit: more pages per visit means more interest, which means a higher chance for conversion.



Bounce rate:

different types of pages will have different bounce rates depending on whether they are the beginning or end of a user's session (a bounce rate of 41% to 55% is average).
As you consider this website data, ask yourself; are sessions going up or down? Are there marketing activities that you can tie trends to? Are there seasonal factors that may be spurring trends?
Knowing where your traffic comes from will also help you assess your SEO performance. Ensuring your website content is optimised for SEO will result in a higher proportion of organic traffic.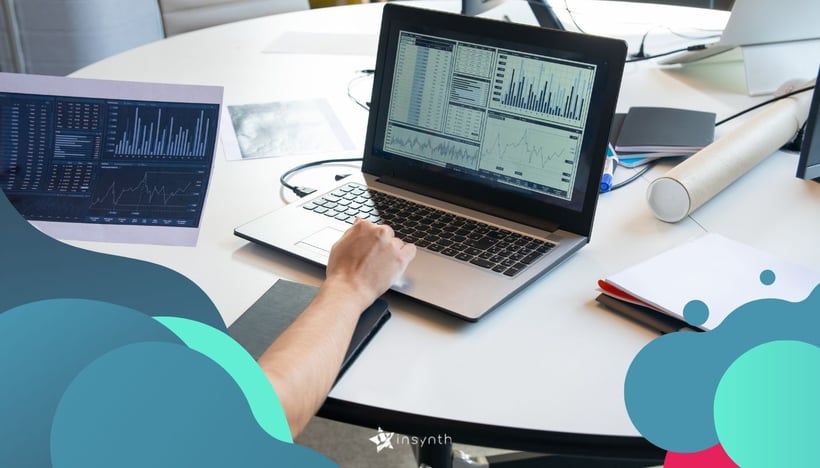 2. Technical SEO
Technical SEO is all about the back-end behind why search engines will give your site better ranking positions on their results page. Getting it right is crucial if you want to increase organic traffic to your building product website.
There are tools, such as SEMrush and Moz which can help you audit your site's technical SEO health and guide you through resolving any issues you come across.
Here are the SEO metrics you should be tracking:
Backlinks:

are internal links created when another site links to yours. A good number of high-quality backlinks will feed into improving your domain authority.


Status codes: when you visit a site, your browser sends a request to the server and the server responds with a code. 1XX, 2XX and 3XX (redirection) codes are fine. 4XX (pages not found), and 5XX (server) errors can cause problems and need to be corrected.



Page speed:

how fast your website content loads – the faster the better. Check Google PageSpeed Insights for your site's score.
3. Behaviour Analytics
Behaviour analytics tools, such as Hotjar, collects behaviour analytics data showing you how users actually interact with your website, such as clicks, scrolls, movements, and the overall journey through your site.
Google Analytics can present you with loads of data about how people are using your site, but you won't really be able to grasp why.
For example, you might see that the bounce rate is high on a particular page of your site, and with behaviour analytics tools you can paint a picture as to what is impacting users experiences on your site.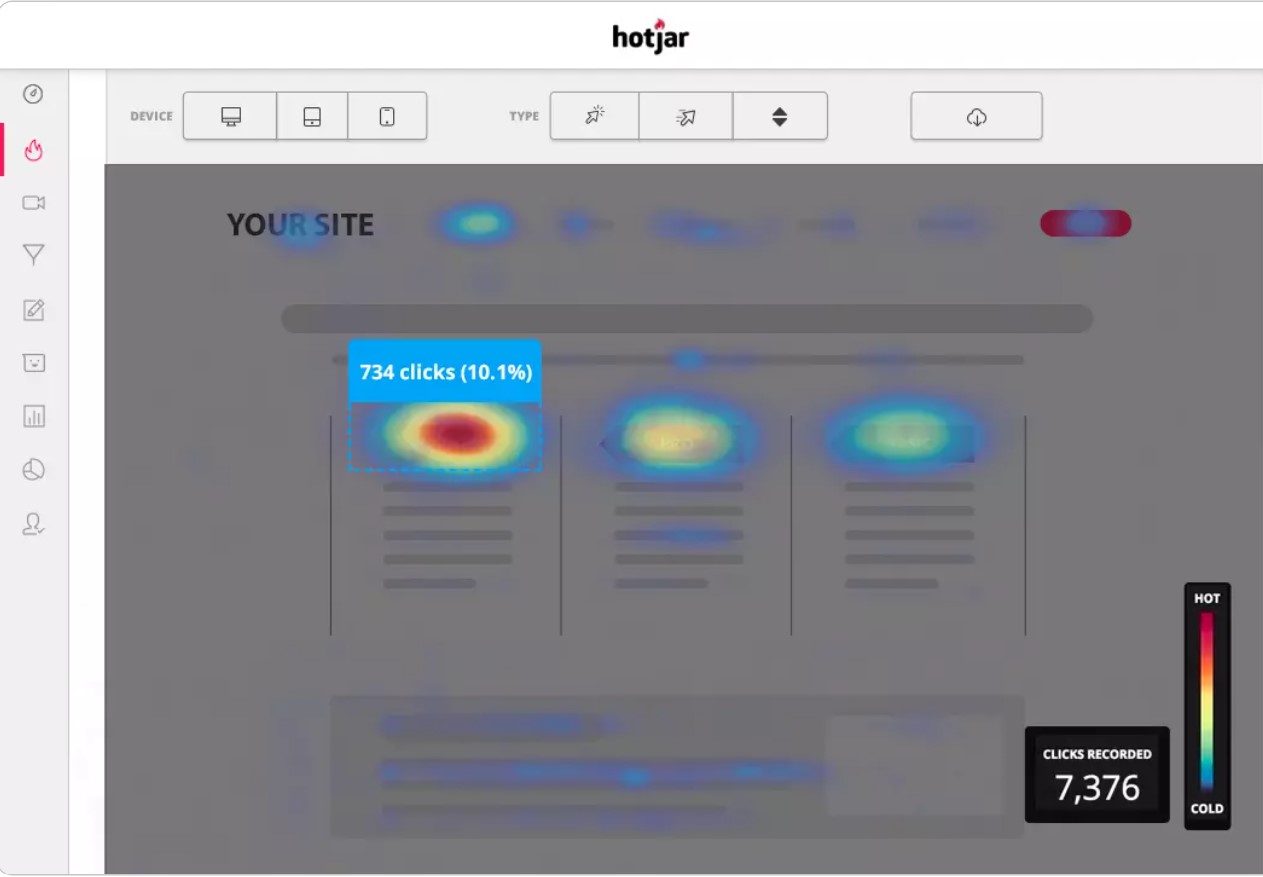 Perfecting Your Building Product Website
Great website performance takes work but by combining data from Google Analytics, SEO and behaviour analytics tools, you can achieve a holistic view of how your website's working.
Your website is supposed to be your hardest-working salesperson. As with any employee, you need to evaluate its performance to see if it's contributing positively to your building product business' bottom line.
If it's not, you need to address it quickly. Luckily, websites are fixable!
Modern architects, engineers, and consultants are looking for websites that help them find, evaluate and specify the right product for their project quickly and easily. Ensuring your website is that resource for them will not only result in improvements in these metrics across the board, but also increased specifications.
At Insynth, we understand the needs of specifiers and contractors, and can bring your website up to scratch, optimising it to ensure a seamless, beautiful, and fast experience for your users across any device or browser.
About Insynth
At Insynth we deliver a predictable flow of leads, customers, and specifications for building product brands through our inbound marketing approach, proven to reach a technically demanding audience.
We use the latest marketing techniques such as construction inbound marketing, to equip building product companies to grow sustainability in this era of digital transformation.
As the only HubSpot certified agency to major in construction marketing. We have a proven formula of bringing a variety of functionalities together including CRM Implementation, Web Design, Sales Automation, SEO, and Email Marketing to achieve your ultimate aim: Growing your business and gaining new specifiers and customers.