Are you still feeling disheartened about England narrowly missing out on European glory? Don't worry, you're not the only one.
But don't let that get you down for too long. After all, think of the journey Gareth Southgate and the lads have been on for the last few years, taking us from international embarrassment to unity and pride.
There are significant lessons to be learned from England, so let's talk about how a change in your construction marketing tactics can pave the way for a shift in fortunes.
Penalty Drama
It's Sunday night. The clock has just ticked past 11 pm and once again, the England players find themselves in a penalty shoot-out.
19-year-old Bukayo Saka, with ball in hand, takes the longest 40-yard walk of his life for what could be a career-defining moment. The deciding penalty.
With the ball placed on the spot, a deep inhale of breath, and a confident run-up, the Arsenal forward strikes the ball in hope of keeping England's dreams alive.
It's saved.
Palmed away by the genetics-defying giant of a goalkeeper, Italy are the champions and the sound of 70 million hearts breaking resonates across the nation again.
The wait for international silverware continues. Tears are shed, heads hang low, and once again, the England fandom is forced to deal with that all too familiar feeling.
The Importance of a Changed Approach
Don't worry, we're not here to pile on the post Euro woes, after all, a construction marketing blog would be the last place you'd expect to hear post-match analysis from a would-be Alan Shearer or Alex Scott.
Instead, we're looking at England's Euro campaign as something of a success. Considering where the team was 10, or even 5 years ago, to reach a major final and take it right to the wire is something to be extremely proud of.
The culmination of 10 years of progress, England's change in fortune is the result of hard work and a culture rethink. Altering all aspects of the game; from the world's finest strikers to the mud-stricken grass-root parks up and down the country, everything changed.
When it comes to your construction marketing, it's a great comparison of how a new approach can provide a dramatic change in fortune. So, when it comes to yours, are you ready to try out a new tactic and formation?
Inbound Vs Outbound Marketing As Football Tactics
The past decade has been a huge catalyst for change in English football, and just like construction marketing, there's a new approach on how to 'attack the game' so to speak.
At this point, we need to introduce two contrasting methodologies, outbound and inbound.
Picture outbound as the 'Stoke City' approach or England in the Roy Hodgson era. It relies on 'hitting and hoping', getting your centre-half to lump it up to the 'big man' in the off chance something will happen.
When it comes to marketing, this translates to spending money on billboards or ad space in the hope that the right customers will see it; it's spending money on a swanky new website without having any SEO strategy or picking up the phone book and calling all the listings from A-Z.
Of course, you're going to get some bites, but you're going to get far more closed doors and non-starters. It's the equivalent of trailing 1-0 to Iceland and failing to change your approach.
This is where Inbound comes in.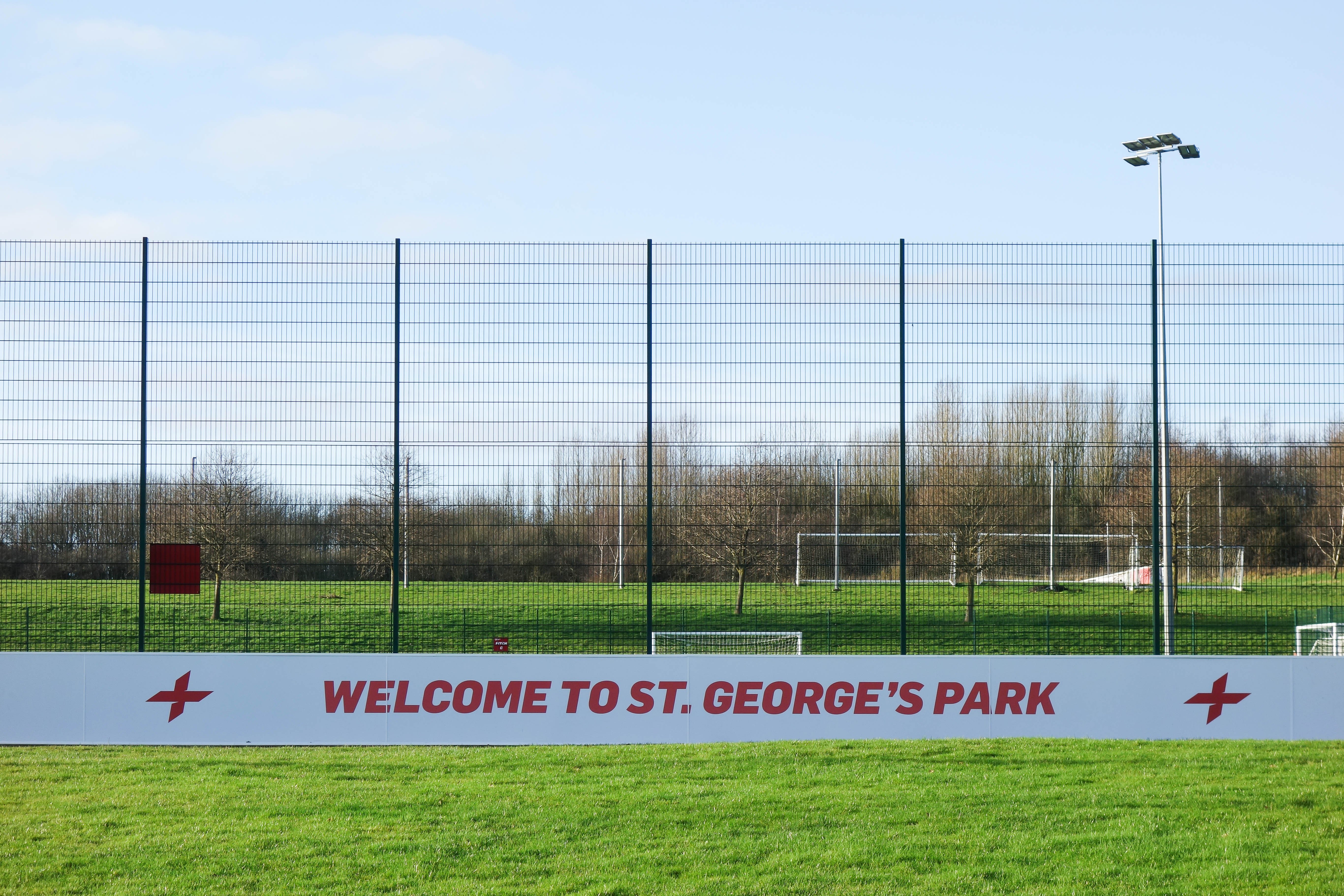 The Heart Of New Beginnings
With England failing to qualify for the 2008 Euros, something needed to change. The FA launched a plan of attack to win silverware by 2022 and it all started with a new training complex.
So, in 2012 St Georges Park opened.
With 14 outdoor pitches, a replica of the Wembley surface, a full-size indoor 3G pitch, a suite of rehabilitation and sports science laboratories, it's now the home of English Football and delivers all FA national coach education courses.
So, let's liken this to your construction marketing. Eliminate the rash quick fixes and focus on the affirmation for better long-term planning.
Are you failing to meet your lead targets, struggling to convert your sales, or just looking for a way to increase awareness? There's no time to waste, get changing your marketing approach.
Luckily for you, it's a far easier fix than a multi-million-pound development and a restructure of core principles within your business. It starts with a new website.
Your website is your St. George's Park. It should be set up like a hub for your industry, attracting the highest quality visitors, capturing the attention of industry leaders, and being a flag bearer for your community.
Only with an inbound approach can you turn your business from group stage hopefuls into the knock-out experts.
Physical Preparation
Although only 22 players take to the pitch, far more goes on in the background. Just like your marketing approach, it's not always what you see that matters, but the things that happen in the backend of your CMS that really have an effect.
Teams consist of players of course, but also nutritionists, physicians, psychologists, data analysts; people specialising in all fields. Marketing agencies are exactly the same.
You need multiple prongs of attack for effective marketing, you need differing approaches, and you need to be led by data; data from your SEO experts, content writers, social media managers, and more.
Physical preparation is key. Whilst not being expected to run around a football pitch for at least 90 minutes, the initial planning to your inbound marketing strategy will ensure long-term success.
Understanding your construction marketing aims, creating a robust content marketing strategy, and then executing them using the science behind inbound will ultimately lead to your business goals, and perhaps even a final or two!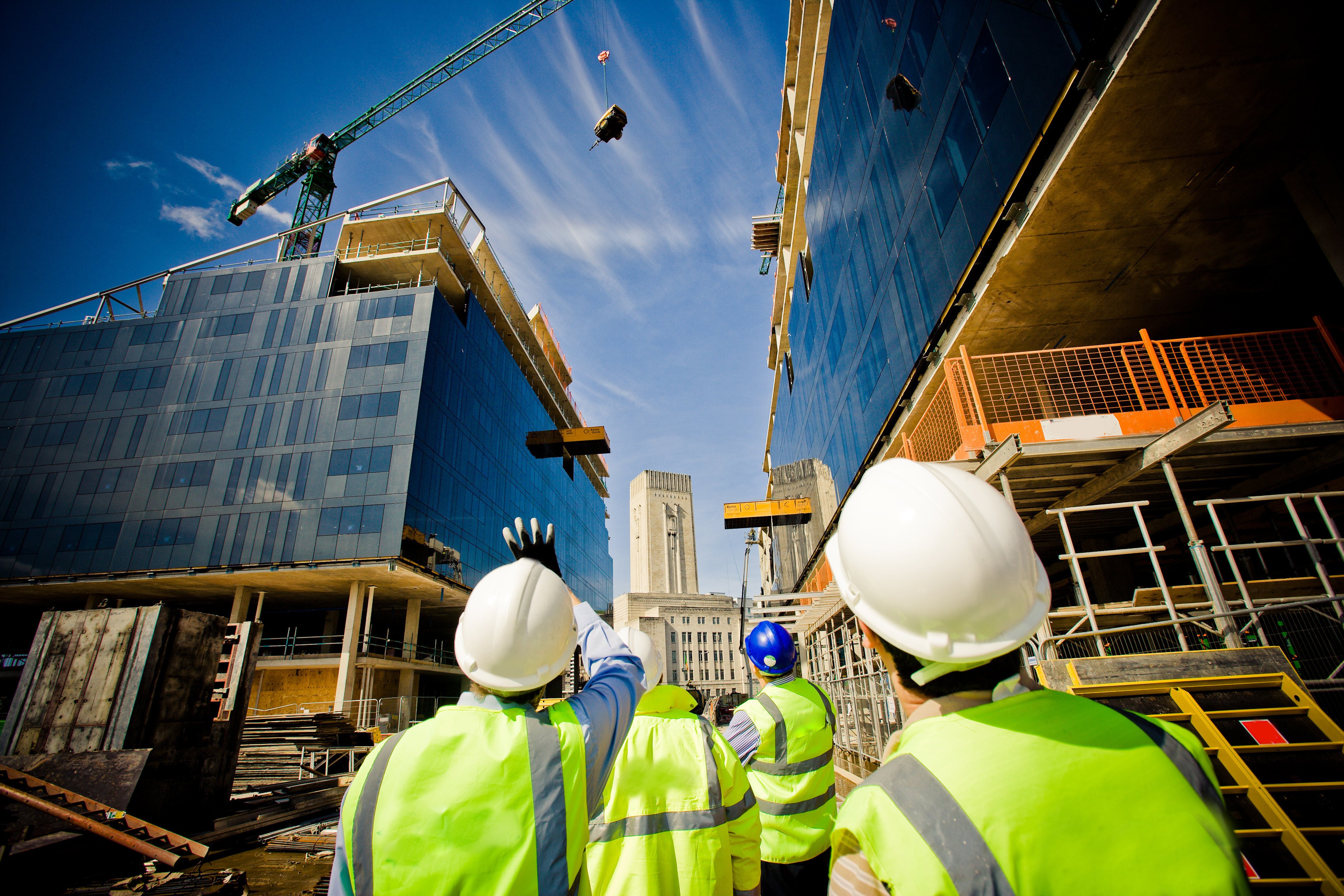 The Conversion Path
This new era of football continues to attract, engage and delight their audience and fans, just like the inbound methodology.
With the flywheel model, your construction marketing should attract potential customers and leads with useful information. It should engage with them and focus on opening relationships using lead nurturing, data segmentation, and email automation. This leads to the final step, delight, and empowering your customer to reach their goals.
Your blogs and calls-to-actions are your 'Sterling's', 'Grealish's' and 'Walker's'. Exciting content that lures in the customers, leaving your competitors in the dust.
Next is your landing page and forms. The customer is a high ball heading into the box, you need a safe pair of hands to capture the right information, you need a Jordan Pickford.
Once completed, a thank-you page is the level-headed experience that will grant your customer access to additional information or book a meeting. Experience that only seasoned professionals like Kane or Maguire provide.
From the breaking of ground at St Georges Park to the first bullet point of your new marketing strategy, you need a leader carrying you forward. A new marketing approach depends on an Accounts Manager, a Gareth Southgate, in at ground level, but pulling all the strings.
After all, HubSpot CMO Mike Volpe says: "Don't interrupt what your buyers want to consume – BE what they want to consume."
And whilst I doubt any of us like to consume England during a penalty shoot-out, there were definitely some brilliant spells of football played during Euro 2020, leaving us all wanting to consume more.
Let this approach to inbound be your long-term plan, your very own St George's Park, and attempt at silverware.
Conclusion
So, whilst Baddiel and Skinner sing about three lions and England throwing it away at yet another tournament, it's not all doom and gloom.
It's taken 9 years for a plan to finally bear fruit. Football has experienced a complete renovation and now fans can really start to believe. Roll on Qatar 2022.
But for all the 'football chat' in the world, this isn't an article from The Athletic. We're a construction marketing agency looking to revolutionise how businesses in this sector can shake up their marketing approach and gain success.
If the beautiful game can do it, then so can your business. It starts with wanting to.
Our door is open, get in touch, let's talk through what you want to achieve and how inbound can help you earn this. Let's break ground on your new website, create blogs for specific audiences, and get creative with your social media.
Helping businesses achieve their goals is our goal, and if you can take even the smallest amount of inspiration from Gareth Southgate and the England players, then you won't go far wrong.
About Insynth
At Insynth we deliver a predictable flow of leads, customers, and specifications for building product brands through our inbound marketing approach, proven to reach a technically demanding audience.
We use the latest marketing techniques such as construction inbound marketing, to equip building product companies to grow sustainability in this era of digital transformation.
As the only HubSpot certified agency to major in construction marketing. We have a proven formula of bringing a variety of functionalities together including CRM Implementation, Web Design, Sales Automation, SEO, and Email Marketing to achieve your ultimate aim: Growing your business and gaining new specifiers and customers.
Book A Free Consultation Today.
This article was co-authored by Dom D'Angelillo & Hannah Davies, Insynth's go-to football experts, and Euro 2020 Final rivals!