With a huge database of potential construction sector customers, have you ever found yourself asking questions like:
'What should I do with them all?' and
'Who should I contact now?'
If you answered yes to the above, then lead nurturing is the answer for you.
Just like children must be nurtured to grow into functioning adults, responsible for mortgages, doctor's appointments and their own shopping, customers too, must be nurtured so that every piece of information you have given them on their journey leads to you getting their business.
What Is Lead Nurturing?
Lead nurturing is exactly what it says on the tin. It's the ongoing process of building up and maintaining relationships with every prospect within your database, gaining their business when they are ready to offer it to you.
It is particularly vital in the building product and construction sector, too. With project tenders that can last many months and even years, you want to ensure all types of customers have the information they need at precisely the right time.
Depending on how or when they have shown interest in your product or service allows you to send specific content to those requirements. The greater amount of correct information you have, the more likely you are for the sale to convert, with HubSpot reporting that it can take a customer between 6-8 touches to become a viable sales lead.
When we look at the inbound methodology of attract, engage and delight, lead nurturing usually sets up camp within the first step, attract, helping you provide value to your prospects as they are beginning their inbound quest and showing symptoms of a problem or opportunity.
Lead Nurturing With Audience Segmentation
You could have the largest database in human history, but without correct management, you might as well have nothing. It'd be like coming home from the shops with your weekly haul and rather than placing everything in designated kitchen cupboards, you open up the under-stair storage and chuck in straight in – your milk, bread, vegetables; everything.
With no organisation, you wouldn't be getting the benefits from your database – a database, mind, that naturally decays 22.5% every year.
This is where audience segmentation comes in.
Audience Segmentation
Audience segmentation is the process of breaking your contacts into much smaller groups based on similarities, allowing you to be more specific with your messaging, making it more relevant and driving engagement. After all, the more appealing something is to the customer's needs, the more likely they are to click.
You might want to specifically target people that have signed up to receive information on your newest, unreleased product. When the product is ready to hit the shelves, you want to specifically inform those who have already shown interest and hit them with the information first. There would be no point in sending the same content to people at another point in the buyer's journey.
There is reason behind being selective with your segmentation, too. HubSpot have evidence to suggest that these audience segmented campaigns receive fewer unsubscriptions and 100% more clicks than those campaigns that are not segmented.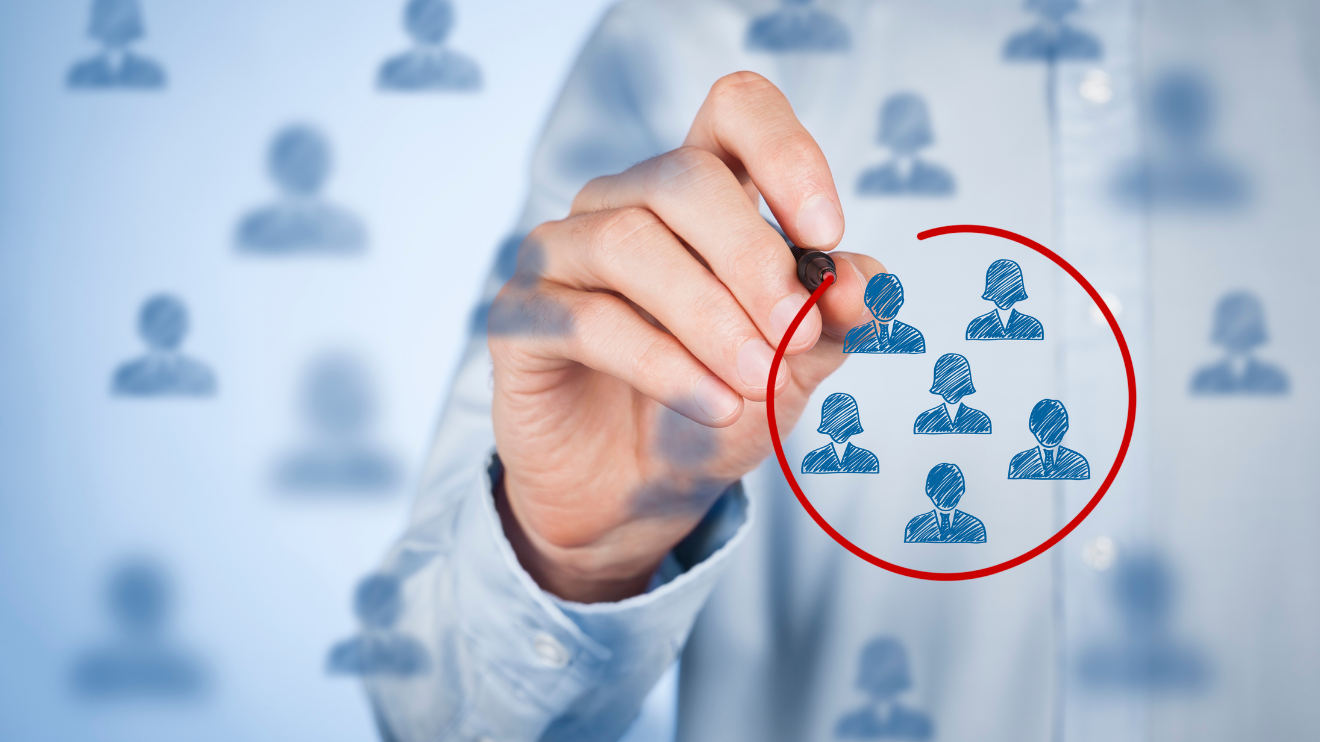 High Performance Emails For Lead Nurturing
Ask yourself the questions, who is the customer and what do they want? This is what we refer to as the buyer's persona and the buyer's journey.
In understanding exactly who the customer is, and where they are in their quest for business allows you to generate quality content precisely for them.
HubSpot refers to this process as CATS. The right Content, for the right Audience, at the right Time equals Success.
With your audience segmented into specific groups, now is the time to create dedicated email campaigns to keep them updated.
Firstly, you want to set the right goal for the email, why are you sending this email out? Secondly, you want to optimise your email so that you can achieve this goal. If the email has no clear purpose, the recipient isn't going to engage, and your hard work will likely end up in the recycling folder.
Consider the 5 why's: who, what, when where and why? Breaking these down will allow to create a more targeted approach and allow your leads to be nurtured correctly.
Luckily, we've got a lot of experience with lead nurturing emails, especially in the construction industry and can help you turn those prospects into customers.
Lead Nurturing Automation
Automation can make the lead nurturing process much smoother. Taking away the hard work from you so that you can focus on your day job.
Creating timely follow-ups to ensure the lead nurturing process is continuing, automation software allows actions to be triggered, combining a person's behaviour and contact information.
For instance, you might be exhibiting at a show in a particular country. With a lead nurturing automation system in place, when someone from that country gives you their information, you could instantly send out an invite to the show.
Likewise, if you were to receive a new lead late on a Friday afternoon, just as you were shutting down your PC and loosening your tie, it would be unlikely you would respond until Monday morning at the very earliest. Automation systems, like those available through HubSpot, would allow an instant response to be sent out, beginning the relationship on a strong footing.
This is vital because the odds of a prospective customer becoming a sales lead are 21 times greater when they are contacted within 5 minutes compared to when you wait 30 minutes to respond.
An automated quick response is guaranteed to nurture your leads all the way through to the point of sale.
Conclusion
The previous has been a huge generalisation surrounding lead nurturing – an essential method in turning your leads from cautious prospects into knowledgeable and ready customers.
In a nutshell it involves:
Finding out who the customer is and where they are in their buyer journey.
Segmenting your audience into smaller categories with similar personas.
Generating quality email marketing content tailor made for the customer.
Have automation technology that does the hard work for you, consistently.
You want to make sure the customer gets the right content at the right time, allowing you to build ongoing relationships and eventually earn their business. In following the advice above, lead nurturing will get you winning work more frequently.
About Insynth
At Insynth we deliver a predictable flow of leads, customers, and specifications for building product brands through our inbound marketing approach, proven to reach a technically demanding audience.
We use the latest marketing techniques such as construction inbound marketing, to equip building product companies to grow sustainability in this era of digital transformation.
As the only HubSpot certified agency to major in construction marketing. We have a proven formula of bringing a variety of functionalities together including CRM Implementation, Web Design, Sales Automation, SEO, and Email Marketing to achieve your ultimate aim: Growing your business and gaining new specifiers and customers.
Book A Free Consultation Today