Digital PR is often misunderstood online marketing strategy, yet its benefits can help boost your building product brand and your construction marketing.
This is because getting listed on Digital PR publications can increase your brand awareness, website authority and your backlink profile.
If you're wanting to learn more about digital PR and how it can help your building product business, continue reading…
What Is Digital PR?
Digital PR is a sub-service of content marketing, and it involves:
Gaining high-quality backlinks from websites and online publications
Gaining publicity online
Your content is published in newspapers/magazines/journals
Responding with comments to requests from journalists.
Digital PR allows you to contact your building product customers by promoting your company on the websites that your target market will frequently use.
And another benefit of digital PR is that it has a favourable impact on website exposure and SEO ratings. For example, getting listed on high traffic magazines like Barbour ABI, RIBA Journal, ADF and Dezeen will favourably increase exposure to your brand.
How Construction Digital PR Can Increase Your Brand Awareness
Your target audience and clients will quickly realise that your brand has a lot to offer if you publish regular news pieces and press releases.
When they're searching for keywords and see publications that mention your brand on the search engine results page, you'll be gaining awareness.
This provides valuable insight into the services and products you offer and can perceive your building product business as established thought leaders in the industry.
Since Google has changed its SEO rules to only allow a minimum of 2 listings from the same domain on most search engine results, you can still dominate the SERPs with digital PR.
By getting listed on page 1 on these magazines and journals, will still provide awareness and links to your website. It's not simply just about sharing interesting industry news stories and product specifics. Any success stories and client testimonials can also help to promote your company and strengthen your brand identification and raise brand recognition.
Digital PR: Boosting Your SEO Visibility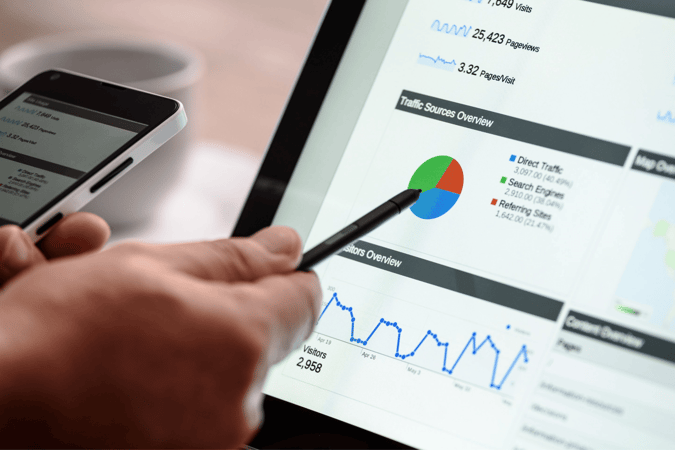 Digital PR is important when boosting your SEO visibility because it can help in gaining high quality and good authority links back to your building product website and this is the process of backlinking.
One of the key elements to achieving great SEO performance is to have a super backlink profile. Links can be gained in several ways and one great way to do so is with Digital PR.
You can do this by searching for PR magazine opportunities with publications that fit well with your industry.
What Is Backlinking?
Simply put, a backlink is a link from one website to another. Backlinks are used as a ranking signal by search engines like Google because when one website links to another, it indicates that the material is valTherefore, backlinks of high quality can boost a website's rating and visibility in search engine results (SEO).
What Is Domain Authority?
Have you ever seen your competitor rank higher than you, despite having a less high-quality copy? It could be because their Domain Authority outperforms yours. This is a direct result of backlinking.
Moz developed the domain authority (DA) measure and it's a search engine ranking score that predicts where a website will appear in search engine result pages (SERPs).
Scores range from one to one hundred, with higher scores indicating a greater likelihood of ranking. The BBC, for example, has a domain authority of 95, indicating that it is a high-performing site.
WithMoz'ss toolbar, you can check your domain authority score and compare it to your competitors to see where you need to improve.
Backlinking might help your website rank higher in the SERPs by increasing its DA score.
How To Choose The Right Digital PR Publication To Get Listed
You'll want to make sure the publication you're getting featured on provides a backlink, and it and it's od idea to check their DA score onMoz'ss toolbar because connections from websites with high domain authorities can boost your DA score (preferably higher than your own DA).
You can take it a step further and construct a UTM builder for your campaign. Instead of giving your chosen magazine your homepage URL or the URL to the product/services you're promoting, give them a campaign URL.
You can create a UTM tracking code on HubSpot or via Google Analytics.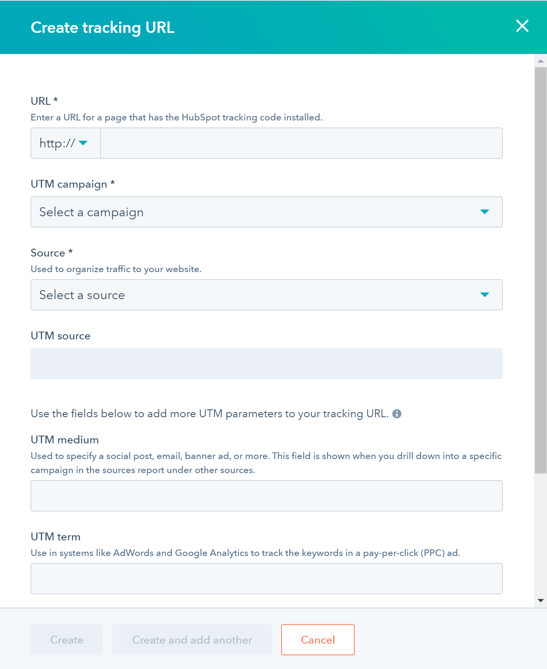 This will give you a unique URL that you can use in Google Analytics to see how many people have clicked on the link.
Also, this will provide you with an indication of how successful your listing was - something that print magazines just cannot do.
Conclusion
There are so many construction marketing tactics that complement SEO, it's critical to take an integrated, if not holistic, approach to develop your plan. But remember how Digital PR can help take your SEO strategy to the next level.
If you want to beat the competition, get more backlinks, and basically do all we've discussed in this article, get in touch with us.
About Insynth
At Insynth we deliver a predictable flow of leads, customers, and specifications for building product brands through our inbound marketing approach, proven to reach a technically demanding audience.
We use the latest marketing techniques such as construction inbound marketing, to equip building product companies to grow sustainability in this era of digital transformation.
As the only HubSpot certified agency to major in construction marketing. We have a proven formula of bringing a variety of functionalities together including CRM Implementation, Web Design, Sales Automation, SEO, and Email Marketing to achieve your ultimate aim: Growing your business and gaining new specifiers and customers.