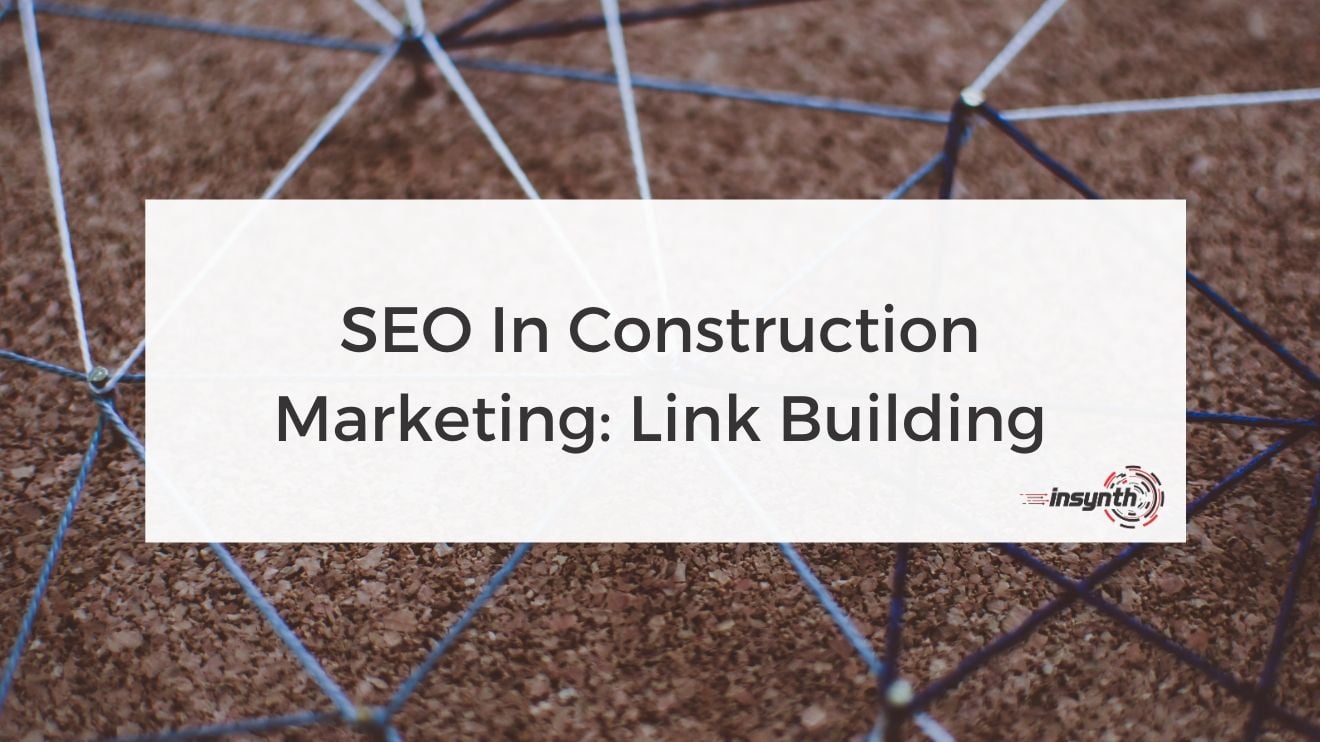 Link building can and should be a vital part of your SEO marketing tactics for your building products brand. You may have been link building without realising the benefits it can have, or may not have a clue what it is or why it's done.
This blog will explore the basics of link building and how it can benefit your marketing tactics when creating content.
What Is Link Building?
"Link building is the process of acquiring hyperlinks from other websites to your own. A hyperlink (usually just called a link) is a way for users to navigate between pages on the internet." - Moz
As you can see above I just linked the word Moz to the reference where I got that quote.
This provides the reader with an easy reading experience as if they want to find out more they can. Links are normally shown a different colour and or underlined.
Search engines like Google use links to crawl the web; this effectively means Google will scan the world wide web for links between individual pages on your website.
Whilst linking to resourceful websites or internal links when relevant on your website is good, the real quality comes from another website linking to your website. This is called a back link.
Taking the Moz link above as an example, from our website's perspective that is only a link. It would only become a back link if Moz included a link on their website to the Insynth website. For Moz however, they have gained a back link from me referencing their website.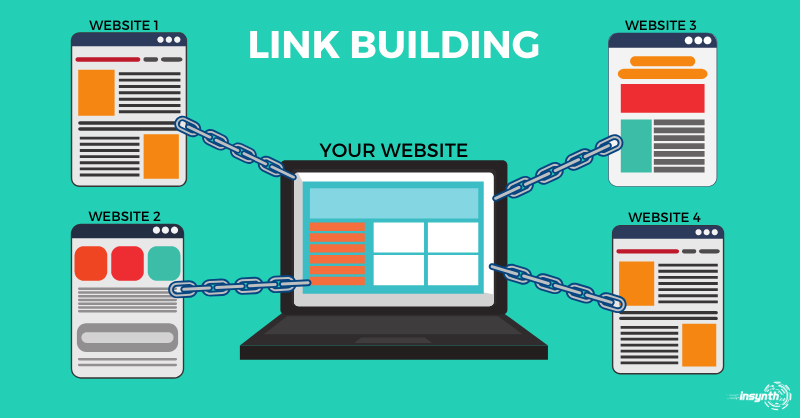 Why Link Building Is Important For SEO
There are 2 main ways search engines use links, the first is to discover new web pages and the second is to help determine how well a page should rank in their results.
Links are a ranking factor that allowed Google to dominate the search engine market. Google invented a metric that ranks your page based on the quality of links pointing to it.
A good example of this is BBC News, they rank highly for a number of reasons, they have great content, they have a domain authority of 96 (the highest you can get is 100) and they have a lot of back links.
To help explain Matt Cutts, an engineer at Google demonstrates what happens when we search online.
Receiving a back link from a quality website gives your website authority. When requesting and researching for back links, make sure to go for quality websites that have a higher if not similar DA to yours.
For example if your website domain authority (DA) is 40 a website with a DA of 7 isn't going to contribute much. However if a website with a DA of 60 links to you that's credible.
Good back links are a part of the things Google checks, they basically scream out to Google that your website is of authority. However as ever SEO is not about doing one thing and doing it well.
Back links alone are not enough to have an impact on your website's rankings but when combined with keywords, optimised images, videos and quality content you can dramatically change the way Google see's your website.
How Link Building Can Benefit Your Building Products Company
Links are a very important signal that the search engines use to determine rankings. So increasing the number of high-quality links pointing at your website can significantly increase your chances of ranking well.
There are other benefits to link building that are worth considering including building relationships, sending referral traffic and brand building.
A common goal of outreach is to get a link, however by reaching out you can build long term relationships with key influencers in your industry. In turn these relationships can mean your business becomes highly regarded and trusted.
A good link from a highly-visited website can lead to an increase in traffic, as long as the website is relevant chances are the traffic is also relevant and may lead to an enquiry.
Brand building can be a huge part of link building, especially if its linked to great quality content. A good piece of informative content such as a guide or an E-book based on industry data is a great tactic to link building.
It gives you the chance of becoming well known for informative content in your industry. As you try and reach out to get links to your content you're showing expertise and by asking other people in your industry to help spread the word you're showing others the same.
Conclusion
Link building is easier to do if you have very informative information including stats and metrics that other people will want to refer to. Part of link building is reaching out and getting out there. People aren't likely to refer to your blog or informative guide if they don't know it exists.
Social media can be a great way to circulate content around. Building Product Directories and online magazines are the easiest way to get a back link as they are normally paid features.
If you do have adverts or editorials in print magazines often then make sure to ask the magazine to share your article on their website too. By including links in this content, you are creating a back link from an authoritative source.
It's also wise to think of the sectors you work in, educational websites can have high domain authorities so if you complete a project with a school or university, make sure to get a shout out on their news section with a link to your site.
About Insynth
Insynth Marketing is a leading UK construction marketing agency based in Shifnal in the West Midlands.
They use the latest inbound marketing techniques such as construction inbound marketing, to support building product companies to grow their business by proactively driving sales lead generation activity.
As the only HubSpot certified agency to major on construction marketing, we bring together construction marketing strategy, digital strategy, website design, SEO, content marketing, email marketing, sales automation, marketing automation and HubSpot CRM implementation to produce successful campaigns and great results for our clients.