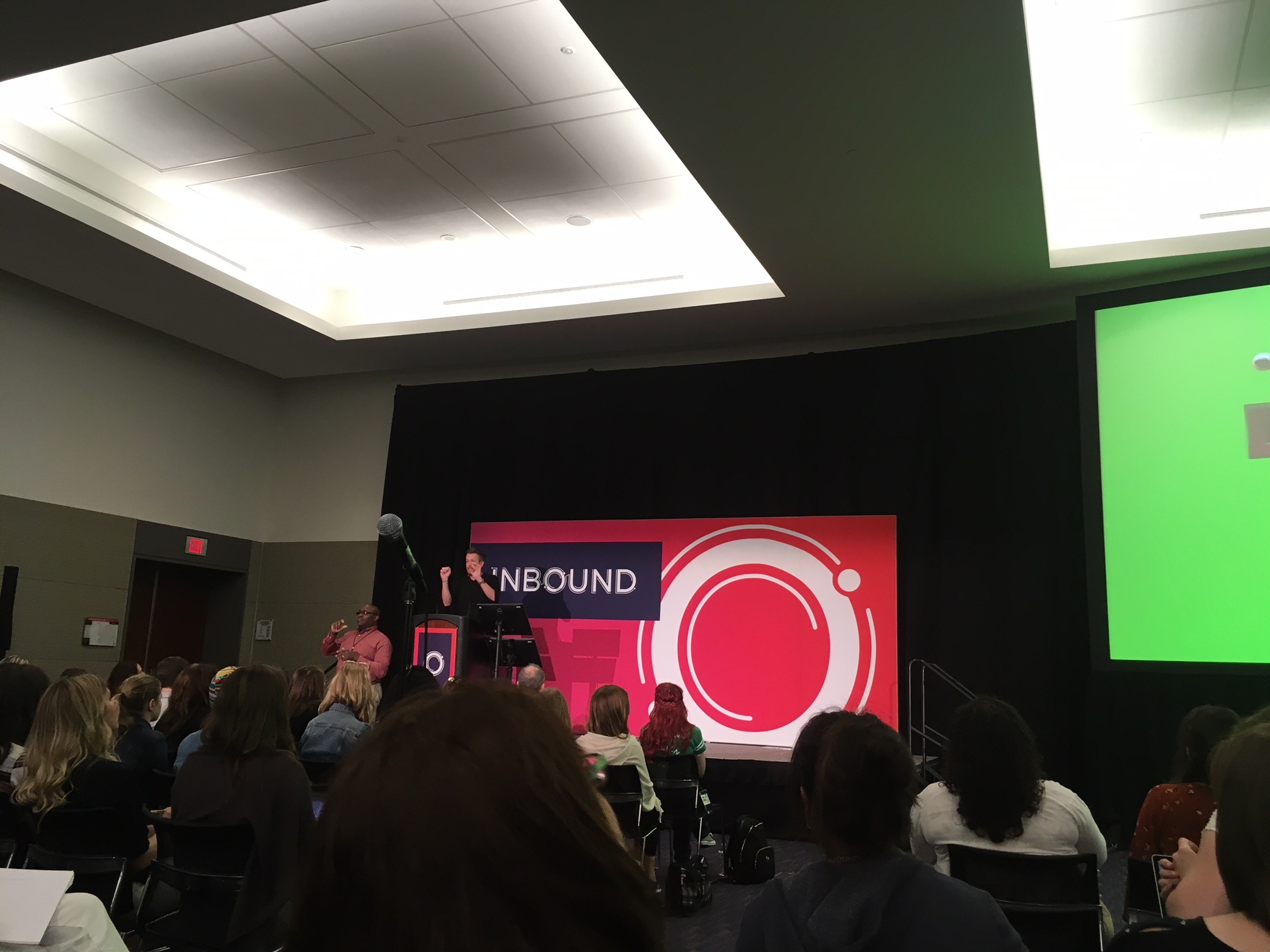 Hosted by David Hooker, Reading Visuals To Write (Right) Stories focused on teaching marketers how to use visuals to tell stories about their brand in a readable and exciting way.
The Inbound 2018 session was aimed at marketers wanting to produce visual content that tell stories and send messages that audiences and customers can engage with and enjoy.
David Hooker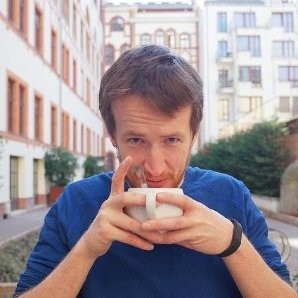 David Hooker is a writer and Lead Evangelist for Prezi. He works alongside world class designers from a range of background to ensure that their visuals always sell them to their highest standard.
The Power Of Visuals
Images are now the most powerful way to catch your audience's attention. They work faster than any other type of media out there.
In one day there is over 95 million images uploaded onto Instagram.
They have become one of the most persuasive ways of getting people to buy into your product. Including them in marketing efforts is now a key focus for many companies; they are the most persuasive of the tools in their arsenal.
The human brain is trained to automatically pay attention to visuals first.
They are easier to read and, as humans, we are programmed to want as much information as quickly as we can get it.
Despite that fact there is very little education out there for visual literacy and this is a topic that David talks about extensively. He sees visual literacy as an underrated marketing technique and wants to see it used more extensively by companies around the world.
What Should We Do?
As marketers, we are often the first contact point that a new customer has with out company. Usually this is through content or advertising or social media posts.
With visuals being so important to the consumer now, it is the responsibility of a marketer to create content that people want to see. Right now it's visuals.
Using visuals in your content marketing, particularly in featured images, is the best way to make people sit up and pay attention to your brand.
The Human Face
People love to connect with other people. The human face is one of the most persuasive types of images that you can include in your content for successful marketing.
Research has shown that click through on links is generally much higher where a featured image includes a human face than on any other kind of visual.
Connecting with humans is a natural instinct that it's hard for us to ignore. We can read faces faster than the written word, we are drawn to them more than other visuals; they capture our attention as a priority.
Marketing, as an industry, needs to be taking advantage of this in the production of content if companies want to be more successful in their over Inbound strategy.
Conclusion
Visuals are a great way to get your content to look more appealing to your prospects. By including faces and bright images you can have a greater chance of capturing their attention and drawing them into your brand.
Visuals connect people to people and that is the best way to get people engaged with your content.
To learn more about integrating visual content with written content, book a meeting with a marketing expert.
About Insynth
Insynth Marketing is a leading UK construction marketing consultancy based in Shifnal in the West Midlands. Insynth employ the latest inbound marketing techniques such as construction inbound marketing, to help building product manufacturers grow their businesses by aggressively driving sales lead generation activity.
As the only HubSpot certified agency to major on construction marketing, we bring together construction marketing strategy, digital strategy, website design, SEO, content marketing, email marketing, sales automation, marketing automation and HubSpot CRM implementation to produce successful campaigns and great results for our clients.
Book Your Free Consultation Today