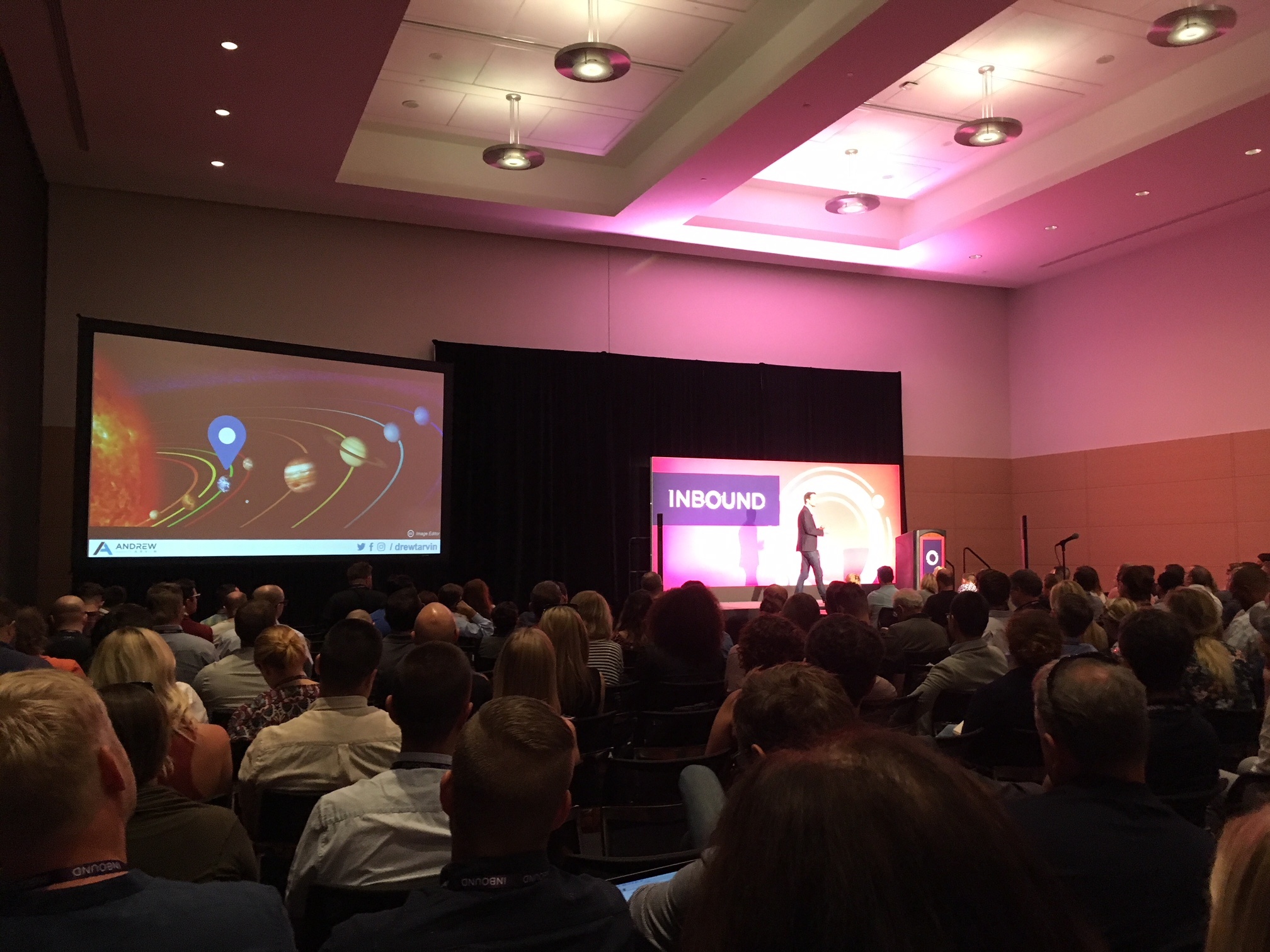 Hosted by Andrew Tarvin, a humour engineer from New York, Funny To Money educated the Inbound 2018 audience about how using humour in your marketing can the key to succeeding in both your sales and marketing efforts.
Funny To Money, although geared towards sales, was full of information that marketers could employ in their content strategies to attract new customers to their company.
Humour is important to a marketers because making people laugh makes people want to sit up and pay attention to your message. Including your brand message in your humour marketing is an effective way to draw people into your company while having fun along the way.
Andrew Tarvin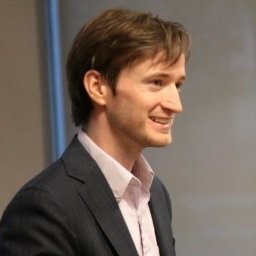 Andrew is the world's first humour engineer! He has worked with over 250 organisations, including P&G, Adobe and Microsoft, teaching them how to market and sell with humour.
He is the best-selling author of "Humour That Works: 501 Ways to Beat Stress, Increase Productivity, and Have Fun at Work", and has featured in The Wall Street Journal discussing the "Secrets Of Effective Office Humour".
His company, Humour That Works, is a consultancy for businesses looking to bring better results to their company while having fun at the same time.
What Is Humour?
Humour is defined as a comic, absurd or incongruous event that results in laughter.
So how can it be used in content marketing? Why is it important?
Andrew makes it clear that he isn't planning to turn every workplace into a place that is full of pranks and jokes. He says that "humour in the workplace is about having fun while continuing to deliver effective service".
Humour is a skill that can be learned. You can become funny.
If we act as a comedian in our work then we become a comedian. Customers who see humour will automatically see humans, and connecting with humans is the key to success in business.
Andrew set the room a task to talk to their neighbour and make up a new word.Their neighbour was tasked with coming up with the definition.
This was a creative exercise to show how to learn from improvisation; a key skill in humour. Through improvising we gain inspiration. Without inspiration we can't be successful content writers.
You have to learn to trust that creative, inspired instinct. That is where humour comes into play in marketing and sales.
The Humour Map
The Humour Map consists of three elements:
Medium
Medium is how are you going to achieve the humour and how
Audience
Who are you trying to sell to and what is your marketing effort going to go about that? Making sure that you can speak the language of the audience is key to making sure your humour lands how you want it to.
Purpose
Why are you telling this humorous story? Are you trying to get them to pay attention or to feel something about your message? In content marketing, understanding why your story is important. Using humour makes this even more key.
The Benefits Of Humour
Humour is great for helping people to understand your product.
Andrew showed the audience an image of Gollum from Lord Of The Rings as we know him in popular culture: with very few teeth. Andrew followed this up with an edited version of the same picture with the character having a full set of teeth.
This image was used by a marketing team to sell dental products.
The point Andrew makes is that by using humour we now understand what that piece of content is trying to do: sell us dental products. The content will be memorable because it's funny.
This is about marketing in a way that your potential customers can understand while having fun at the same time.
Humour is also about increasing our likeability. Andrew believes that humans are more united when they are using humour.
When you add humour to your brand people will want to start sharing and taking part in your mission. They will be more likely to want to engage with you.
Andrew points out that there are occasions in our lives when we will buy from a brand not because we need their product but because we want to support them. Humour is an effective way to integrate that supportive feeling between clients and companies.
Humour is a human connection.
Conclusion
Humour is memorable; humour in marketing is an invaluable resource for content marketing. It helps potential customers to understand your company and your product while sticking in their mind.
Humour gets people to pay attention to your marketing and, when used as a pattern, can create human connection and help people to engage with your brand over and over again.
Interested to learn more?
You can watch Andrew's Inbound session HERE!
For sales tips that are tailored directly to your building products business, book a meeting with a sales and marketing expert.
About Insynth
Insynth Marketing is a leading UK construction marketing consultancy based in Shifnal in the West Midlands. Insynth employ the latest inbound marketing techniques such as construction inbound marketing, to help building product manufacturers grow their businesses by aggressively driving sales lead generation activity.
As the only HubSpot certified agency to major on construction marketing, we bring together construction marketing strategy, digital strategy, website design, SEO, content marketing, email marketing, sales automation, marketing automation and HubSpot CRM implementation to produce successful campaigns and great results for our clients.