As Marcus Sheridan reports in They Ask, You Answer, 70% of the buyer decision is made online, before a potential buyer even speaks to a salesperson.
We've observed that this largely holds true for buyers and specifiers in the construction and building product industry as well.
In line with this trend, more and more building and construction product companies are increasing their focus on digital construction marketing.
To keep up with demand, Insynth has grown its team. With four new hires, we are able to help you resolve any strategic and technical problems within your website, sales, marketing systems, and content.
We'd like to introduce you to the last of our new additions.
Meet Freya Oxton-Grant
Freya is an experienced young marketer who has been passionate about marketing for as long as she can remember.
She has interned at Creativeworld Property Marketing Agency in Altham and Bugler Smith Brand Communications Agency in Lymm.
Her experience at these businesses helped hone her marketing skills and fuelled her passion for the industry. She considered moving on to an in-house marketing department for consumer brands, but her love for agency work won out and she applied to Insynth.
She's happy with her decision because she gelled quickly with the team and has been able to deliver on some exciting projects.
She's a natural at construction marketing. She's research-centric and always interested in how things work. She enjoys digging into the technical side of the products and brands she works on.
Her greatest passion is helping clients find their "wow".
She describes this special element of a brand as the thing that makes it different, unique, special, or interesting.
She also notes that many companies have a hard time figuring out what it is. During the course of conversations she enjoys seeing their perspective change from, "We don't really have much to say about our brand" to "Wow, we're amazing!"
She explained it like this, "We're like a mirror for our clients. A mirror with really good lighting."
Besides helping clients identify their unique value proposition, we're sure the rest of Freya's skills in content writing, website optimization, and email marketing will be very helpful for our clients.
One of her proudest moments since working for Insynth is finding that one of our clients websites was ranking 1st in Google for their targeted keyword. After reporting the success back to the client (and having a short celebration) Freya was able to perform some effective optimization to secure that position even further.
Freya's creativity doesn't stop at SEO, insightful value propositions, or great content writing. Lockdown has given her time to start a couple new personal projects which may turn into side-hustles to fund a post-lockdown trip to Bora Bora.

One project is embroidering custom jumpers with stylized logos.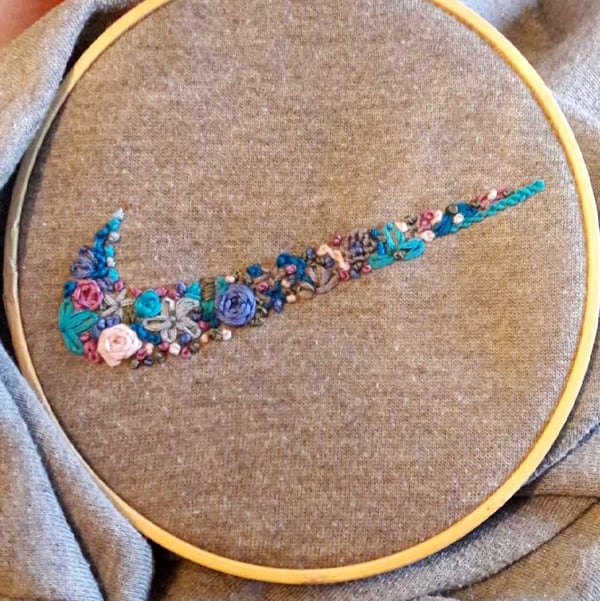 The other is creating nesting chocolate boxes for friends and family.
Obviously I'm hoping she's my Secret Santa this year.
Conclusion
Freya is a Digital Content Marketing Consultant at Insynth Marketing Ltd. She has a passion for all things marketing and an eye for creative details. She will be working with our clients to deliver top-knotch marketing and communications in order to drive their business growth.
She's brimming with ideas, hard-working, and very switched on to our client's needs.
We hope you'll enjoy working with her as much as we have.
Welcome to the team Freya!