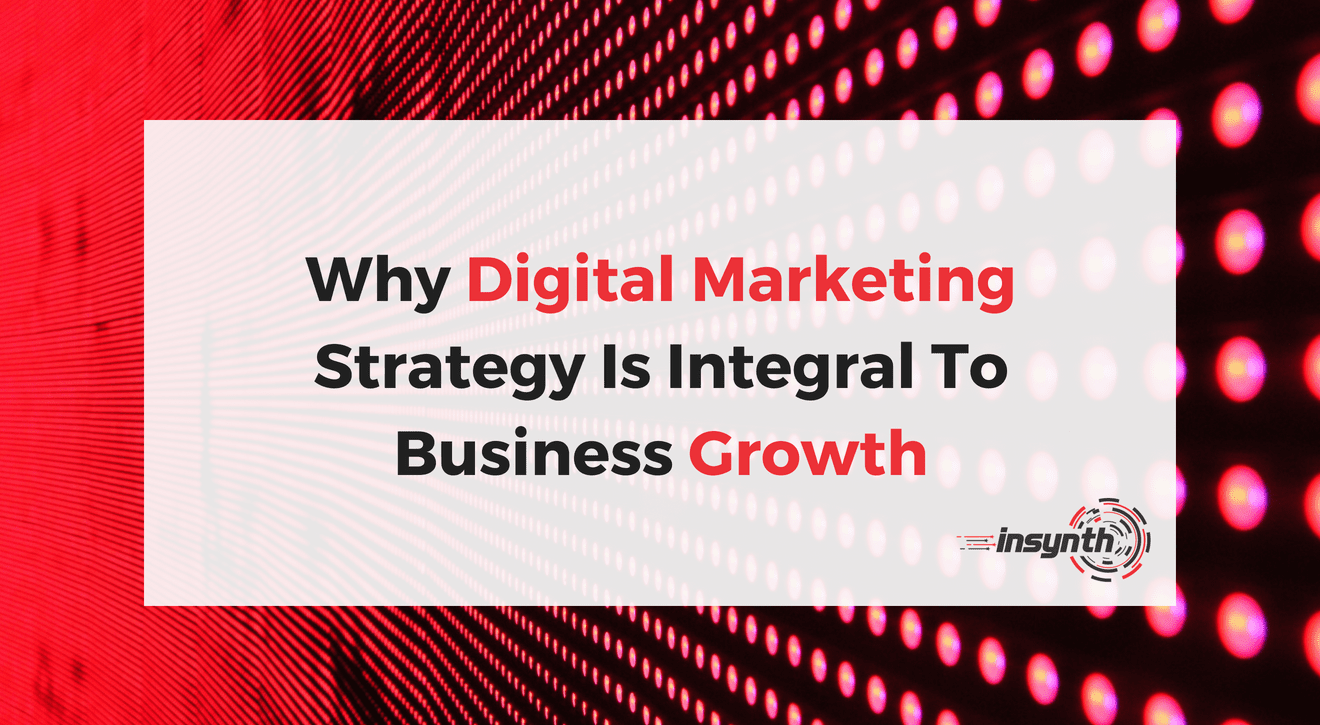 Do you have a digital marketing strategy? Are your digital marketing efforts ad-hoc or aligned with broader business goals? Do you understand the return your digital marketing is delivering to your business?
In recent years, everything has gone online and 'on-demand', adding to the pressure to join the digital race; new websites, social media, email marketing, CRM systems. Most businesses now see digital channels as the mainstay of their marketing strategy.
But, in this rush to get online, is strategy being left behind?
Strategy Is Missing From Digital Marketing
A recent survey by Smart Insights revealed that 47% of businesses utilising digital marketing don't have a digital marketing strategy.
Many brands appear to be launching themselves into digital without a clear idea of what they are trying to achieve, how it joins with and supports offline marketing activity, and most importantly, how it connects with wider business goals.
One of the biggest challenges is controlling the message when digital marketing is so accessible to everyone in the organisation; think about who in your business has a LinkedIn or Twitter account, or can send emails to dozens, hundreds or even thousands of customers.
Are these activities 'on message', correctly branded and attracting the right type of business?
You will have short, medium and long-term goals – and these can range from increasing profit, sales and market share, to increasing brand awareness.
Delivering against these goals requires more than a rough plan to roll out content or brand communications across digital channels; it requires a solid, fully integrated and well communicated digital marketing strategy.
Planning Your Digital Strategy
For senior construction marketers, building a digital marketing strategy means gaining insights to make informed decisions and understanding how the customer's entire digital journey can be improved by optimising their experience across all channels.
If it's your job to implement a digital strategy, ask yourself the following:
How do you intend to drive digital experience? Do you understand the customer's journey across your digital platforms? Have you located areas for improvement? How effective are you in using digital metrics and analytics to gain insights and report on customer experience?
Do you know how your messages can cut through the crowded digital environment, and use it to attract, nurture, convert and retain customers? To do this, do you understand changing customer behaviours and how to respond to them across key channels and with digital content?
How well have you mastered your digital channels? Do you know when you should use them and why? Are you compliant with legal regulations in your digital campaigns and with the data you hold, and with customer expectations of how you use that data?
How does your digital marketing integrate with your business systems? How are you aligning marketing with the needs of sales, and vice versa? How are your digital marketing activities affecting sales and profitability?
In a fast-changing digital landscape, it's also especially important to remember that strategy is not fixed – a good strategy must allow scope to meet the evolving scenarios your organisation will face and be able to keep your business moving forward.
Is It Time To Get Some Expert Help?
Strategy should underpin any digital to-do list. Knee jerk activity in response to the latest request from sales is unlikely to generate long-term digital success.
Insynth work with their partners to improve the strategic understanding and management of digital channels.
We support marketers who need help to harness the opportunities of digital marketing and integrate it into an overall marketing strategy to deliver the customer experience that drives business growth.
Talk to us today to discover how a strong digital marketing strategy can be a key driver for business growth.

About Insynth

Insynth Marketing is a leading UK construction marketing consultancy based in Shifnal in the West Midlands. Insynth employ the latest inbound marketing techniques such as construction inbound marketing, to help building product manufacturers grow their businesses by aggressively driving sales lead generation activity.

As the only HubSpot certified agency to major on construction marketing, we bring together construction marketing strategy, digital strategy, website design, SEO, content marketing, email marketing, sales automation, marketing automation and HubSpot CRM implementation to produce successful campaigns and great results for our clients.

Book Your Free Consultation Today