Are Your Construction Marketing Strategies Working?
Getting your construction marketing strategy right can be difficult, right?
Adopting Inbound Sales & Marketing methodologies is not to be taken lightly or casually. Taking some time to develop the right Strategy for Marketing and the wider business is critical to success.
Inbound is not a quick fix to short-term sales challenges, rather a holistic, organisation-wide approach to better serving your markets and customers. It is a long-term strategic approach, proven to provide significant improvements in sales lead generations, sales conversion rates and profitability.
As such, it needs buy-in, from top to bottom within your company, and resources allocated appropriately to the task at hand.
Insynth can assist in planning the move at a strategic level, exploring alignment of sales and marketing teams, allocation of resource, ensuring that your systems are fit for purpose and the financial planning during the transition.
During this phase of your Inbound journey, Insynth Marketing is able to provide support in the following areas;
Strategic Reviews
Strategic reviews are conducted for you to document the options available to achieve your business and personal goals as a business owner. Your business is assessed to identify its' strengths, weaknesses, opportunities and threats.
A Growth Plan is then developed, with your ideal customer at the heart of the thought process.
All aspects of the business are considered, sales, marketing, operations, IT & finance, ensuring that your plan takes a holistic view of your business and how it can best serve the needs of your customers and markets to maximise its performance.
Your Growth Plan will be a detailed document that becomes your roadmap for success. It will be the blueprint for your whole team to perform against and can be a critical document for attracting external finance or investors.
Business Model Review
Is your business model right for the digital age? Is your Value Proposition suitable? Are your Key Partners onboard? Are you tapping into all the new revenue streams available? Are their new distribution channels open to you?
Maybe a fresh set of eyes in and on your business is just what is needed to challenge the status quo and unlock massive potential for growth.
Insynth have a proven approach to reviewing your business model, which is inclusive and based on your team and your capabilities. Isn't it time to explore the possibilities the digital age is presenting to you?
Identify New Revenue Streams
Gap analysis during Buyer Behaviour and Keyword Research can identify untapped opportunities for new product or service offerings.
Likewise, you can uncover new market segments that would be responsive to your offer.
Departmental Alignment
Aligning every area of the business behind the Inbound philosophy is crucial to long-term success.
Every part of the business has to pull in the same direction, focussing on providing an unparalleled level of customer service and solutions.
Insynth delivers assessments, training and workshops to obtain buy-in to the new methodology at all levels of your organisation and provides a unified team, focussed and motivated around the same objectives and goals.
Branding
Does your brand reflect your goals and values? Does it feel relevant to your target market? Maybe it is looking a little dated and needs a refresh.
Insynth provides branding consultancy services to align brand strategy with your business strategy to drive growth.
Systems & Process Development
Aligning the business with customer needs includes reviewing processes and systems to make the customer journey as easy and enjoyable as possible.
Reviewing and modifying business processes and IT systems is a vital phase to ensure the customer experience is enhanced at every stage, from becoming aware of your business to purchase and after-sales service.
Website interface, CRM systems, ERP, finance systems and logistics all need to be aligned, and where possible integrated, to provide the best possible personalised service at every stage of the buying process.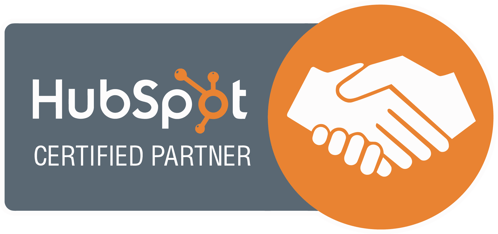 Insynth can advise and support the review of current systems and selection of partners to deliver integrated solutions which work seamlessly and effectively behind the scenes to allow you to focus on looking after your customers and growing your business.
Book Your Discovery Meeting
You have nothing to lose by reaching out to Insynth to see how we can help you make positive changes to your business.
We adopt an entrepreneurial approach and seek out the opportunities in your business, while putting sound plans in place to mitigate risk.
Contact us today to begin your journey to a more profitable future.