So… HubSpot has done it again! From June 15th, HubSpot users will be able to create entry-level websites on HubSpot for free, enjoying fantastic features such as premium hosting, SSL certificate, WAF, and 24/7 security and threat monitoring, with no monthly cost entailed to it. HubSpot has clearly understood the need of growing business for a platform that would allow them to elevate the quality of their website, regardless of the dimensions of their business or their budget.
In 2021, CADAdvantage conducted a survey within the built environment, trying to identify the main sources of technical information among specifiers and, particularly, architects. The results showed that over 66% of architects considered product websites as their first choice when looking for product information and ideas, closely followed by online search engines. Product websites were, indeed, the only resource every single architect surveyed used when researching for a project.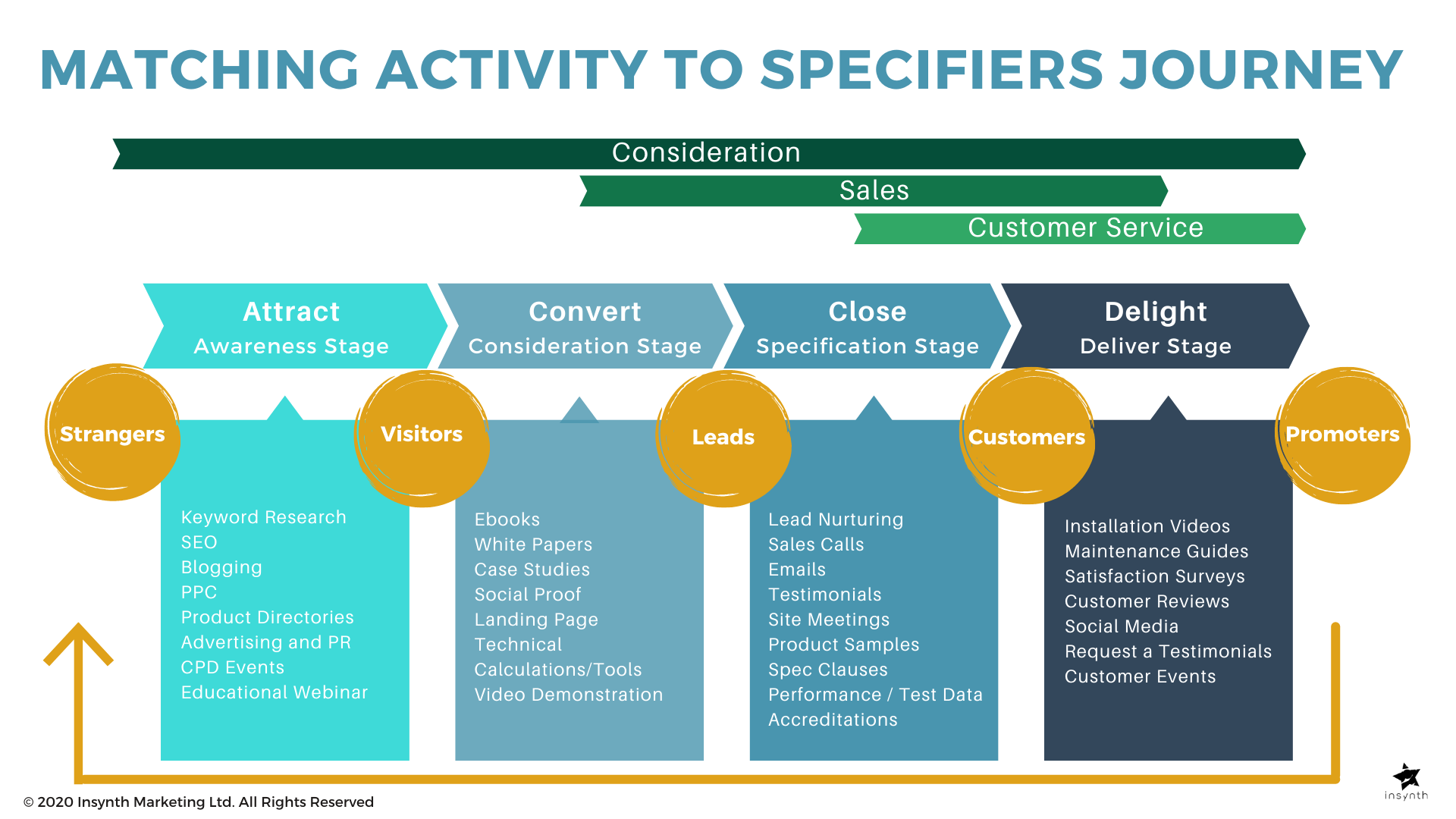 When analysed, these metrics drew some further results! In fact, almost 7 out of every 10 architects choose to use product websites as their main resource because they believe these are the best place to find accurate and relevant technical information. 38% believed email was also a great tool to get technical information, and 31% complemented this resource with phone calls to the manufacturers. Interestingly, only 9% considered meetings with supplier representatives useful.
So, the clear question is, is the design of your building product website optimised for architects and specifiers to find exactly what you are looking for?
Take A Step Back And Review Your Building Product Website
It is likely that you already have a website and that, hopefully, more often than note, you attract people to your website, where they should get a compelling picture of what your building product brand does and, most importantly, how it can help them. Having a website, however, might not be enough. You might want to ask yourself whether your building product website is working at its best or if there are any elements hindering its performance.
If that question seems like a difficult one to answer, HubSpot has made available to all website owners, HubSpot users or not, a compelling and intuitive tool that will assess your website and provide you with a score. HubSpot's Website Grader provides you with an overview of the quality of your website based on four distinctive but essential parameters. The Website Grader will be looking at performance, SEO, responsivity, and, ultimately, security.
If you think these "technical issues" are not quite that relevant, believe us, they need to be addressed! Architects and specifiers are busy professionals, with little to no time to spare trying to dig information from a not-very-user-friendly website. There are four mistakes that we encounter consistently in building product websites that can significantly reduce the chances your company has of getting specified…
#1 Your Building Product Website Is Simply Too Slow
Since Google's Algorithm Speed Update in June 2021, page speed is also a ranking factor. And it is known to be a decisive factor. If your page is not able to keep up with the loading speed of the highest-ranked pages, it will simply not make it among the first results of the search engine. This, according to Infront Webworks, could lead to the loss of 7% of all possible conversions.
#2 Your Building Product Website Is Not SEO-Friendly
SEO… What? The practices referred to as Search Engine Optimisation are the tactics that get your website seen and that made your product searchable. Did you know that 75% of users browsing online will only click the first three results shown by the search engine? This, indeed, make any other pages virtually invisible. If those interested in your brand cannot find you, they might end up finding your competitor instead!
#3 Your Building Product Website Is Not Responsive
In the first quarter of 2021, mobile devices generated 54.8% of global website traffic. And that is without counting tablets! If a customer reaches a business' website and this is not responsive, 1 out of 2 users will feel that the business does not care about their digital experience and will likely keep browsing. In fact, 94% of users recognise not trusting a website if its design is not responsive…
#4 Your Building Product Website Is Not Safe
If you thought hacking was something rare… Unfortunately, this is not the case. Up to 30,000 websites are hacked daily and 64% of companies worldwide have, at least, experienced a cyber-attack in the past. Over 94% of those attacks in 2019 were on WordPress websites! This is due to small websites not ensuring the safety of their sites through HTTPS or HyperText Transfer Securing Protocols.
Can HubSpot Help You Elevate Your Building Product Website?
Yes, it certainly can! HubSpot's CMS or "content management platform" is a website design platform based on the innovative Growth-Driven Design approach, an intelligent and progressive design methodology that continuously optimises and produces data-based analytics, allowing you to improve your site to better cater to your user experience. Whilst most CMS platforms are mainly devoted to hosting content (i.e., WordPress or Wix), the CMS Hub is designed to drive growth.
And, most importantly, it is connected to your CRM! The CMS Hub is a code-free platform that allows you to create a reliable and effective site, helping them deliver a better end-to-end customer experience. Prioritising ease of use and security, the CMS Hub has gathered all the tools you might need to increase and improve your online presence without compromising a big part of your budget and having to commit to endless hours of website maintenance and upkeep.
But, if you are wondering about what the CMS Hub can do, here are some of its key features.
#1 A CMS Integrated to Your CRM
All HubSpot tools include a CRM or a "customer relationship management" system, which allows for the platform to leverage information and gather it in a single source. The CMS Hub contributes to that activity of data gathering by tracking the journey of your visitors within your website, letting you know about the pages they visited, the links they clicked, the content they downloaded, or the blog post they read!
#2 An Easy and User-Friendly Website Builder
As mentioned, you do not need to know how to code to build a powerful website on HubSpot's CMS. With its simple and intuitive drag-and-drop editor, you can customise each page of your building product website without further setbacks. Because of its global CDN architecture, most of the elements available on the editor have a fast-loading time, making sure you are also contributing to your SEO.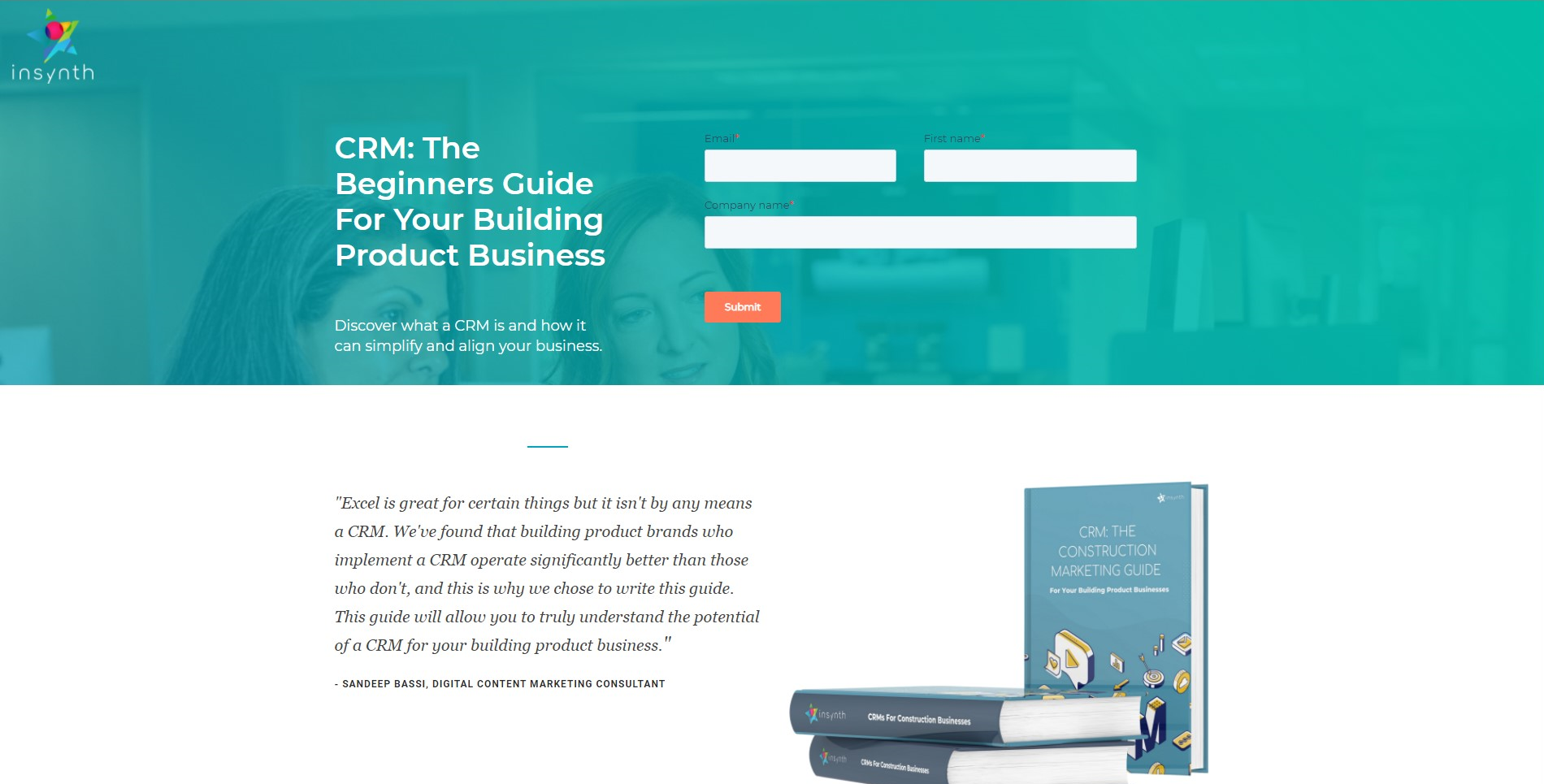 #3 Sophisticated Lead-Capturing Tools
Because of its connection with your CRM, the CMS Hub is designed to bring data into your CRM in a fully streamlined way, allowing you to use tools such as landing pages, forms, and CTAs that visitors to your building product website can use to submit their information. These tools also include live chat, through which visitors can start a conversation with your building product brand.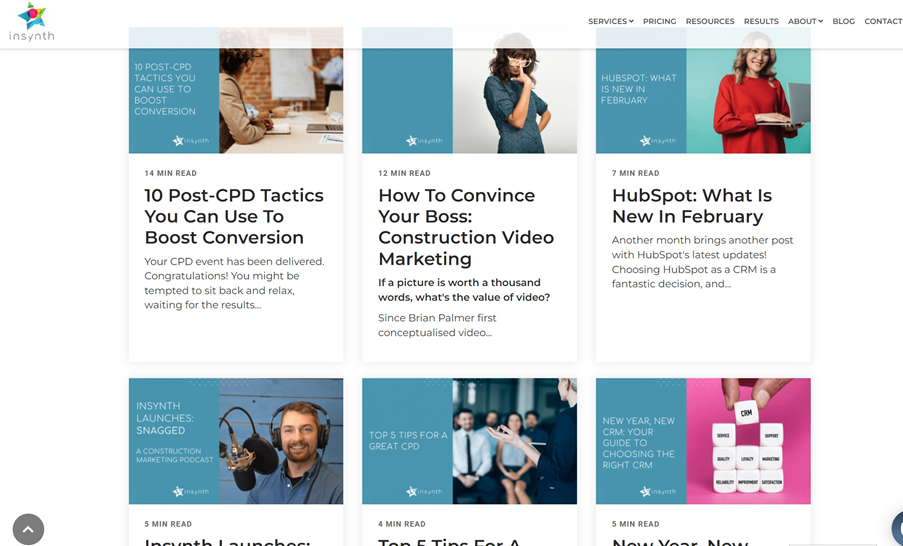 #4 A SEO-Friendly Blog
There are different ways of improving the ranking of your building product website. HubSpot's CMS Hub is designed to put particular attention to technical SEO, work on on-page SEO, and help you engage in SEO-friendly practices such as blogging! Any user of the CMS Hub can have a blog where they share their knowledge and boost the awareness of their building product brand.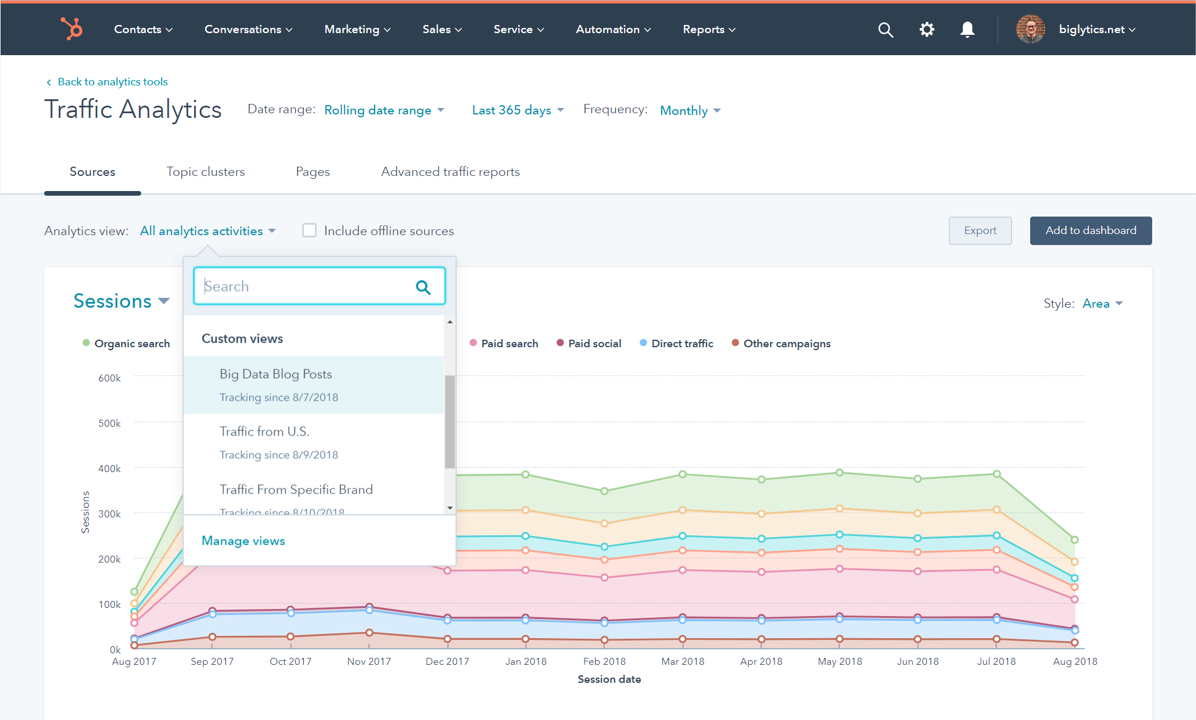 #5 Accurate Reports And Traffic Analytics
Gathering data is an extremely important activity, but no less crucial than appropriately interpreting it. With HubSpot's CMS Hub, you will have access to over 100 readily available reports that will allow you to measure the performance of your website and see the ROI of your building product website. These will help you identify the right metrics, giving you the chance to get deeper insights into the success of your growth strategy.
So, What Is The Next Step?
You might know this by now, with the free version of HubSpot's CMS Hub, this is the most cost-effective CMS currently available, and, unlike other free website builders, it does not require any add-ons or plug-ins that might incur an extra cost. The CMS Hub includes, at no extra cost, some of the most popular plugins for business websites, while offering a CMS that is perfectly integrated with your tech stack.
You are more than welcome to explore the CMS Hub on your own, but bear in mind that, due to expectations regarding website design and quality getting higher and higher, companies are increasing the budget invested in website optimisation and upkeep. An easy way of ensuring your building product website is up-to-speed is to reach out to a marketing agency familiar with digital marketing and your field.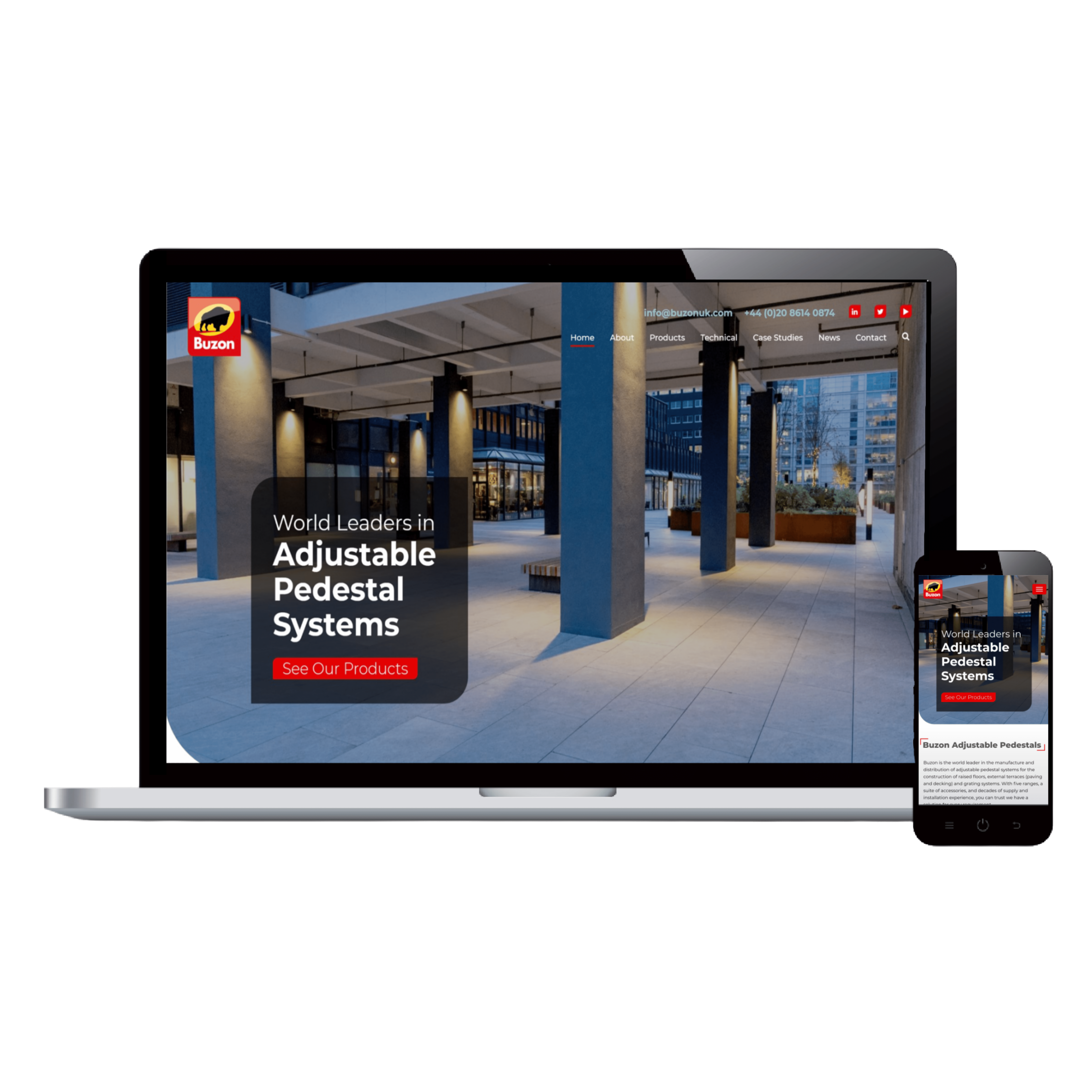 Most people are not aware that, just as doctors specialise, so do marketing agencies! An agency that understands the building product industry will be able to design a well-structured and impactful building product website ensuring it appeals to the right audience. Whilst it might be tempting to reach out to a specialised agency only when a problem comes up, chances are that problem could have been avoided.
About Insynth
At Insynth we deliver a predictable flow of leads, customers, and specifications for building product brands through our inbound marketing approach, proven to reach a technically demanding audience.
We use the latest marketing techniques such as construction inbound marketing, to equip building product companies to grow sustainability in this era of digital transformation.
As the only HubSpot certified agency to major in construction marketing. We have a proven formula of bringing a variety of functionalities together including CRM Implementation, Web Design, Sales Automation, SEO, and Email Marketing to achieve your ultimate aim: Growing your business and gaining new specifiers and customers.