Inbound marketing has proven to be a remarkably efficient tool for creating benefits and helping generate more traffic and leads. As the construction industry becomes more tech-savvy, many companies are deciding to adopt this innovative marketing stance and follow the principles of an inbound marketing strategy. But, are they ready?
When speaking inbound, your best salesperson is, without a doubt, your website. If you are trying to become more inbound-friendly but your website is not optimised, it is likely that users feel a lack of connection when visiting your site. A website designed following inbound principles is focused on providing the right information, to the right people, at the right time.
# 1 Inbound is Research-Based
Gone are the days when creating a new website was simply designing something that looked great. As aesthetically pleasing as it might be, a website designed without your ideal user in mind will not only not serve the needs of your customers, but also negatively impact its user experience. Did you know that 88% of users are less likely to return to a website after a bad web experience?
To guarantee that your website reflects your customers' needs, your research should factor in some phases.
#1 Get to Know Your Clients
Get to truly know past customers and advocates of your brand. A particularly effective way of doing this is by interviewing them! More often than not, users are happy to give you information about what they were looking for when they got to your website. You can ask them about their position or work sector, about what attracted them to you, or even the keywords they used when browsing!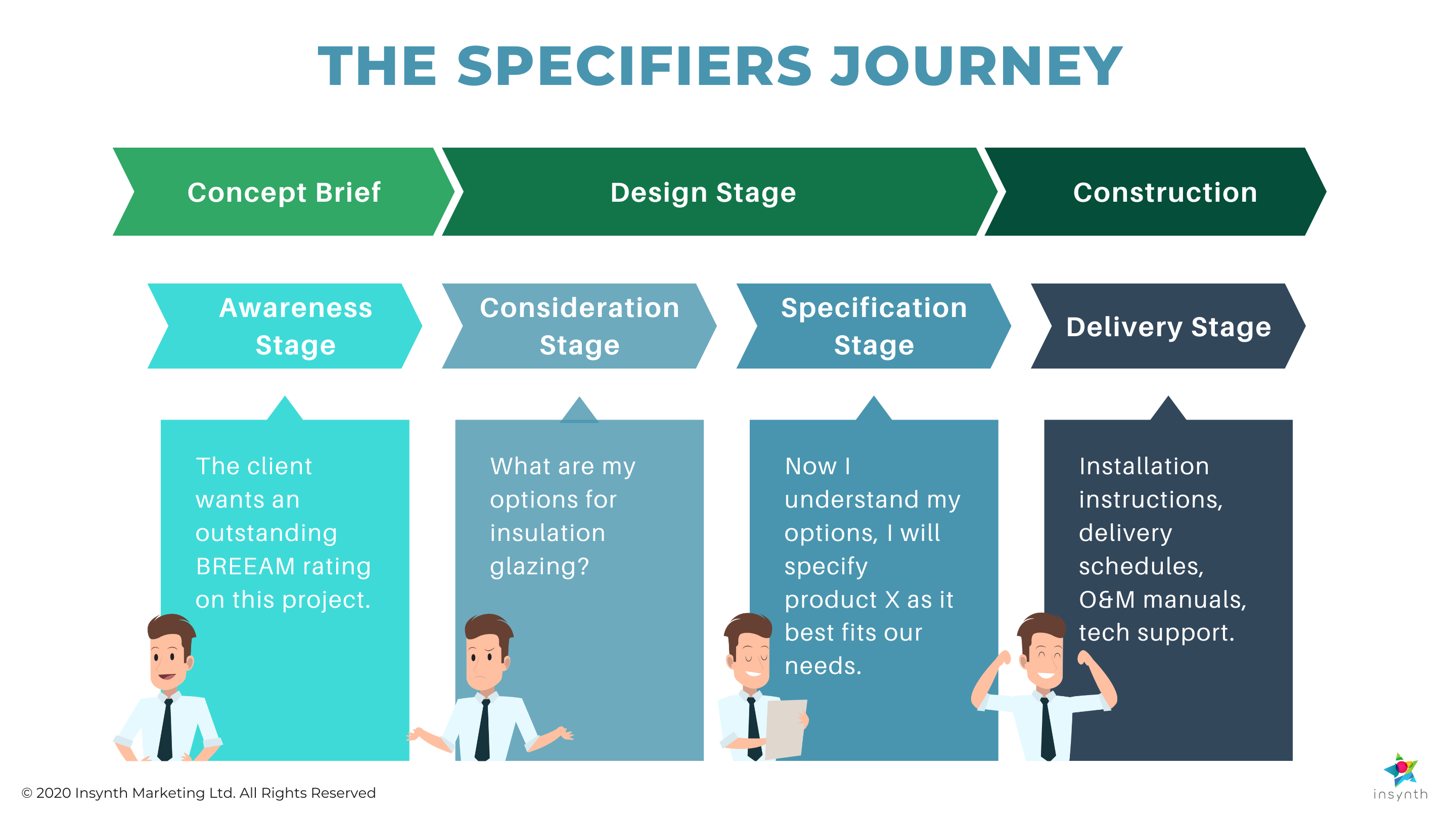 #2 Design Your Buyer Persona
But rest assured, you will not have to interview every single client you earn. With the information gathered through a strategic number of interviews, it is likely that you start seeing some behavioural patterns. You can identify those patterns and design what in marketing is addressed as a buyer persona. Personas take the guesswork out of the process of designing your website.
#3 Watch Out for Your Competitors
Take a peek at your competitors and the way they structure their websites. Far from looking out for things to mimic, think about what you could do differently, what you could do ultimately better. Put yourself in the shoes of a user in their website and start your website journey, identifying the elements that you think are a hit or, in contrast, a miss.
#4 Refine Your Value Proposition
Looking at your competition will also give you clues whether your value proposition is to… broad. Or outdated! Throughout the interviews with your clients, you should get information about what they were looking for when going into your website and make sure your value proposition saturates every aspect of what your company is and how it can help future customers.
#2 Inbound Relies on Identity
Architects tend to have a conservative stand in their specifications. They play safe! But they are also incredibly loyal if you provide them with flawless service. Positioning yourself and your brand not only as a professional and sophisticated company but also as a trusted advisor can secure yourself a long-time collaborator! And remember, your website should align with that aim.
How well does your website reflect your identity?
#1 Define your Brand and Stick with It
If you have done your research properly, your brand should align with your value proposition. And, of course, your core values. The construction industry keeps growing and competition will force you to stand out if you want to be perceived as a thought-leader. Think about your logo, your brand palette, the fonts you are using and the tone of voice you use, do they reflect your brand?
#2 Make an Impactful First Impression
It is known that construction professionals are attracted to visual design, but that does not mean that a generic minimalist picture can captivate them. They come across dozens of technical documents and pictures every day! So, get yourself noticed and invest in custom photography for your website. Favour smaller blocks of texts interspersed with images to avoid an overwhelming layout.
#3 Educate about your Product instead of Selling it
Despite often forgetting it, each construction company is an expert within their field and when it comes to their solutions! Especially if you have carried out some research, you are aware of the challenges your clients are facing and have a deep understanding of how your product has improved your customers' lives. Join the conversation in your field and develop your content identity around it.
#4 Share Your Success Stories
Construction professionals appreciate technical data, but, above everything, they are looking for results. Ensure they can find on your site examples that demonstrate the installation and utilisation of your products from start to finish, building up the trust they have in your product. Success stories from past clients will show your product in a real-life context and bring it closer to your prospects.
#3 Inbound Drives Growth
Whilst traditional website design conceived websites as a project that is built and rarely revisited within the first 5-10 years after the site is up and running, today's digital world asks companies to be much more dynamic. Approaches like the growth-driven design methodology promote the consistent optimisation and tailoring of your website, to ensure it is always performing at its best.
Is your website giving you enough room to grow? If the answer is negative, your website is not serving you the way it should.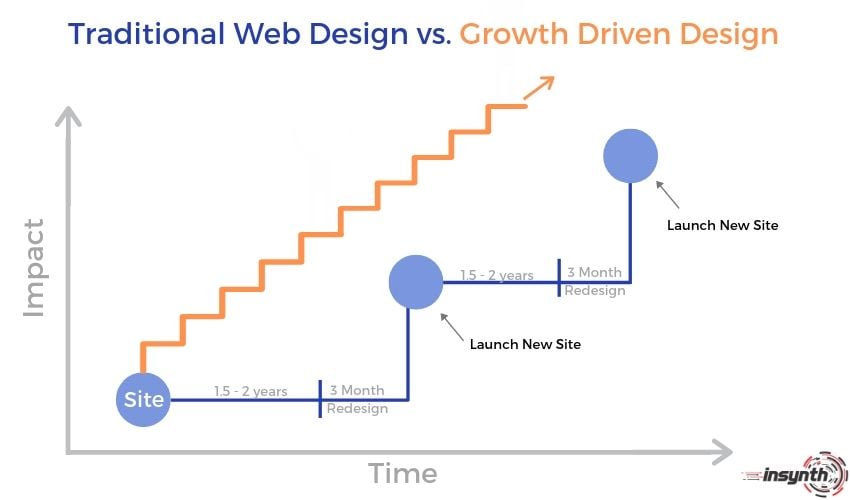 #1 Adopt a Growth-Driven Design Methodology
Your website should not feel constrictive. In contrast, it should accompany you in your growth! It should be your springboard to more ambitious projects. The growth-driven web design approach is an intelligent and progressive design methodology that continuously optimises and produces data-based analytics, allowing you to improve your site to better cater to your user experience.
#2 Prioritise Intuition and Easiness of Use
Always keeping your ideal buyer persona in mind, you should be aware that construction professionals do rarely have time to spare, particularly when it comes to research. To ensure an excellent user experience, you need to design your site to be easily navigable, with content presented in a logical way. If they cannot find what they need at a first glance, they just will look somewhere else!
#3 Understand and Apply your Data
Not only should your website be the starting point in your growth journey, but it should also become your main and most reliable source of user behaviour data. In order to guarantee your site is performing as it should, it is recommended to use analytics tools like HubSpot Reporting or Google Analytics that would measure metrics such as bounce rates, amount of people visiting your site, etc.
#4 Invest in the Right Tech-Stack
As HubSpot partners, we build our websites using the technological resources that would allow our clients' sites to grow with them. With that in mind, we use HubSpot's CMS Hub in our web design projects. The CMS Hub is able to track the journey of your visitors, giving you the chance to segment your audience based on their interests and to better target them through your marketing efforts.
#4 Inbound Gets You Seen
Sadly, SEO is often forgotten when designing your website. Truth is, SEO is not something to be overlooked. I cannot imagine anything more frustrating than spending anything from £7K to £20K on your new website for it to be virtually invisible! Web design is not about looking good anymore, but about being found and appearing first on Google's SERPs.
Did you know that 75% of people browsing on Google would not click on a page that is not ranking in the top three?
#1 Audit your Website
You can prevent some of the most common SEO mistakes by auditing your website periodically. Conducting an audit does not need to be complex or expensive and, in fact, can be effectively done through free tools available online, like our very own Website Grader. This tool will give you information on your site's performance, SEO, mobile responsibility, and security.
#2 Bullet-Proof Your Technical SEO
Once you have audited your website, you might want to double-check your technical SEO. That's it, all the elements that will make search engines rank you higher on their results pages. You can also use free tools such as SEMrush and Moz to understand the health of your technical SEO or, alternatively, reach out to professionals for them to conduct an SEO research piece for you.
#3 Optimise your On-Page SEO
Ensuring your website is easy to navigate, as we advise above, should not force you to sacrifice the elements that will make search engines find you. It is essential that your pages speak in a language that mimics the keywords and phrases they use when searching for solutions. These keywords will help you strategically rank higher and boost the traffic on your site.
#4 Start Blogging
If you have not yet considered starting blogging, we highly encourage you to do it. Blogs are a fantastic way of showing your expertise on a particular topic and increase your chances to be featured by search engines. Your content should be optimised and aligned with the research we have laid out throughout this blog post, generating the connections Google looks for when ranking content!
About Insynth
At Insynth we deliver a predictable flow of leads, customers, and specifications for building product brands through our inbound marketing approach, proven to reach a technically demanding audience.
We use the latest marketing techniques such as construction inbound marketing, to equip building product companies to grow sustainability in this era of digital transformation.
As the only HubSpot certified agency to major in construction marketing. We have a proven formula of bringing a variety of functionalities together including CRM Implementation, Web Design, Sales Automation, SEO, and Email Marketing to achieve your ultimate aim: Growing your business and gaining new specifiers and customers.
Book A Free Consultation Today