Labelled by most as one of the slowest to adopt digital transformations, construction doesn't have the best relationship with digital.
However, with 9 in every 10 architects choosing to use Google as their primary and, often, only tool, to research new products and solutions, the sector is finally catching up with digital innovation.
Considering that the construction sector has often been pointed out as the strongest resistance to digitalisation, construction leaders might have felt that technological adoption was what they needed. Technology without methodology, however, can see its effectiveness hindered.
In this blog post, I will address the challenge that building product manufacturers are facing as they are asked to update their processes and current strategies, implementing modern tactics that support their new business goals. To successfully transition, the sector needs to understand not only the software being introduced but also the methodology shift that accompanies it.
What Does Inbound Mean For The Construction Industry?
When Insynth first introduced the inbound methodology to the UK building product sector, it was a fairly new way of thinking about outreach. Inbound presented a holistic take on marketing, sales, and operations, creating a powerful system that allowed companies to grow their awareness of their brand and, ultimately, improve their visibility.
Inbound frames growth within a flywheel model that turns total strangers into promoters of your brand by focusing on attracting, engaging, and delighting them. For the flywheel to work successfully, different elements must be perfectly aligned, from the design of your website to your SEO strategy, your paid advertising, your social media, and your PR.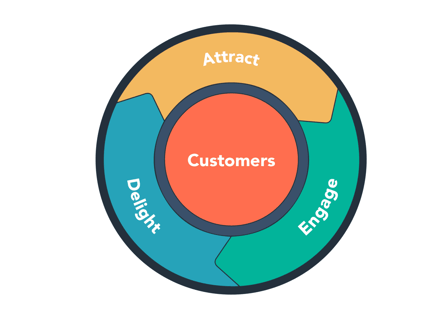 These components work together, like the mechanisms of a clock, to improve the visibility of your brand and increase the chances that you will be found online by that 98% of specifiers that uses Google exclusively when researching. Alignment, consequently, is key! Not getting the elements right can negatively impact the efforts of your company and undo the great work done in other areas!
Inbound might seem like a common-sense approach, but it is a highly technical field, and time and money can easily be wasted if changes are done without structure, without a strategy and, more importantly, without a solid understanding of what inbound can do for the growth of your building product brand.
Why Is Inbound Different?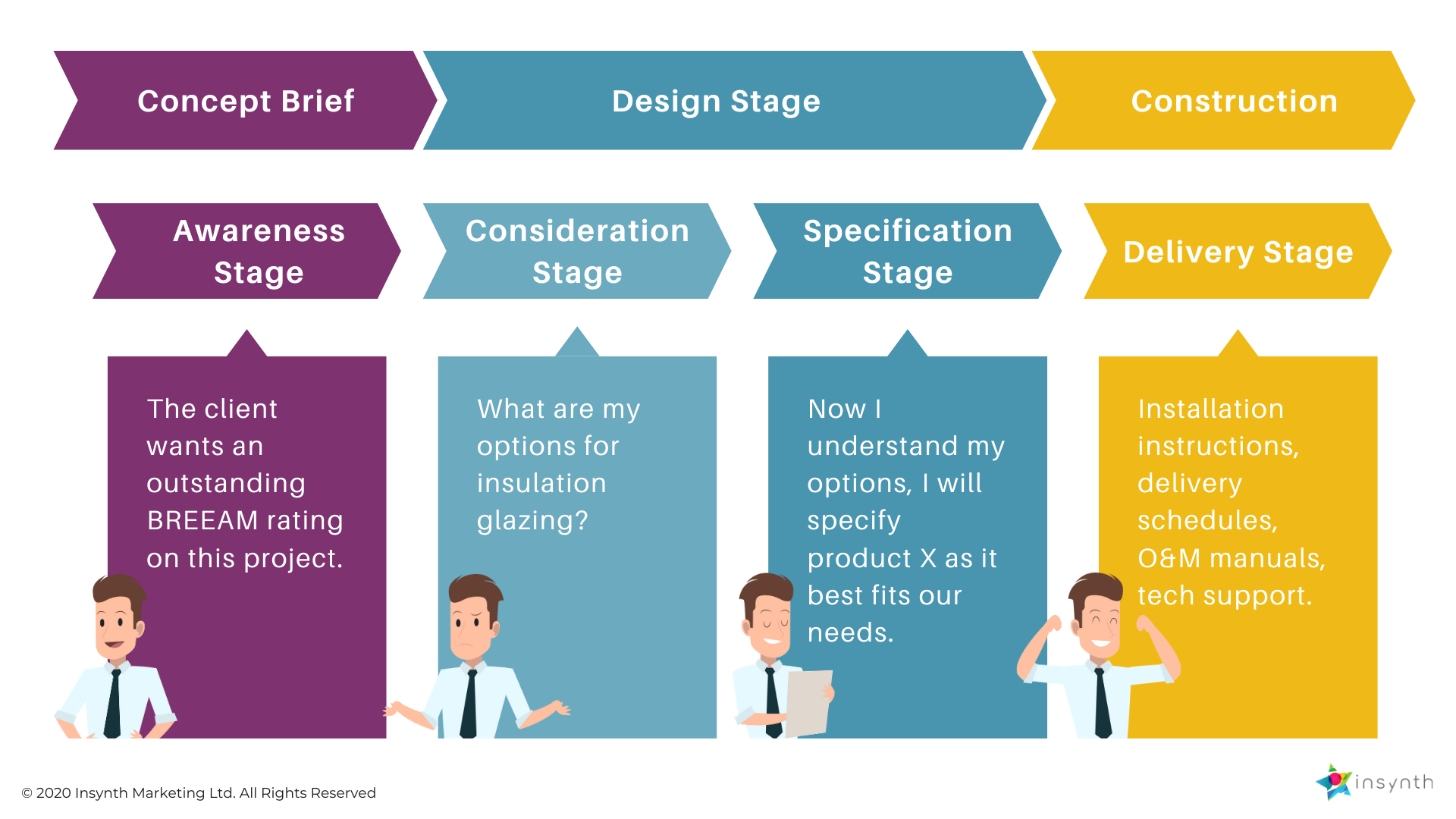 #1 Inbound Is Research-Based
Leading an effective inbound strategy will require you to have a clear picture of not only your industry, but of your audience. Inbound asks businesses to provide customers with valuable and relevant interactions, for which it is needed that they truly know who they are speaking to. This knowledge can be achieved through research that allows you to define your persona.
This information should help you identify behavioural patterns, as well as demographic trends, that will provide you with some insights regarding the group your advertising efforts should target when looking at growing your building product business. Within inbound, every action should be preceded by the questions of what and why.
#2 Inbound Is Data-Driven
But research should not be something that is present only in the early stages of your strategy. Every decision you make regarding your company should be data-driven and, therefore, should rely on trustworthy sources. Numerous software can be used to monitor different metrics, including analytics tools like HubSpot Reporting or Google Analytics.
As HubSpot partners, we recommend our clients to adopt HubSpot together with the inbound methodology, making sure that their software is designed following the same principles that they want to apply to the growth of their business. The different features on this platform allows for compelling reporting that can make a difference when assessing the direction of your growth strategy.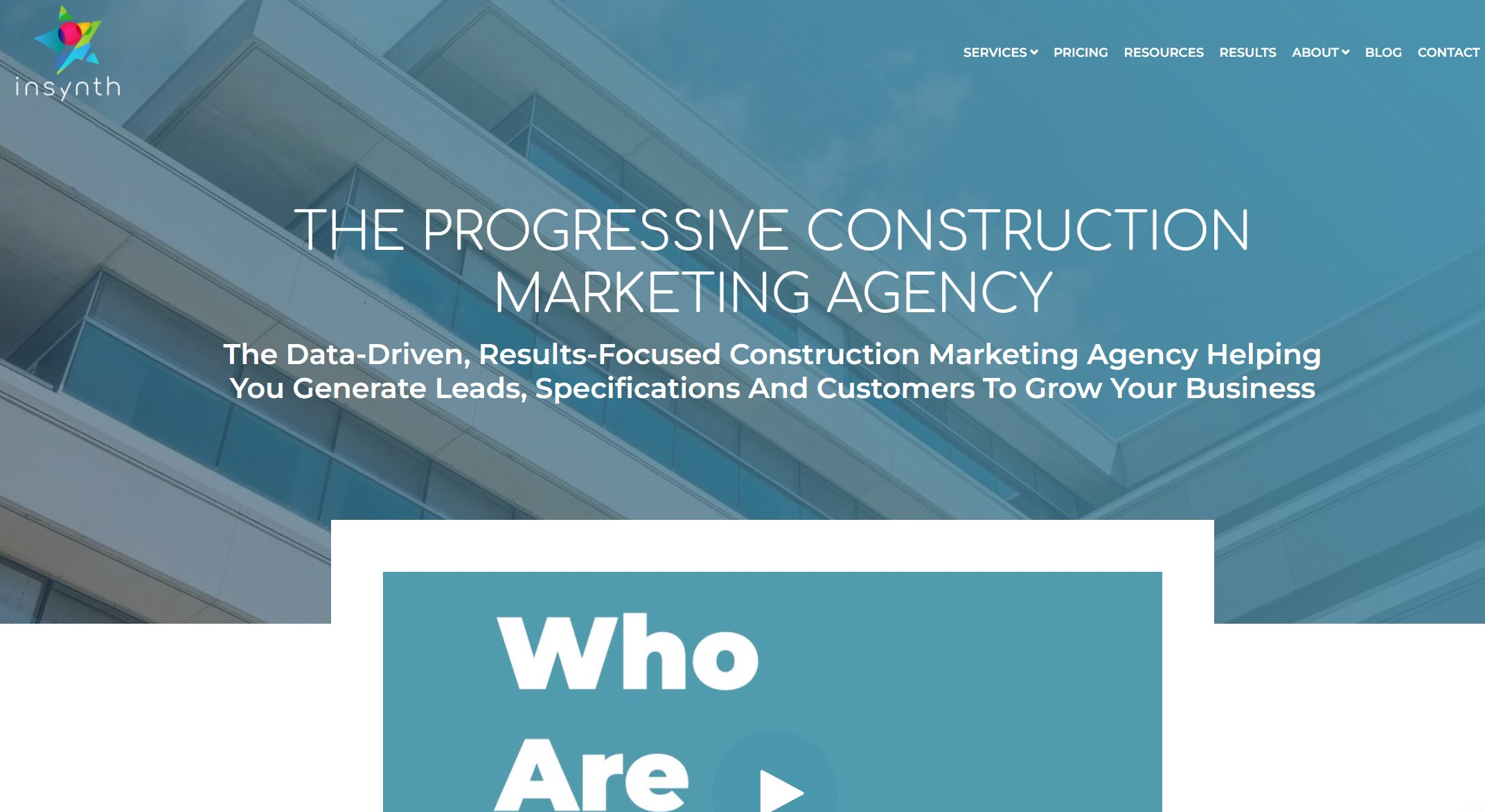 #3 Inbound Builds Identity
With the main goal of inbound being attracting specifiers to your content, the inbound methodology empowers businesses to work on their identity, on what makes them stand in the crowd. An essential element that inbound will ask you to look at is your value proposition, making sure that it saturates every aspect of what your company is and can offer.
Even if often forgotten, specifiers tend to have a conservative stand in their specifications. Positioning yourself and your brand not only as a professional within the sector, but also as a trusted and sophisticated advisor could secure you a long-time collaborator. How well does your brand currently communicate what you can offer to the construction industry?

#4 Inbound Boosts Awareness
If knowing that 9 out of every 10 specifiers depend fully on Google when looking for products and solutions to specify was not enough to get building product manufacturers thinking about their SEO, only 25% of the people browsing on Google will click on a page that is not part of the top three on Google's SERPs. This means that your brand is in clear jeopardy if it lacks domain authority!
There are different ways of improving website rankings and, luckily for those that have adopting inbound, the inbound methodology gathers all of them. Inbound encourages brands to check their technical SEO, work on their on-page SEO, and engage in SEO-friendly practices such as blogging! Your content should be aligned, again, with your research!
#5 Inbound Promotes Education
Ranking higher on Google will provide any building product brand with greater authority that, nevertheless, should also be reflected on their content. Each manufacturer is an expert within their field and, most importantly, when it comes to their solutions! At this point, it is important that the content you produce positions you as a thought leader within the sector.
If you have carried out some research about your product, this should be clearly available for anyone wanting to take a deeper look at your products. Technical expertise should not, however, be mistaken for jargon. Specifiers do rarely have time to spare, particularly when it comes to research. If they cannot find what they need at a first glance, they just will look somewhere else!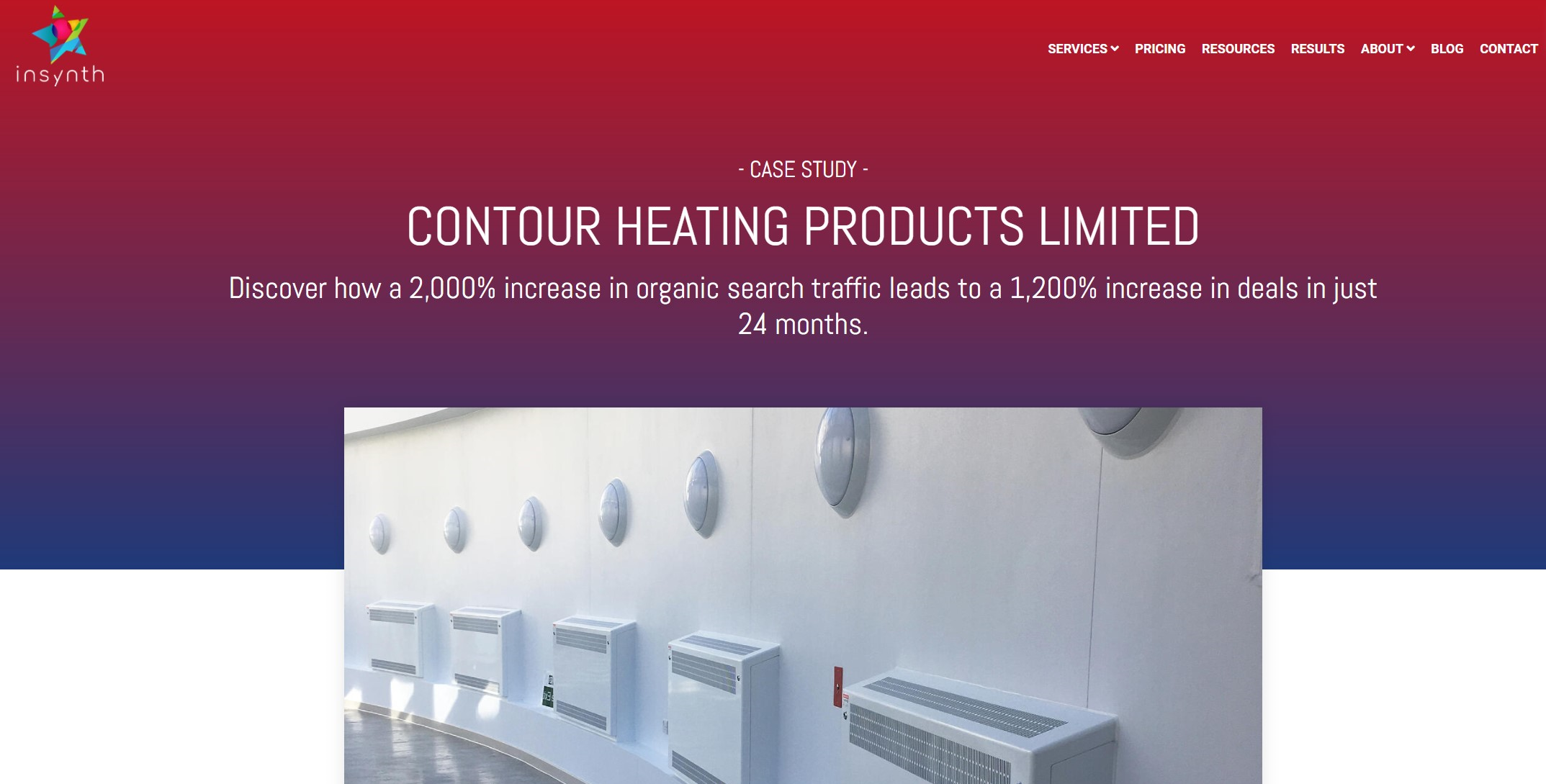 #6 Inbound Celebrates Success
But, if accurate and sophisticated data is not enough to convince specifiers that your solutions are worth looking at, inbound allows building product manufacturers another way of attracting their attention: sharing success stories. At the end of the day, even if interested in technical data, above everything, specifiers are looking for results.
The inbound methodology proves the efficacy of offering examples that demonstrate the installation and utilisation of your products from start to finish, building up the trust specifiers have in your product. Success stories from past clients will show your products in a real-life context and bring it closer to those that might be interested in purchasing them.
#7 Inbound Allows Room For Growth
While the inbound methodology has been praised for several reasons, there is still one characteristic for which inbound is highlighted: it leaves you room to grow. The principles that your growth-strategy follows should provide you with the tools to build a confident brand that speaks directly to those that are interested in listening. It should not feel constrictive or limiting.
This mentality focused on constant growth and consistent learning is what truly makes the difference for those companies adopting inbound, showing them the value of aiming for the continuous improvement of your brand. If accompanied with the right software and, therefore, powered by data-collection and research, results will come through almost automatically.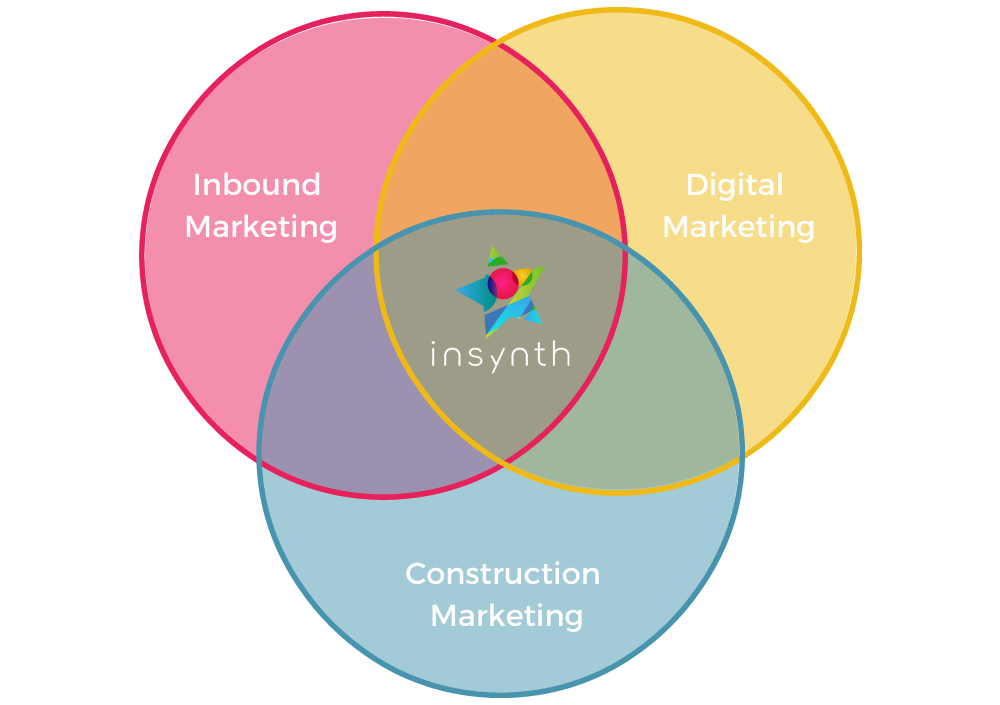 Why Should You Choose An Inbound Marketing Agency?
If you are looking at adopting inbound, it is important for you to know that you do not need to do this alone. Despite the construction industry having issues at catching up with the digital area, inbound can already make a difference in the sector. For that, having the support of an inbound-specialised construction marketing agency could be essential.
When considering different agencies, it is key that they prove their knowledge on the inbound methodology. As mentioned before, inbound might seem straight-forward, almost driven by common sense but, if not done properly, it could lead to resources being wasted. An agency that asserts itself as an inbound agency must offer four core services.
An inbound-driven agency should have the ability to generate traffic to a website through SEO, blogging and social media sharing.
An inbound-driven agency should be able to develop the premium content needed for their clients to capitalise on that traffic by building landing pages and managing online lead generation efforts.
An inbound-driven agency will need to be able to construct targeted lead-nurturing campaigns aimed at converting those leads into customers.
An inbound-driven agency should be able to iterate and improve consistently, with analysis and measurement present at every step in the process.
To read more about choosing the right construction specific marketing agency for you, you can check out our free guide.
About Insynth
At Insynth we deliver a predictable flow of leads, customers, and specifications for building product brands through our inbound marketing approach, proven to reach a technically demanding audience.
We use the latest marketing techniques such as construction inbound marketing, to equip building product companies to grow sustainability in this era of digital transformation.
As the only HubSpot certified agency to major in construction marketing. We have a proven formula of bringing a variety of functionalities together including CRM Implementation, Web Design, Sales Automation, SEO, and Email Marketing to achieve your ultimate aim: Growing your business and gaining new specifiers and customers.