Now, this may seem obvious to some but the most vital factor specifiers consider when selecting a product is its technical performance. But, if this is the case why do so many building product brands get it so wrong?
Let me show you what specifiers are REALLY looking for.
The One Thing Every Specifier Needs
Clear benefits of your product. Communicating the benefits of your product in a clear and succinct way is essential for architects and consultants to understand products advantages offering over those of your competitors.
Content marketing is your secret weapon when doing this as it enables you to effectively streamline your offering and package it in a way that specifiers find useful. Whether that be through blogs, videos, creative copy, digital CPDs, or ebooks content is a proven way to reach a technically demanding audience.
The Harsh Truth About Content In Construction
Let's face the facts here.
Specifiers do not know or care which brand they'll specify… I know what you're thinking "but my brand is different" unfortunately that isn't the case, let me explain.
Only 26% of specifiers begin their search vaguely knowing who they'll end up specifying. (with 18% going directly to a specific website and 8% to an internal library database).
This means 74% of all architects and contractors are UNDECIDED to which product they'll specify and in a time where more specifiers are resorting to Google to conduct research instead of attending traditional CPDs. The answer is simple – content.
Engage With Specifiers Who Need Your Product

Architects and contractors are particularly unique creatures – they are as technically demanding as you get - they want all the information they need in an easy and accessible way. Immediately. When shaping your offering consider streamlining and packaging these points:
The technical performance of your product
Simplicity in finding all the information specifiers need
How alternative products compare to your own
How easy is it for specifiers to find your brand online
The speed in which you respond to technical questions
Your websites user friendliness


As consumers we've been spoiled by the power we have over brands. Need a Taxi? – Uber. Hungry? – Deliveroo. Cheap prices? – Amazon.
Specifiers are no different.
There are around 5,000 building products in the average construction project, and with 80% of specifiers working on 1-15 projects a year – you can't expect a specifier to dedicate a majority of their time trying to understand yours. It's not possible.
Give them the information they need easily… And please, reserve industry specific jargon – specifiers want to understand your product not be bamboozled by it.
What Content To Use
The ideal building product brand will use a range of content to interact with their prospects throughout the sales cycle, this is called lead nurturing.
The aim is to attract, engage and delight your prospects in a cycle which grows your business. Different stages of the cycle will require different types of content. See below.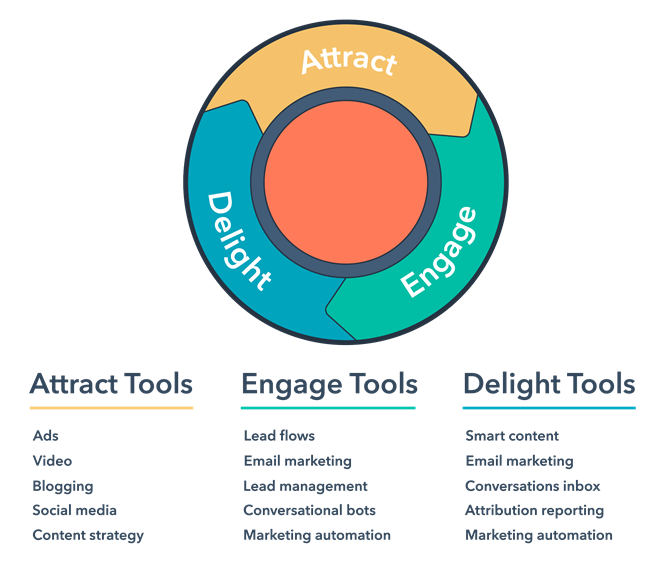 The Game Changer
There is one form of content that is set to completely change the way building products brands get specified: video.
This year 81% of all internet traffic will be video, not just social media, EVERYTHING on the internet. Let that sink in.
A well strategized video cuts to straight to the point.
It's quick and easy for the specifier to consume and more importantly, they can conduct deeper research into your product while they are consuming your video content, it's a win win.
Video proposes a great opportunity for those willing to adopt and implement it. But don't take my word for it, take a look yourself:
Conclusion
Content is your secret weapon to reaching a technically demanding specifier. Ultimately people like to make decisions on their own and in a time where traditional CPDs and tradeshows are no longer possible you need to give architects and contractors the information they need at the places which they are looking for it.
About Insynth
At Insynth we deliver a predictable flow of leads, customers, and specifications for building product brands through our inbound marketing approach, proven to reach a technically demanding audience.
We use the latest marketing techniques such as construction inbound marketing, to equip building product companies to grow sustainability in this era of digital transformation.
As the only HubSpot certified agency to major in construction marketing. We have a proven formula of bringing a variety of functionalities together including CRM Implementation, Web Design, Sales Automation, SEO, and Email Marketing to achieve your ultimate aim: Growing your business and gaining new specifiers and customers.