In a nutshell, video marketing is promoting your product and service with video. However, as video marketing becomes more powerful and popular, the definition has become more complicated.
Brian Palmer first conceptualised video marketing with the birth of television advertisements around 70 years ago, and since then we have seen the video marketing model take off. The potential for businesses to connect with their stakeholders through video is much broader now.
Today, countless numbers of platforms offer video – Instagram, YouTube, LinkedIn Stories, Facebook Live – where companies share their online videos with existing and potential customers to achieve their goals.
With so many avenues to share video, from substantial national TV ads to user-generated content, It can be challenging to understand what kind of video marketing strategy is best for building product company and why there's a hype around it in the first place!
But let me simplify it for you, this is how to optimise video marketing for your construction company.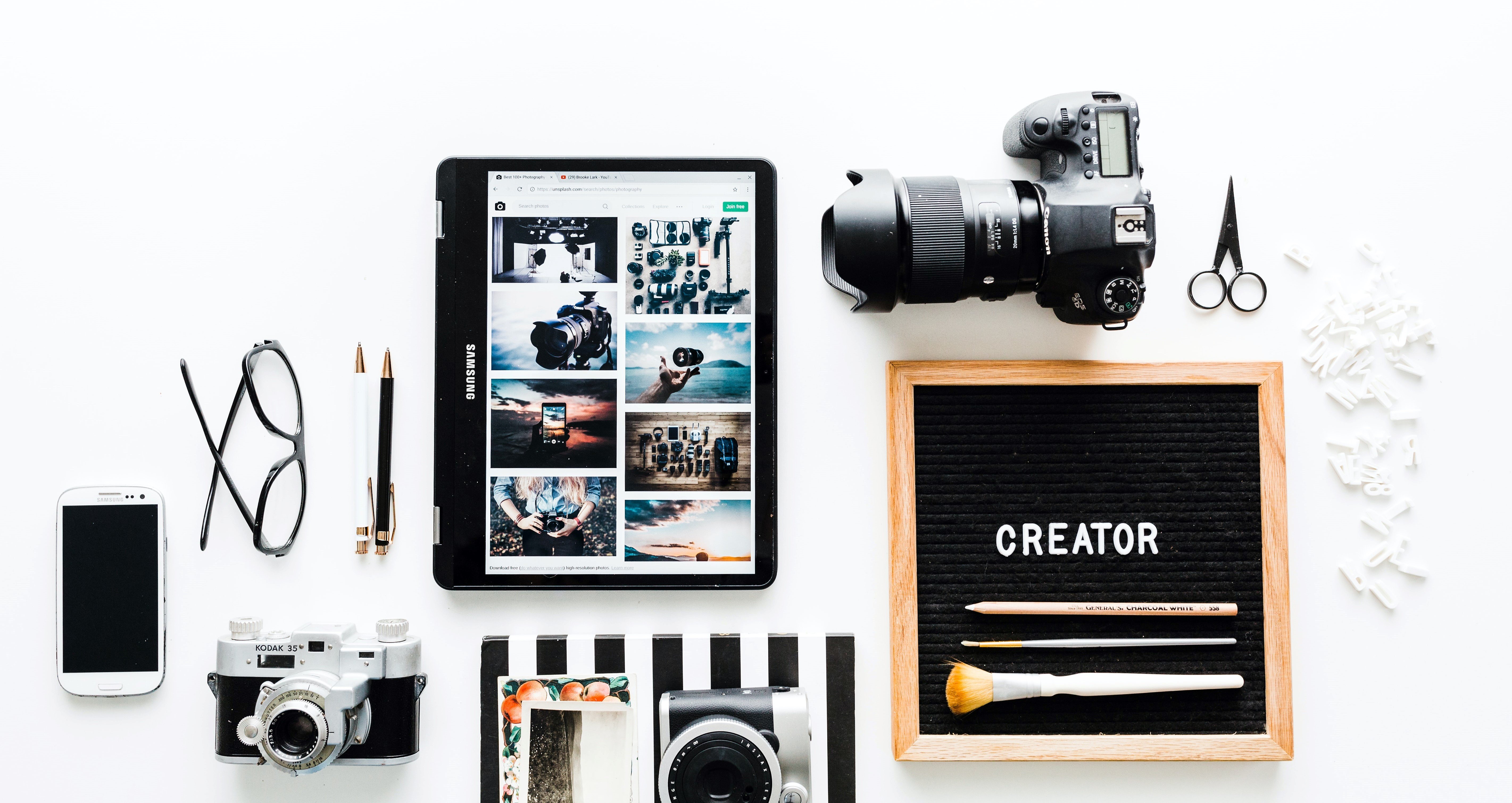 Benefits Of Video
Firstly, why do videos work so well? … Well, although most people believe videos are a great way to waste money, they are instead a great way to generate it. However, lets face it, most construction companies are years behind.
Just imagine bringing a video optimised marketing plan for your construction company to a stagnant minded Marketing Director… That'd be like telling a neurosurgeon he could cure his patients through the mystical power of crystals.
… However show your MD, CMO or CFO these following figures and if they don't change their mind, put them into contact with me!
85%

of businesses use video marketing.

Video CPDs are certified by RIBA to gain CPD points.

Landing page videos increase conversions by up to

80%

.
By 2021

82%

of all internet traffic will be video… Not just social media. Everything on the internet.

90%

of customers say videos help them decide to buy a product.

72%

of people would rather learn about a product through video.

B2C Video is mobile, B2B video is desktop.

Video shortens the sales funnel.

Video can build trust faster than any other form of marketing. Trust is what drives customers to buy from you, recommend you to others, and become a brand loyalist
If this didn't make you think twice about construction marketing videos, then I may have to use the mystical power of crystals to convince you.
Thought Leadership Videos
A thought leadership video is a useful way to establish your brand as a specialist within your niche. These kinds of videos are traditionally delivered as a high-level overview by your in house professionals.
The most prevalent thought leadership video inspires your audience and challenges their angle on doing things. But most importantly, it solves their problems.

These videos are usually found near the top of the funnel as they are great if you are looking to establish yourself as a leader in your industry.
Due to their sharable nature, they can quickly strengthen your brand and build community amongst your customers an potential customers by inspiring conversation and engagement.
CPD Videos
Decrease the amount of effort in your CPD obligations. A construction CPD is an avenue for specifiers, architects & other construction professionals to learn about an audited CPD & log activity - anywhere, anytime. However, this entire process can become tedious and time-consuming, and although there are many requirements to CPD's, being tiresome isn't one of them.
An excellent way to streamline this process is to digitise your CPD through video - An interactive and engaging way to cover your CPD requirements, and the best part about it, video CPDs are a RIBA certified way to gain CPD points.
80% Videos in 5 easy steps
Sales we haven't forgotten about you, video can also streamline the sales process.
Think of all the questions your sales team receive in their first meeting/call with a potential customer; I can guarantee 80% of those questions are exactly the same.
IMPACT conducted a study where they asked hundreds of companies about this particular instance, and the results were unmistakable. Most individuals said that 80% of the questions asked in the first call were the same.
This is where an 80% video completely changes the game.
An 80% video is primarily a sales video that aims to answer 80% of the questions that your prospect generally ask in the first meeting - this video is then assigned to prospects to watch before you get down to business. This shortens the sales cycle and means your sales team can do what they do best… Sell.
So how do you make an effective 80% video that answers your specifiers questions?
Step 1: Sales Team Discussion
Gather your sales team together as they are the ones interacting with prospects on a daily basis so they'll have the best idea of the questions that crop up more often than others.
Step 2: Question Identification
Identify the questions being asked repeatedly, the ones that make you think to yourself "Come on, this question again!"
Step 3: Prioritise Questions
List the questions highlighted in step 2 in order of frequency – this way; you can identify the problems which need to be answered urgently.
A great tip here is to be transparent. Sometimes you may not want to answer the cost of a product or service without understanding the full scope of the project with the fear of scaring your prospects away. Sometimes we may not want to give too much information away just in case a competitor gains access to the video. Or maybe you feel the truth will turn your prospects cold?
However, by answering these questions, you ensure the prospects that remain interested are genuinely warm leads. Truth and transparency is the best way to build TRUST. It's the main reason people buy anything. Transparency is vital, because if you aren't offering your prospects the answers they need, then they'll go elsewhere…
Step 4: Sales Team Make 80% Videos
This may seem daunting, however, it doesn't need to be. A simple video recorded on your your webcam will do the job. After all it's an A to B communication so a more personal feel would really add into the overall aesthetics.
Step 5: Insert 80% Video Into An Email Before A Call
The last step is to send the video to a prospect before a call and watch the magic!
Frequent 80% Video Mistakes
Turning 80% videos into a self-serving device to pitch to prospects can be a tempting idea; however, you must resist.
It can come off disingenuous and quickly turn your lead cold. Yes, I know the aim of the game is to communicate your value but, if your viewer realises they're being sold to instead of having their questions answered you won't only lose the prospect but they'll mentally blacklist you, thwarting any future attempts to convert them into a customer.
Help. Educate. Build trust!
Video Hosting
This is a new aspect to video marketing on the whole. Not just in construction marketing.
Service's such as Vidyard – a software which host and analyse video performance on multiple platforms, is a game-changer.
This enables you to thoroughly understand the role video plays within your sales and marketing funnel, giving you detailed analytics and usable data to generate more leads.
And that's not the best part.
Vidyard comes with a HubSpot integration which means you can use both Vidyard and HubSpot simultaneously — using HubSpot's world-class CRM and Vidyard's revolutionary video performance tracking system to create a truly dynamic video marketing campaign.
I have been generating video content for over seven years, and I can conclusively say video marketing in 2021 for construction companies without software like Vidyard to analyse video performance and a central CRM system like HubSpot to house data is a recipe for disaster…. And worst, dare I say it… A waste of money!
You NEED to know what your video is doing on a fundamental level, 'views', and 'likes' are no longer enough to cut it in the construction industry for 2021.
Website Video
Now, this is probably an over-explained topic. But let me add a different spin to it.
People browsing the internet have short attention spans, and they're getting shorter year on year. Videos allow specifiers and visitors to consume more content, faster.
Words get you ranking. Videos increase prospect conversions.
Visitors are more likely to engage with videos than static content, so creating an interactive and engaging video is a must in 2021.
To put this into context, we watch 1 BILLION hours of video on YouTube every day. This means in just eight days we've watched more hours of video than there are people on Earth. Pause. Read that again.
Websites are no longer static brochure sites. They are a dynamic living breathing part of your marketing and sales team.
Cameras And The Tech Stuff
Having decided to go forward with video marketing for 2021, you'll need to now think about the equipment and software you'll need to make it happen.
Okay, so you've probably heard that your mobile phone is good enough to film professional videos with right? Well sorry to let you down but they aren't.
Yes, mobile phones have come a long way in recent years, but they are still a significant way behind cameras.
In short, you'll need a decent camera, sound equipment, and lighting; however, we've done the leg work for you. Here is our equipment list for reference:
Equipment
Camera A – Sony A7iii
Camera B – Sony a6400
Lens A - Sigma 28 -70mm 2.8
Lens B – Sony 16 – 50mm 2.8
Neewer Tripod x 2
Neewer LED 660 x 2
Neewer LED 440 x 2
Neewer Ring Light x 2
Rode Wireless Go
White Back Drop 3metres x 3.6metres
Backdrop Stands
DJI Mobile Gimbal
Podcast Mic x 2
Microsoft Surface Book 3
Software
HubSpot
Vidyard
Adobe Creative Suite
Our equipment list may seem extensive at first glance, but this is just for reference.
Perhaps you may consider your options doing in house video or going to an agency
No matter which option you go with, video is a must in 2021 for construction companies in order to stay ahead of the game.
Conclusion
Video marketing is the best kind of marketing to establish trust between you and your specifiers, and it can shorten your sales cycle if optimised correctly. With that being said, it's not a replacement for organic inbound blogging.
Words get you ranking. Videos increase prospect conversions.
Blogging and video marketing in conjunction with each other, is a great way to generate organic engagement and conversions.
Want to learn how to accelerate your video marketing strategy in 2021? Why not talk to one of the experts at Insynth today.
About Insynth
Insynth Marketing is a leading UK construction marketing agency based in Shifnal in the West Midlands.
They use the latest inbound marketing techniques such as construction inbound marketing, to support building product companies to grow their business by proactively driving sales lead generation activity.
As the only HubSpot certified agency to major on construction marketing, we bring together construction marketing strategy, digital strategy, website design, SEO, content marketing, email marketing, sales automation, marketing automation and HubSpot CRM implementation to produce successful campaigns and great results for our clients.