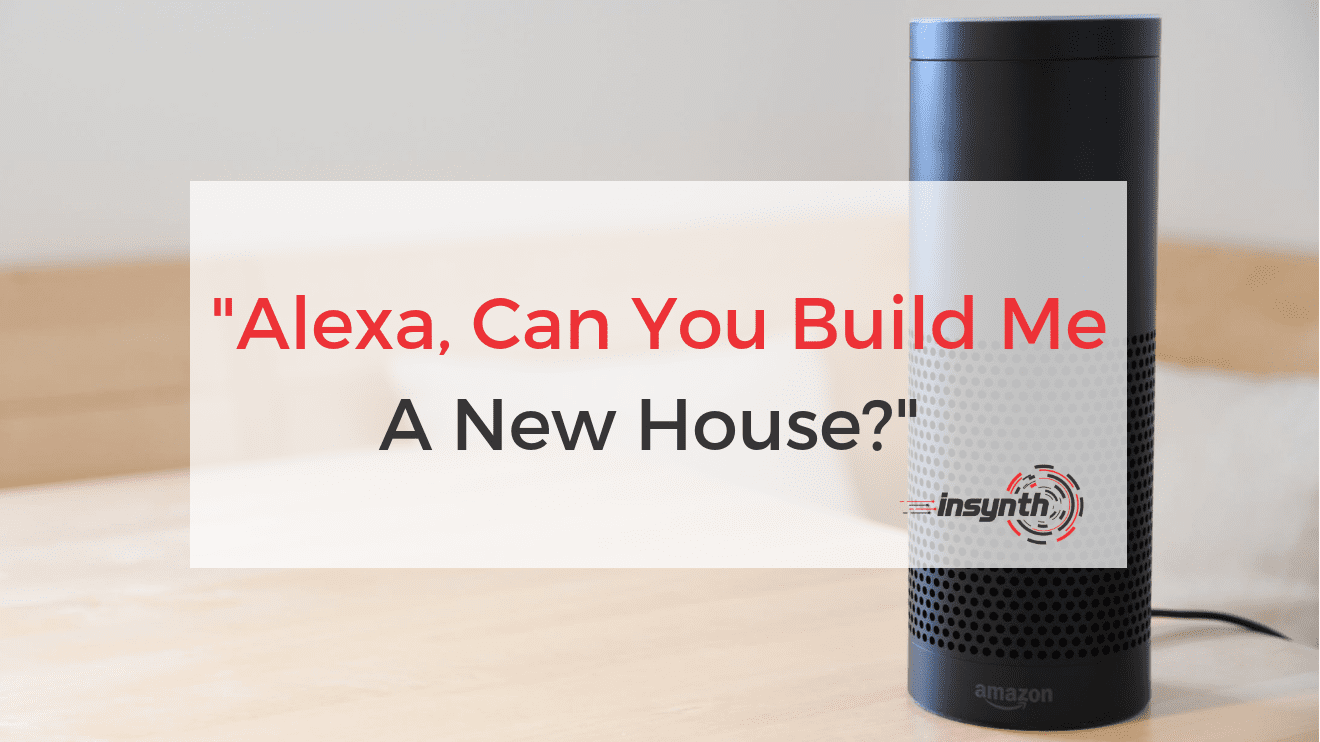 It's late, you've run out of teabags and the in-laws are coming in the morning. The shops are shut for the night and you have a million things to do tomorrow before the family arrive.
No problem! Just shout "Alexa, order me a packet of tea bags" safe in the knowledge that by the time you mother in law pulls up outside your tea caddy will be freshly filled and you won't have had to brave the supermarket to achieve that.
Now imagine you want to move to a new house and you can't find quite what you're looking for on the market. Why can't you just ask Alexa to build you a house?
Well, with Amazon Fund making a move on the construction industry you may soon be able to do just that. Read on to find out more…
Alexa In The Construction Sector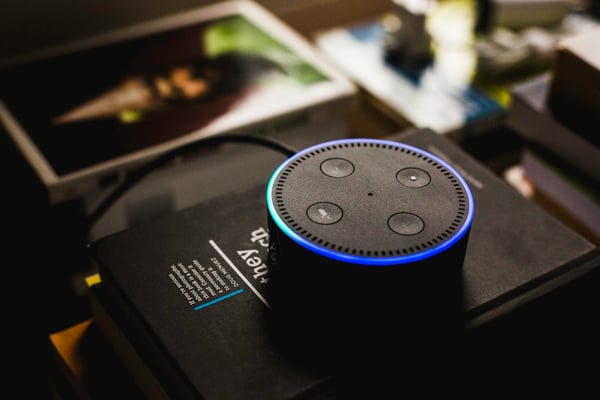 Amazon have recently invested in pre-fabricated housing as they begin their expansion into the construction market. The idea is to introduce a more efficient way of building homes and to complete a project at a lower cost.
Currently in its early stages of development, Amazon's Alexa homes are being rolled out slowly in North America, with the view to one day expand further afield to the UK and the rest of the world.
Homes will be constructed faster and cheaper using a modular design and with the utilities already integrated so that, upon completion, home owners will only need to furnish the rooms when they move in.
UK Business Insider wrote that the concept is built around the idea of "connected homes, an area that could spell growth for Amazon if the company is able to integrate Alexa into a home before it is even built and delivered to customers."
This means that an Amazon home will be built with Alexa integrated into as much of the house as possible, with smart technologies being utilised in more places than we've seen before.
These Amazon homes will be built off-site in a factory using a system styled on a traditional production line seen in industries such as car manufacturing.
The benefit of this is that housing development sites will be cleaner and generate less noise pollution that a traditional site. With houses being built elsewhere, the only disturbance will come at the point of installation and, as almost all of the work has already been completed, this will be minimal.
However, this isn't just a solution for those looking to relocate to a new house. Homes And Property have reported that prefabricated loft extensions will also be available to be added onto an existing property. They estimate that, not including planning and survey's, the extensions can be manufactured and installed within two weeks.
With Amazon able to design, manufacture and install a house on a hugely reduced timescale compared to a traditional build, the expectation from them and Plant Prefab, the company tasked with producing the Amazon house, is that houses will be available faster and cheaper than ever before.
According to Homes And Property an Amazon house will be produced in 50% less time than the traditional alternative creating a hope that this could bring a faster solution to the housing crisis being seen in towns and cities across the world.
What Does This Mean For The Building Products Sector?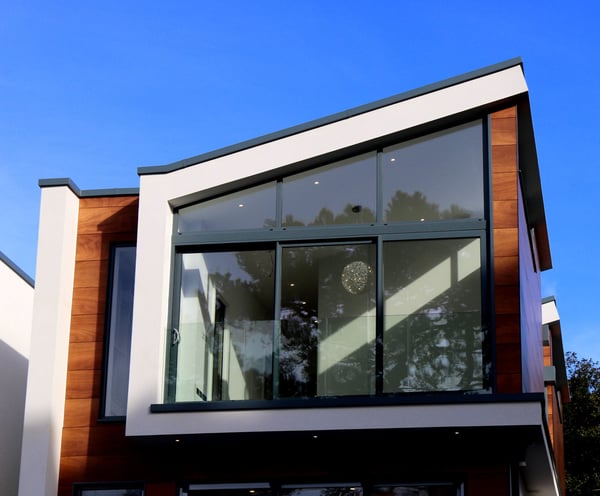 The building products market needs to welcome the technological age with open arms if it's going to keep up with this new wave of smart homes. Global industry director Kenny Ingram, quoted by Raconteur, stated that "We cannot deliver the infrastructure we need with the model we have today", demonstrating the need for revolutionary change in the building products sector.
The move towards a technology focused industry has even been backed by the UK government. In the Autumn Statement 2018, it was announced that the state would be doing more to drive the adoption of technology as early as 2019. With Amazon introducing prefabricating housing this could mean change is coming to the industry in the very near future.
Customer Think wrote that Smart Homes, a title offered by other companies looking to break into this market, could cause a major revival to the building products sector around the world as a demand opens up for the industry to revolutionise its approach to housing projects.
With a trend anticipated to develop around the preference for an Amazon smart home, there are already many businesses looking to adapt to the change. Customer Think wrote that the "new construction [sector] is already smart, as are small cutting-edge builders" who want to succeed as technology breaks into their market.
Memoori, a research website, states that developers will need to build "homes that use less energy [and] water" as demand grows for more economical living spaces.
As technology begins to make it's move on the construction market, it's in the interest of companies to make sure they are able to meet the needs for lower-cost housing in order to keep up with the savings that Amazon houses will create.
Conclusion
Amazon's introduction of smart homes, and the rising expectation that technology will form a greater part of infrastructure moving forward, means that the construction industry will see a swift change in the way that housing projects are undertaken in the coming years.
Amazon smart homes will incorporate technology in ways that we haven't seen before and the building products market should be prepared to adapt around it.
As homes are built faster and cheaper, the construction industry can move faster to help ease the pressure on the housing crisis as more homes will become available quicker.
Technology such as Amazon smart homes will cause a dramatic shift in the way that construction is approached in the UK. In order to keep up with it, companies will need to embrace the digital world so that they can continue to grow and thrive in this ever changing market.
About Insynth
Insynth Marketing is a leading construction growth agency based in Shifnal in the West Midlands. Insynth partner with ambitious building product companies in the UK who want to grow their business by at least 10% year on year.
As the only HubSpot certified agency to focus on construction marketing, we bring together digital strategy, website design, SEO, content marketing, email marketing, sales automation, marketing automation and CRM implementation to;
generate more sales ready leads,
increase customer acquisition,
improve client engagement, and
deliver long term competitive advantage.
To find out how we can help your business grow book your free consultation today