Another month brings another post with HubSpot's latest updates! Choosing HubSpot as a CRM is a fantastic decision, and it is important that you keep up with its new features so you can make the most of your platform. Because keeping on top of HubSpot's updates can be tricky, this blog will provide you with a summary of the most important HubSpot news during the month of February!
If you have not read my blogs before, my name is Ainhoa, and I am Insynth's Inbound Marketing Specialist, or, in other words, their in-house HubSpot expert. Since last April, I have been gathering the platform's updates monthly to make sure that you are not missing anything from HubSpot. You can find a round-up of 2021 here!
HubSpot's Marketing Hub
#1 Contact Create Attribution For Campaigns
For those that are not familiar with the term, "create attribution" refers to, simply, "credit". Attributing the creation of contact to something allows you to see which elements contributed towards that contact getting into your database. These elements can range from a form on your website to the person that picked up an inbound call!
Until now, through HubSpot, users could attribute the creation of a contact record to almost any element within their CRM but, there was an element that was missing… Campaigns! From now, when navigating through your campaigns, there will be an "Attribution" tab where you will see different data, including
Asset type by contacts created
Assets by contact created
Interaction source by contacts created
Interaction type by contacts created
#2 Optimised Marketing Event Data
Despite its huge success among the people that have started implementing the Marketing Events feature, this is yet not a widely used tool within HubSpot users. Marketing Events are an object within HubSpot's CRM that gives you the possibility to report on how a contact behaves in relation to a specific event. There are particular actions that can be reported on, including
Attended a marketing event
Registered for a marketing event
Cancelled marketing event registration
As a result, users that carry out events, either face-to-face or online, can store, manage, and segment contact lists based on marketing event data directly stored in HubSpot.
HubSpot's Sales Hub
#1 Deal Stage Forecasting And Goal Tracking
Whilst revenue forecast and goal tracking should be two processes that go hand-in-hand, most companies struggle to get both processes to communicate. Making sure that you have full transparency concerning the upcoming deals and how they fit with your KPIs allows you to have a holistic picture of your performance and make more informed decisions.
With that in mind, HubSpot has improved the capabilities of the forecasting and goal-tracking features within the platform. From February, users will be able to
see upcoming deals categorised by stage depending on the pipeline
set individual and team goals
measure progress to a goal
keep goals automatically updated
set multi-pipeline goals
notify stakeholders when achieving goals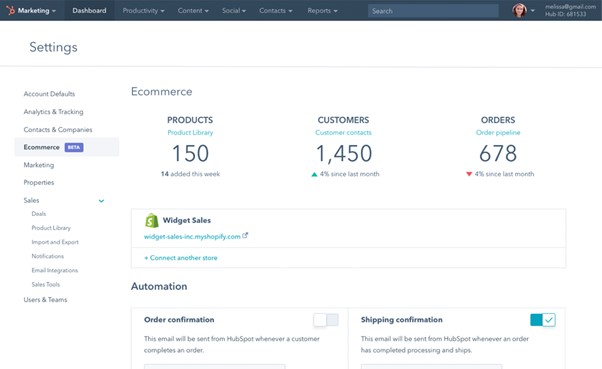 #2 Sync Your Ecommerce Products
If you offer products through your website, either through add-ons such as Shopify or WooCommerce, this update interests you! When it comes to reporting, it is essential that you have full awareness of the products that are being purchased through your website. A big proportion of building products manufacturers do this manually… And this can lead to problems!
To facilitate companies keeping track of the products sold through their Shopify, WooCommerce, Magento, and Prestashop, HubSpot has launched in-house built integrations that link products on those platforms with the line items on your CRM. This will not allow only you to track purchases, but also report on margins and net revenue more easily!
HubSpot's Service Hub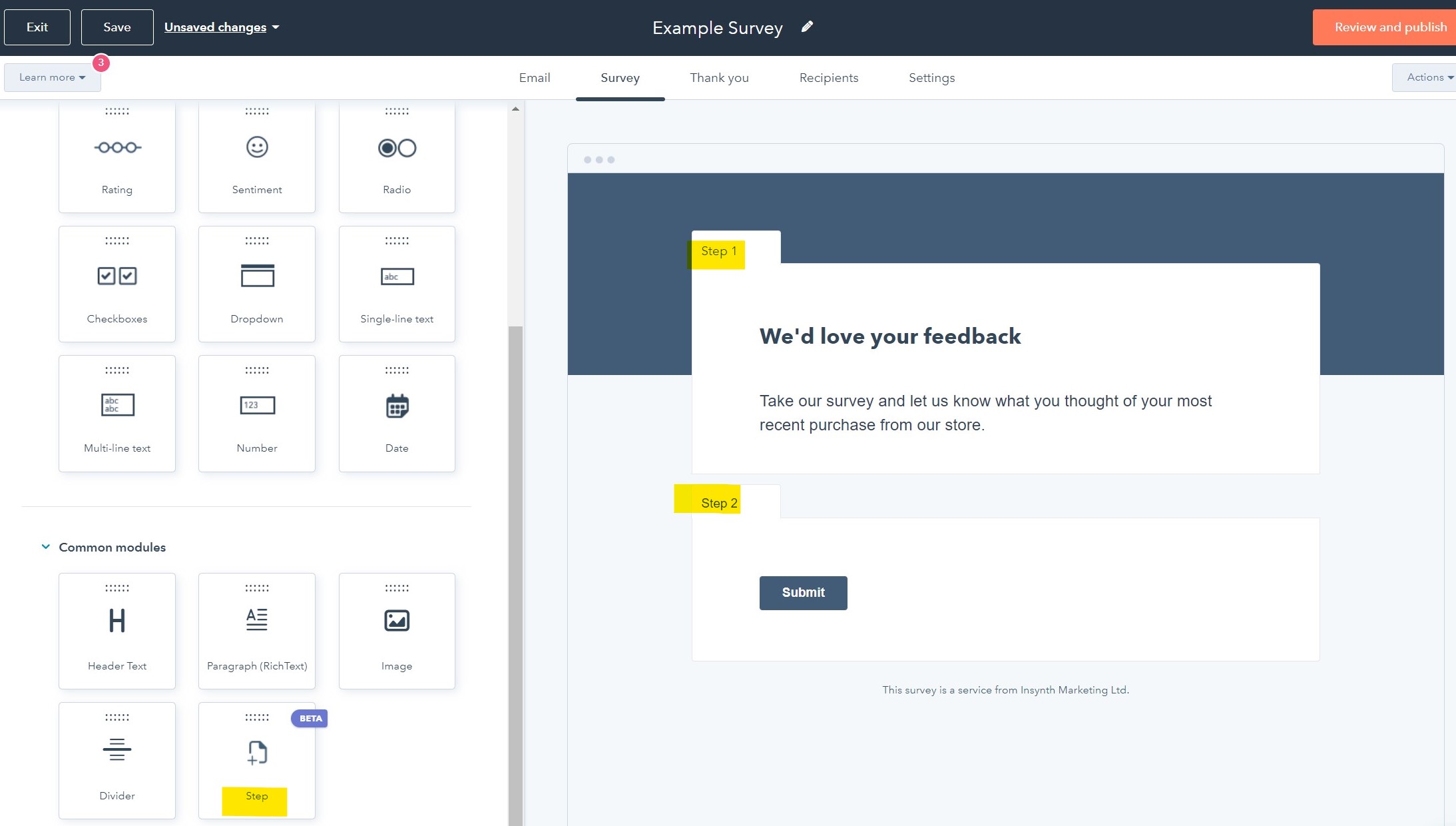 #1 Multi-Step Feedback Survey
If you have followed my last updates, you have probably noticed that HubSpot is paying special attention to the user experience when customers are asked for feedback regarding their experience with a service or a product. Until September last year, HubSpot only allowed users to send out NPS, CSAT, and CES surveys, limiting the feedback portal users could get.
Since September, the feature of custom feedback surveys was launched and gave users the possibility to create, from scratch, a bespoke feedback survey for their clients that would gather the information that they need. To keep improving this feature, HubSpot has now added the possibility to create multi-step feedback surveys, where surveys are split in different pages.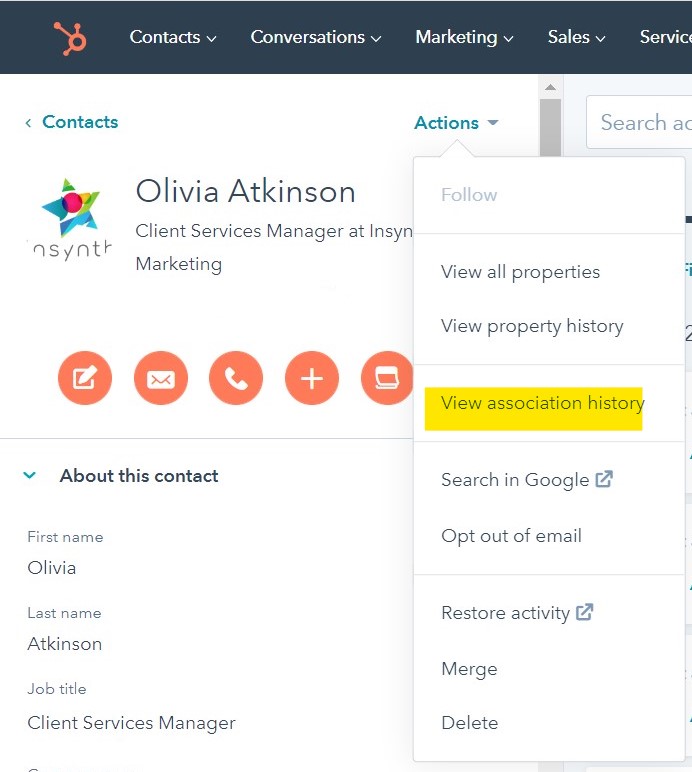 #2 Association History
Having a CRM allows you to collect all the data that you need regarding a contact, company, deal, or support ticket. It means having all the information in the same place for you to use at the same time. But that was not always the case on HubSpot. Until now, HubSpot lacked the capacity to track the history of a record and its associations, leaving users with some knowledge gaps.
From February, HubSpot will make available the option "association history" so users can have an awareness of any changes that a record has experienced, either due to a data import, to them being enrolled in a workflow, or someone having edited their information. If this led to a mistake, the association history will provide you with an easy way of fixing it.
HubSpot's Operations Hub
#1 App Marketplace Reached 1000+ and PieSync Sunset
Since it was launched in April 2021, HubSpot has not stopped adding integrations to their very own in-house built app marketplace. Together with integrations built by third parties, HubSpot has managed to create a versatile app marketplace where every company can find an app that will facilitate data synchronisation with their CRM.
This increase in the number of apps available has been facilitated by the great effort that HubSpot has made since merging PieSync within their processes. Consequently, and after two years, any integration configured with PieSync will no longer be operable.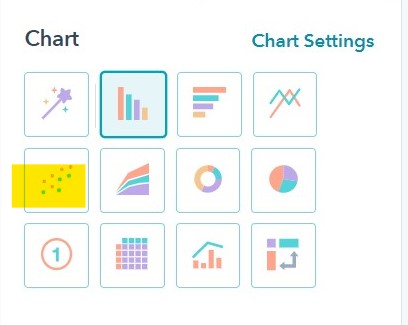 #2 New HubSpot Report Layouts for Improved Accessibility
One of my favourite features within HubSpot is the ability to build custom reports that deliver exactly the information that you need. Until now, custom reports included several layouts such as bars, pie charts, lists, etc. This allowed people to choose the layout that better showcased the information that they needed to report on.
From February, HubSpot has added an additional visualisation mode of their custom reports, the scatter plots visualisation mode, that will help users observe relationships between multiple variables. This new layout is only available for Operations professionals and Enterprise users!
HubSpot's CMS Hub

#1 Access Restriction for HubDB functionalities
The main goal of HubSpot's CMS Hub is to make the edition of your online assets as easy as possible. In a way, the easy access to the features of the CMS Hub allowed people that did not have a complex understanding of the CMS to edit and prompt changes. Whilst that is not necessarily a problem, it could lead to one. With that in mind, HubSpot has enabled access restrictions for the CMS.
This is particularly important when we look at assets such as tables or coded sections, where one small mistake can make the whole element malfunction. You can now assign users or teams that will have access to editing those elements, while the rest will only be able to view them.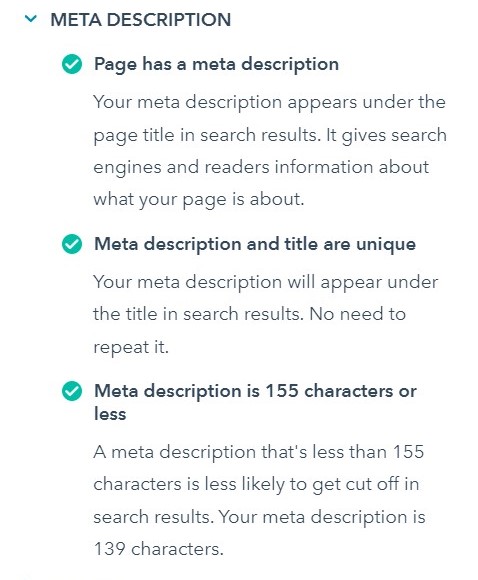 #2 [BETA] Page meta descriptions now visible in SEO recs
On-page SEO recommendations have been an invaluable asset for those using HubSpot to blog or host their website. Having the possibility to optimise their pages from the editor itself has allowed users to publish fully SEO-friendly pages, ensuring the best possible performance.
HubSpot has just added some new elements to their recommendation bank concerning meta-descriptions. HubSpot will, from now, be able to advise you about,
Removing the title from the meta description
Addressing pages with duplicate meta description
Shortening meta description
About Insynth
At Insynth we deliver a predictable flow of leads, customers, and specifications for building product brands through our inbound marketing approach, proven to reach a technically demanding audience.
We use the latest marketing techniques such as construction inbound marketing, to equip building product companies to grow sustainability in this era of digital transformation.
As the only HubSpot certified agency to major in construction marketing. We have a proven formula of bringing a variety of functionalities together including CRM Implementation, Web Design, Sales Automation, SEO, and Email Marketing to achieve your ultimate aim: Growing your business and gaining new specifiers and customers.