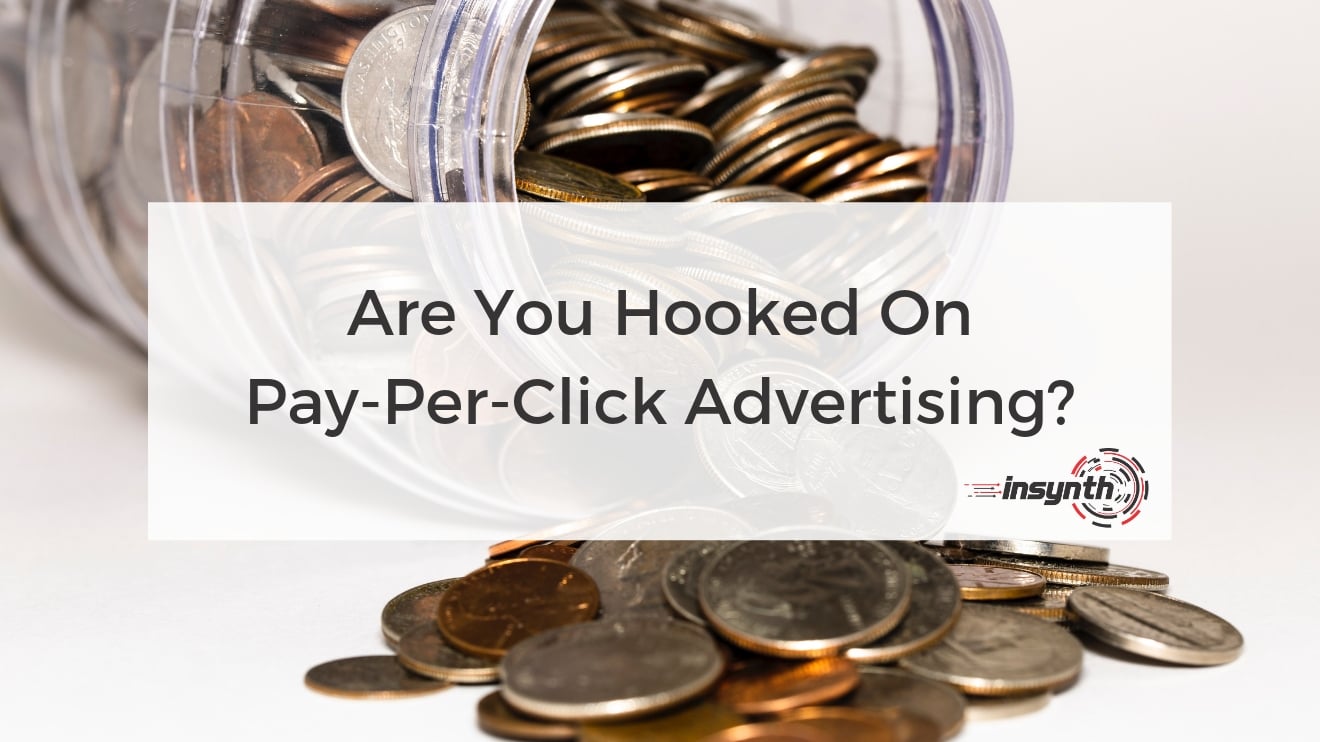 PPC (Pay-per-click) is an advertising model that allows building product companies to have their company appear both above and below the organic search engine results. You'll pay the search engine every time somebody clicks on your ad regardless of how many times its shown.
Rarely do we speak to a building product company that hasn't tried paid advertising at some point in their marketing strategy. Do we blame them? Not at all, testing different marketing strategies to find out what works best for your company is part of growing a business. That said, there is a point at which too much paid advertising becomes a problem.
Are You Spending Too Much On PPC?
It's Easy to See Why It Can Be Addictive:
If you can see your business growing as a result of PPC it can be difficult to find a reason to lower your spend on it.
Within moments your advert is on one of the worlds most visited websites.
It's easy to spend a bit more money and bring in a few more visitors.
If it's costing your business £1 to bring in £3 of orders, then it can be difficult to justify spending your money elsewhere.
Signs You Might Be Hooked On PPC
There isn't anything wrong with using PPC to grow your building product company, the problem arises when you become reliant on it.
Here are a few of the warning signs:
Each month you're spending more on your PPC campaigns and steadily getting less return on investment from them.
You aren't investing in more cost-effective methods of acquiring new contracts, specifications and orders.
You're unsure of how to increase the performance of your PPC campaigns without investing more money into them.
The majority of your website visitors come from PPC and your organic traffic has declined.
You're paying large fees to agencies to manage your PPC.
The majority of your new business comes through PPC campaigns.
If you can relate to all or the majority of these signs, you may have a problem. We've spoken to building product companies who are spending £40k-50k each month on pay per click advertising!
Steps to Take to Wean Yourself Off PPC
Ensure you have tracking in place
How often do you check your conversion funnel? It's often easy to be blinded by the day to day tasks within a company. Make sure you've got at least basic analytics to figure out where about in your construction marketing conversion funnel you need to focus your attention on.
All to often building product companies are spending thousands of pounds on PPC whilst neglecting to check if all of their forms are working, internal links aren't broken and whether architects can download their technical content for specification.
Balance your budget
What would happen if you switched off your PPC campaigns? If pay per click produces the overwhelming majority of leads for your building product website, you may want to look to spread your efforts across multiple channels.
Google Ads is an auction, in the case a new or existing competitor comes in and outbids you for the adverts you've been getting the majority of your leads from them. You're left with finding a new source of leads or bidding against competitors and reducing your margins.
Balance is key, look to find other sources of increasing leads. This could be through CPD presentations, videos around your product and content marketing.
Start Creating Content
The top 3 organic search results account for over 60% of click throughs, these are the results below your paid advertisements. Your paid position position on the other hand will only reach account for 2-6% on click throughs.
High quality content, optimised for search, will help your business take control of those top search positions. Investing in producing content, not only costs a fraction of the price but also will drive you traffic months and even years further down the line. Once PPC is switched off, the leads stop coming.
Increase Other Sources of Traffic
Organic traffic
Organic traffic comes from people who visit your site by typing words or phrases into search engines.
Increasing your organic traffic takes strategy, time, diligence and producing content for each stage of the specifier's journey.
We've found that high-growth building product companies are educating specifiers and contractors through content optimised for search, increasing their organic traffic, shortening their sales cycle and reducing their PPC spend.
Want to find out how your company is performing on their organic traffic strategy? Get a free report into the keywords your company is ranking for and how your website is performing.
Referral traffic
These are people who land on your site through links clicked on another website. For example, perhaps you've worked with the NHS to improve the air quality in the waiting rooms and they've written about it in their news section, with a link to your website. Congratulations, you've just earnt yourself a backlink and boosted your search engine rankings.
This is a great source of traffic and we recommend building product companies to have a link building strategy in place.
Large organisations, schools, universities and government organisations are a great source of backlinks. More popular organisations referring back to you will let Google know that you're important too, improving your search engine ranking over time.
Creating high quality, shareable content such as whitepapers, infographics and industry reports linking back to your site are another excellent source of referral traffic.
Want to find out more about the quality of your backlinks?
Conclusion
Pay-per-click is a valid method of growing your building product business, however we feel a lot of companies have become overly reliant on it or spending a lot of money on it and not getting the right leads out of it.
From the building product companies I've audited there has almost always been an opportunity to increase their traffic by optimising pages, writing content, creating an SEO strategy or through a combination of these methods
We understand that it can be scary to wean yourself off a large source of website visitors for you.
The instant results of pay-per-click advertising can be seductive however in the building product industry we have seen a shift in what architects, specifiers and contractors want.
About Insynth
Insynth Marketing is a leading UK construction marketing agency based in Shifnal in the West Midlands.
They use the latest inbound marketing techniques such as construction inbound marketing, to support building product companies to grow their business by proactively driving sales lead generation activity.
As the only HubSpot certified agency to major on construction marketing, we bring together construction marketing strategy, digital strategy, website design, SEO, content marketing, email marketing, sales automation, marketing automation and HubSpot CRM implementation to produce successful campaigns and great results for our clients.