Well, Happy New Year! No doubt, the clock is ticking, and 2022 has arrived with a wide range of opportunities that could be the key to the success of your construction product business. Do you have the tools that will allow you to make the most of those opportunities?
If you have not read my blogs before, my name is Ainhoa, and I am Insynth's Inbound Marketing Specialist, or, in other words, their in-house HubSpot expert. Since last April, I have been gathering the platform's updates monthly to make sure that you are not missing anything from HubSpot. However, time is of the essence, and we know you do not have much to spare, so let's dive in!
This post will summarise the critical updates from the month of January. If you want to learn about every feature the platform has brought to light in 2021, you can read my blog with the 25 most relevant features HubSpot released in 2021!
What Should Construction Product Businesses Expect from HubSpot in 2022?
#1 A More Customer-Centric Platform
B2B has repeatedly struggled with its focus. Indeed, B2B refers to businesses that market to businesses, but that should not mean that your conversations should be about *your* business.
In fact, despite what is commonly thought, your audience rarely wants to know about *you* but, rather, they are interested in what *you* have to offer: your solution to their problem. How does your product answer their needs?
HubSpot's newest updates are built with the customers in mind so they can gain more ownership over their experience with you.
This aligns perfectly with the metrics that prove that construction professionals and, particularly, specifiers, are growing to be more and more independent, with up to 98% preferring to conduct their research purely online with no support from the manufacturer.
#2 An Opportunity to be More Connected
More independence, however, does not entail less communication. If anything, it prompts the need for *better* communication. And for you to communicate better, you need to have the necessary tools that will allow you to say the right thing, at the right time, through the right channel.
With that in mind, HubSpot is dedicating its future efforts to data hygiene and flawless integration, launching in-house built apps that help companies track and report on their data from a single platform.
A key element for enabling this sophisticated level of connection is the Operations Hub, launched in April 2021, which has helped a wide range of companies improve their operations and data management.
Good data leads to good decisions, it allows you to know your audience better, on a deeper level, making sure the message you deliver resonates with them from the beginning.
#3 The Chance to Customise
8 out of every 10 construction leaders planned to implement new technologies in 2021, with CRMs being one of their main focuses. Despite having made a huge effort to catch up with digitalisation in the last few years, there is an overall feeling that the software solutions available are not quite right for construction product businesses.
And, in a way, that intuition is true. There is no one-size-fits-all. There is not a single platform that is right for everyone. The key is in the customisation.
HubSpot's latest improvements give companies control over their portal, allowing them to customise every detail of their database to fully align with their targets and support them meet their goals. HubSpot's user-friendly layout offers this possibility without adding unnecessary complexity to the process.
A higher degree of customisation opens the door for higher levels of interaction, UX, and success.
Marketing Hub
#1 Scheduled Workflows
If Meetings are considered one of the most popular HubSpot features, workflows are *the most popular* one. And the explanation is easy… Workflows are HubSpot's automation tool, and they help users automate tasks that otherwise would be manually completed.
Ironically, workflows could automate everything… But themselves! Until now, the only way to turn a workflow on was to do it manually.
Available for Operations Hub Professional and Enterprise users, users are now able to be scheduled. When creating a new workflow, users can choose the type of object you want to automate, then choose to build a workflow that runs on a schedule and configure their schedule.
HubSpot users have already applied this feature for processes such as cleaning up data weekly or creating tasks monthly for their team.
#2 Use the Deal Stage to Forecast
The "Forecast" feature on HubSpot is one of the most popular among users, giving them the ability to easily view the revenue that they could be expecting from their pipeline. Due to the versatility of applications, users have found this feature particularly helpful to track the performance of their sales team or, simply, to identify areas to focus on in order to meet specific KPIs.
Forecasts are automatically updated as deals are created on a pipeline and can be triggered to be submitted to specific people within a business for easier reporting.
Revenue can appear differently on your forecasting tools depending on the settings that you have chosen as default. You could, on the one hand, report with total values, including all the deals that you are expecting to close. On the other hand, you could set your forecasting tool to report on the weighted amount of the deals, multiplying the amount by the deal probability.
Sales Hub
#1 Custom Quotes BETA
Sending a quote through can be like the cherry on top of the cake. A well-versed quote that reflects your brand and that clearly states the terms according to which you will be doing interacting with your clients is key for success.
Until now, companies were tied to external software to produce those quotes or, sometimes, they had to rely on Word documents to get that information to the client.
That is no longer the case! With HubSpot's custom quotes, you can create custom templates that your team can select when producing quotes that they will be sending to prospects. With a remarkably easy-to-use editor, you can customise the design and content of the quote through modules, so it matches your needs.
With HubSpot's quote feature, you will be able to personalise quotes on the spot, for each deal, without altering the main template, making sure you always add that human touch to your interactions.
#2 Reschedule and Cancel Features Available for Meetings
The Meetings feature on HubSpot is one of the most popular tools. And understandably so! Having your own meeting calendar allows for sales reps or, simply, every member of your team, to send through their availability so your prospects are in control of when they would like to meet up with you.
If you are curious, here is an example: this is my very own meeting page. Most of our clients go directly into my calendar and book some time with me, avoiding the awkward back-and-forth of arranging a meeting.
This feature, yet, had a flaw. Until now, you could not reschedule or cancel from the tool itself meetings whose circumstances had changed.
With that in mind. HubSpot's Meeting tool now offers the ability for a contact to cancel or reschedule a Meeting that they booked through the Meetings tool. When needing to reschedule a meeting, the date of the meeting engagement will be updated based on the date the meeting was rescheduled.
Service Hub
#1 Post Chat Feedback Collection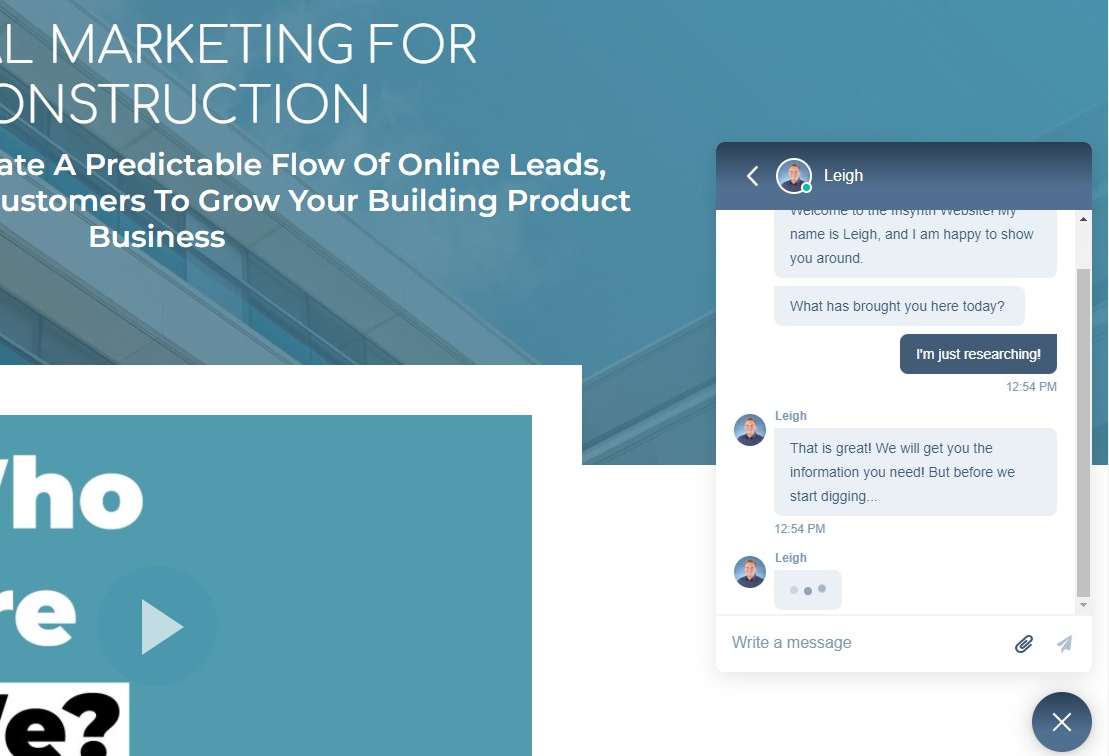 Does your website have a live chat or, alternatively, a chatbot? These are both very similar features and, basically, refer to immediate online support that visitors to your website can get. Live chat involves a rep, whilst chatbots are just automated question-response series set up to help you.
You might be wondering, why are live chat features relevant? With increased use of digital tools, it has been revealed that 41% of the people looking for information online prefer using online website support.
Not only do they feel more comfortable using live chat, but they also feel more satisfied, with 7 out of 10 customers feeling that they had a good customer experience after an interaction through live chat.
Live chat is a feature supported by HubSpot and that, now, additionally, also allows support agents to collect customer satisfaction feedback directly within the chat and immediately after the conversation is closed.
#2 Question Bank for Custom Feedback Surveys
Since September, HubSpot users are able to design CES, CSAT, and NPS feedback surveys from scratch, allowing them to personalise the survey questions to suit the needs of their business and, consequently, get more meaningful feedback from their customers.
With HubSpot's characteristic drag-and-drop editor, users can now add unlimited questions and use diverse question types without coding. New features come sometimes, however, with some issues.
Indeed, users had to create feedback survey questions and feedback properties that, despite recurrent, they had to recreate each time they built custom surveys. This was particularly time-consuming…
To avoid this, HubSpot has now set up a question bank that allows users to select previously used survey questions from published surveys and pull those questions into new ones! Users can also search, or previously used questions based on the question text or the feedback property associated with the question.
Operations Hub
#1 Over 100 Data Sync Integrations
Since HubSpot launched their Operations Hub last April, they have not stopped building in-house data sync integrations, allowing teams to connect their tools more efficiently and elevate the quality of their interactions with prospects.
Integration by integration, HubSpot has slowly but steadily added new integrations to the list, managing to release over 100 data sync integrations. In January, they released another 9 integrations, among which we can find integrations with CRMs like Acumatica, Membrain, Teamgate, and PiplinerSales, recruiting software like Lever, workload management platforms such as Kintone, customer service software like Teamwork, and online booking systems like Bookeo.
These integrations are available to all HubSpot users, with additional functionalities for those with Operations Hub Professional and Operations Hub Enterprise.
#2 Edit Google Sheets from Workflows
With all the features available to HubSpot users, there are still companies that prefer complementing their HubSpot portal with more traditional software, such as spreadsheets. With this in mind, HubSpot has enabled data storing apps such as Google Sheets to be integrated with the platform.
This integration allowed HubSpot and Google Sheet users to automate data synchronisation, customising HubSpot properties to match the columns of the Google Sheet, reducing the need for manual import/exports, and accessing Google data from HubSpot's reporting tools.
Until now, the synchronisation between these platforms was limited.
You could only add *new* data but, what about existing data? With HubSpot's new update, users can update existing rows into their Google Sheets from HubSpot, making sure their data is constantly updated.
About Insynth
At Insynth we deliver a predictable flow of leads, customers, and specifications for building product brands through our inbound marketing approach, proven to reach a technically demanding audience.
We use the latest marketing techniques such as construction inbound marketing, to equip building product companies to grow sustainability in this era of digital transformation.
As the only HubSpot certified agency to major in construction marketing. We have a proven formula of bringing a variety of functionalities together including CRM Implementation, Web Design, Sales Automation, SEO, and Email Marketing to achieve your ultimate aim: Growing your business and gaining new specifiers and customers.