Within marketing, trends continuously evolving. And even though studies have shown that the construction marketing industry is slower to adapt, this is your chance to get your building product business ahead of your competition.

Keeping up with new technology and trends can be difficult, so we've compiled a list of 5 marketing trends and techniques to adopt in your construction marketing in 2022 and beyond.
What can marketers look forward to?
And which new marketing strategies will be the most effective?
Please continue reading to learn about the latest digital marketing trends and apply them to your building product business…
#1 Marketing Trend: Artificial Intelligence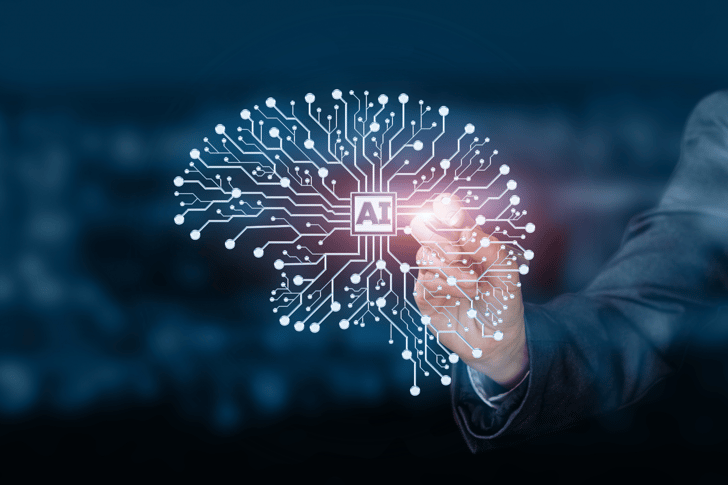 Understandably, many building product businesses start with limited resources. So they'll have to figure out how to make the most of them. However, data processing and analysis are sped up with AI technology, making decision-making easier.
In 2022, AI's integration with human labour will grow, boosting productivity and efficiency for building product brands.
Today, online users are looking for prompt responses when they research out to building product businesses.
As a result, AI-powered chatbots will play a role in content marketing. As AI technology advances, additional tools for analysing data and creating marketing materials such as customised blog articles will become more available in 2022.
By incorporating a chatbot on your website, you'll be able to answer customer problems quicker – helping your audience solve the queries they have before moving further along the specification journey.
#2 Marketing Trend: Account-Based Marketing
Previously, B2B marketers used the same sales funnel. This is no longer the case, and it will be even less so in 2022. The preferred B2B marketing strategy is account-based marketing (ABM).
ABM isn't about sending out generic blog posts in the hopes of attracting leads. In fact, it's the polar opposite.
It focuses on specific accounts and is more effective than general brand ads and it appeals to your entire industry and drive more visitors to your site.
Individualised ABM programmes are designed to win over business accounts through quality outreach and relationship-building – personalised content and experiences are the goals.
By adopting an ABM strategy for your construction/building product business, you can create more specific and targeted content to reach your desired audience.
#3 Marketing Trend: Voice Search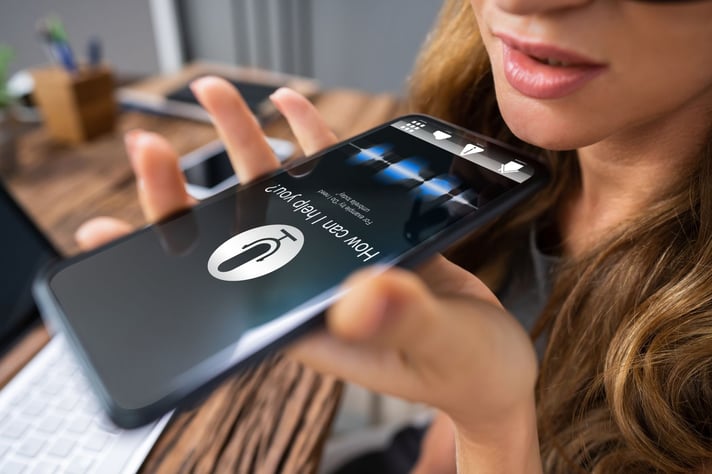 The popularity of Amazon's Alexa-enabled devices shows that demand for voice-activated tools are growing and will continue to grow in 2022.
Millions of people worldwide have purchased smart speakers, with Google Home Mini speakers accounting for the bulk. As a result, almost every home now has an intelligent device with voice search capabilities.
As voice search grows in popularity, content marketers will begin to include it in their content.
You can optimise your content for voice search by focusing on:
Phrases and long-tail keywords: because users will be likely to use natural language
Anticipate specific questions asked in a conversational manner: voice search might use entire sentences, but it's also specific in nature.
Optimise Your Website For Local SEO: Update your Google My Business with opening times, a precise location and optimise your content.
This is because voice searches may ask "best window cleaning company near me?".
#4 Marketing Trend: Search Engine Optimisation
For content marketing and search engine optimisation (SEO), consistency is crucial. Content that's distinctive, creative, and original indexes and ranks higher than content that is repetitious and low-value.
The first page of search results is only seen by 95% of users. So if your material doesn't appear on the first page, chances are, visitors won't see it. As a result, optimising your content is beneficial and should be a focus for 2022.
Your material should persuade clients who are looking for solutions to problems that your product or service can solve. Use crucial keywords in your content and target certain users so Google can recognise and rank your page accordingly.
Search engine optimisation and content marketing are not two different things. On the contrary, both are necessary for each other.
Content marketing that's SEO-friendly is critical for success in 2022. When SEO and content marketing are combined, they create a powerful duo.
Something to keep in mind for 2022, SEO isn't just about generating fresh new content. Whilst this is important, optimising and refreshing content is important too. And this will signal to Google that your pages are up-to-date.
#5 Marketing Trend: Podcasts
Educational podcasts are in high demand, and many brands will want to join the bandwagon in 2022.
Many popular podcasts for entrepreneurs and company owners already exist. Podcasts are an excellent way to communicate information with your audience on a variety of subjects. They may also help you with your content marketing strategy.
As of 2021, Podcast Insights estimates that there are around 2 million podcasts and over 48 million podcast episodes.
Content marketers can use podcasting to tell their tales. You can use them to attract niche customers' attention to the good features of your products or services. Use them to supplement your blog's content on social media sites. Podcasts provide a personal touch that text information does not have. Use your tone of voice to convey feelings that your audience will understand.
Conclusion
The information that specifiers and architects receive on the internet influences their decisions.
Therefore, when going into 2022, a well-planned content marketing strategy can help your building product business prosper and keep ahead of your competition.
As you make plans for the coming year, keep these 2022 trends in mind.

About Insynth
At Insynth we deliver a predictable flow of leads, customers, and specifications for building product brands through our inbound marketing approach, proven to reach a technically demanding audience.
We use the latest marketing techniques such as construction inbound marketing, to equip building product companies to grow sustainability in this era of digital transformation.
As the only HubSpot certified agency to major in construction marketing. We have a proven formula of bringing a variety of functionalities together including CRM Implementation, Web Design, Sales Automation, SEO, and Email Marketing to achieve your ultimate aim: Growing your business and gaining new specifiers and customers.