Content marketing can be daunting, especially for construction products companies.
It's easy to see campaigns from Coke or Nike and assume that you can't do content marketing effectively without a seven-figure marketing budget – You'd be wrong. Clever ideas are free and sometimes all you need is inspiration.
So, if you're looking for something to spark an idea- Look no further. Here are 3 clever examples of content marketing you MUST see.
Ideas can come from anywhere so here are a wide range of examples some construction, some not.
The Numbers
| | |
| --- | --- |
| Backlinks | |
| Social shares | |
| Increased profits | |
I know what you're thinking? "What the hell has Superdrug got to do with content marketing!" I'll show you…
In 2015 Superdrug launched their "Perceptions of Perfection Across Borders" campaign which became a masterclass in content marketing. But what did they do?
They asked female graphic designers from 18 different countries to make a woman "more attractive."
Here are just a few of the results: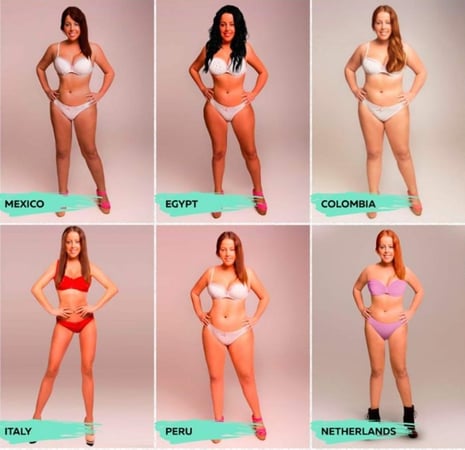 As you can see each country's perception of beauty is different – which was the point.
Superdrug's aim was to communicate that there's no such thing as the perfect body image.
Why Did It Work?
Well, if we take a look at the trends around 2015 we can see that 'self love' was slowly growing in popularity but in 2015 it EXPLODED. Superdrug's campaign ignited something that continues to grow to this day – a shift in beauty standards completely.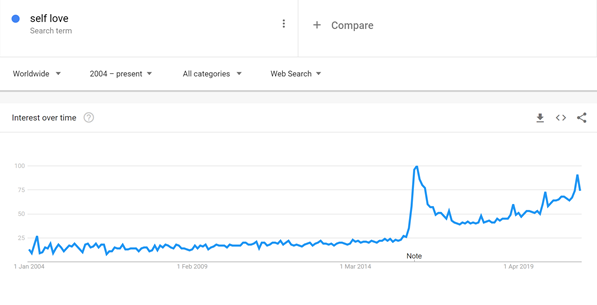 How Can You Reproduce Their Success For Your Construction Products Business?
Identify what's trending – Use tools like SEMRush, Ahrefs, and Google Trends to identify what people are talking about and searching for RIGHT NOW
Take Inspiration from what's popular, or has potential to be – capitalize on trends and use them to boost your content
Test your idea – present your idea to credible advisors to see if your idea has legs and whether or not it'd have its intended effect
Listen to feedback and launch your campaign


The Numbers
| | |
| --- | --- |
| Organic Traffic | |
| Deals | |
| Deals Attributed to search | |
Contour is a building product manufacturer specialising in the installation of safe surface temperature heating solutions, and they embrace content marketing throughout their business.
Contour discovered an opportunity to adopt content marketing and the inbound marketing methodology to create a demonstrable gap between Contour and the rest of the market, and position themselves as the thought leaders in the sector.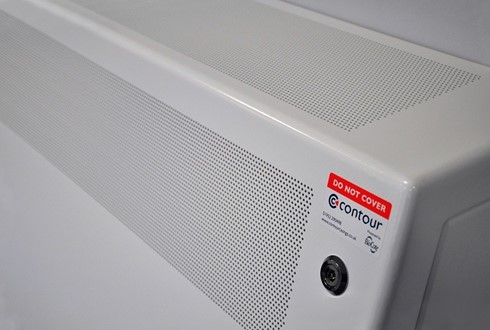 They identified a new segment which if targeted correctly could result in increased revenue, thus they employed content marketing.
To do this they developed content targeting underperforming product ranges, producing 2 blog posts per week in a highly targeted manner – the results? Amongst their great statistics, a stand out figure is that 2 blogs resulted in over £500,000 in revenue…
Not shabby, right?
Why Did It Work?
Contour took a more technical approach to content marketing, opting to optimise their technical and on-page SEO to ensure key products and services were ranking highly on Google to drive inbound traffic to their website.
And if you needed reminding why ranking highly on Google is ESSENTIAL to any modern business, take a look at this: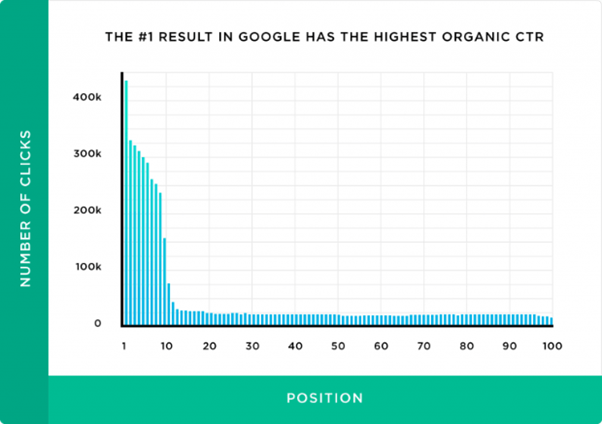 Contour Identified that the difference between page 1 and page 2 on google is potentially worth 350,000 clicks and they used content marketing to climb the rankings to generate more traffic to their website.
The Contour website was also integrated with HubSpot to improve lead intelligence and provide the sales team with a clearer idea of engaged prospects, whilst using lead scoring to enable more targeted sales outreach therefore automating their sales activities making their team more.
Contour also identified a key metric – time.
Here's an interesting stat: Ahrefs studied 2 million pages and found that 60% of the sites that have a top ten Google search ranking are three years old or more.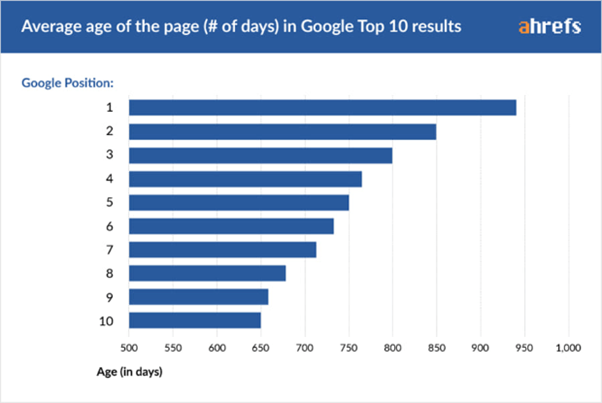 Content marketing isn't a quick fix but it is a sustainable one. As a result, Contour have maintained high rankings for their targeted sectors since 2018.
How Can You Reproduce Their Success For Your Construction Products Business?
Conduct a detailed keyword research
The best way to discover what people are searching for is to conduct thorough keyword research.
There's no real way to know what people are searching for without doing keyword research. So head over to a keyword research tool like SEMrush Keywords Researcher and search for a few seed topics.
From here, browse the keywords ideas reports. I recommend starting with the "Questions" report.
Create Content answering the questions of your audience
Ranking for the terms you identified at step one requires content, so that's your next step.
Aim to create the most helpful, and most authoritative content on the topic at hand. That's the only way you're ever going to rank and build organic traffic.
Use blogger outreach, social media, email marketing or whatever is more convenient for you.
The Numbers
| | |
| --- | --- |
| Views | 3.8 million |
| New followers | 3,000 new followers |
| Careers Interest | Increased by 800% |
General Electric (GE) probably doesn't need an intro but just in case you needed it, GE is one of the largest and most-diversified corporations in the world. Their products include aircraft engines, electrical and electronic equipment, and more!
Over the past decade GE has undergone an extensive rebranding effort to align better with the "digital industrial" which to you and I is the 'the internet'.
In an attempt to attract a vibrant workforce to join the rebranded company and alter the perception of the GE brand, GE began the first of its new digital marketing campaigns in 2015 with the following commercial, entitled 'What's wrong with Owen' It was so successful it increased interest in the careers section by over 800 per cent.
Not only that but they followed up with In 2018 with a content marketing campaign #GEInstaWalk which became a legendary content marketing campaign. In this case, GE gave their fans and influencers the opportunity to tour a plant where jet engines are manufactured, adding an excitement around technical engineering which wasn't there prior.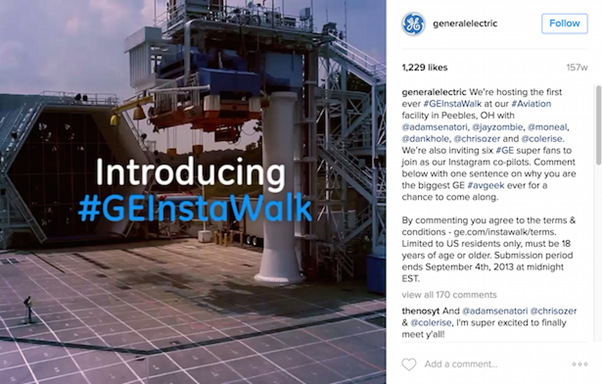 Why Did It Work?
The success of General Electric's content marketing campaign can be boiled down to two fairly fundamental points.
It engaged people on a human level
The content is genuinely interesting and engaging
Owen – from their ad became a representation of a personification of the brand identity. It gave the world someone to connect with – audiences and customers are people at the end of the day and people interact with other people far more naturally than they do with a faceless business.
It also pays careful attention to the expectations of the modern individual. For instance, their content achieved being aesthetically pleasing, whilst also being interesting, engaging and relevant.
How Can You Reproduce Their Success For Your Construction Products Business?
The success of their international marketing strategy is down to the fact that they paid careful attention to the first rule of content marketing: make it interesting.
The challenge for construction product businesses is adjusting the language and phrasing they use to connect with different personas. In finding a common theme between your audience persona you will be able to create one message which unites them all.
This will the open the door for content repurposing.
An in depth persona analysis will detail who your audience, their characteristics and pain points. Understand those things and you will know how to position content effectively.
Conclusion
It's no longer about posting an advert and hope for clicks to roll in. For your content to be effective it must fundamentally be interesting and useful for its intended audience. A video, picture or infographic, eBook, blog, in its own right first – and a marketing tool second.
About Insynth
At Insynth we deliver a predictable flow of leads, customers, and specifications for building product brands through our inbound marketing approach, proven to reach a technically demanding audience.
We use the latest marketing techniques such as construction inbound marketing, to equip building product companies to grow sustainability in this era of digital transformation.
As the only HubSpot certified agency to major in construction marketing. We have a proven formula of bringing a variety of functionalities together including CRM Implementation, Web Design, Sales Automation, SEO, and Email Marketing to achieve your ultimate aim: Growing your business and gaining new specifiers and customers.