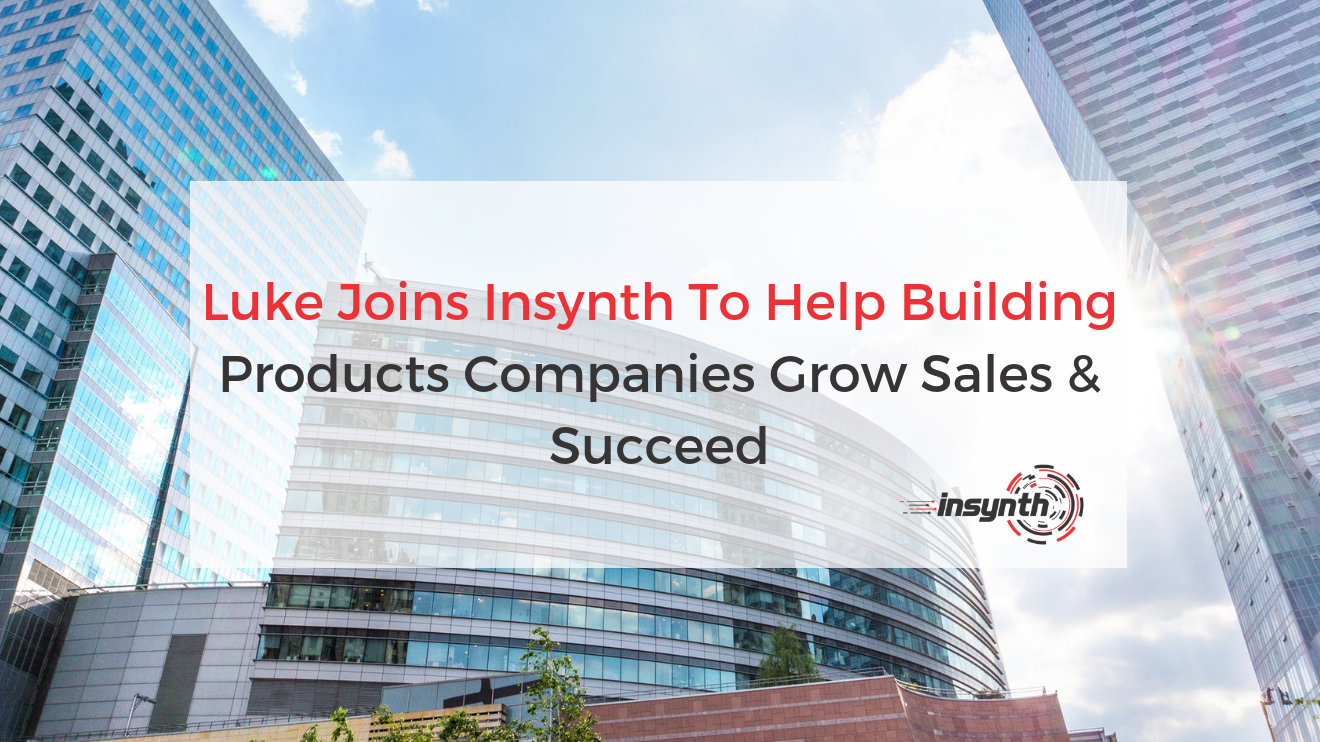 To further our mission to bring inbound to the construction industry, Insynth Marketing are thrilled to introduce Luke Monterosso, who joins the team as a Business Development Manager.
Luke is responsible for growing their client base by introducing sales & marketing professionals from the building products industry to the Inbound philosophy.
Read on to find out more…
Luke's Story
Luke brings with him a strong background of experience in both his working and personal life.
As an alumnus of Thomas Telford School, one of the top performing comprehensive schools in England, Luke has an array of outstanding qualifications that he achieved throughout his studies.
Following this, he moved to Northumbria University to study Entrepreneurial Business Management, in which he achieved a first-class degree.
During his studies he had the opportunity to learn from banking giants Yorkshire Bank, legal firm Watson Lawyers LLP and North East Chamber of Commerce.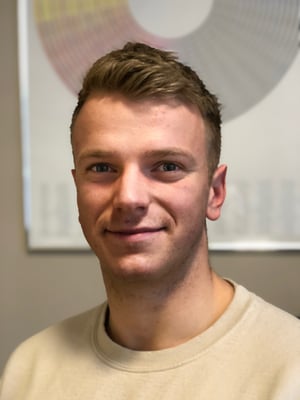 He gained skills in helping businesses to grow, sales negotiation and impact management honed throughout his education, giving him all the tools to succeed in his new role at Insynth.
Upon graduating, he was awarded the Dean's List Award for his exceptionally high achievements in classes throughout his three years of study.
Since graduating, Luke has travelled the world visiting Bali, Canada and American cities including Las Vegas, Los Angeles and San Diego.
Travelling also gave Luke the opportunity to gain invaluable work experience.While in Berlin, he worked as an intern at a business start-up and has since spent time working on business growth for local divisions of transport giant Uber.
Luke brings a passion for tennis and surfing which he has enjoyed around the UK and abroad in places such as Morocco, France and Bali.
Helping Building Products Companies Grow
Here at Insynth, Luke will be responsible for engaging with ambitious building products companies who are looking to grow and scale their business by at least 10% every year with a view to helping them achieve this with the latest lead generation and inbound marketing methodologies.
Founder Leigh Simpson said: "Luke has joined Insynth at an important time. We are observing an appetite for more effective methods of engaging with specifiers and contractors within the building product sector, with progressive businesses adopting content marketing and digital strategies to grow."
"Luke has a crucial role to play, by helping these organisations identify and select the most effective tactics, technologies and marketing channels to grow their business better. We're excited to be able to bring the competitive advantage that modern sales and marketing strategies provide to more people."
Insynth, The Growth Agency For Construction
As the only HubSpot Certified Partner to specialise in the construction industry, Insynth is a leader in the digital marketing space for the building products sector.
We advocate a fully inbound approach to sales and marketing, believing in being human, helpful and holistic approaches that is entirely customer-centric.
We offer expert consultancy and tactical support to clients to encourage growth that connects the right customers to the right companies in the construction industry.
Implementing leading-edge inbound strategies such as SEO, content marketing and user engagement insights, Insynth can help you to attract and understand your customers on a deeper level, better equipping your sales team when it comes to pitching your products and services.
As we continue to grow, the Insynth team will be welcoming a new content writer in January who will be working alongside Business Development Manager Luke to generate leads and to help clients expand their content and grow their companies.
Conclusion: Can We Help You?
Inbound is about being human, helpful and holistic in both sales and marketing.
This is the approach that we advocate here at Insynth and we're excited to welcome Luke to the team as our Business Development Manager.
Would you like to speak to Luke about growing your building products business and inbound marketing?
Reach out to us and see how he can help you!Click on the CTA below to book your free business consultation and to find out if we could help you grow better!
About Insynth
Insynth Marketing is a leading UK construction marketing consultancy based in Shifnal in the West Midlands. Insynth employ the latest inbound marketing techniques such as construction inbound marketing, to help building product manufacturers grow their businesses by aggressively driving sales lead generation activity.
As the only HubSpot certified agency to major on construction marketing, we bring together construction marketing strategy, digital strategy, website design, SEO, content marketing, email marketing, sales automation, marketing automation and HubSpot CRM implementation to produce successful campaigns and great results for our clients.
Book Your Free Consultation Today