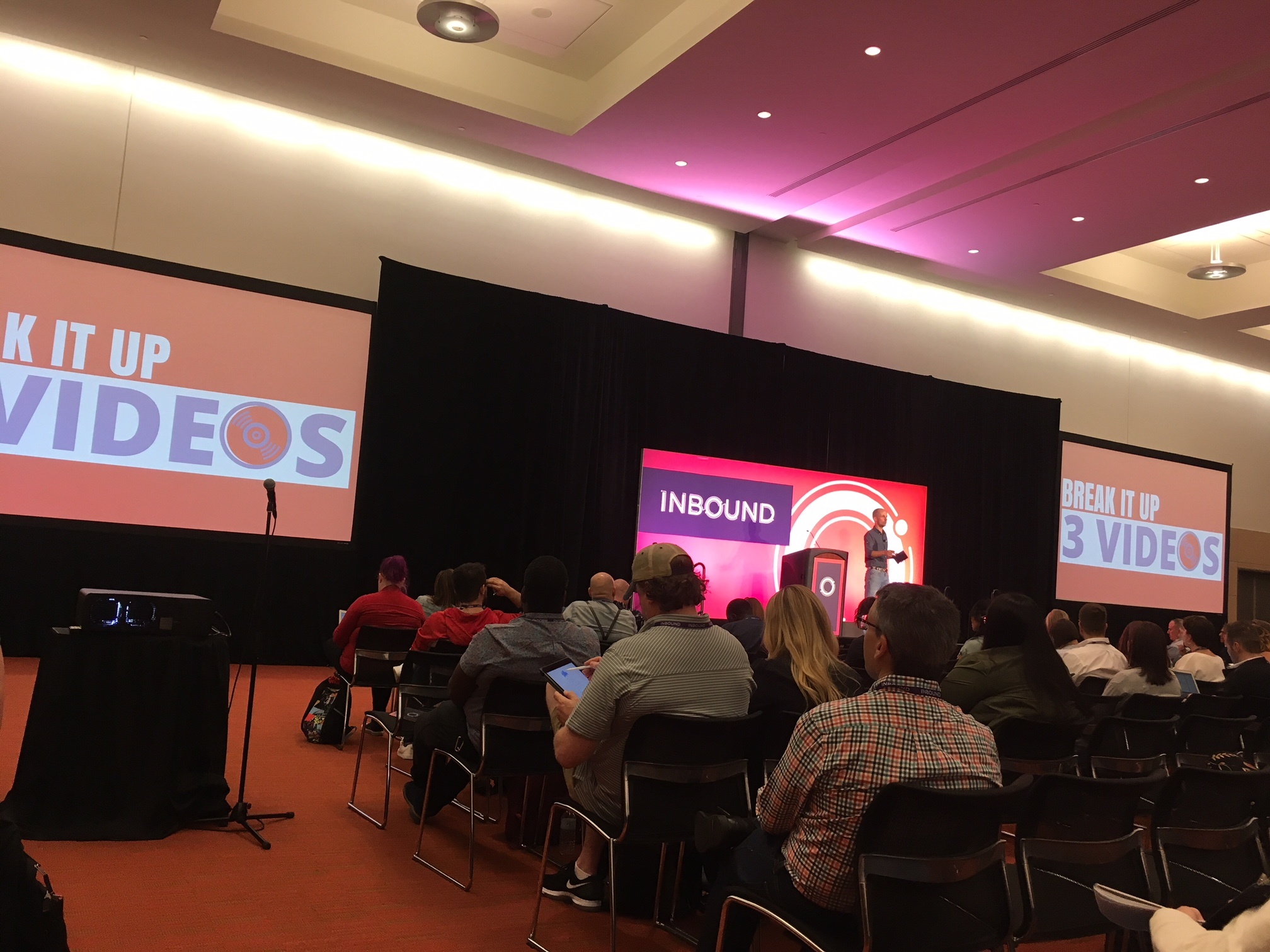 Hosted by Colin Gray, Conquering Consistent Tools & Tactics, was an Inbound 2018 session about learning to use podcasting as part of a wider digital marketing campaign and how to apply the tools learned throughout to the product of amazing content for everybody to consume.
Colin Gray

Colin is the managing director of The Podcast Host. He holds a PhD in digital education from Abertay University in Dundee. He educates creators in the production of digital content, particularly the production of podcasts; his area of expertise.
His session was all about educating people on how to produce consistent content for blogs, podcasting and broadcasting!
Be Consistent
Being consistent with your content is important because it creates a brand image. But where should you apply this tactic?
Everywhere!
Content should always be consistent; regardless of the media you choose.
This is about blogging on a consistent basis, producing videos with a formula that stays in line with others and podcasts that have a consistent setup across the board.
Consistency creates a brand image. Customers internalise this as a trust signal that you are reliable company that can help them to meet their needs.
Structure And Consistency
Colin talks about structure. Structure is one of the most important factors of a consistent image for your content.
People like patterns. Patterns are about consistency.
If you are producing blogs regularly then structure should become part of your brand image.
An inconsistent structure across your blog posts, or even in your web pages looks unprofessional. This will be unsettling to potential clients looking to invest in your business.
By being consistent you create an image of a company who cares about keeping customers happy and guiding them through a journey that won't be interrupted by an unpredictable content.
Why Be Consistent?
Being consistent isn't just about making clients feel confident in your company and content. It's also about the professional image that you portray as a brand.
The biggest and move successful companies have one portrayal to the public; a consistent brand image that people can identify from the smallest of clues; be it visuals, audios or written text on a webpage.
Brands such as Apple label their products with i at the start, no matter what the product. This doesn't tell you it's an Apple product but because we know that i means Apple, we can safely assume that anything with an i in front of it is an Apple product.
Applying this principle to your content will result in the same sort of automatic association created by Apple's branding for your company.
Conclusion
Being consistent is key for your company. It shows professionalism, creates a brand and comforts your customer into trusting that your company knows what it is doing. Apply to whatever content you produce ans you will have a better chance of succeeding in content marketing.
To discover how Insynth can inspire your building products business with top content and blogging tips and tricks, click below.
About Insynth
Insynth Marketing is a leading UK construction marketing consultancy based in Shifnal in the West Midlands. Insynth employ the latest inbound marketing techniques such as construction inbound marketing, to help building product manufacturers grow their businesses by aggressively driving sales lead generation activity.
As the only HubSpot certified agency to major on construction marketing, we bring together construction marketing strategy, digital strategy, website design, SEO, content marketing, email marketing, sales automation, marketing automation and HubSpot CRM implementation to produce successful campaigns and great results for our clients.