Live From #INBOUND2021
Attending INBOUND2021 during these last three days has provided us with the possibility to learn from world-leading experts. But, if there is something that I truly enjoy of INBOUND is the chance to hear first-hand some of the success stories companies have been able to to experience when adding HubSpot to their tech stack. In this post, we have tried gathering a variety of the case studies that were presented during INBOUND2021 on how using different HubSpot features helped companies in their growth journey.
#1 ARC Document Solutions: Switching CRM Across a Global Company
Frank Loughan and Kari Fairbanks, Vice President and National Sales and Marketing Operations Manager of ARC Document Solutions, respectively, shared their experience switching the CRM of an international company with over 2,000 employees. Frank admitted, they were very anxious and overwhelmed when they started considering migrating over 10 years on data into a new platform!
What Were The Pains?
Kari explained that, while ARC Document Solutions was invested with their previous CRM and actively trained to optimise its use, it was not quite right for them. Their CRM had a tendency to quickly become messy and complicated, which led to many of their employees to use complementary software on the side, as well as off-line spreadsheets, and even notepads!
They felt they were always looking for workarounds, creating workflow after workflow to overcome challenges that were still there and that, inevitably, turned their CRM into an inaccessible software. For Kari, the main concern was the difficulty employees were having to keep up with the workarounds they had to come up with to make the CRM work and, particularly, the lack of support available from the CRM if they employees needed help.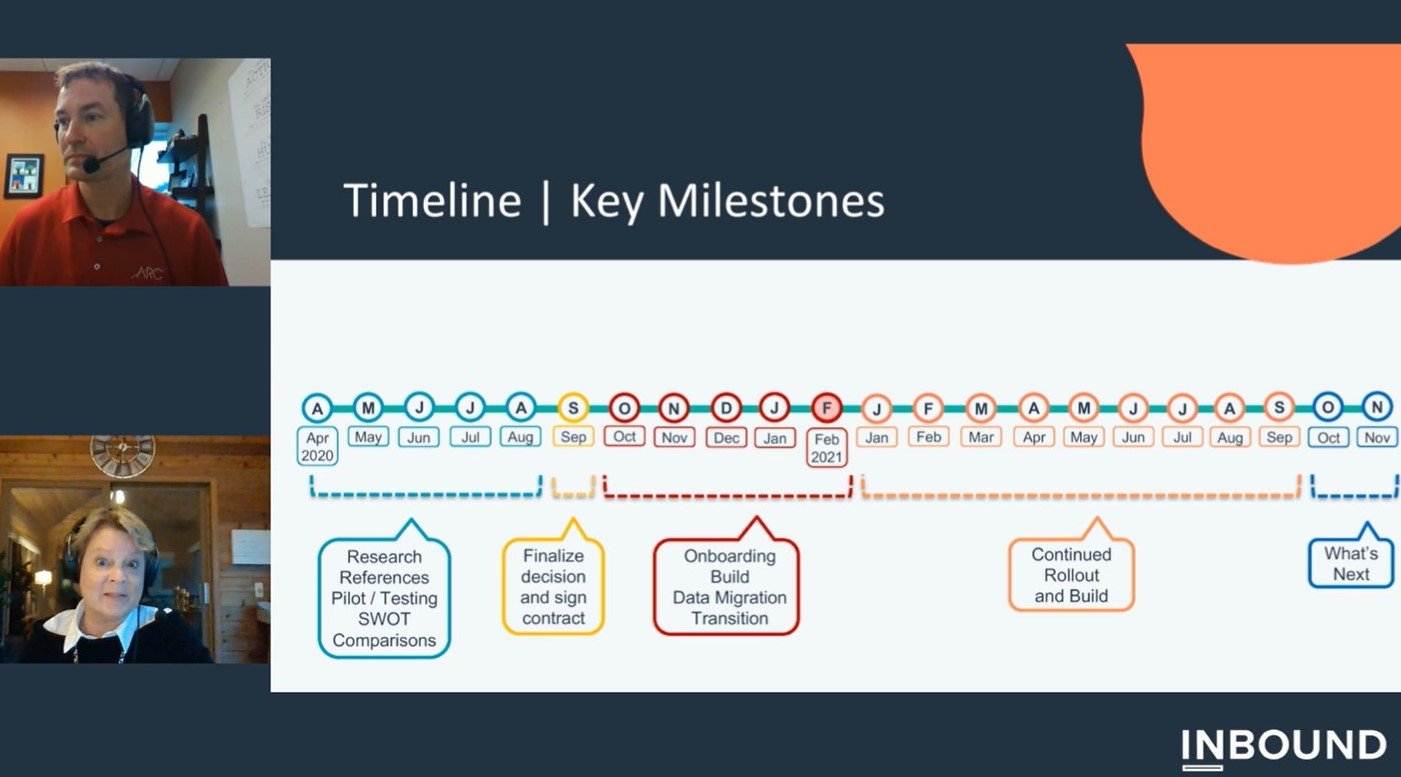 What Was The Solution?
They made the decision to adopt two integrated HubSpot Hubs, the Marketing Hub, and the Sales Hub, that would allow them to connect their Outlook inboxes, their bespoke accounting system, their built-in quoting app and, additionally, that would offer them call automation and the ability to create task sequences.
Switching to HubSpot, they merged their data into a single database that had a consistent look and feel, that had real-time updated data, that was easy to navigate, and that could be easily accessible for mobile. They stopped working for their CRM and started letting their CRM work for them.
What Were The Results?
The process was not easy, but they were certain this decision would improve the overall quality of their service, as well as the quality of the tools available for their employees. Transitioning ARC Document Solutions to HubSpot involved a careful 18-month research process, followed by 6-months of onboarding, a year of progressively introducing new HubSpot tools into their processes.
But it most definitely paid off! The quality of their data improved remarkably, giving them the possibility to control their daily and weekly performance and report instantly on their KPI's. Having control over their analytics and their data, and, specially, because they were efficiently managing that information from an integrated all-in-one platform, they felt comfortable to grow their business and go from $12M to $28M YOY.
#2 Rock Content: Better Service Leads to Higher Retention
João Dobbin and Adriano Brito, Business Operations & Strategy Manager and Principal Business System Analyst at Rock Content, respectively, went over their journey to adopt HubSpot's CRM to increase their annual revenue by 650% and grow their leads by 77.6%. HubSpot was the first high-level CRM software they implemented and has accompanied Rock Content from the moment they were less than 10 employees in the company!
What Were The Pains?
As a start-up, Rock Content built the different departments of their organisation separately. Their sales and marketing team were disconnected from the customers success team; the support team felt disjointed from the rest of the company, and employees had very limited information on what the product development team was up to. Because their processes were spread through different software, all their communication efforts were jeopardised.
Once their number of leads increased, the Rock Content team considered introducing automation in their strategy that would allow them to scale their marketing efforts as needed.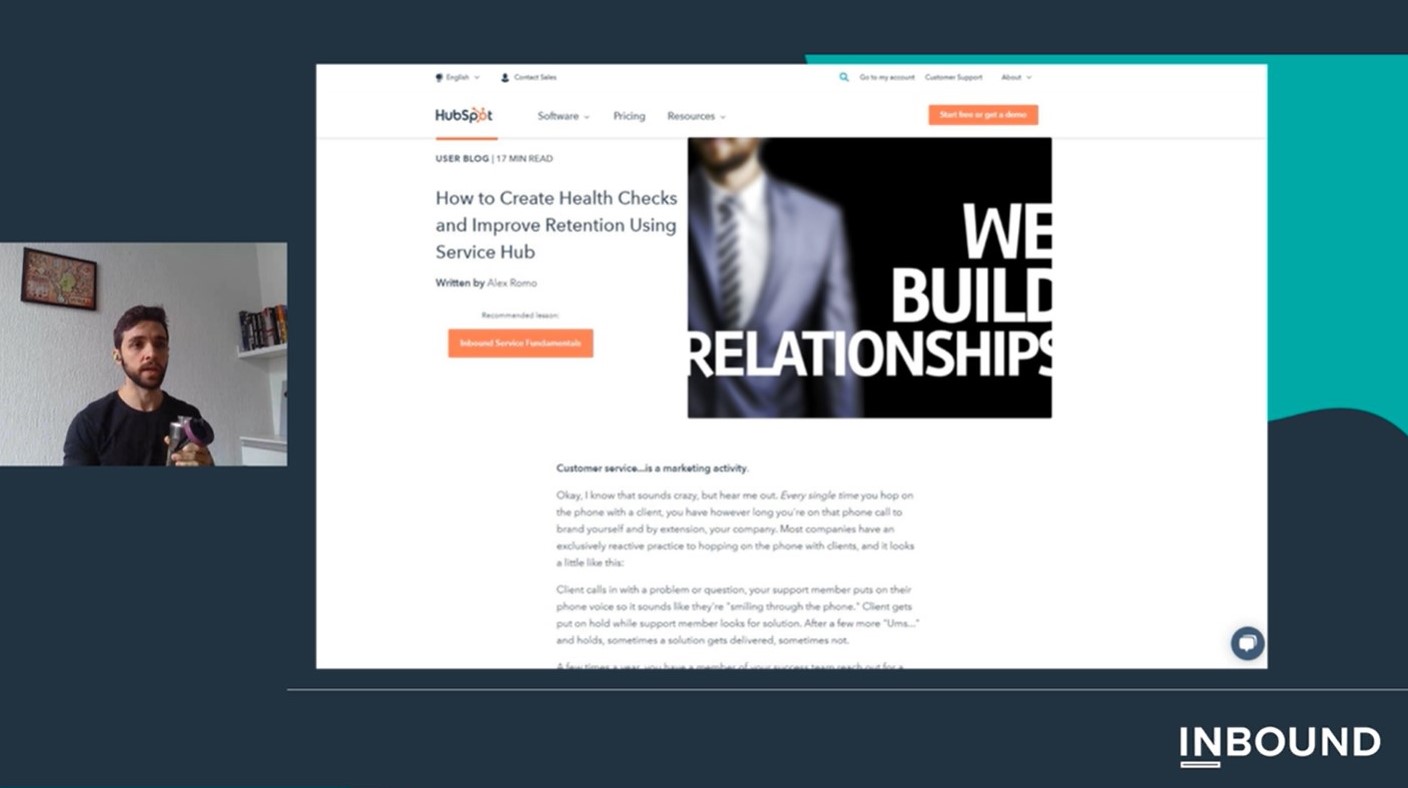 What Was The Solution?
With the growth they were experiencing, Rock Content went from a Brazilian start-up into an international content authority in 5 years. They chose HubSpot to accompany their journey because HubSpot CRM was a platform available in multiple languages, essential to guarantee the comfort of an international team, that also allowed their marketing, sales, service, and operations processes to be in the same platform.
Rock Content had the ultimate goal of perfecting their interactions with customers to create a 360 degrees customer experience, requiring a platform that would give them the chance to connect with their leads in every stage of their buyer's journey, including billing, support, success, and feedback! For this, they acquired HubSpot's Service Hub, where they could have full control over their customer's queries, as well as of the performance of their service team.
What Were The Results?
They experienced unprecedented growth since their creation in 2014, becoming a global company with over 8M monthly visitors from all over the world. The gained the ability to engage with customers as needed, regardless of whether they were enquiring about their services, seeking support, or providing feedback. The visibility the Service Hub pipelines provided them with gave them further insights into their renewal strategy.
Having their data in an all-in-one platform allowed them for better management and informed decision making, eliminating over 200 hours of admin work! Through automation, the adopted a simple rep-rotation system that did not allow any lead to fall through the cracks, which boosted their revenue and brough their retention metrics to a new standard.
Crunch Fitness: Unified Data Across Over 385 Franchises
Haley Irwin and Amita Balla, Digital and Marketing Technology Director and West Coast Director of Sales at Crunch Fitness, respectively, spoke on Thursday about how HubSpot helped them align their sales, marketing, and service teams across 385 franchises and sport centres! This 30-year-old fitness-company, with inclusivity and diversity as their motto, has seen some incredible growth reaching over 1.5M members during 2021.
What Were The Pains?
As their network of fitness clubs became bigger, their CRM stopped to align with their goal of creating a welcoming fitness community for everyone. Crunch wanted to feel allowed to grow without sacrificing their human touch, keeping their priority in the close relationship they aimed to develop with each of their members. With more clubs opening, they also needed a sophisticated reporting system that provided them with real-time data about their club network.
The new CRM that they were looking for needed to be high-level, with features that would not only help them improve their brand identity, but that would also give them the chance to monitor their marketing, sales, and service performance for a unified platform. They could see the opportunity to grow was closer than ever and that they needed to secure that growth by paying attention to every touchpoint of a member's journey.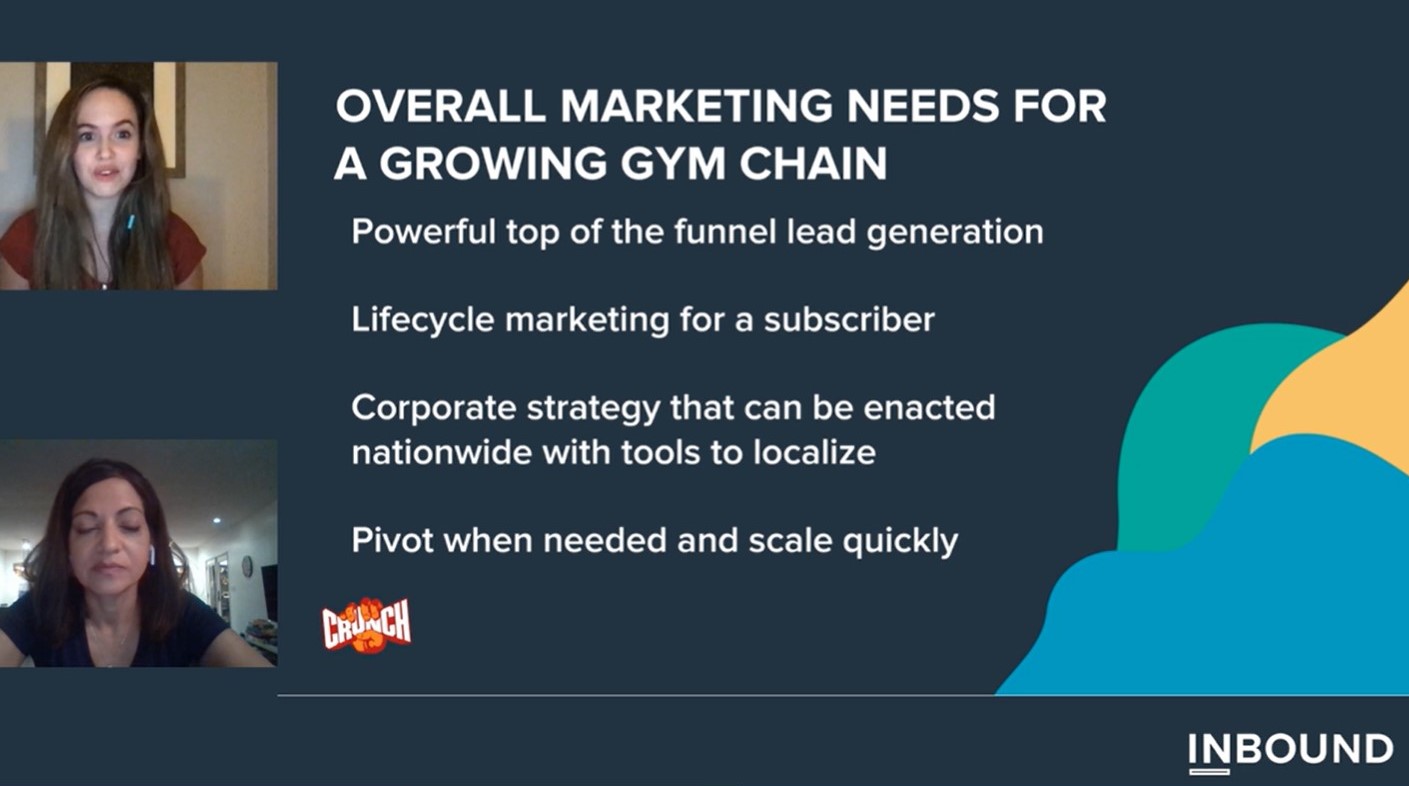 What Was The Solution?
Their growth plan required a marketing tool that enabled a powerful top of the funnel lead generation, that would allow them to fully customise the lifecycle stages of their leads from the moment they are a subscriber, beyond the moment they become a customer. They also needed the tool to be usable nationwide and that, additionally, could be quickly scaled! And they found all their requirements met in HubSpot's Marketing Hub.
For Haley, HubSpot's lead generations tools were the key for the growth of Crunch Fitness since they allowed intuitive lead capturing through forms, made nurturing those leads through automated workflows as easy as possible and, ultimately, help them produce detailed reports that gave them the information they needed to keep making the right decisions and investing for their goals
What Were The Results?
Once they adopted HubSpot, their marketing efforts exceeded all their expectations. Not only they were able to bring their data to a one-in-all platform that allowed Crunch employees from any location to access relevant and up to date data, but they succeeded at creating a fitness community that is engaged, interacts with other members, and drives growth!
Their emails are regularly opened by over 11M people, maintaining a consistent 25% opening rate! Their marketing strategy is centralised and exclusively ran through HubSpot, followed up by 60 teams that take care of franchises on regional levels, and that align their interactions to match the company's marketing goals and boost memberships and renewals.
Impulse Creative: A Sophisticated Payment Experience
Brad Greene, Commerce and Payments Vice-President at HubSpot, started the conversation on the revolution that is expected with the launch of their new payment tool. The conversation was followed by Jeanne DeWitt Grosser, Head of Revenue and Growth at Stripe, that had also noticed a shift in the way B2B buyers wanted to experience transactions. Finally, Remington Begg, Chief Remarkable Officer at Impulse Creative, explained how implementing HubSpot Payments helped them provide a higher-quality customers experience.
What Were The Pains?
3 out of every 4 B2B buyer feel frustrated due to chunky payment experiences and Impulse could feel that friction. In fact, about 1 in 3 customers would stop doing business with a company they loved after one bad experience, according to the 2020 PwC Research. It is thought that the average US business loses almost $2M through chunky payment practices that cause friction in their supply chain!
Additionally, Impulse felt limited by their own software. They were tied to card-based transactions that involved a lengthy process of asking the customer for data they did not necessarily have available. If the payment to be made was bigger than a certain amount, the system was not able to cope. Impulse Creative was looking for a payment experience different from the traditional "cart".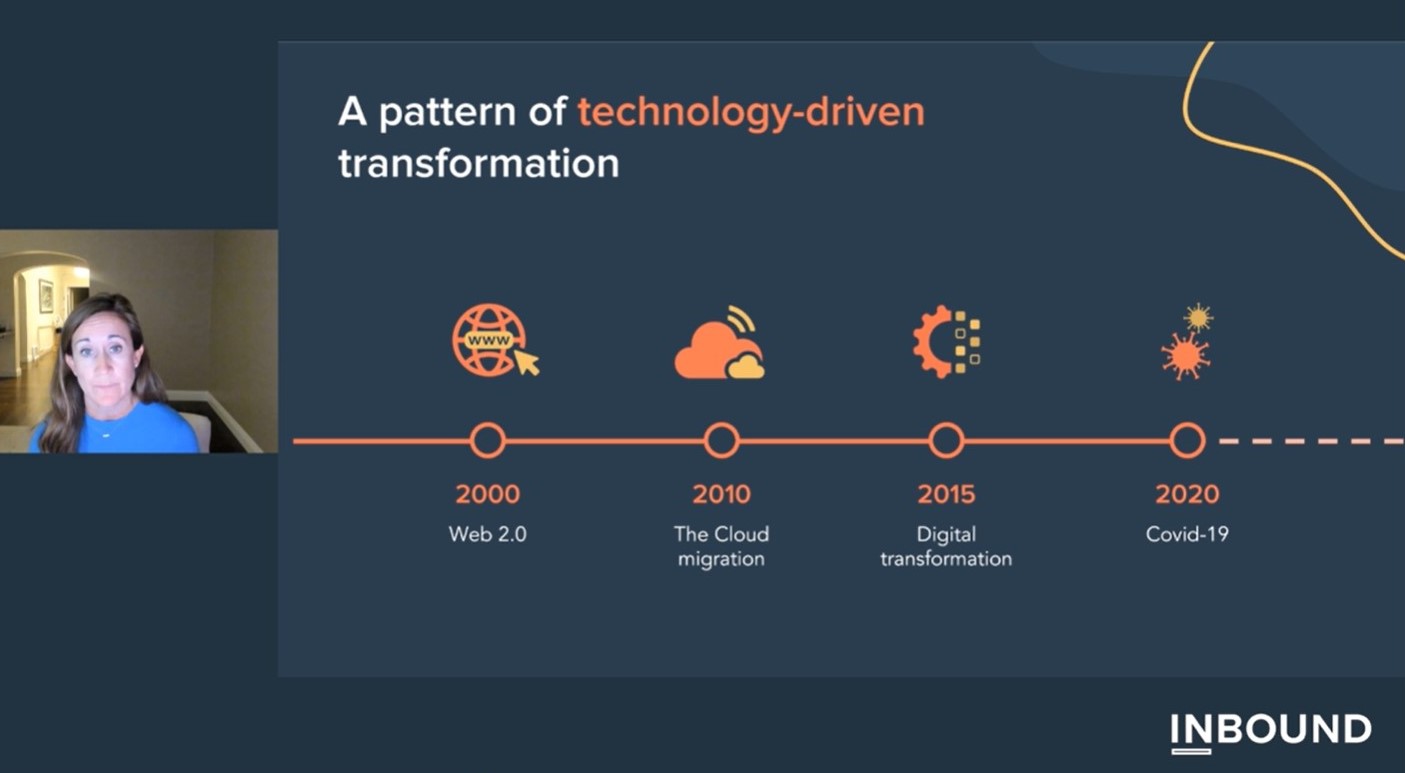 What Was The Solution?
Impulse has been the first company to implement and test HubSpot's new HubSpot Payments feature. After being in beta for over a year, HubSpot payments is meant to combine commerce data and CRM data to create a delightful purchase process for both customers and internal teams. These feature is connected to HubSpot's automation and can be added or triggered by workflows!
To ensure that the data is only available for those that truly need it, HubSpot Payments uses multiple layers of security to protect sensitive payment information. The buyer's payment credentials are encrypted and tokenized to help ensure that unauthorized parties do not gain access to sensitive payment information.
What Were The Results?
Moving to HubSpot Payments allowed Impulse to access instant data changes, giving them the ability to create a more accurate real-time experience for their customers. They included HubSpot payment links into each of their pages and deleted any middleware that had put off clients in the past.
Additionally, it increased conversions and doubled the conversion rate of their previous payment workflow. Embedding HubSpot Payment links resulted in a 10-16% conversion rate in payment pages. Once the payment experience was optimised, Impulse Creative also found that the support interactions related to the setup of the process had reduced by 80%, proving that a improving their payment process helped make their overall customer experience more sophisticated.
Cayman Islands Government: A Website that Turns Clicks into Changes in Behaviour
Amy Hayward, Digital Marketing Manager at the Cayman Islands Government explained how they decided to invest in new technologies to improve the availability and the quality of their website during the COVID19 pandemic, particularly throughout their lockdowns, with customers relying more on than ever in online resources and real-time governmental updates.
The Cayman Islands Government, along with partners like the Health Services Authority, needed an effective way of reaching citizens that were asked to stay indoors with public safety messages that offered accurate and transparent information in a timely manner. Being able to efficiently communicate with their citizens was more crucial than ever, since the availability of information made people more comfortable with their situations they were facing due to COVID-19.
What Were The Pains?
When trying to establish that conversation with their citizens, the Cayman Islands Government realised that they were strongly limited by their software and an aged CRM. This limitations were, in a way, caused by the difficulties they had to go remote and work from home while they were also isolating. There were too many apps and too many disjointed pieces of software that, instead of facilitating the conversation, made it even more difficult!
Additionally, communicating with their customers about a situation that was constantly changing was not easy. They needed a system that would allow them to quickly respond to real-time circumstances and reach a wider audience, without having to rely in endless email threads that, for all they knew, could end up being forgotten among the other hundreds of emails citizens were getting in their inbox daily.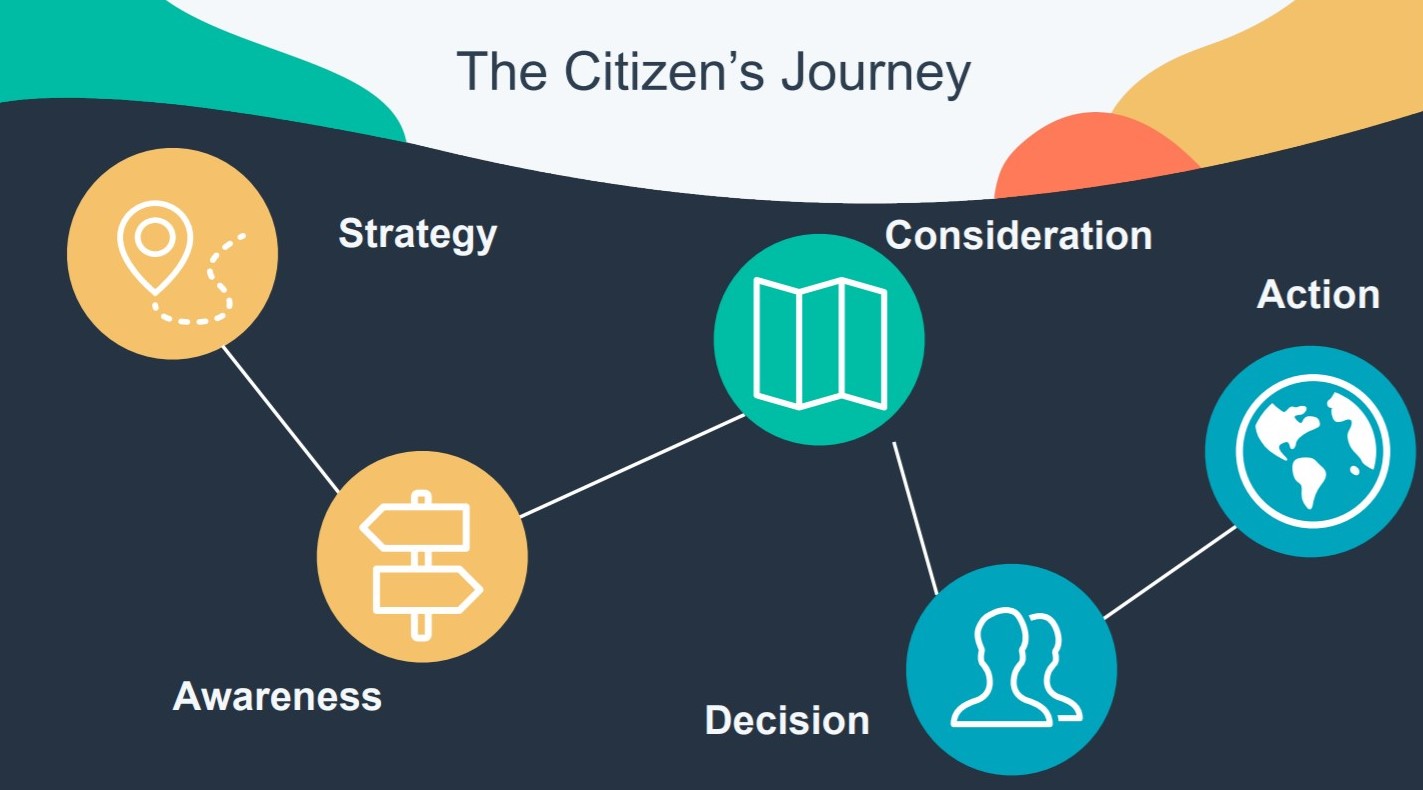 What Was The Solution?
The Cayman Islands Government made the decision undergo a 180 degree change and redesign their website for it to be more accessible, easier to update, and, ultimately, better at keeping their citizens informed. For this, they put their trust in HubSpot's CMS Hub, stepping into a new way of presenting information and driving citizens through an inbound journey. But how does an inbound journey look for a citizen?
The way people process information is the same regardless of whether they are being told about a new product or if they are reading information about a new project that will be developed in their city. People process data through three different phases that involve the stages of awareness, consideration, and decision. The outcome of this thought process is an action, not necessarily a purchase, that, in any case, should be an informed decision.
What Were The Results?
According to Amy, the tools provided by the CMS engaged the people in a way that eventually succeeded at shaping their behaviour during the COVID19 pandemic, making them feel more comfortable with the idea of being indoors and, ultimately, keeping a nation of 60,000 safe! The new Cayman Islands website received over 1,25M sessions, with 24.2% of their traffic being fully organic.
Over 400,000 people used the HubSpot tools they implemented, including forms and CTAs. They created a FAQs page and a Guidance session that was consistently updated and that users were directed to so they were perfectly informed of the changes that could be foreseen by the government. Forms also allowed citizens to share their concerns and thoughts with the government, making it easier than ever to stablish that conversation.
Handled: Aligning Teams to Deliver Amazing Customer Experience
Seth Waite, CEO of Handled, shared how they were able to grow their business from 0 to 121 locations by focusing on delivering an excellent customer experience. They understood they needed to ensure optimal customer experience to leverage the growth of not only their own business, but the businesses they were working for! But needed some tools for the process to be as streamlined as possible internally first.
What Were The Pains?
Handled worked hand-in-hand with, one the one hand, United Van Lines, America's largest mover of household goods and, on the other, Mayflower Transit, considered the most recognized and trusted moving company. For Seth, the key of the success Handled perceived when working within the moving industry was understanding its emotions! The process of moving is emotional and, as technology is developed, the moving industry should be looking into making the moving experience as comfortable and as easy as possible.
Traditional software, nevertheless, made this goal more difficult than they thought. To reinvent the traditional moving industry, Seth envisioned a model in which the customer could have an overview of their moving process in their had, communicating directly with a point of contact that felt unified throughout the entire moving process. For this purpose, they needed a CRM platform with automation that gave the team the tools they needed to provide on the spot support.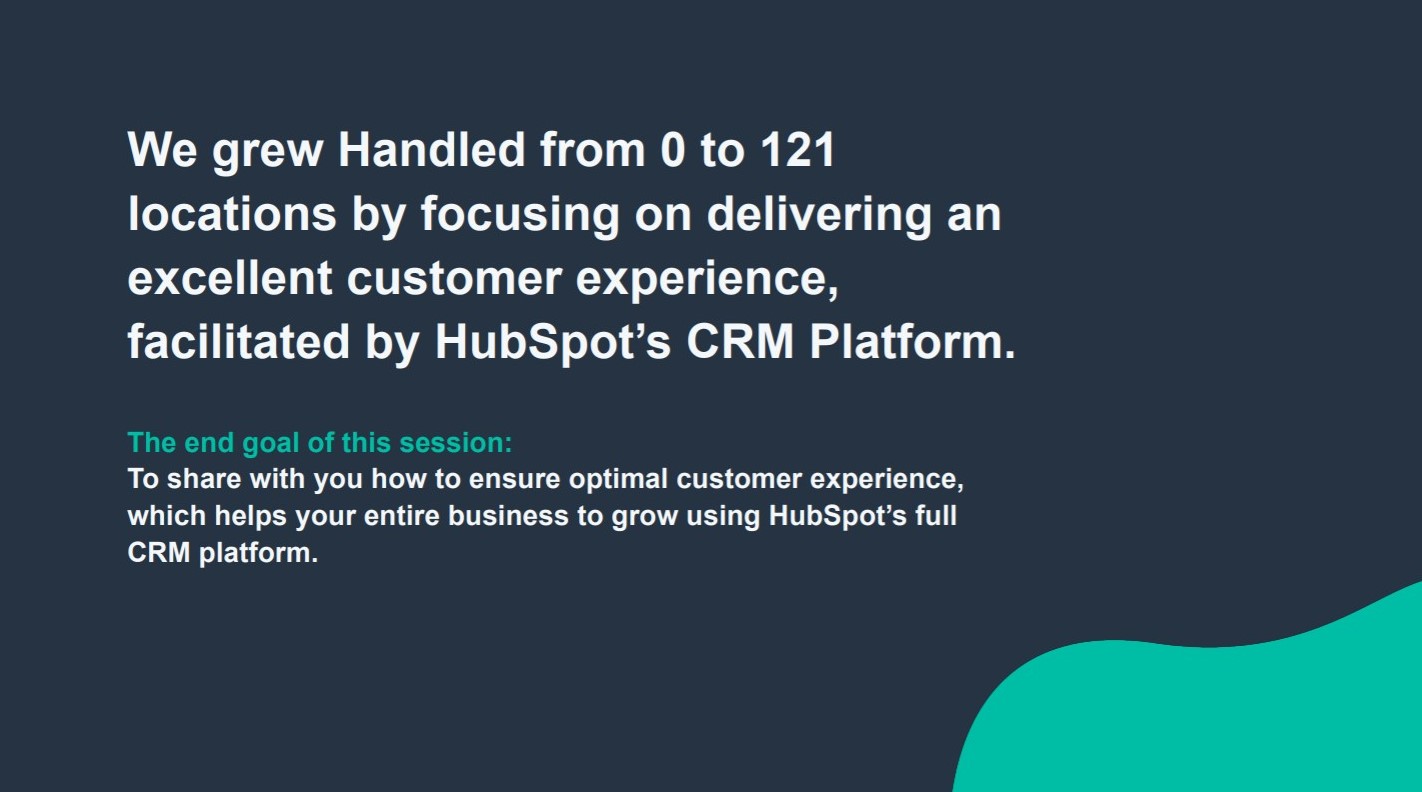 What Was The Solution?
Handled was able to give an answer to those struggles by implementing each an every one of HubSpot's Hubs! They included the Marketing Hub, Service Hub, Sales Hub, and CMS Hub into their daily lives and aligned all their teams using one system to record all the interactions they had with their clients. The timeline that they had foreseen for the making the decision on the CRM they were going for was of 90 days and they had no doubts about HubSpot!
They used automation and, particularly, workflows to manage its sales, marketing and customer service processes for the entire buyer's journey. The high-efficacy of these automated processes allowed the team of United Van Lines and Mayflower Transit to devote their time to more personalised service, improving the experience of their customers. programmable automation to connect HubSpot to all our apps and enrich our CRM with valuable third-party data
What Were The Results?
With the help of HubSpot, Seth and his team scaled from zero to 121 US locations in 37 states in just 18 months. The high-efficacy of these automated processes allowed the team of United Van Lines and Mayflower Transit to devote their time to more personalised service, improving the experience of their customers.
Having one system of record for sales, marketing, and customer service gave every team member 360-degree visibility into leads and customers, empowering them to deliver high-level service and work cross-functionally to answer questions and resolve problems. HubSpot enabled Handle to rapidly build technology and processes that empowered their team to focus on helping the world feel more at home.
About Insynth
At Insynth we deliver a predictable flow of leads, customers, and specifications for building product brands through our inbound marketing approach, proven to reach a technically demanding audience.
We use the latest marketing techniques such as construction inbound marketing, to equip building product companies to grow sustainability in this era of digital transformation.
As the only HubSpot certified agency to major in construction marketing. We have a proven formula of bringing a variety of functionalities together including CRM Implementation, Web Design, Sales Automation, SEO, and Email Marketing to achieve your ultimate aim: Growing your business and gaining new specifiers and customers.