Steve Bookbinder, CEO, author, and sales coach at DM Training, explains how, every year, salespeople are asked for more. The most common request salespeople get from their managers is to be more productive, but truth is, salespeople are already productive. For Bookbinder, the key is not working harder, but smarter; it is to maximise the time salespeople have so they can do what they do best… Selling!
5 Questions You Need To Answer To Improve The Productivity of Your Sales Team
A common mistake when trying to increase the productivity of your sales team is to ask them to speak to more people. And that is not necessarily a mistake! But, it is not about speaking to more people, but about speaking to the right people. If you want to improve your sales, you need to make sure your salespeople have the time to speak to qualified buyers and establish a conversation worth having.
Yet, getting to that step is not always straightforward. There are some questions to answer first. Ensuring that your sales team is enabled is a big responsibility, but a responsibility that gets a little bit easier when you have the right strategy and use the right tools. Let's get that process started, shall we?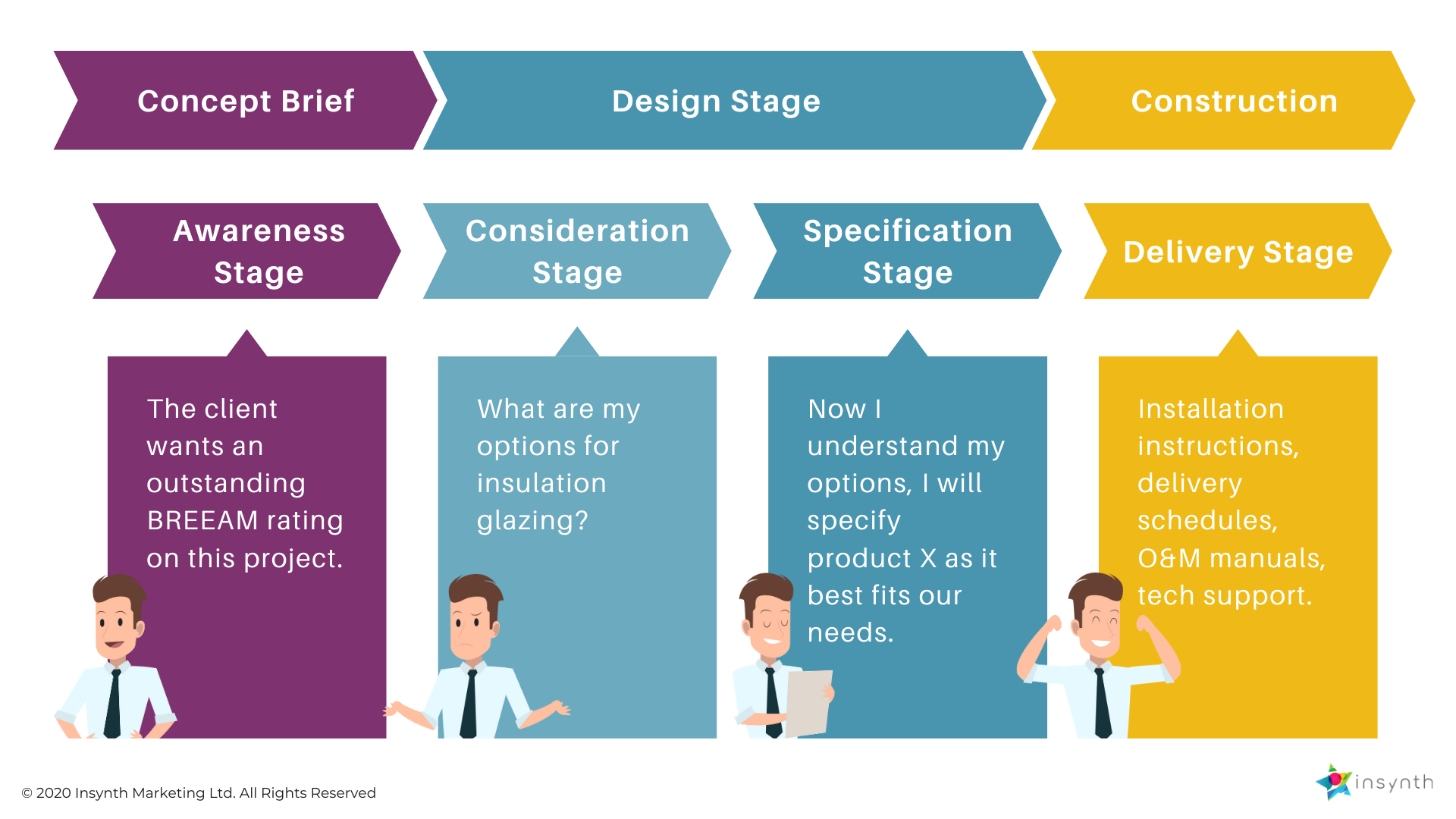 #1 What Does Your Current Sales Team Look Like?
A sales team is a sales team… or so they say! But that statement could not be any further from the truth. Sales teams are often very particular to the audience that they are communicating with. A building product company that focuses on architects will have a different sales strategy than that that communicates mainly to contractors, for instance. And, within the same sales team, there will be people with different roles, specialised in different parts of the buying process.
As a result, it is important that, if you want to improve the productivity and effectiveness of your sales team, you first build an accurate picture of how your sales team looks like, what audience do they target, and which roles they fulfil within the team, and how they relate to one another. In this process, you will also need to observe, team member by team member, how they approach their workday, how they face challenges and overcome them and, ultimately, how they perform.
#2 How Do You Define "Productivity"?
Whilst salespeople hear the word "productivity" quite often, rarely ever do they get briefed about what productivity refers to. As we mentioned, productivity is thought to be synonymous with "working harder", "working longer hours", "working more" … But that is not necessarily the case! It is essential that your sales team is in the same page and that they have a clear understanding of what productivity looks like.
There are different ways of measuring salespeople productivity, beyond revenue goals and quantitative KPIs. Together with how much money they are bringing into the business, the effectiveness of a team can also be measured taking into account how they solved problems that arose throughout their day, whether they contributed to the team in a sophisticated level, or if the feedback they got from prospects they spoke with was positive.

#3 What Do You Want To Achieve?
This question is, in fact, two questions! Any strategy to improve the productivity of your sales team should have a clear goal, but it should also come from a deep understanding of your current sales performance. For that, you need to be able to collect that and measure the effectiveness of the efforts of your sales team so far. Unfortunately, we find that, more often than not, building product companies lack the tools that would allow them to do this!
This more research-driven phase should not be based only on the numbers, you should also conduct a more informal but still insightful process of learning about the unique resources that your sales team might have. Every salesperson in your team can contribute to the team in a different way, depending on their personality and their skill sets! A clear picture of what you currently have will allow you to make an informed decision about what you can achieve in the future.
#4 Do Your Salespeople Have The Tools They Need?
Once you have learnt about your team, how they work, and the kind of goal you would like them to strive for, it is key that you ensure that they have access to the tools that will allow them to do so. This goes from the right software to the right content. Marcus Sheridan, author of The Sales Lion, explained that 80% of all of the questions that salespeople get on a first sales appointment are the same questions every time. Are your salespeople able to respond to them satisfactorily?
For Sheridan, the key is not answering those questions, but answering them in the right way. It is, in fact, likely, that those prospects already know the answer to those questions, they just need to hear them from you! Prospects want to make sure that you are proactive, that you are available, that you have the time to engage with them and solve their problems. And that is not quite that easy to do, especially when salespeople need to make 50+ calls every day!
#5 Is Your Sales Team Integrated In Your Building Product Company?
Traditionally, sales teams have been quite isolated from other teams of the company. They might receive leads from the marketing department but… That is as far as it goes. Similarly, marketing teams have also been separated from sales, handing over MQLs to the sales team and not necessarily worrying about how those leads are being followed up and progressed. And, this dynamic creates friction!
Bertrand Hazard, CEO of Lipion Consulting, has a very interesting take on the relationship between marketing and sales teams, where marketing is part of sales, it is part of the process where prospective buyers are engaged and brought on board. The communication between your sales and marketing team needs to be consistent, making sure sales understands what marketing expects from them and vice versa.
How The Right CRM For Your Sales Team Can Improve Their Productivity
If you are looking at helping your team improve their sales performance, using a CRM that will help them in their day-to-day activities is essential. As HubSpot Partners, we recommend the CRM and sales enablement platform HubSpot for any building product business that is looking to eliminate the distractions that are keeping salespeople from selling and to provide their teams with a powerful relationship building tools.
It is essential to have an adequate data management platform that will allow you to not only collect the information of each of our leads but to start a conversation that will nurture the relationship they have with your building product company.
#1 HubSpot Provides You With Standardised Reporting
A key feature that allows building product companies experience instant wins when implementing HubSpot is the ability of the platform to create valuable and real-time business data. HubSpot offers standardised sales reporting that will help teams measure the activities their sales team is carrying throughout their workday, the number and stage of the deals that they are currently progressing, the number of deals that they have won and lost in a particular period of time, and, ultimately, the revenue that they have brough into the pipeline.
#2 HubSpot Allows You To Have A Clear Picture Of Your Sales Process
With a particularly user-friendly layout, HubSpot reflects the activity of your sales funnel in a pipeline where, at a glance, you can see the number of deals in each stage and their likelihood to close. When implementing HubSpot, building product companies often realise that their sales process is not necessarily well defined, and they see the implementation as an opportunity to review that process, allowing for their salespeople to have a better understanding of the buyer's journey.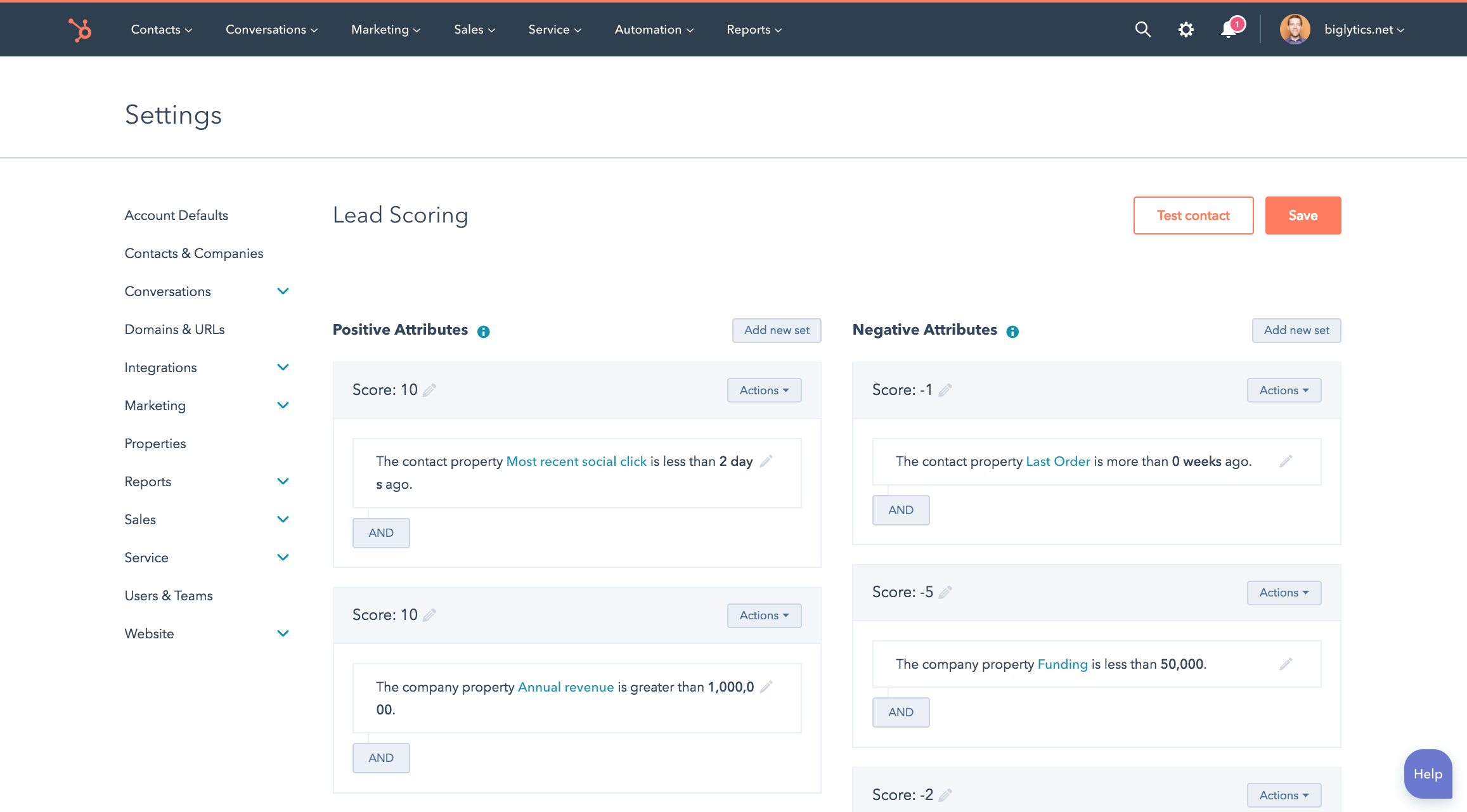 #3 HubSpot Helps You Assess The Quality Of Your Leads
Designed to enable sales growth, HubSpot has a built-in lead scoring feature, that assigns positive or negative weight to contacts depending on how ideal of a fit they are. For sales team, having their leads pre-qualified can be an incredibly powerful tool, with poor fit leads being automatically disqualified from the sales process and allowing the sales team to focus on those leads that are more likely to close.
#4 HubSpot Organises Your Sales Assets
Even if often not taken into account, sales team manage and utilise an incredible amount of content that they share with prospective clients. This content ranges from case studies, to whitepapers, product demo decks, pricing information, etc. These documents are often scattered around, hidden in lengthy email threads, or lost in a local folder. HubSpot is designed to host a compelling sales content library, where your team can find content on any sales-related topic.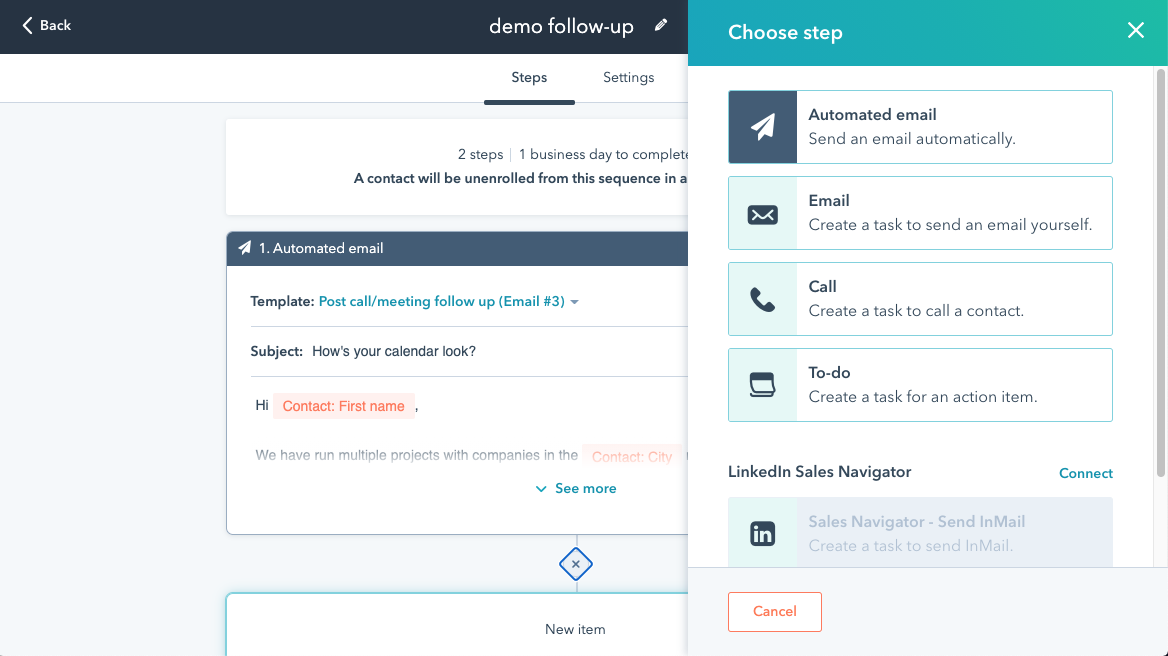 #5 HubSpot Automates Your Sales Efforts
Probably the most popular feature of the platform, HubSpot has been the go-to sales software for companies looking to boos their sales productivity because of its automation technology. Using HubSpot, salespeople can create follow up email sequences which automatically trigger if a prospect hasn't responded to them within a set amount of time. Automating the follow-up process with set-it-and-forget-it sequences can save salespeople hours of unnecessary work!
Let's Get You Started!
The Construction Front Line Survey found that construction businesses that had invested in the acquisition of internal management software with the aim of better managing workforce had increased their productivity by up to 15%. When asked about the challenges new technologies helped overcome, firms highlighted the importance of shared data availability.
As HubSpot Partners, we have helped dozens of companies adopt a new CRM that support them as they build the conversation with their construction leads. If you are looking at adopting a more proactive sales approach, it is important for you to know that you do not need to do this alone. Despite the construction industry having issues at catching up with the digital area, sales enablement can already make a difference in the sector.
About Insynth
At Insynth we deliver a predictable flow of leads, customers, and specifications for building product brands through our inbound marketing approach, proven to reach a technically demanding audience.
We use the latest marketing techniques such as construction inbound marketing, to equip building product companies to grow sustainability in this era of digital transformation.
As the only HubSpot certified agency to major in construction marketing. We have a proven formula of bringing a variety of functionalities together including CRM Implementation, Web Design, Sales Automation, SEO, and Email Marketing to achieve your ultimate aim: Growing your business and gaining new specifiers and customers.