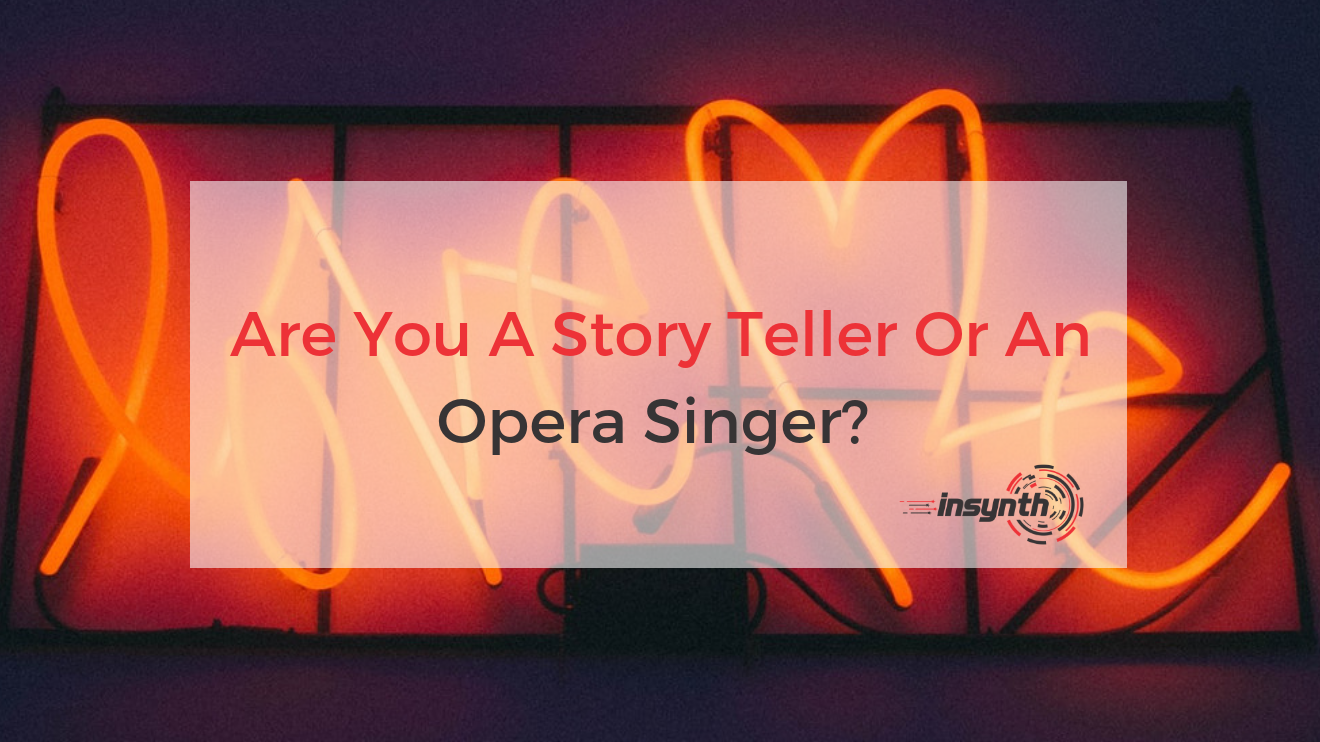 Are you a storyteller or an opera singer?
This might seem like a strange question but stick with us.
Here are Insynth, we've been learning about content writing, and how working in the style of either an opera singer or a storyteller can impact on the reader's perception of you.
Keep reading to find out more…
The Opera Singer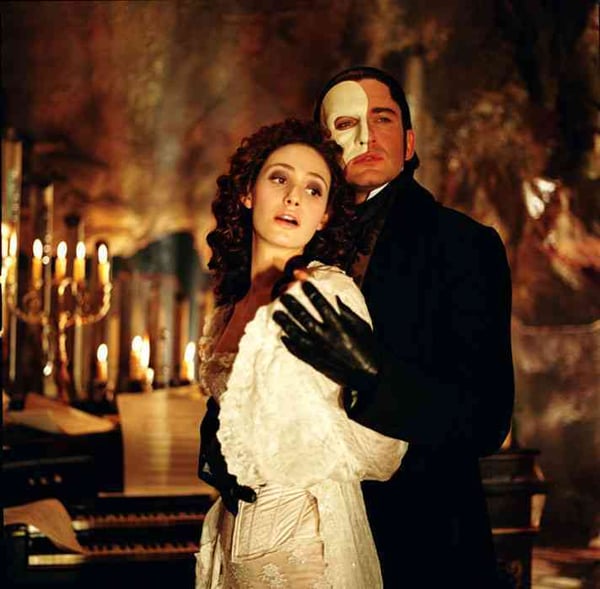 Opera singers are loud. They have powerful lungs command your attention; when they sing it is all about them. They demand you give them all of your focus.
Poorly executed content marketing can sometimes feel like opera singing. Companies can often forget what inbound is all about and end up shouting to keep the attention on themselves and nothing else.
In content marketing the key is to create content that is relevant to a prospect depending where they are in the buyer's journey.
Inbound marketing is about being human, helpful and holistic. It isn't about pushy sales content that isn't buyer centric. Unfortunately, it's a trap that building products companies fall into too often.
Opera singer content marketing is the business centred content that almost entirely talks about the company. It can be about:
Who they are
What they do
What they sell
Previous projects
Social media sites that only talk about your company are just as bad.
When a prospect scrolls down a Twitter or LinkedIn feed and only sees posts about new products, promotions and pricing it reads like an opera singer warming up; shouting "mememememe" over and over again.
Buyers are more empowered now. They are conducting more research before reaching out to a company. That research is aided by the finding of helpful content that informs their buyer decisions.
If your company is only putting out content that screams "MeMeMeMeMe" to prospects they are likely to walk away without reaching out.
The Storyteller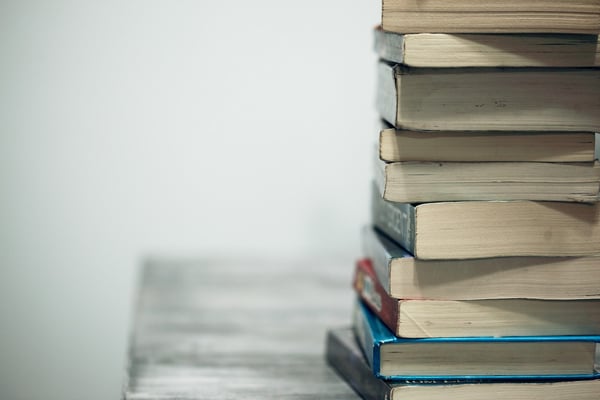 Storytelling content creation is much more buyer focused. Instead of creating content that entirely focuses on what the company wants to sell to the customer, they write in a way that draws in the reader, making them feel part of the story that content tells.
Storytellers create content that is told from the reader's perspective. It addresses their concerns and worries, as well as their goals and dreams, which pulls them in.
To write storytelling content, writers need to weave a story around the topic that engages the reader, educates them on potential solutions to their problems but doesn't overtly sell to them.
To do this, start with the buyer's journey and create content around the different points throughout that journey that will be relevant to the prospect as they become a lead and onto a being a customer.
This content signals to the reader that they can trust your company because you understand them. You'll have done this without forcing a sales pitch upon them every time they come onto your site and read a piece of your content.
A well written story has a magnetic affect; readers are drawn into the content and pulled through because they are invested in your story. People are naturally more drawn to emotive pieces than facts and figures. We prefer a human element to content rather than a long list of statistics.
Our Philosophy
Here at Insynth, we advocate the storytelling approach to content writing. We believe in customer centred content that will help them to find solutions to the challenges that they are facing.
Creating content should be about telling a story that everybody can learn from. FlexiMize suggest that in order to tell a successful story in content marketing, the message has to be real.
Humans connect better with other humans than with anything else; keep it real and your storytelling success rates will soar.
Conclusion
Opera singer content writers talk only about themselves whereas storyteller content is customer focused and draws the reader in and painting pictures by telling stories from the buyer's perspective.
To successfully tell stories that make buyers invest in your message, your content needs to tell real stories that send trust signals to potential customers that you are a company worth paying attention to.
The inbound methodology is all about being human, helpful and holistic. Storytelling marketing is the way to achieve this!
About Insynth
Insynth Marketing is a leading UK construction marketing consultancy based in Shifnal in the West Midlands. Insynth employ the latest inbound marketing techniques such as construction inbound marketing, to help building product manufacturers grow their businesses by aggressively driving sales lead generation activity.
As the only HubSpot certified agency to major on construction marketing, we bring together construction marketing strategy, digital strategy, website design, SEO, content marketing, email marketing, sales automation, marketing automation and HubSpot CRM implementation to produce successful campaigns and great results for our clients.
Book Your Free Consultation Today