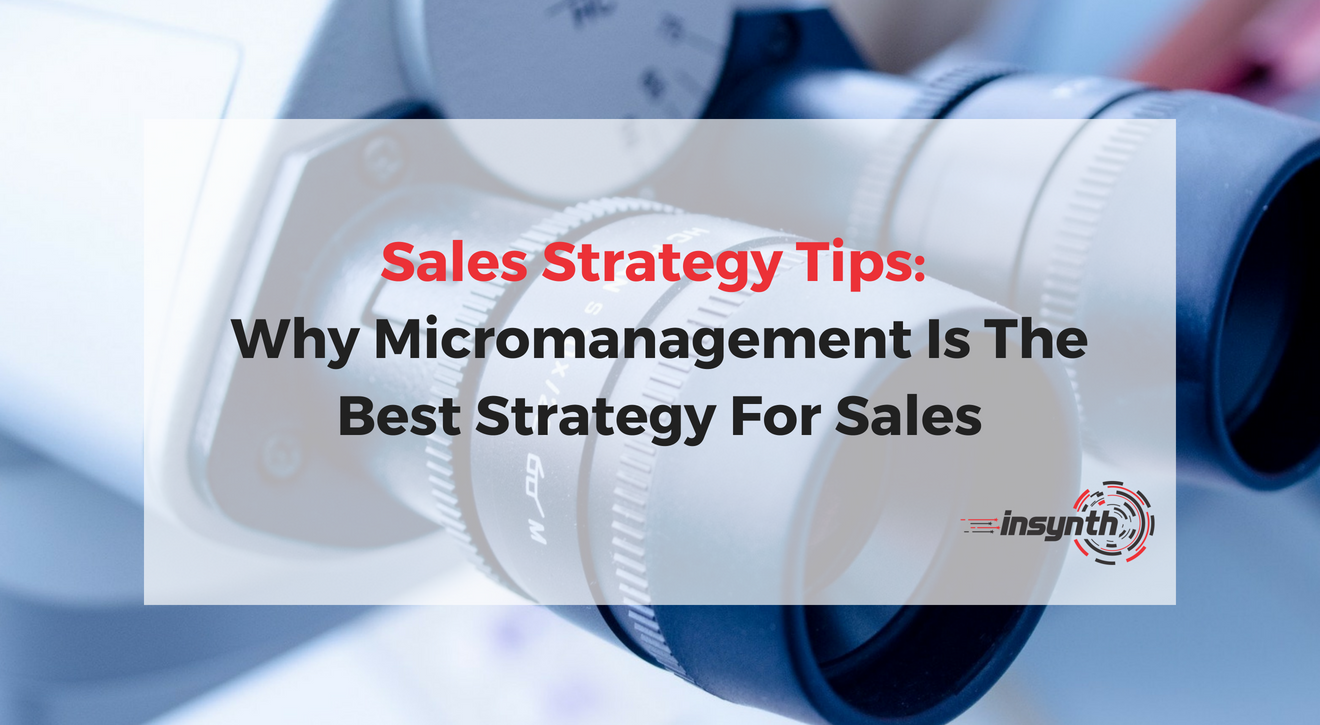 One of the biggest challenges of sales management is figuring out how involved you need to be with your team. Too much and you can be accused of interfering and getting in the way. Too light a touch and activity can start to stray away from your carefully constructed sales strategy.
So how do you get the right balance, and where should you and your team focus your time and energy to make the biggest improvements to your sales performance?
Sales Is A Process
If you fully understand the buyers journey, it should become quite clear what steps they take, how and where they research solutions, what help you can provide and when it is most timely.
You need to position yourself as a trusted advisor; consulting with your clients to help them find the best solution (not always you) and challenging them to explore new options.
Whilst every client if different and their exact needs do vary at a detailed level, the challenges and problems they face rarely differ a great deal in general terms.
This creates opportunities to standardise many repetitive aspects of the sales process, enabling you to take advantage of sales automation and technology to boost productivity and free your team to spend more time in the consulting/challenger roles they enjoy the most.
Success lies in your ability to understand all of the elements that affect your sales pipeline. What can you influence, what can you control, where can you manage risk?
Freedom To Improvise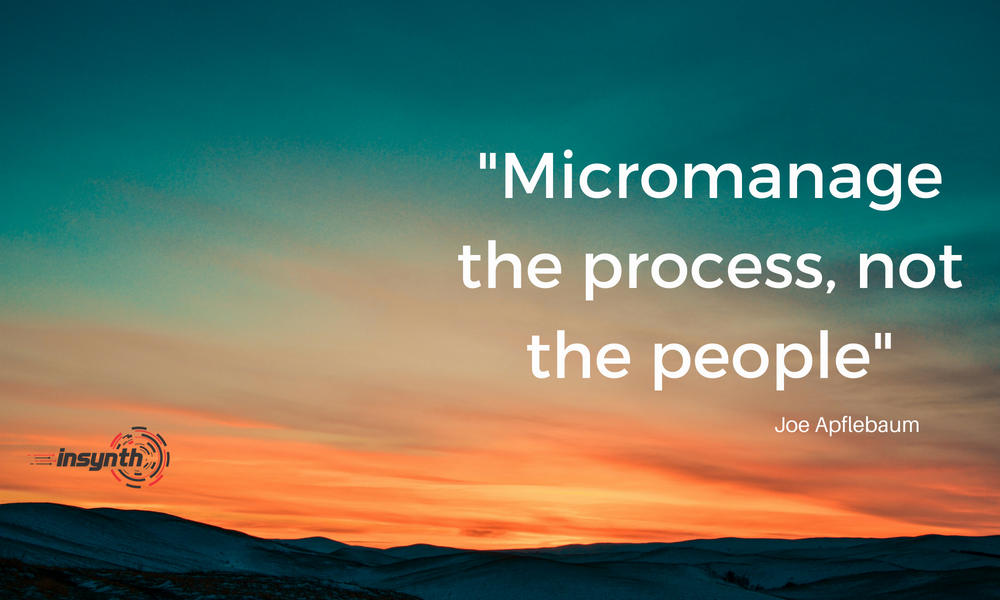 Joe Apfelbaum said; "Micromanage the process, not the people."
Your team is where your best practice and great ideas for process improvement will come from, either volunteered or through observation.
Micromanagement of people kills creativity and stifles productivity.
A group focussed on understanding which tactics are working and generating success will identify the core components of a successful sales strategy, which can be documented, formalised and rolled out consistently across the team.
These observations will provide the blueprint for your new sales playbook, against which you can test new concepts and ideas.
Team members should be encouraged to improvise if they feel a certain approach is not working, but in a scientific manner, to enable them to appreciate whether the changes they make are having the desired effect.
Take A Scientific Approach
Breakdown and list all the activities that you carry out to develop a sales opportunity, from initial marketing outreach, to closing.
Identify any elements that can be changed and look for quick wins initially, things that you can tweak to make an impact. Look at email templates, response times, promotional channels, use of social media, speed of follow up, etc.
One-by-one, make changes and track the effect they have on the matric they are linked to. Adopt and roll out the changes that are positive and scrap the ones that don't work.
Over a period, monthly or quarterly, analyse the overall effect of your trials to see how much you have improved your sales processes.
Understanding The Key Drivers to Sales Success
There are key drivers that you need to focus on and micromanage to ensure sales growth.
It's all about the conversion from one stage of the sales pipeline to the next.
Monitoring and experimenting with your processes in a scientific fashion, one change at a time to understand the effects of your actions, enables you to quickly see how your changes affect your results – positively or negatively.
A tool that we find really useful is our Sales Performance Calculator. It enables us to understand the dynamics between our sales and marketing activities and their impact on our pipeline.
Download a copy, add your current stats and see what minor performance improvements in key areas can do to your sales results.
About Insynth

Insynth Marketing is a leading UK construction marketing consultancy based in Shifnal in the West Midlands. Insynth employ the latest inbound marketing techniques such as construction inbound marketing, to help building product manufacturers grow their businesses by aggressively driving sales lead generation activity.

As the only HubSpot certified agency to major on construction marketing, we bring together construction marketing strategy, digital strategy, website design, SEO, content marketing, email marketing, sales automation, marketing automation and HubSpot CRM implementation to produce successful campaigns and great results for our clients.

Book Your Free Consultation Today