As a business leader in the built environment, you know how important it is to manage construction leads effectively. However, with multiple systems claiming to be the solution but very few actually meeting their claims, it can make understanding the benefits of each system challenging and selecting one confidently practically impossible.

This article will give you 5 effective ways HubSpot can help you effortlessly streamline your lead management, helping your sales team to be more aligned and productive simultaneously.
Now, let's run down some of the best ways you can align your sales and never drop the ball on a lead again.
#1 Be available For Your Construction Leads 24/7 with LiveChat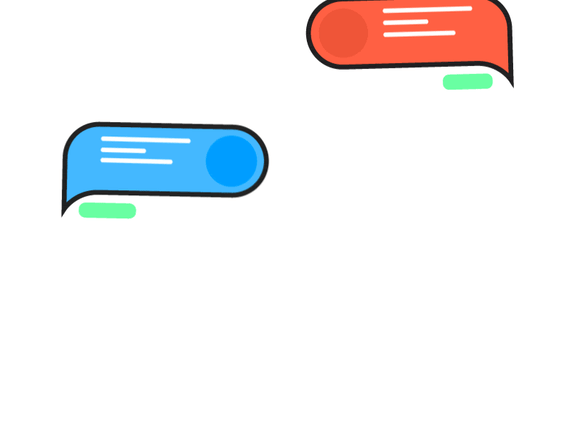 HubSpot's live chat feature is an excellent option if you want to interact with potential leads on your website. It's user-friendly and helps organisations personalise conversions at scale.

The live chat box pops up when a potential visitor lands on your website's landing pages. This allows you to customise the widget and convert quality leads. You can also download HubSpot's mobile app for instant conversions. So, if you want to improve your website's lead conversion rate, consider using HubSpot's live chat feature.
Live chat tools make it easy to keep track of customer interactions and sales data. With LiveChat integrating with the HubSpot CRM, you can have all your customer contact records, conversations, transcripts, and data in one central location. This makes it easier for your sales team to have a single source of truth when it comes to your customers.
#2 Get Automated Notifications On Leads Engagement & Activity Levels
HubSpot workflows are a great way to nurture and manage leads better. Workflows automate repetitive tasks, which naturally increases the consistency that each lead experiences. A task that would be incredibly time intensive if they were to be completed manually.

Don't worry about repeatedly sending emails to nurture leads. Workflows will do this for you. Once a lead engages to a point where you'd be interested in speaking to them, HubSpot will notify you. So you only ever contact genuinely warm leads.

Workflows will help your sales team stay organised with the help of a better sharing and collaboration system. Moreover, workflows are fully customisable so that each team member gets the right tasks according to their competencies.
#3 Personalisation & Database Segmentation
Personalisation is all the rage in business these days. Companies are trying to find new and innovative ways to appeal to customers on a personal level. But looking at the below numbers, can you blame them?
80% of users are more likely to purchase from a brand offering a personalised experience.
72% of users only engage with personalised messaging
42% of users find non-personalised content frustrating
These numbers illustrate how important personalisation is. But personalisation can only be achieved once your database has been segmented correctly. Here's how HubSpot helps you do this.
HubSpot Lists
HubSpot's List feature allows you to segment your contacts or companies based on shared characteristics.

For example, you could create a list of specifiers in Scotland in the USA by making a list named "Specifiers In Scotland" and setting filters to enrol only those companies in Scotland. This would allow you to create targeted marketing campaigns specifically for that audience, avoiding untailored messages being fed to the wrong audience.
This is particularly helpful if you have multiple products beneath your brand and want to send specific messages to specific people at particular times.
The Types of Lists You Can Make in HubSpot
There are two types of lists you can create in HubSpot: Active and Static. Here's more about each type, how it works, and how it differs from the other.
Active Lists




Active lists are powerful tools that can automatically enrol and unenroll records based on set criteria. This means you don't have to put any manual effort into maintaining the list. They can be incredibly useful for keeping track of contacts who meet specific criteria that you set. So if you need a list of people who match certain conditions.




When would you need to use an Active List?


If you want to segment your contacts according to their lifecycle stage, you can create a list in HubSpot. For example, you could create a list for leads.

When you create the list, you can add a filter so that only contacts with the Lead lifecycle stage are enrolled. If a contact's status changes from Lead to something else (e.g. Customer), they will be automatically unenrolled from the list.


Static Lists


A Static List is a list of records that you manage manually. You can add or remove records from the list at any time, and you can apply filters to the list to help narrow down the results. Once you save the list, however, you'll need to update it manually if you want to make any changes.


When would you need to use a Static list?
One way to use static lists is if you want to reach out to specifiers who haven't specified your product over a prolonged period. By creating a static list, you can extract all the relevant contacts and then enrol them in a workflow so that they receive highly tailored messages based on a project they may be working on.
#4 Send emails at the same time, in any time zone
Sending relevant emails is one way to engage your database, but timing those emails correctly can significantly increase your lead conversion rate.

With HubSpot's smart send option, you can time emails, so they are received at specific times in each timezone.

Remember when you clicked 'send' at 9am in the UK? Everyone in the UK received it at the intended time, but those in America received it at 4am. This means that when they check their inbox, your marketing email is at the bottom of their email mountain, reducing the chances of it being seen.

Not to mention spam folders. Google has created a pretty robust spam filtering system that does an excellent job of keeping spam out of your inbox. However, non-spam emails with questionable characteristics (like being sent at 4am) have a significantly higher chance of being flagged as spam. Once in the spam list, it becomes incredibly hard to get out.

Sending at the correct times not only reduces the chances of being flagged as spam but it makes the recipient more likely to read and respond.

After choosing HubSpot's smart send feature, you can customise when each recipient receives their email. This ensures that your messages are always timely and relevant, increasing the chances that your leads will convert.
#5 Lead Scoring
If you're tired of wasting time on leads that don't pan out, HubSpot's Lead Scoring tool is for you. This tool can be used by almost all HubSpot subscription levels and allows you to automatically assign a priority level to new contacts based on selected attributes.
Some essential benefits of using lead scoring include:
Improved conversion rates: by identifying and focusing on high-scoring leads, you are more likely to convert them into customers.

Higher quality leads: lead scoring can help you identify which leads are more qualified and therefore worth your time.

Lead scoring is a great way for your sales team to prioritise their time. They can make the most of their day by focusing on the hottest leads first. Colder leads can be followed up on when Sales has some extra time.




Conclusion
Adopting a new CRM can be daunting, but it's important to remember why you're exploring CRM solutions in the first place. Likely, you have a challenge you know a platform like HubSpot can solve. In addition, getting your team onboarded and using the tool daily is crucial to seeing results. Here are some tips to get started:
Have a plan - know what problem you're trying to solve and how HubSpot can help.

Get buy-in from your team - they need to be on board with using the tool to succeed.

Train and support your team - they should know how to use the tool and feel confident doing so.
About Insynth
At Insynth we deliver a predictable flow of leads, customers, and specifications for building product brands through our inbound marketing approach, proven to reach a technically demanding audience.
We use the latest marketing techniques such as construction inbound marketing, to equip building product companies to grow sustainability in this era of digital transformation.
As the only HubSpot certified agency to major in construction marketing. We have a proven formula of bringing a variety of functionalities together including CRM Implementation, Web Design, Sales Automation, SEO, and Email Marketing to achieve your ultimate aim: Growing your business and gaining new specifiers and customers.