Personal development is crucial in any field; however, it's especially relevant in digital and construction marketing, where technology, software and competitive advantages are constantly evolving. If you're stagnant for too long, you will be left behind.
However, there is no shortage of free learning resources online, especially if you're in the HubSpot ecosystem.
What Is HubSpot?
HubSpot is a CRM developed to align sales and marketing teams behind inbound marketing with the aim to supercharge ROI and generate more qualified leads and advocates.
What Is HubSpot Academy?
HubSpot offers an educational service called 'HubSpot Academy' a free and sophisticated learning platform for building your knowledge base. HubSpot Academy provides everything you need to know about bleeding-edge marketing, sales, services, and operational topics, from short, practical courses to extensive certifications.
Why Was The Insynth Team Tasked With Achieving 9 Certifications?
At Insynth personal development plays a crucial role in uniting around a common purpose; to broaden our knowledge base for the betterment of our colleagues and clients.
HubSpot Academy plays a vital role in this as it offers an unlimited opportunity for continual learning. With this in mind, Insynth began 2022 geared towards personal development, an initiative which later became the 'Insynth Curriculum.'
The initiative was led by Founder & CEO Leigh Simpson, and Inbound Marketing Consultant Ainhoa Rodriguez-Muguruza. Insynth Curriculum had the aim to upskill and uplift the Insynth team. Inspiring them to achieve 9 core curriculum certifications (certifications essential to delivering the highest end product at Insynth) and 9 personal certifications (tailored to each individual's growth). With the highest achievers receiving an Easter egg.
A significant amount of time was then dedicated to each team member's development during Q1.
Course Details:
The 9 core curriculum certifications consisted of:
The Results
52 certifications won between January and March 2022 for Insynth

An average of 4 certifications won per team member

The person with the most certifications has 33

100% of the team is Inbound Certified

42% of the team has over 12 HubSpot Academy Certifications

Over 14,000 educational videos consumed

Top achievers:

Jake Derry

Rich Newsome

Sandeep Bassi

Henry Jones

Dom D'Angelillo
Our top achievers showed resilience and commitment to their learning, becoming some of the most qualified inbound marketing experts at Insynth and by extension, the entire UK construction marketing industry.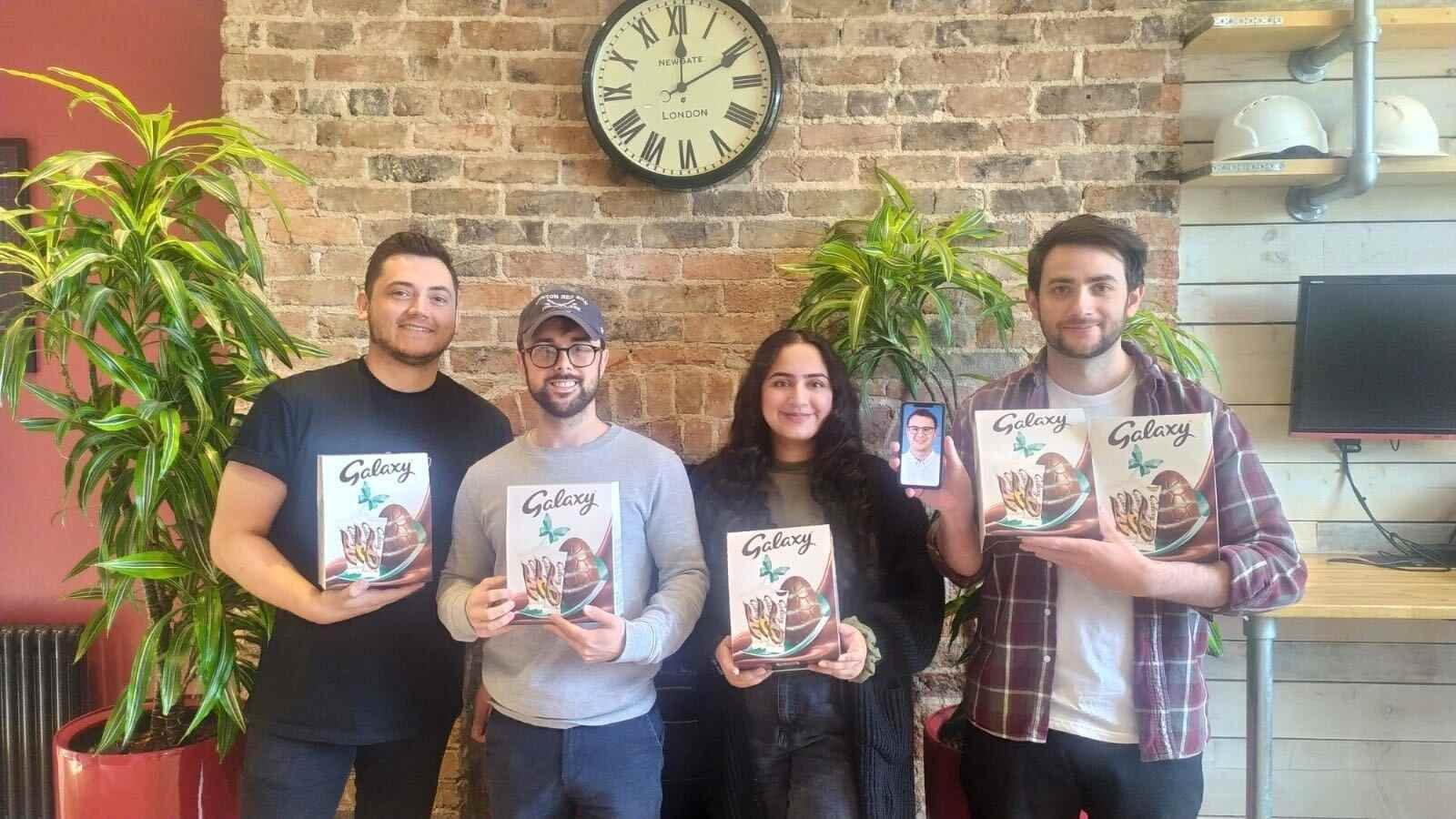 Sandeep Bassi, Digital Marketing Consultant, said, "digital marketing is always changing, and I felt that the Core Curriculum helped keep me up to speed with what's new and what's changing. The videos were easy to follow and digest - I'm excited to keep on learning new things!"
Dom D'Angelillo, Digital Marketing Consultant, said, "regular HubSpot education and CDP has always been a part of working at Insynth but balancing that with the day-to-day of managing client accounts means the former had to often take the back seat. I'm always up to the challenge when things get 'gamified' and the challenge to get 9 certificates before Easter was exactly that."
Dom further spoke on the confidence gained through the certifications, saying, "the consistent education has made me feel more confident in the work that I do. Sharpening your tools is always important, and for us, that's what HubSpot training is."
Alex Miles, Digital Marketing Apprentice, said, "the style of training was very thought-provoking and gave me the confidence to have conversations and ask questions to my peers in order to share my own thoughts and gain feedback."
HubSpot champions accessibility and it was appreciated by Alex as she went on to say "as someone who has a more neurodivergent way of thinking, this learning style was very accommodating and clear enough for me to take in the information. I am now confident in conveying my learning into the work I am producing at Insynth with a better understanding of what works well for certain campaigns and how to develop them further."
The 'Free' Paradox
While free can sometimes be interchangeable with lack of value, fortunately, that is not the case here. HubSpot Academy consists of well-produced videos, high quality verbal and written content, and a user friendly and easy to navigate design.

Ready to take advantage of this incredible tool? Simply visit the Academy and choose your course!