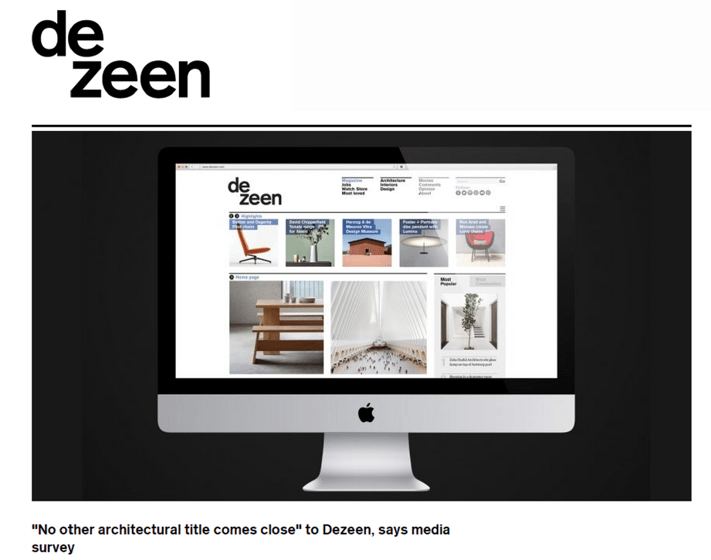 The recent launch of the Insynth Construction Digital Media Grader report has caused quite a stir in the UK construction media since it was launched last week.
The leading title, Dezeen featured the report with coverage on their website, twitter feed and newsletter.
With coverage of the report spreading on social media, Insynth has seen a huge spike in website traffic and downloads of the report has been very brisk.
Darren Jarvis of the UK's leading construction sales and marketing hub, Construct UK, commented

"I'm very positive on the content and value of the data, and I must say that I think that Insynth has provided an excellent resource for construction product marketers."

The Insynth grader report has ranked website authority, physical reach, digital reach and social following to discover which architecture titles are most beneficial.
The report is designed to help building product manufacturers adapt to the new digital age by providing information needed to compare the effectiveness of various online resources.
It's not too late to download your copy of the report to find out which UK construction media titles can boost your website authority with backlinks and reach the architectural audience via their social media channels and traditional circulation.
The grader report is free to download by clicking on the banner below.