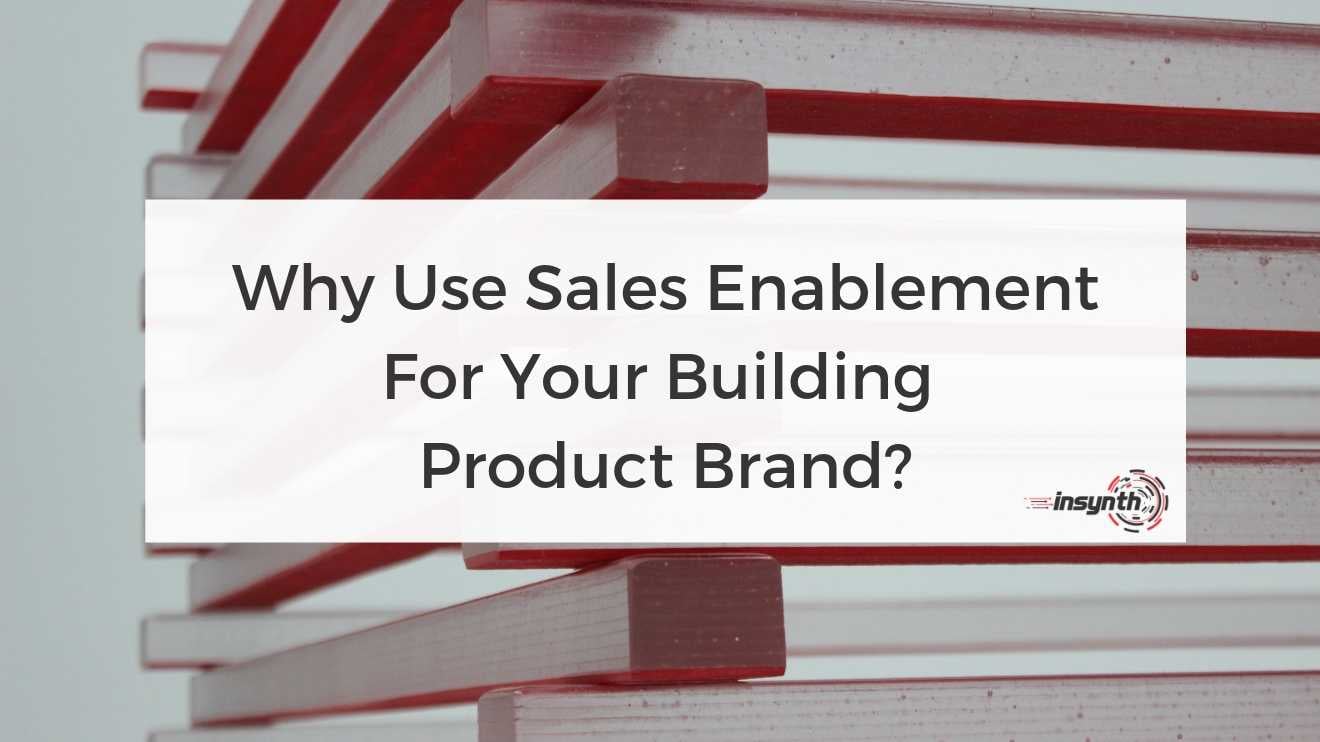 What if everybody on your sales team understood the needs of your customer, the problems they face and how your company solves them? Better yet, what if they loved your solution, shared your vision and immersed themselves within your sector?
How do you bridge the gap between this idealistic view and reality? You need to support your sales team with processes, you need content, training and technology. How do you get these things?
By making a process consisting of best practices broken into smaller, simpler tasks. You can then add tools to these processes, giving you data and feedback. Better known as your sales teams' technology stack, enabling them to do their job better.
The next step is to provide them with content - case studies, whitepapers and insights on how to solve your customer's problem.
The ultimate step is to create a playbook and train your sales team on these processes. This entire process is also known as sales enablement.
Sales Success Requires A Smarter Way Of Thinking
With traditional 'outbound' methods becoming more difficult, no longer can you purchase a list of contacts and hope for the best. You need a smarter approach in nurturing architects, contractors and specifiers. The inbound approach incorporates sales enablement to help you better nurture and connect with your customers.
Sales enablement is providing salespeople with the information, technology and content to help them sell more effectively.
Why Use Sales Enablement For Your Building Product Brand?
A company typically invests a lot of money into their sales team. Salary, national insurance, pension contributions, bonuses, training etc; it soon adds up.
When looking to improve your sales team, it often makes business sense to concentrate on improving your existing team first.
Pros
Over 75% of companies using sales enablement tools indicated that sales increased over the past 12 months. (HighSpot)
Aberdeen alluded that individual salesperson close rates were 24% higher than companies not using sales enablement.
According to Forbes, sales enablement solutions are the top technology investments for boosting sales productivity.
Cons
It may create unnecessary work for IT, integrating systems and ensuring they 'talk to each other'.
It may disrupt your team's current workflow. New tools and processes often require changes in behaviour in the short-term. These changes should be positive and try to match the existing workflow of your best reps.
It requires shared goals, agreed-upon metrics and service level agreements between sales and marketing. If these departments are poorly aligned, the latter may be a source of friction between the teams.
The Benefits Of Sales Enablement
Could sales enablement be what your business is looking for? Having only gained traction since 2017, it's a relatively new practice. With digital, the construction sector is often slow to adopt new practices.
Those who incorporate it into their strategy will have a leg up on their competitors.
It improves the sales process
Sales enablement technologies provide data into what is working and what isn't working in your sales process.
Departments are better aligned
Sales enablement can help to align departments. Sales and marketing alignment deliver, on average, a 36% improvement in customer retention and 38% higher sales-win rates.
More confident reps
42% of reps say they struggle with prospecting the most. Sales enablement will arm your reps with playbooks, best practices and content to ensure they're confident when they need to approach a lead.
Customers are better understood
According to CEB, 57% of the purchase decision is complete before the customer even calls the supplier. Knowing which stage in the buyer's journey your lead is at will help
Conclusion
Companies are increasingly adopting sales enablement technology to better manage their leads, modernise their sales processes and automate mundane tasks.
It helps sales teams to produce consistent results, enhance the customer experience and just as importantly the sellers experience too.
Depending on what you're doing already, sales enablement can sometimes feel like a big change. Fortunately, relatively easy to use technology such as a modern CRM will help you organise, optimise, align and transform your sales process.
About Insynth
Insynth Marketing is a leading UK construction marketing agency based in Shifnal in the West Midlands.
They use the latest inbound marketing techniques such as construction inbound marketing, to support building product companies to grow their business by proactively driving sales lead generation activity.
As the only HubSpot certified agency to major on construction marketing, we bring together construction marketing strategy, digital strategy, website design, SEO, content marketing, email marketing, sales automation, marketing automation and HubSpot CRM implementation to produce successful campaigns and great results for our clients.