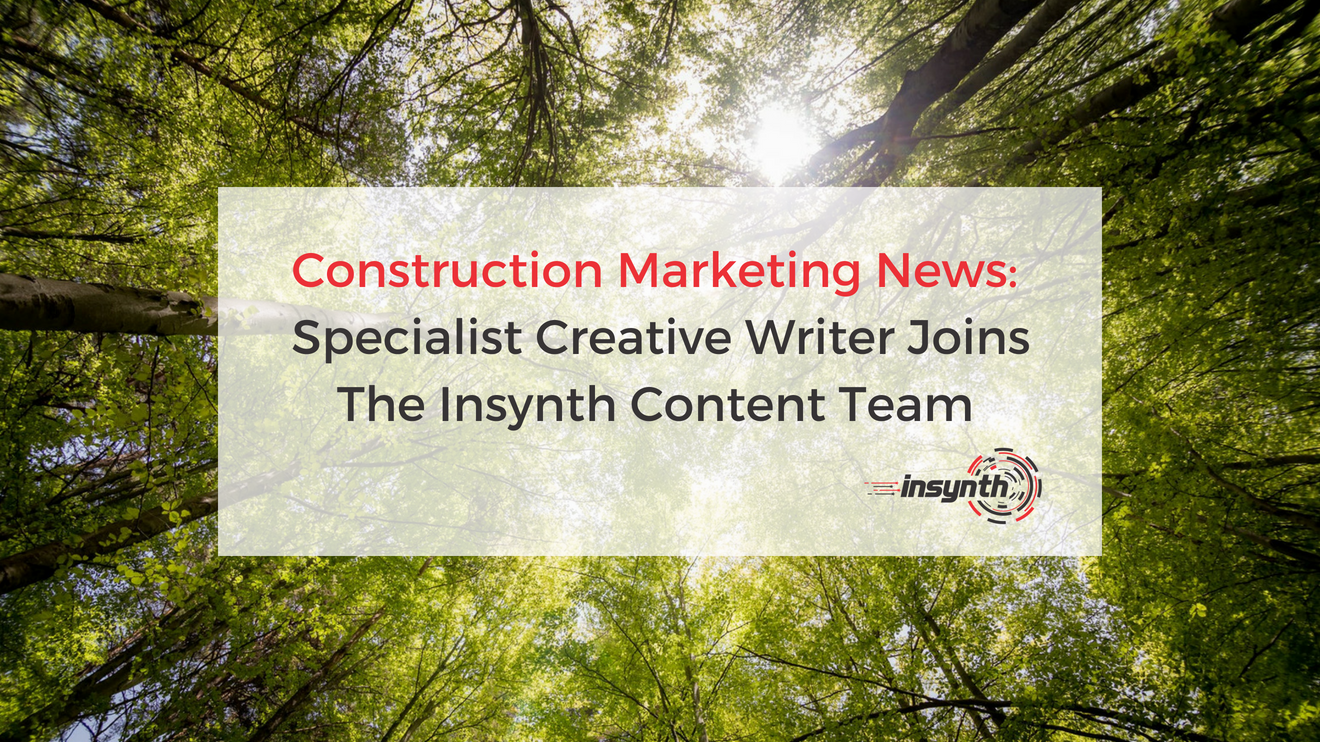 To support their mission to use storytelling and bring more colour to the world of construction marketing, Insynth has recruited a published creative writer to their growing content team.
Growing Content Marketing Team
Content marketing is becoming the most effective way to attract, engage and educate architects, engineers, consultants and contractors. The adoption of this strategy by leading building product brands is helping them to build awareness, improve Google rankings, increase website traffic and grow sales.
Abby Buchan-Howard, a University of Wolverhampton graduate with a first-class honours degree in Creative and Professional Writing and English, joins Insynth as a Digital Content Marketer. She is responsible for producing blogs, eBooks, white papers, website copy and social media content.
Alongside her degree, Abby has a background in technical sales and a wealth of writing experience, including as a three-time published novelist and short story writer, book blogger and product description creator for a local business in Shropshire.
Abby will be working alongside fellow content marketer and English Literature graduate Charlotte McCormac to generate emotive content that tells a story for clients, promote business and draw customer's in through the production of engaging subject-matter.
Insynth founder Leigh Simpson commented:
"Bringing products and companies to life by telling their stories in engaging and compelling ways is a great way to connect with your audience. You still need great technical content, but it needs to relate to the challenges your audience face, and solve these problems too. People forget facts and statistics but remember stories.

Creative storytelling is a gift. With Abby & Charlotte, we have managed to recruit two exciting storytellers who can help any business resonate more personally and emotionally with their customers, developing long-term, more meaningful, memorable and profitable relationships."
The Modern Construction Marketing Agency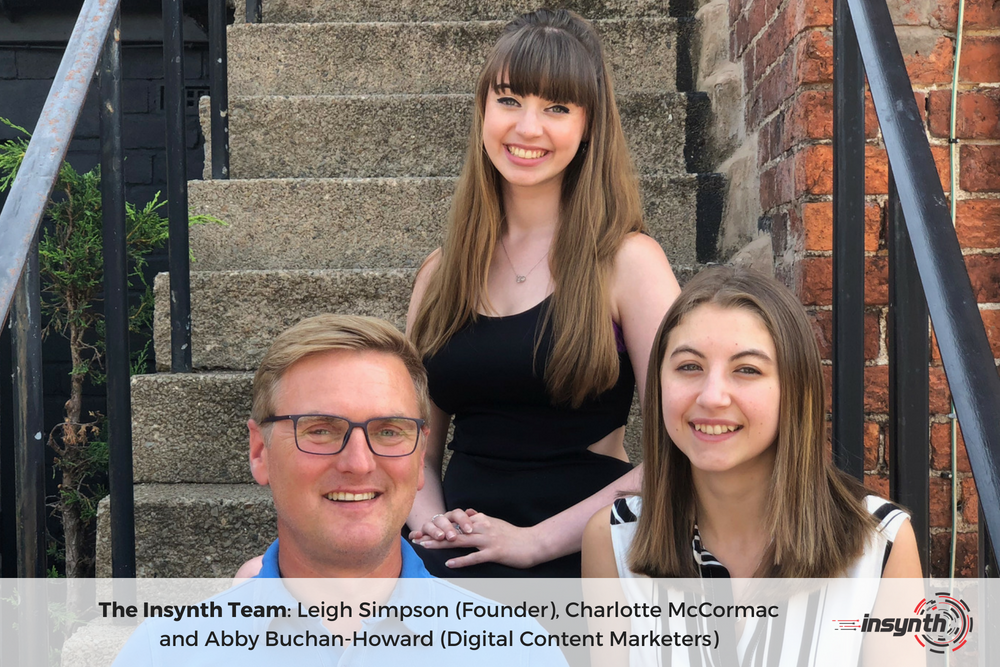 Insynth is the only HubSpot certified agency partner to be working in construction marketing. They have a team of marketing specialists bringing the latest inbound techniques to the building industry.
Insynth combines a variety of cutting-edge strategies such as SEO, content creation and CRM implementation to work alongside businesses on a retainer basis and deliver successful marketing campaigns to thriving companies.
Insynth's distinctive blend of inbound marketing methodology and passion for creating approachable and humanised perceptions of the construction industry guarantees that they can meet your business's needs.
This is achieved through high-level, expert consultancy combined with delivering tactical support that will encourage growth and development through the connecting of your customer with your company.
Insynth can stay in step with the latest in SEO and inbound techniques through their rigorous training for employees and their regular participation in annual inbound conferences across the globe. These include Inbound, Boston MA; Inbounder, Madrid and Brighton SEO.
The company strives to use their vast knowledge of the construction industry, partnered with a passion for inbound marketing to create amazing content for their ever-growing customer base.
Fuel Your Growth With Content Marketing
If you're thinking of using content marketing to raise your profile, Insynth have the expertise and skills to engage with your market and help you to grow your business.
We marry expert construction strategic advise with high quality and engaging story telling to get you noticed across the internet and in traditional media helping you to stand and giving you a competitive advantage over your competitors.
Get your free content marketing consultation to find out how Insynth can help you.