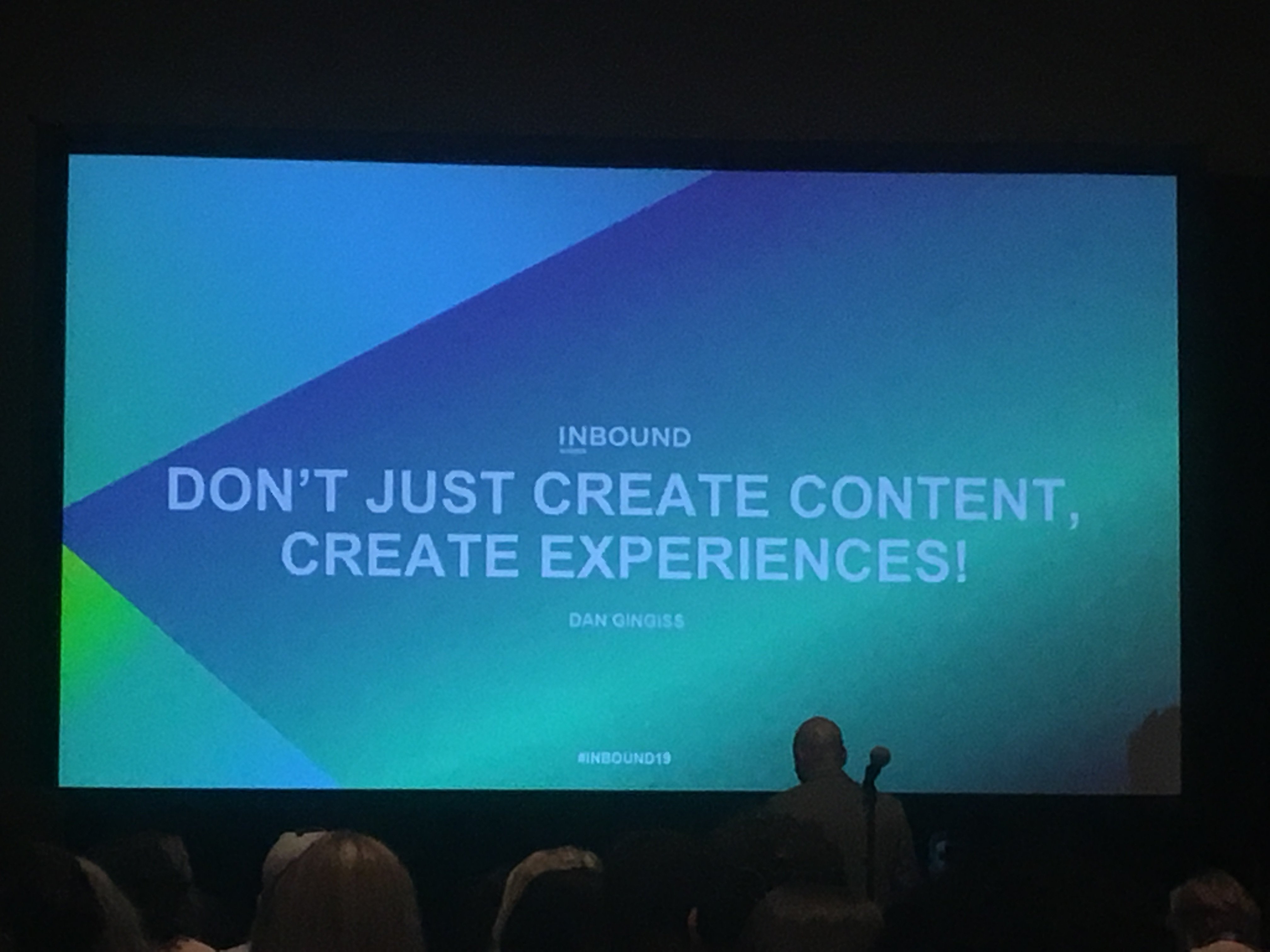 Dan's LinkedIn: https://www.linkedin.com/in/dangingiss/
Dan's Twitter: https://twitter.com/dgingiss
Dan's 20-year career has consistently focused on delighting customers, spanning multiple disciplines including digital customer experience, marketing, social media and customer service. He has held leadership positions at three Fortune 300 companies – Discover, Humana and McDonald's.
Dan is the author of the book, 'Winning at Social Customer Care: How Top Brands Create Engaging Experiences on Social Media', a host of the Experience This! podcast and a regular contributor to Forbes. He is a recognized thought leader:
"Top 50 Customer Experience Blogs and Influencers" by Lucep
"50 Social Media Marketing Influencers to Follow" by TopRank
"The Top Digital Marketing Influencers in 2018" by Whatagraph
Blog posts are nice. Videos are great. Webinars rock. But your prospects and customers are being bombarded with so much content. If you really want to acquire more customers and keep the ones you have, you need to provide them with remarkable experiences.
With some simple tweaks, you too can create customer experiences that people want to share with their friends and social media followers. You'll see dozens of real-life examples of companies using customer experience to make the brand lovers louder than the haters. And Dan Gingiss doesn't just talk about experience, he creates one for the audience!
Dan's key takeaways:
Understand the powerful relationship between customer experience and social media.
Learn how a remarkable customer experience can be your most effective marketing.
Be inspired by the many simple ways you can create remarkable experiences that people want to share.
Dan compared many company's content marketing strategies to lots of holes in a dartboard: no structure and messy. In fact, there are 6 million blog posts every day.
Dan suggests that we should shift our focus and start concentrating on providing our customers with great experiences, rather than just writing content for the sake of it.
The Wise Approach
Witty-Taking the language that you're already using and adjust it to make it a little more humorous and add a little more personality. Clever, not particularly expensive, funny.
Immersive-Customer relationships are fragile so create an immersive experience.
Shareable-Encourage and make it easy for your customers to share. This might be a simple hashtag, or a photo opportunity.
Extraordinary- The number one most important factor in a customer's loyalty is reducing customer effort. If someone if using your website, how efficient is it for your customers to find information?
Conclusion
The building products and construction industry is not particularly known for its humour and wit. However, perhaps it's time to start thinking of different ways to appeal to our architects and specifiers. Next time you send out an email newsletter or share an advertisement, try to make your audience smile, and maybe even laugh.
Talk to us today if you'd like further information on how to create great content.