Your Free Guide To Content Marketing In The Building Products And Construction Industry
More and more building product and construction related companies are implementing a content marketing strategy to help boost rankings, increase website traffic and provide a better customer experience.
Considering that 88% of people never scroll past page one of Google, there's certainly a need to be ahead of your competitors.
Content marketing isn't just a case of writing blogs, however. To do it well, you need to adopt a strategy. This strategy should involve a 'topic cluster', where you write around a key topic in your space. It should also involve a distribution schedule so that you can achieve consistency in your delivery.
Find out how all this can be done with this simple, easy to follow guide that'll take you through some of the fundamental elements of content marketing.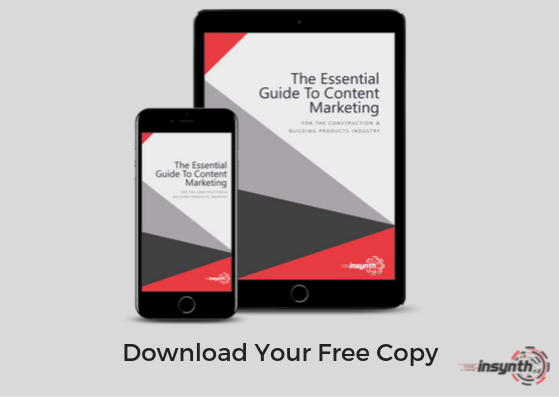 What Can You Learn?
Our 32 page guide is filled with helpful hints and tips to supercharge your content marketing efforts, subjects covered include:
What Is Content Marketing For The Building Products & Construction Industry?
Planning A Framework
Generating Ideas
How To Become An Effective Writer
Re-using And Re-Purposing Old Blog Posts
Promotion Through Product Directories
Measuring And Analysing To Prove ROI